The Tudors in London resource offers a range of resources to support teachers in delivering this part of the History curriculum. It aims to develop an understanding of a historical context in which to appreciate how events of 500 years ago still impact London life today.
Featuring over 140 high-quality videos clips and over 60 high-resolution images from the Museum of London Archaeological Archive, Royal Collection Trust and key Tudor locations in London. The resource also features a curriculum mapping tool and a whole range of lesson plans to support the teaching of this subject at Key Stage 2.
The video below gives an introduction to the resource:
High quality video resources include:
Re-enactment

of

the

eve

of

the

marriage

of

Kathryn

Parr

to

Henry

VIII

The

major

Tudor

remains

including

Hampton

Court

Palace,

the

Rose

Theatre,

Charterhouse

and

on

the

streets

of

the

City

of

London

Replicas

and

real

artefacts

uncovered

from

archaeological

discoveries

in

London
High resolution images
High

resolution

photographs

courtesy

of

Museum

of

London

Picture

Library

and

Museum

of

London

Archaeology

Reconstructions

of

what

Tudor

London

might

have

looked

like,

maps

and

images

of

artefacts

courtesy

of

Museum

of

London

Picture

Library

and

the

Royal

Collection

Trust.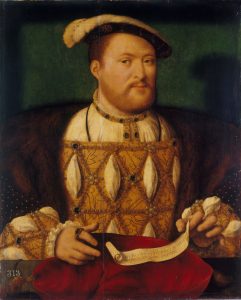 The resources are structured into the following sections
The

Geography

of

Tudor

London

Health

and

Hygiene

Trade

and

Industry

Clothing

Entertainment

Eating

and

Drinking

Home

Life

and

Houses

Religion

Royalty

and

Palaces

Crime

and

Punishment
Interactive Map of Tudor London
The resource also features an interactive map of Tudor London – with Google Maps integration and Streetview showing the major Tudor find sites and locations or relevance.
Alongside using this resource, teachers can also make use of the fantastic Audio Network which features a range of tracks that can be used to support your teaching of The Tudors including GreenSleeves and Cloth of Gold. The tracks can be used as a background to presentations, or to listen to and compare with music today and they could also be used within dance lessons.
When teaching The Tudors, a lot of teachers also choose to study Shakespeare alongside this topic. LGfL have a range of resources to support with this.
Early Shakespeare features Romeo and Juliet and A Midsummer Night's Dream. The two plays are broken down into one bite-sized sentence per scene, using the first 100 high-frequency words. This allows learners to easily follow, understand and remember the stories, and helps ensure access to the curriculum for all. Pupils can watch at their own pace, and opt to turn on or off the accompanying text and symbols, animated characters bring each scene to life, with differentiated activities to help include all learners.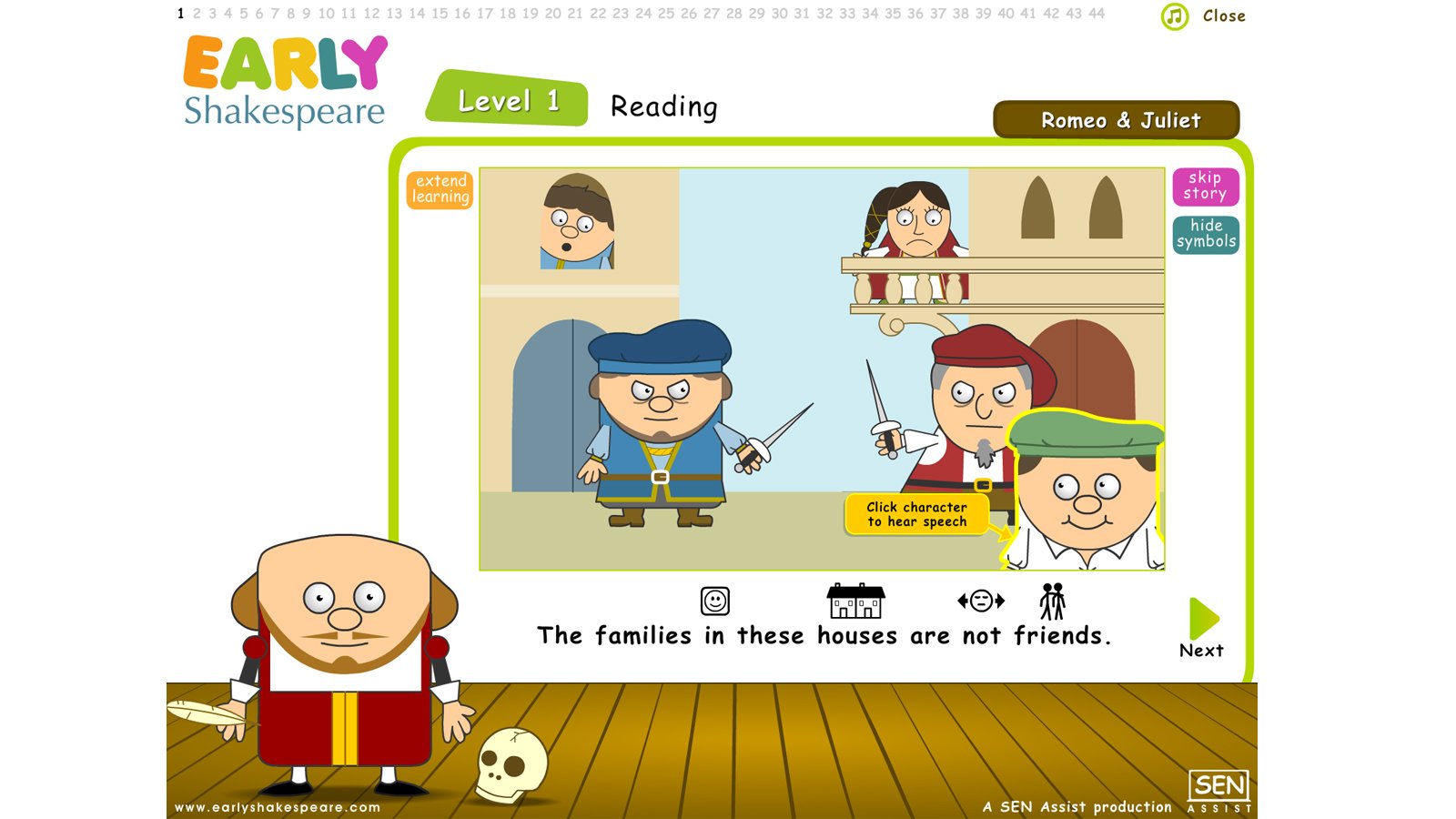 The BBC has granted access to its collection of TV and radio programmes (over 500 from the past50 years), as well as over 1,000 high-quality photographs of some of the world's leading Shakespearean actors and actresses in some of the most iconic performances.
The collection is only accessible in school due to licensing restrictions, but the full listings can be browsed from any location (videos and audio will not open outside school).
The archive is now live at BBCshakespeare.lgfl.net
Cambridge School Shakespeare features production photographs from a wide range of stage and film versions, designed to support students' exploration of interpretation,staging and performance. Fully differentiated for use with students aged from 11 to 19, each play includes over 100 pages ofeditable, printable support material including lesson ideas, worksheets and production reviews.
The Museum of London are running a Tudor London Study day for KS3 students in the spring term next year. The session will cover the following:
It's 1529 in Tudor London and Henry VIII's break from the church and divorce from Catherine of Aragon is imminent. Explore our Medieval London gallery and handle real objects to investigate what London life was like at this critical time.

You'll meet imposing Tudor monarch, Henry VIII, in this performance. Participate as a member of his court - and dare to advise him on the complex issues surrounding his break from the church...
You can find out more about the session and to book here.
If you have used The Tudors in your classroom we would love to hear from you, let us know using the hashtag #spotlight #Tudors on LGfL's twitter or Facebook