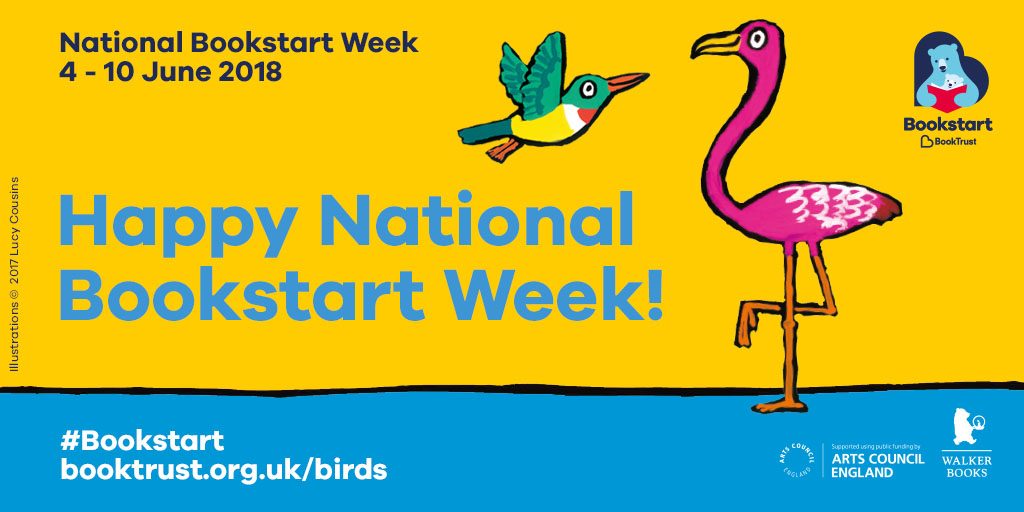 Every year, BookTrust organises National Bookstart Week to celebrate the joys and benefits of sharing books, stories and rhymes with your little ones from as early an age as possible – it's never too early to start!
The theme for this year is Bookstart Bird Boogie and the chosen book is the brilliant A Busy Day for Birds by Lucy Cousins. It's a wonderfully colourful rhyming book about being a bird for a day, full of actions to do and sounds to make - and it's fantastic to read together.
National Bookstart Week will take place from 4-10 June and there will be hundreds of Bookstart Bird Boogie events up and down the country, including bird-themed Rhymetimes and Storytimes, craft and music sessions, face-painting and even birds of prey displays. Just contact your local library or children's centre to find out what's happening near you.
At each event you can get a free copy of A Busy Day for Birds, thanks to support from Walker Books. BookTrust is giving away over 450,000 copies, so be sure to head along to an event to pick up yours.
You can also watch a reading of A busy day for Birds read by Ore Oduba below, there are also craft and colouring activities and bird-themed rhymes for you to use they can all be downloaded here.
When it comes to sharing books, stories and rhymes, LGfL have a range of resources to support you not only during this week, but across the school year.
Listening books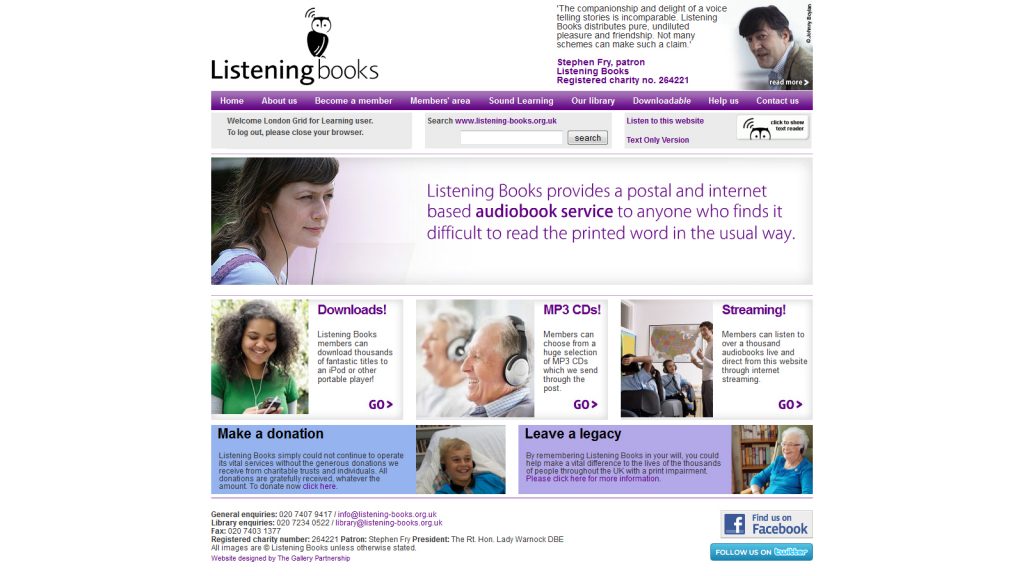 Use your LGfL USO account to access over 100 curriculum-based audiobooks. These are a great tool for use with your students who have SEND or an illness which makes it difficult for them read. Listening Books opens up the wonderful world of books to people who find it difficult to read in the usual way. They support the National Curriculum from Key Stage 2 to A-Level and have a huge range of fiction and non-fiction titles for both adults and children. Listening to audiobooks allows children and young people to listen to the same books their friends and peers are reading, improve comprehension and word recognition as well as helping to instil a greater understanding and enjoyment of literature.
It is easy to listen to an audio book,
Log

onto

the

Listening

Books

website

with

your

LGfL

USO

account.

Search

the

catalogue

for

a

book

to

which

you

would

like

to

listen.

Press

the

'play'

symbol

and

the

book

will

begin!
Talking stories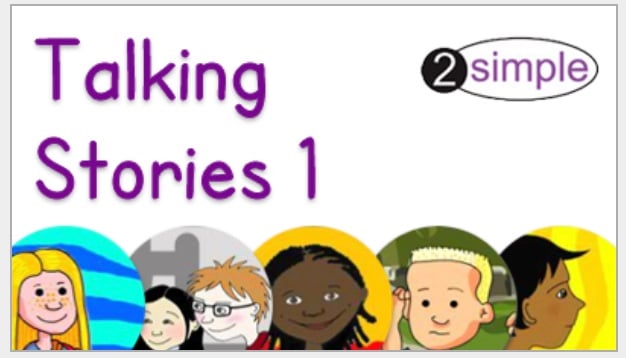 Talking stories from 2 Simple are available for KS1, Years 3 and 5 and also as a multi-modal resource that fits in with the Literacy curriculum. Titles include: The Great Fire of London, A trip down the Thames, Orpheus - A Greek Myth and A Midsummer Night's Dream.
ebooks by Rising Stars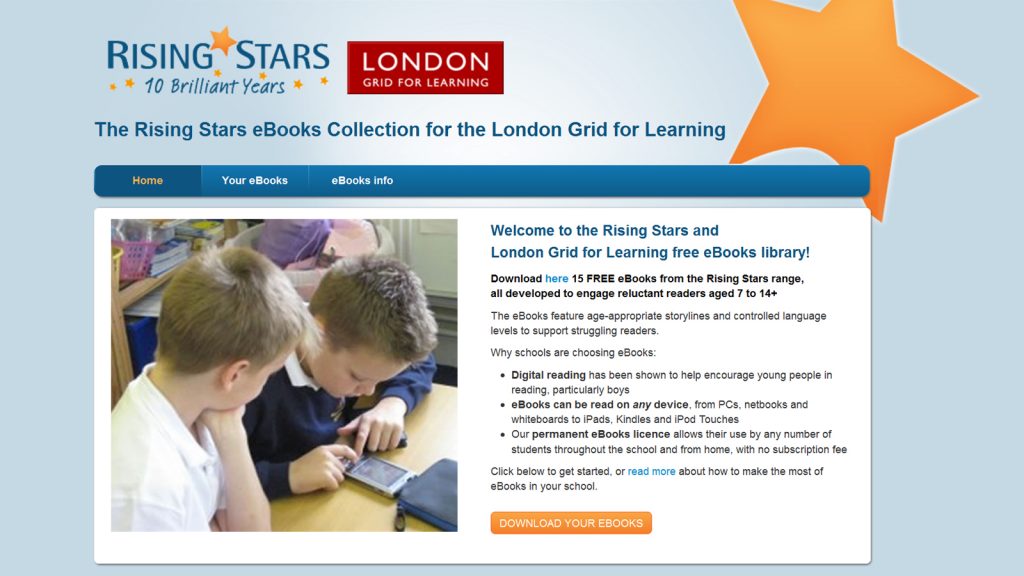 Rising Stars have joined with LGfL to offer schools 15 free eBooks from the Rising Stars range, each developed to engage reluctant readers aged 7 to 14+. Digital reading has been recognised as helping to close the gender gap in reading ability between boys and girls. These eBooks can be used on any device, from PCs and netbooks to iPads and Kindles. Each eBook features age-appropriate story lines and controlled language levels that support struggling readers and motivate switched-off readers, they also come with a set of teacher notes and related activities that can be used either one to one or as part of a guided reading group.
Reading Zone Live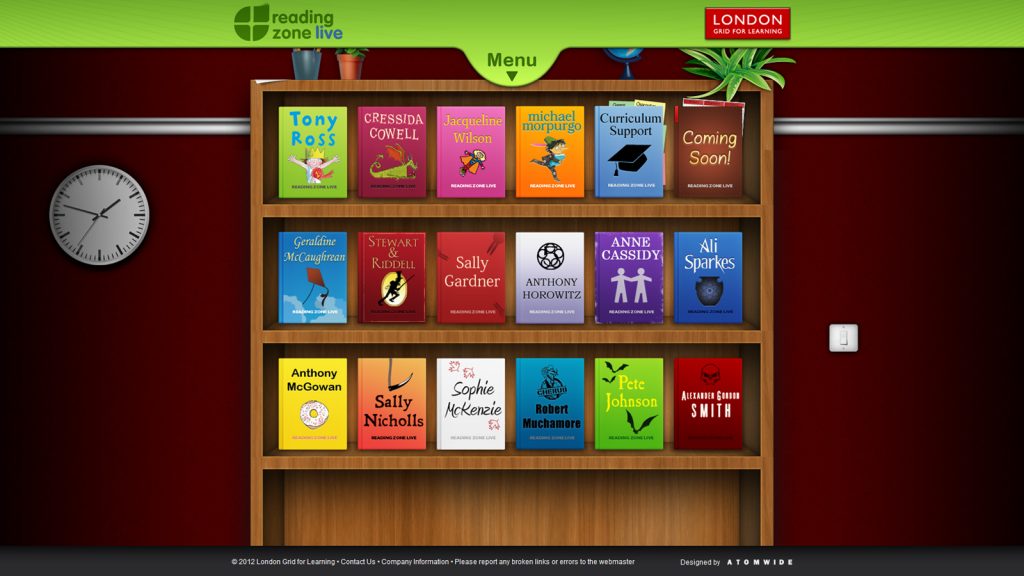 ReadingZone Live is a development of the existing partnership between LGfL and www.Readingzone.com and brings regular interviews and live video conferences with some of the best contemporary children's authors to London schools.
Antony Horowitz, Oliver Jeffers, Cressida Cowell, Tony Ross and Lauren Child are among the authors who have already joined us for the ReadingZone Live programme, which is helping inspire young people to explore new authors andgenres and to develop their own creative writing.
You can also watch the next Reading Zone Live event on the 13th June, which features the author Philip Reeve on 13thJune from 2:20 pm. Philip Reeve is a celebrated author, best known for his multi award-winning Mortal Engines quartet, which is being adapted for screen by Peter Jackson and will be released in December 2018. He won the Guardian Children's Fiction Prize with his Mortal Engines series, as well as the Nestlé Book Prize – Gold Award and the Blue Peter Book of the Year Award.
His most recent series Railhead is a space opera with intergalactic trains, dazzling worlds, and extraordinary characters. The first book in the series was shortlisted for the prestigious Carnegie award and the latestbook in the series Station Zero publishes in May 2018.
If you do use any LGfL content in your school to inspire your students do let us know by posting them on LGfL's twitter or Facebook pages.