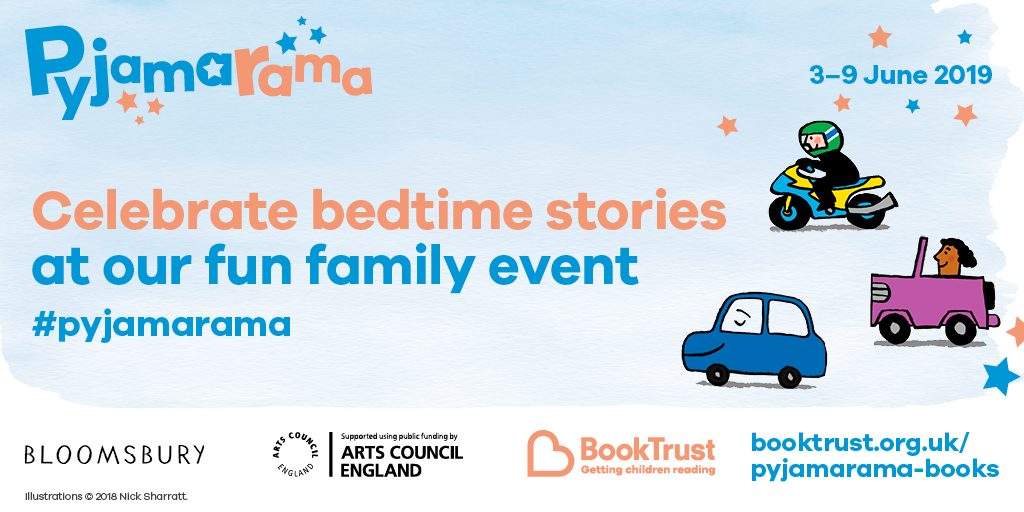 This week is Pyjamarama from The Book Trust- it is all about celebrating bedtime stories and sharing fantastic books and rhymes, with fun-filled events and activities from 3-9 June 2019.
The chosen book for Pyjamarama 2019 is, Car, Car, Truck, Jeep by Katrina Charman and Nick Sharratt, published by Bloomsbury. The Book Trust partners are helping to give out 450,000 copies of this book, so head to your local library, Children's Centre or community setting this June to get your hands on one! You can also listen to a copy of the book below:
;
There are also some fantastic activities and handy resources to help you celebrate at home or at a special event. There's a starry headband to make and decorate, a pair of PJs to colour in and great bedtime rhymes to say or sing. On Friday 7th June, they are teaming up with some of your favourite children's characters – Matilda, Ben and Holly, Horrid Henry and Tracy Beaker – to get the nation's children (and adults) wearing pyjamas for a day. You can register here.
When it comes to sharing books, stories and rhymes, LGfL have a range of resources to support you not only during this week, but across the school year.
Listening Books was founded in 1959 as a charity, and was originally set up for hospital patients who couldn't read after an accident. Today, they cover the full range of print impairments, so are for anybody who finds it difficult to read. To learn more about the service LGfL and Listening Books provide, watch the clip below:
The books hosted on LGfL's Listening Books are directly linked to the national curriculum in some way, as well as other books chosen with the children in mind. There are currently 95 books (this portfolio is constantly expanding) that can be streamed from the LGfL website directly for group listening in class or for individuals to listen with headphones.
There is a great range of fiction and non-fiction available to support pupils from Key Stage 2 up to A-Level, in subjects such as history, PSHE and English, many of which are exclusive to Listening Books! Titles available include:
An

Inconvenient

Truth:

the

Crisis

of

Global

Warming

(Young

Adult

Version)

by

Al

Gore

My

Friend

Walter

by

Michael

Morpurgo

The

Color

Purple

by

Alice

Walker

Face

by

Benjamin

Zephaniah

Made

on

Earth

by

Wolfgang

Korn

Math

Magicians

by

Johnny

Ball

The

Great

Depression

and

the

America's

1929

–

1939

by

Nick

Fellows

How

2

Be

Happy

by

Jenny

Alexander

Tales

From

Africa

by

Kathleen

Arnott

Wise

Guides:

Self

Esteem

by

Anita

Naik
Louise Barling (Library and PR Manager at Listening Books) explains more about the access to Listening Books depending on the type of school you work in:
She also discusses the advantages of listening to audio books (in conjunction with the printed text) in terms of decoding and comprehension. This is particularly true for students who struggle with reading as the service allows the pupils to access age appropriate texts that independently they would struggle to access.
All these features clips and several more regarding the Listening Books resources can be found on LGfL TV. Listening to audiobooks allows children and young people to listen to the same books their friends and peers are reading, improve comprehension and word recognition as well as helping to instil a greater understanding and enjoyment of literature.
Talking Stories from 2 Simple are available for KS1, Years 3 and 5 and also as a multi-modal resource that fits in with the Literacy curriculum. Titles include: The Great Fire of London, A Trip Down the Thames, Orpheus - A Greek Myth and A Midsummer Night's Dream.
P.B. Bear Interactive Adventures
Books and stories are familiar starting points for cross curricular work, allowing children to make connections in their learning and to put their learning in a relevant context. P.B. Bear's interactive adventures uses video in the same way. Each story is surrounded by activities linked to early learning goals and to literacy or numeracy objectives.
The videos can be used in two ways: you can watch straight through, or click on one of the 'hotspots', this will stop the video and an activity, coming naturally out of the story, will appear over the video.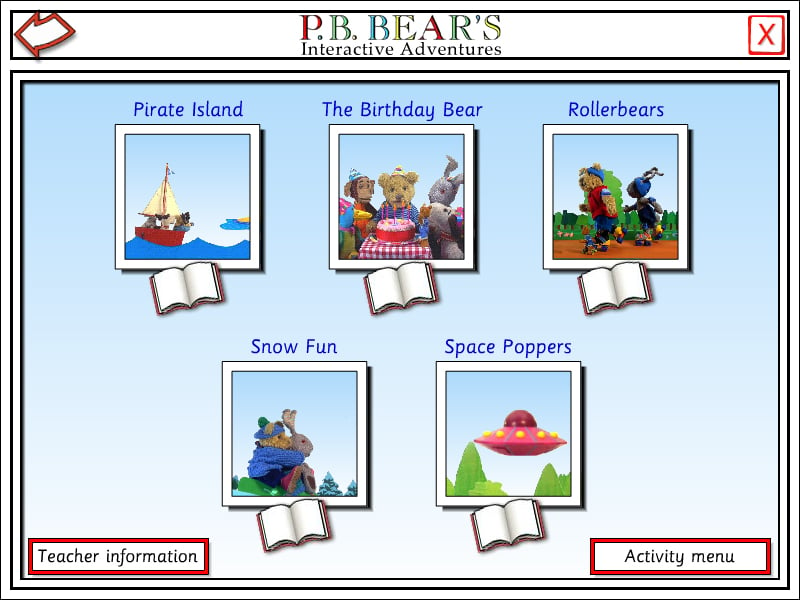 Rising Stars have joined with LGfL to offer schools 15 free eBooks from the Rising Stars range, each developed to engage reluctant readers aged 7 to 14+. Digital reading has been recognised as helping to close the gender gap in reading ability between boys and girls. These eBooks can be used on any device, from PCs and netbooks to iPads and Kindles. Each eBook features age-appropriate story lines and controlled language levels that support struggling readers and motivate switched-off readers, they also come with a set of teacher notes and related activities that can be used either one to one or as part of a guided reading group.
EYFS Spotlight is a way of highlighting the many varied resources that LGfL offers to help your Early Years Foundation Stage setting by providing topic maps and planning. This resource aims to filter the extensive collection of LGfL content into popular EYFS themes / topics. The resource is ideal for use in primary schools and Early Years settings.
Within each category you'll find a variety of links to LGfL resources and suggested teaching ideas on how to use them within your Early Years setting. The Fairy Tales topic covers story sequencing and structure, retelling and creating traditional tales as well as looking at real life royalty, perfect to use during this week.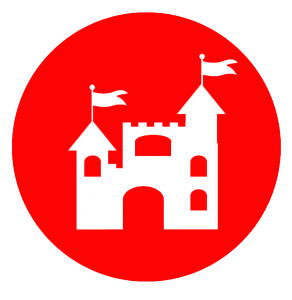 ReadingZone Live brings regular interviews and live videos conferences with some of the best contemporary children's authors and illustrators (Jaqueline Wilson, Michael Morpurgo, Lauren Child and Oliver Jeffers to name a few) to London schools through our partnership with ReadingZone. The aim of the programme is to help inspire young people to explore new authors and genres and to develop their own creative writing.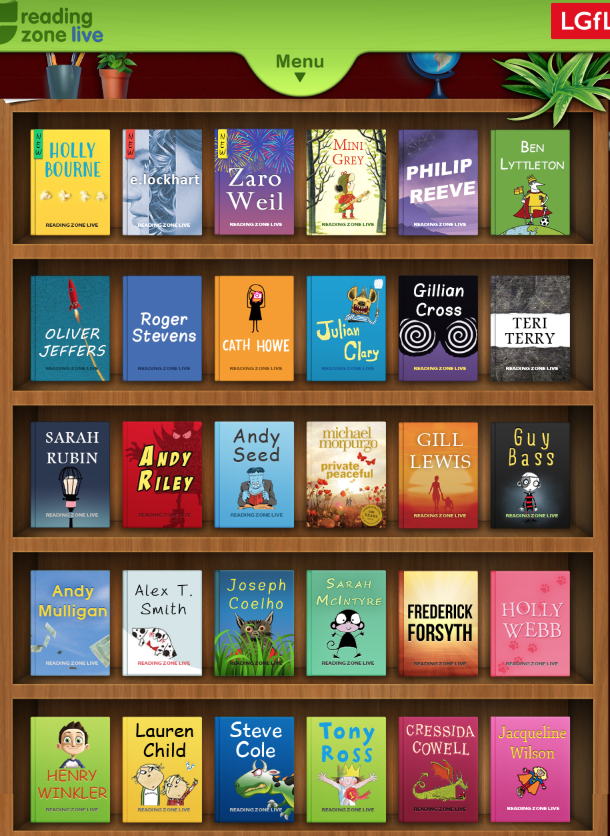 Our next ReadingZone Live event is on the 12th June from 2:30pm and features the author Christopher Edge who writes science-based fiction for 9/10+ readers. It is really easy to take part in one of our ReadingZone Live events and they can have a real impact on both the students and reading within your school. For more detailed guidance please read this updated information. You can also view the event on the day here: www.rzlwatch.lgfl.net starting at 2:30 pm. More details of the event and how you can be involved can be found here. We also have a collaborative question document here where your students can pose their questions for Christopher.
If you do use any LGfL content in your school to inspire your students do let us know by posting them on LGfL's Twitter or Facebook pages.