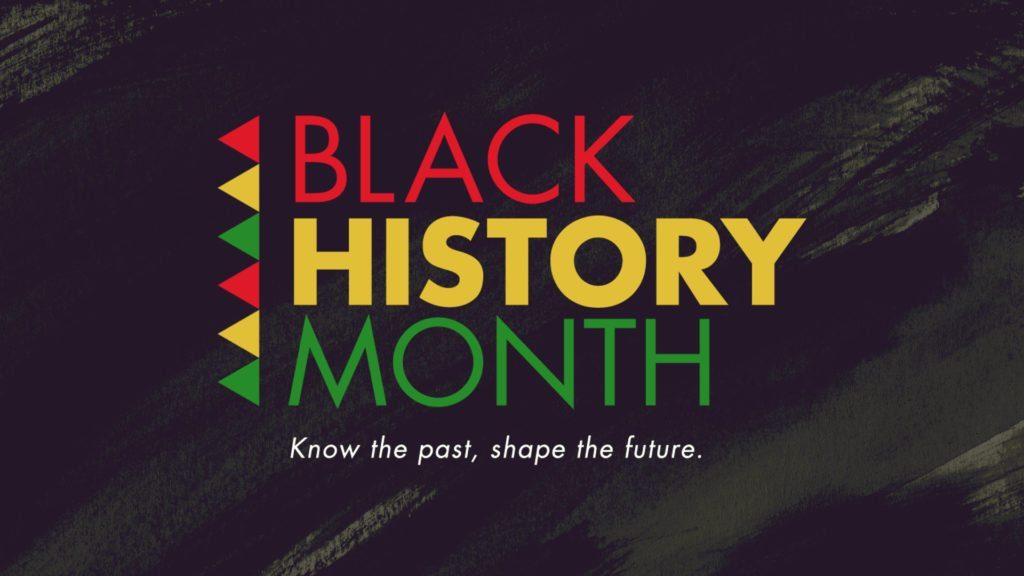 October is Black History month a month set aside to learn, honour, and celebrate the achievements of black men and women throughout history. As well as thinking about significant figures in this country, the month also gives students the opportunities to look at significant figures throughout history:
Jamia Wilson is the latest author to feature in ReadingZone Live, Jamai Wilson has been a powerful force in the social justice movement for nearly a decade, in the video below she talks about her commitment to inspiring young people.
As well as being a thought leader, an activist, a feminist, a mediamaker, she is also a storyteller, her book Young, Gifted and Black published last year features 52 icons of colour from the past and present.
The books celebrates the inspirational achievements from figureheads, leaders and pioneers such as Martin Luther King, Jr., Nelson Mandela and Rosa Parks, to cultural trailblazers and sporting heroes, including Stevie Wonder, Oprah Winfrey and Serena Williams. Strong, courageous, talented and diverse, these extraordinary men and women's achievements will inspire a new generation to chase their dream... whatever it may be.

The book and these clips would be perfect to use during Black History month, the video below gives further advice on how schools and support children from diverse backgrounds.
George Bridgetower - art, liberty and slavery: in this website and resource pack from LGfL it enables students to take a close look at George Bridgetower and his relationship with Beethoven. Students can also examine other artists, writers and musicians who were working at the same time as Bridgetower, with a special focus on their relationship to the anti-slavery movement. This resource can be used with KS3 and KS2 pupils.
The life of Nelson Mandela - from CultureStreet.org this resource and the lesson plans focus on the life of Nelson Mandela using the work of South African comic book company Umlando Wezithombe. This resource can be used by KS1 and KS2 students.
The life of Mary Seacole from the BBC School Radio, is a series of three short video episodes, that tell her life story. Mary begins her story with her journey from Jamaica to London - and then onward to the Crimea during the Crimean War and her meeting with the journalist William Howard Russell. After the War ends Mary tells of her time back in London, impoverished and apparently forgotten by the British public.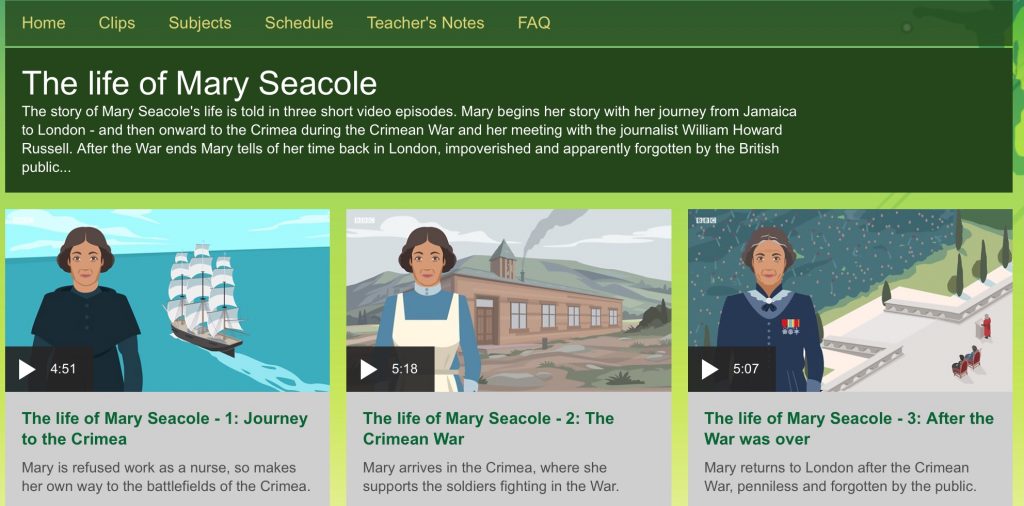 There are also activities related to the videos on the site. Significant People from LGfL also features Mary Seacole on an active worksheet all about the contribution of nurses.
The BBC have also put together a range of inspiring resources for both primary and secondary schools, around black history, heritage, culture and achievements. There are also a range of teacher notes and the content is suitable for KS2 through to GCSE. The resources include videos, assemblies and lesson plans.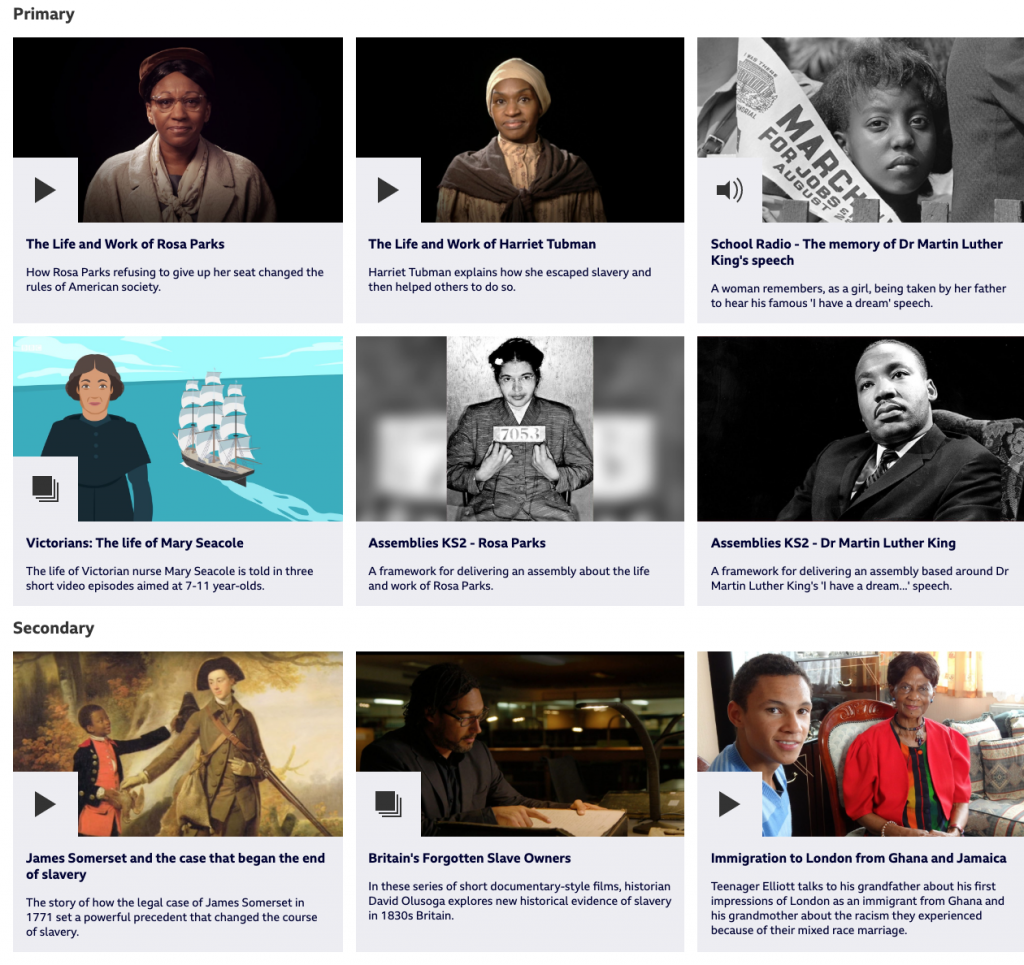 Walter Tull - was a professional football and was the first British-born black army officer and the first black officer to lead white British troops into battle. The video below tells his story and is perfect for KS2 and KS3 pupils looking at WW1 and the impact that Walter had.
As well as researching significant figures, this month provides pupils the chance to reflect on tolerance and inclusivity in society, Developing British Values from LGfL - looks at this topic and provides short video clips for discussion in class. True Tube provides videos that cover RE, PHSE and citizenship and have a collection of videos that can be used as discussion points for Black History month. UK Parliament have also put together a collection of resources that can be used to explore diversity and the changing nature of representation in the UK. This series of videos with supporting teachers' packs allows students to find out about Parliamentarians' experience of changing diversity and to consider what diversity means to them.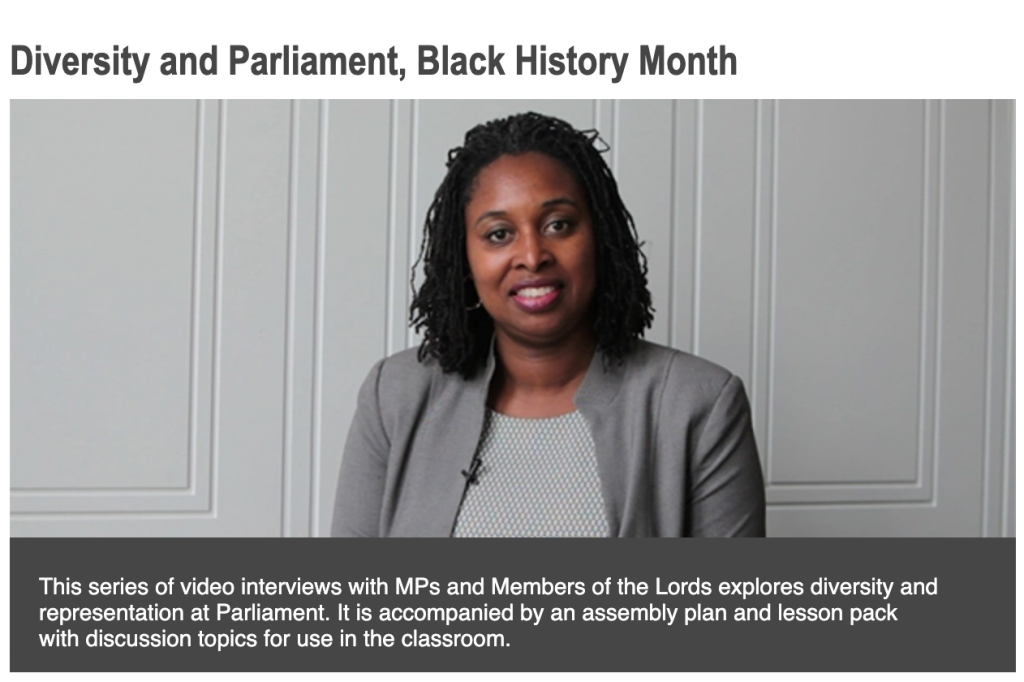 Into film have created a list of films for Black History Month, the list aims to highlight the tremendous range and diversity of black filmmaking talent in front of and behind the camera. It also looks to celebrate black culture more generally and draw attention to its rich, and often painful history. Film is a hugely powerful medium to elicit empathy and understanding, but also to provoke debate. Lots of history is covered within the list, alongside films also celebrating the vibrancy and style of much black music and culture, demonstrating tremendously exciting work from younger artists. There are films featured for all ages.
Last year also saw the first Windrush day on 22nd June to celebrate 70 years since the first 500 Windrush migrants arrived from the Caribbean in Tilbury Docks in Essex, abroad the MV Empire Windrush. "A Windrush Day will allow communities up and down the country to recognise and honour the enormous contribution of those who stepped ashore at Tilbury Docks 70 years ago," said Lord Bourne. "It will keep their legacy alive for future generations, ensuring that we all celebrate the diversity of Britain's history." There are lots of videos and information available on the Windrush Day website.
The Empire Windrush Education Resource, prepared by education practitioners and community advocates, and published by Windrush Foundation, includes more than 150 pages of information, activities, photographs and data for students, teachers, parents, guardians and anyone keen to know some of the interesting post-war stories of Caribbean people in the UK.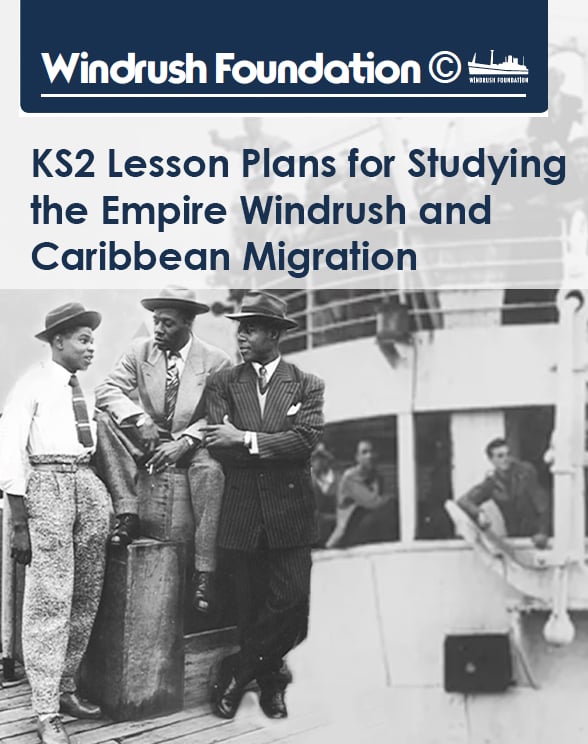 You can claim your copy of this resource for KS2 here.
Black History 4 Schools contains a wide range of links to useful resources (including fact sheets and ppts) all separated into historic sections:
Black presence in Tudor times
Transatlantic Slave Trade and Abolition of slavery
Black presence in the 18th and 19th century
Black presence in the 20th century
What will you be doing for Black History month? Please share your work with us via our Twitter and Facebook page #BlackHistoryMonth