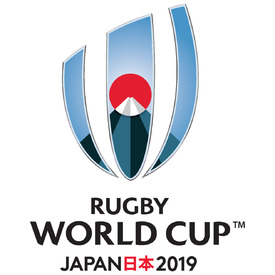 The 9th Rugby World Cup kicks off on the 20th September 2010 and runs until the final on the 2nd November 2019. It is the first time that the event will be held in Asia and will feature teams from England, Wales, Ireland and Scotland alongside another 16 competing nations.
The World Cup provides a wide range of teaching activities to use across the curriculum, in this blog we have collated resources that can be used from LGfL as well as resources that are available free to use.
This term is perfect for introducing pupils to the game of rugby in PE lessons, because of the time difference the games will be on TV in the morning, the National Curriculum states that pupils should:
play competitive games, modified where appropriate, and apply basic principles suitable for attacking and defending
At Primary school, this will take the form of Tag rugby, players tuck coloured bands into their shorts, one at each side. A player is tackled if these bands are removed, leaving them with three seconds to pass the ball. The non-contact nature means boys and girls of any fitness level can play together on a variety of surfaces, without the fear of getting hurt. The video below gives an introduction to Tag rugby:
For more support Six Stages to Rugby has been designed to illustrate and explain the skills and techniques that are required to introduce the Game of Rugby to young players.It should be noted that these are six stages and not six lessons, but give an overview of what can be used in lessons. Teach PE also has lots of ideas and suggestions for teaching Rugby from Primary up to Secondary school, also great for ideas if running a rugby club after school.
Tagtiv8 a company that promotes physical active learning also has a range of free resources on their site that can be used in lessons to combine PE with Maths and Literacy, another great way to get started. The resources combine physical activity with English and Maths, research carried out by Leeds Beckeet University demonstrates that Tagtiv8 PAL (Physical Activity Learning) solutions tackle inactivity and obesity. You can find out more about Physical Active Learning in the video below:
The author Tom Palmer has also produced a new Rugby Academy compilation edition and free accompanying resources to promote reading for pleasure during the tournament. Now is the time for children to read more about the game that is capturing their imagination: Websites. Fiction. Non-fiction. Newspapers. Magazines. Rugby can help children enjoy reading for pleasure. You can download free samples of the books, alongside suggested activities and games that can be used throughout the tournament.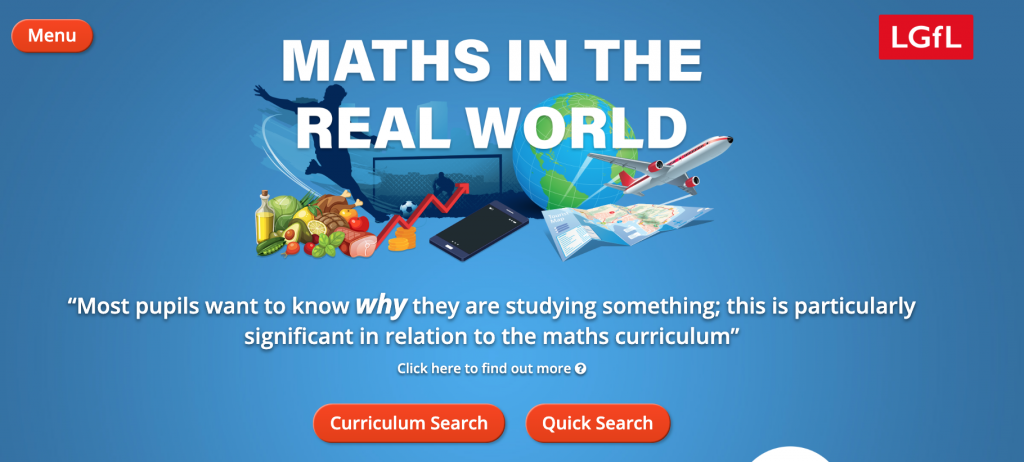 Maths in the Real World is a transition resource for Key Stage 2-3. The activities are ideal for use either before or after the move from Primary to Secondary, and detailed differentiation ensures there is something for all ability levels. Three of the sections are perfect to use during the World Cup.
The first is called Arenas and Events, this resource engages students by applying maths to planning and organising arena events. Pupils will cover a wide range of topics over a series of 6 lessons. By adopting a variety of roles they will cover Area, Perimeter, Volume, Rounding, Translation and Rotation along with a few other strands interwoven to the lesson design. This resource contains 6 complete lessons worth of plans and resources, ready for you to deliver. There is a huge scope for easy to implement differentiation for your learners and plenty of cross curricular links, too. The sessions can be delivered in one go, or in chunks to suit your curriculum needs. You can also use this site to look at all the venues being used at the World Cup.
Next is sporting decisions, this engages learners through applying Maths to analyse sport. Pupils will cover a wide range of data-handling techniques over the course of 3 lessons to help them pick a winning team. By adopting the role of club manager, they will also apply fractions and percentages to help their decision making process.
Finally Nutrition, which looks at children planning and analysing meal plans. Students will have to apply their problem-solving and use inequalities, charts and graphs to justify their choices. It will also help students to discover what makes a healthy choice and learn the recommended daily allowance for different food criteria. The resource includes all of the necessary nutrition information, along with 3 sample menus for pupils to appraise. The resource is easily accessible for all learners, and can be extended for higher ability. The children can for example plan a menu for a World Cup player.
For Secondary students, there is a great unit from NZ maths that requires students to use statistics about the top ranked teams in the 2019 Rugby World Cup to predict the winner of the World Cup, justifying their prediction using data. It includes lesson plans and resources.
No World cup is complete without a song! World in Union was first performed at the Rugby World Cup 1991 in England and has featured at every tournament since, typically performed by a well-known artist or group from the tournament's host country. It has been sung in a variety of musical styles from classical opera to traditional South African male vocal ensemble, and recorded in numerous languages including English, French, Welsh, Maori and Japanese. A new version of World in Union, the official anthem, has now been released featuring Japanese artist Kiyoe Yoshioka.
You could use this version and compare to previous versions and why not get the children to make their own version! Using Audio Network for the backing track and j2e tools to write the lyrics children can create their own version of what the World in Union means to them.
This would also be a perfect time to get the children to be creative making use of the amazing Adobe tools that are part of your LGfL subscription. Using Adobe Spark the children could create posters about the game or quotes to inspire the players like the image below.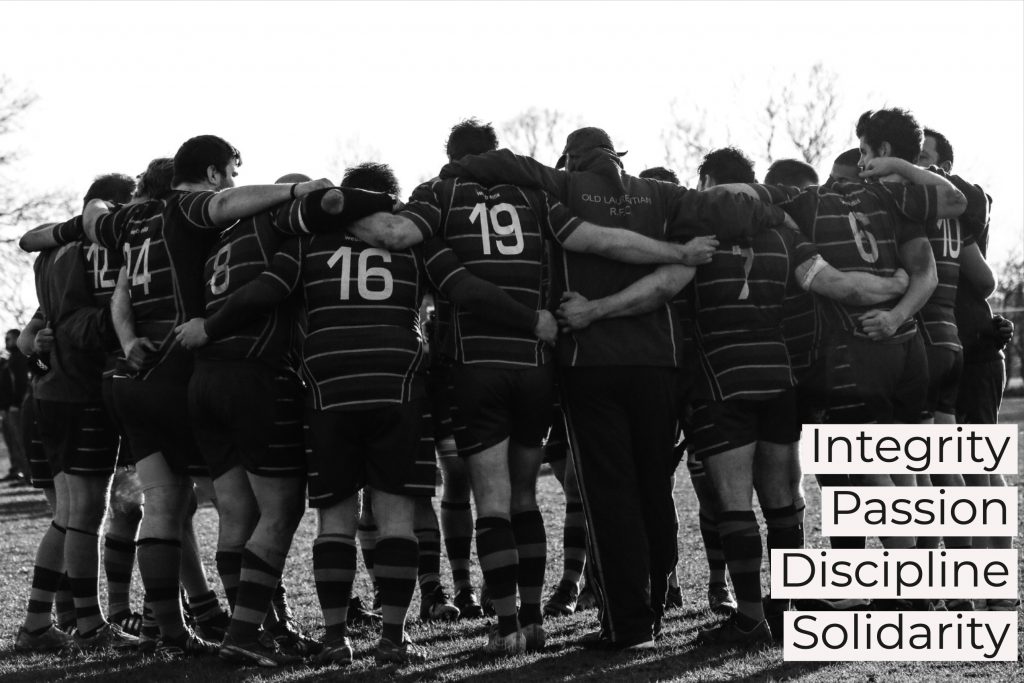 Or you you could also use Adobe Spark Video and get the children to produce their own World in Union video, compose a good luck message for their team or a guide to how to play rugby the only limit with the tools is their imagination.
J2e Tools can be used in a variety of ways including: Designing a kit for your favourite time, or why not use the data bases tool to do some real time maths statistics - looking at points scored, tries scored, number of red/yellow cards etc. Or how about writing a guide to Japan and the cities that are hosting the matches, you can find a lot of information here, on the official welcome page for fans but what information isn't included that the children would find useful - they could write an alternative guide! The children could use j2vote at the start of the competition to vote for who they think will be picking up the Webb Ellis cup on the 2nd November!
BusyThings also have a range of resources that can be used including: writing a match report, writing about a player from their favourite team and designing a kit, although these are tagged for football they could be easily adapted.
Lightbulb Languages have produced a range of resources in English, Spanish and French for the World Cup, these include the languages of the World Cup, activities, and displays.
Please let us know via our Twitter or Facebook pages or in the comments section of this blog if you make use of any of the resources or ideas from this blog.