Guest blog post written by John Galloway (Inclusion and Technology Advisory Teacher, Tower Hamlets)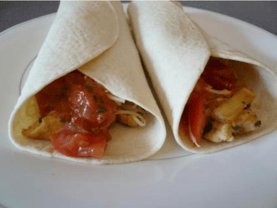 Food, and its preparation, has a particular place in society, not just ours, but in every one across the globe. At one level, it is about sustenance and nutrition – a necessary fact of our existence. At another, it represents some of our most powerful emotions, not just the pleasure it derives through our senses, but also how it can represent our feelings for others. The act of cooking for others, and being cooked for, is not just purely functional, but can act as an expression of affection.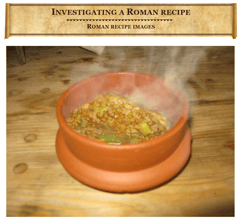 It is also supremely multi-sensory. Before we even taste the food, we see it on the plate, its aroma hits our nostrils, perhaps some time before we eat as it emanates from the oven. Then, there is also the sound we may hear as it sizzles on the stovetop. We have the feel of it in the mouth, or in our hands, and we experience the flavour. There are myriad sensations here. The colours on the plate, the range of smells and tastes, the chewing and popping, the unctuousness of foods such as chocolate, or the explosiveness of sherbert. Whilst everyone responds individually to these – sometimes strongly, whether in liking or disliking them, they are integral to the activity of eating.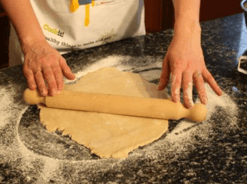 Cooking with children and young people also has several layers of learning. There are the overt, curriculum-focused, ones such as setting the foundations for a career in catering, or simply as a skill for life, to the many others in every aspect of the school timetable. In maths, we can think about measuring and weighing, costing and shopping. In science, there are the changes that take place when we cook food, the impact it has on our bodies, how it grows, and its place in our environment. English brings in reading and writing recipes, or reviewing them, and stories where eating evokes memories. Then there is history, with consideration of everyday lives from the past, and how our diets have changed within an increasingly interconnected world, from the arrival of the potato with Walter Raleigh in the late sixteenth century to the arrival of the SS Empire Windrush just after the Second World War. In geography, pupils look at where crops are grown, and why, and how they are moved around the world in trade and any exploration of other cultures in school will inevitably involve their cuisine.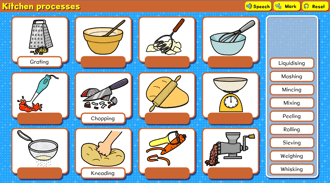 For learners with SEND there are other aspects of learning, too, beyond the formal ones of following instructions, weighing and mixing, budgeting, and creating. It can provide a sensory focus, particularly a tactile one in activities such as bread-making. There is also the need to think about others, to work as a team, to take turns, to share, to consider other peoples' needs and satisfy them, and to accept appreciation. Usually this is by offering the class' efforts around, but we might introduce an element of enterprise and sell them for a good cause, or an end of term trip.
Across LGfL there are resources to support cookery activities with SEND learners. In Busythings, some activities provide a virtual way to introduce and explore the subject. Have a look at Busy Oven where you can test the impact of cooking at varying times and temperatures on the monster.
[video width="1278" height="718" webm="https://curriculumblog.lgfl.net/wp-content/uploads/2020/05/Busy-Oven-Demo.webm"][/video]
Or learn about Roman recipes in the Romans in London resource. But probably the most flexible resource is CookIt, with its History Cookbook section. You might also want to listen to appropriate music from Audionetwork as you work, or dish out your food, using it to evoke a place or a period, adding to the multi-sensory mood.
Cooking together remains one of our most fundamental human activities, as well as one of our richest learning opportunities.
Remember, if you need any support with our learning content you can contact the Inspire Team by emailing contentsupport@lgfl.net or contact the LGfL Switchboard: 020 82 555 555.
Also, visit coronavirus.lgfl.net which is continually updated with advice and support during the partial school closures.
If you do use any LGfL content in your school to inspire your students do let us know by posting them on LGfL's Twitter page or Facebook page.