Maths expert Graham Cummings writes LGfL unique secure mock
Sign up to the LGfL Maths Squad by 28th September to receive the unique secure mock via mathsquad.lgfl.net.
The unique LGfL Maths Squad service has begun with participating schools receiving their first consultation meetings with Maths Squad team, in preparation for the first unique secure mock available on the 28th September.
The secure mock has been written by Graham Cummings, former Head of Maths for Edexcel and now part of the LGfL Maths Squad team. The mock has been created based on his insights into providing a balanced mock exam that incorporates all his experience gleaned over 30 years working on high stakes exams delivery at Edexcel. The secure mock exam results can be analysed using the bespoke Maths Squad data analytics platform with additional analysis by Graham Cummings on a school by school basis.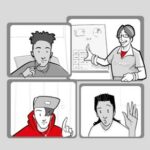 Based on these results Headteachers and Heads of Department will receive a report detailing key findings from the secure mock.
Maths Squad is a team of maths experts who have been assembled to offer schools valuable maths support in the post COVID maths world and beyond. The range of expertise include teachers, eLearning professionals and assessment experts, including expert teachers who have worked on the development of high stakes examinations such as GCSE and A-Level.
Grahame Smart explains below how Maths Squad can help schools during the Autumn Term 2020, with the COVID learning loss experienced due to partial closure in lockdown.
T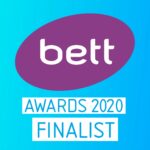 he service also offers access to online and face-to-face training and in-school visits (where appropriate). In addition, access to innovative new resources will continue to be created on a regular basis as part of the 2020 Bett Award shortlisted Maths in the Real World resource already available from LGfL.
These resources will be particularly helpful to schools from a curriculum perspective as many of the resources have a focus on Assessment Objective 3, problem solving and real-world applications.
In summary, Maths Squad offers the following as part of this unique new service:
Secure mock exams for LGfL schools in every term (two in the autumn term 2020)
Detailed analysis of secure mocks by a unique data analytics created by the Maths Squad team
Individual school recommendations from experts based on the detailed analysis of the mocks
School visit/online meetings to discuss maths data with Headteachers and key stakeholders
Live taught lessons
Live staff CPD
The service been created to help school's facing challenges in a COVID 19 catch up context, especially relating to the benchmarking of the current Year 10 cohort. Many schools will be looking for guidance on how to best prepare the current Year 10 for next year's exams. The LGfL Maths Squad initiative is designed to support schools every step of the way. Grahame Smart from the team explains how below:
Maths Squad is available at no additional charge to all LGfL subscribing schools. Find out more at mathsquad.lgfl.net.
'We are delighted to be able to offer this unique Maths service for LGfL schools during a time of intense pressure and uncertainty for schools. It is designed to offer a comprehensive advice and support service delivered by experts in their field with decades of experience at the heart of maths examinations development in England. The ingredients of the service have been in development over a number of years at LGfL; it is fantastic to bring them all together into a structured approach for schools to engage in fully.' Bob Usher – LGfL Content Manager
LGfL Maths Squad in Action – Maths in the Real World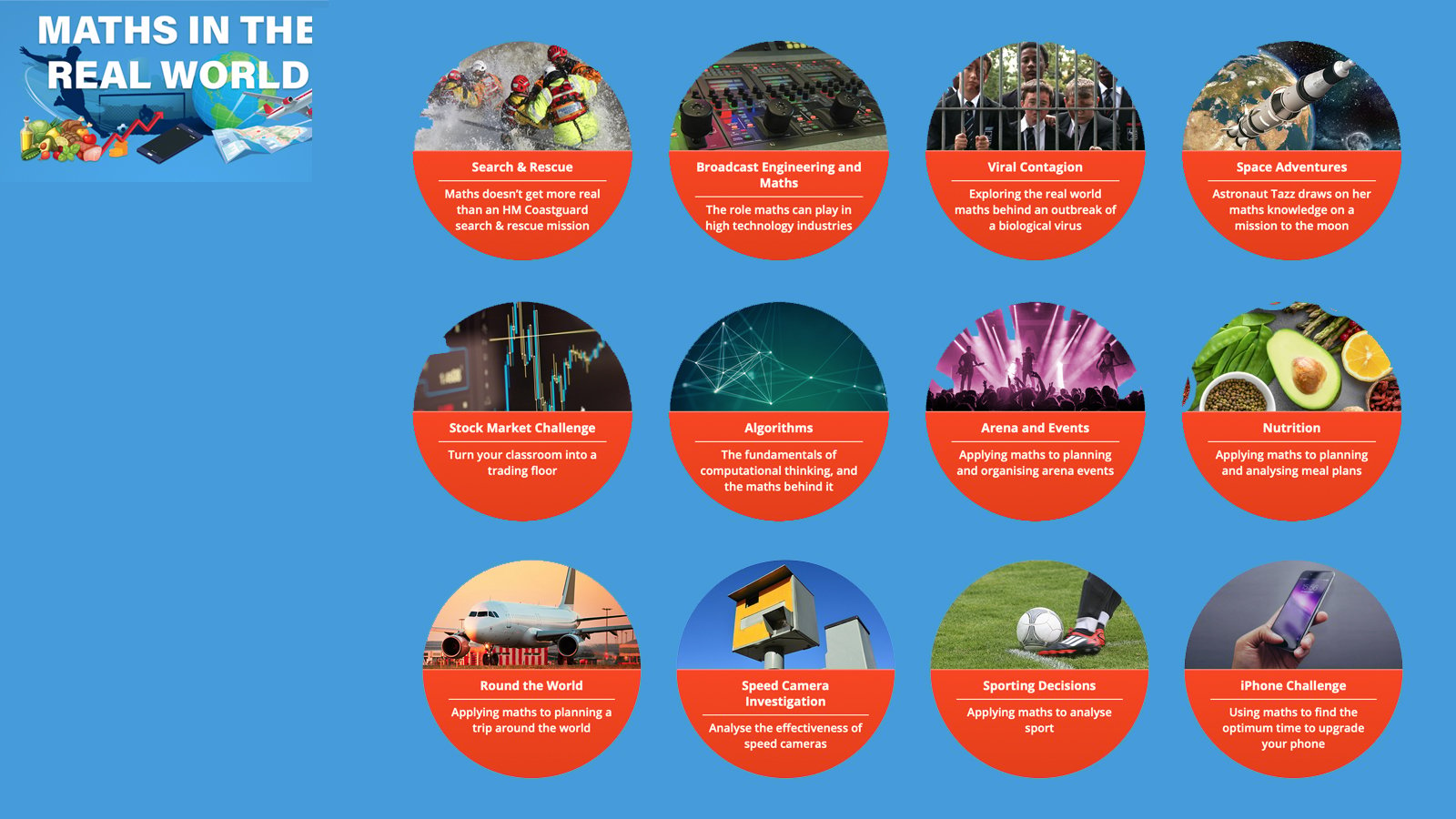 'Most pupils want to know why they are studying something; this is particularly significant in relation to the maths curriculum".
Maths in the Real World is a comprehensive maths resource for Key Stage 2 to 4 that seeks to bring engaging and relatable real-world contexts into everyday teaching. The activities are clearly signposted through the curriculum search feature and include detailed differentiation to ensure there is something for all ability levels. It has been carefully designed in line with the national curriculum and natural mathematical learning, as well as honing the life skill of problem-solving!
The resource was made possible by the passion of Grahame Smart (Maths AST and Maths Advisor to the exam board Edexcel and LGfL Maths Consultant) and Oli Trussell, Google Certified Innovator/Trainer and expert in flipped learning. Grahame and Oli have been masters of incorporating real-world maths into schools for many years and were teaching problem-solving when it was just a sensible approach to maths. They believe passionately that this is the best way to effectively teach and learn.
The real-world topics covered in the resource are:
Algorithms (The fundamentals of computational thinking, and the maths behind it)
Arena and Events (Applying maths to planning and organising arena events)
Nutrition (Applying maths to planning and analysing meal plans)
Round the World (Applying maths to planning a trip around the world)
Speed Camera Investigation (Analyse the effectiveness of speed cameras)
Sporting Decisions (Applying maths to analyse sport)
Search and Rescue with HM Coast Guard (Maths doesn't get more real than an HM Coastguard search & rescue Featuring exclusive footage of real‐ife rescues at sea, lifeboat and helicopter searches, and rescue coordination at the National Maritime Operations Centre, pupils can see mathematical problem‐solving in action – real life, with real consequences)
iPhone Challenge (The iPhone challenge explores how a deeper understanding of probability could save you money when thinking of upgrading your phone)
Stock Market Challenge (The Stock Market Challenge offers an exciting real world simulation of live stock market changes and how they can impact on the performance of shares and ultimately how much money can be won or lost)
Broadcast Engineering and Maths (The Broadcast Engineering and Maths resource brings together the expertise of the broadcast industry with the Key Stage 4 Maths curriculum)
Viral Contagion (This resource has been withdrawn temporarily given the realistic nature in which the maths behind a global pandemic is explored. The resources were created many years before Covid 19 and is it felt that the realistic nature of Viral Contagion could upsetting for staff and students that have been particularly impacted by the Covid 19 outbreak. A walkthrough of the resource can be viewed here. If you would like to use this resource with your students please email contentsupport@lgfl.net for further details).
The updated version of this resource now includes related templates and activities created in the G Suite platform for schools. This helps to make use of to further increase student engagement and quantify their achievements in a more dynamic and immediate way than via traditional text book approaches.
LGfL Maths Squad in Action – Exam Analysis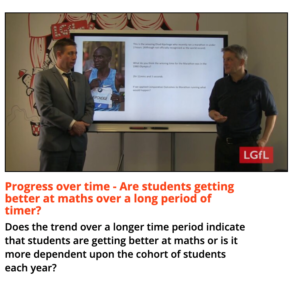 LGfL Maths Squad experts Grahame Smart and Graham Cummings analysed the 2019 exam results on camera and discussed strengths and weakness across the cohort in English schools on December 2019. Find out more at here.
LGfL Maths Squad in Action – Live Taught Lessons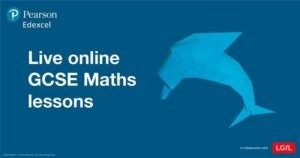 Grahame Smart successfully delivered the Pearson/LGfL 'Live Online GCSE Maths Lessons' during the summer term of 2020. This engaging series of lessons provided to schools that had partially closed due to the COVID 19 lockdown offered a refined collection of expert taught lessons for Key Stage 4 leaners and featured the LGfL Maths in the Real World content.
Find out more here.
Sign up to Maths Squad via mathsquad.lgfl.net
View video material that explains elements of the Maths Squad service on LGfL TV via mathsquadtv.lgfl.net.
We would love to hear from you and share your experience of using this service please do so via our Twitter or Facebook pages.