International Women's Day (8th March) is a global day celebrating the social, economic, cultural, and political achievements of women. The day also marks a call to action for accelerating women's equality.
IWD has occurred for well over a century, with the first IWD gathering in 1911 supported by over a million people. Today, IWD belongs to all groups collectively everywhere. IWD is not country, group or organisation specific.
The theme for 2022 is #BreaktheBias. The campaign asks you to cross your arms in solidarity to call out gender bias, discrimination and stereotyping. Together, we can forge women's equality.
Whether deliberate or unconscious, bias makes it difficult for women to move ahead. Knowing that bias exists isn't enough, action is needed to level the playing field.
Are you in? Will you actively call out gender bias, discrimination and stereotyping each time you see it?
Will you help break the bias?
You will need an IWD account to submit an image should you wish to strike the IWD #BreakTheBias pose with your arms crossed to show your commitment to calling out bias, smashing stereotypes, breaking inequality, and rejecting discrimination. (Image submissions may be photographs or illustrations of individual or group compositions striking the #BreakTheBias pose - ideally 16:9 aspect ratio (landscape composition; 3000 pixels max. width). All gender identities welcome. Please submit #BreakTheBias images as early as possible - here; remember you will need an IWD account). In addition, you can access #BreakTheBias Selfie Cards to show support and encourage others to help forge women's equality. There are a number of categories for pledging action.
Download these "International Women's Day is coming" posters and place them in key places to notify or remind people they can get involved for International Women's Day.
International Women's Day resources
International Women's Day provides an important opportunity for teachers, parents and caregivers to educate and inspire children and students about gender equality. From celebrating women's achievements to challenging gender stereotypes and bias, educating future generations about gender equality is one of the most grassroots differences anyone can make. There are many useful classroom resources available to support International Women's Day activity. Whether in the classroom or over the dinner table, thank you for championing International Women's Day and making a positive difference.
Access practical and insightful resources
​Whether looking ​​​for detailed resources or quick materials, there is a wide range of informative, fun and reliable classroom resources available. In addition to the resources, remember to use some of the inspiring and informative International Women's Day videos as discussion starters to raise awareness, reinforce gender concepts, or to provide inspiring ways to celebrate IWD. (N.B The video shared below makes reference to domestic abuse; therefore if you are looking to share a video with primary aged children you may want to look for an alternative in the library of videos on the IWD site using the link).
[embed]https://youtu.be/GfWknmru4Ro[/embed]
Use the IWD Activity Cards to engage children and students in activities and conversations to inspire and reinforce an inclusive mindset. Cut up, mix up, then lucky dip the options. Invite children and students to add their own IWD activity for friends and/or family. Invite presentations to explain and showcase their efforts and thinking and consider submitting to LGfL's Amplify resource.
Using LGfL Resources for International Women's Day
LGfL has a range of resources that you can use in schools to support IWD; remember, there are many female authors featured on ReadingZone Live too. On Friday 25th February the ReadingZone Book Club event featured Kate Pankhurst. She is the author and illustrator of the Fantastically Great Women picture book series, and spoke about her latest book in the series, Fantastically Great Women Artists and their Stories. If you missed this event the recording of the whole session and a Q&A with Kate is now available on our ReadingZoneLive site (and also shown below).
Kate studied illustration BA and MA illustration at the University of Central Lancashire. This is where she realised you can actually be a children's book illustrator for a living and was fortunate enough to win second prize in the Macmillan Prize for Picture Book Illustration in 2002. Since then she has illustrated a range of brilliant authors and been published as both an illustrator and a writer.
Kate is a little bit related to the incredible suffragette Emmeline Pankhurst. She was –her great, great, grandfather's, brother's, son's wife. So while she can't claim to have suffragette blood running in her veins, she can say that Emmeline's astounding story has followed her all her life and has undoubtedly influenced her work. That connection certainly led to a conversation that made Kate realise that a book really should exist that told the stories of great women from history in an accessible way for young readers.
Recording of the live Book Club event with Kate Pankhurst
Kate Pankhurst - Q and A Session
During the session Kate told us how Frida Kahlo tried to change perceptions of women by including facial hair when capturing her image in self-portraits. Towards the end of the recording, Kate led a step by step drawing session to capture Frida Kahlo. Perhaps you could try this with your pupils?
Also to be found in ReadingZone Live is the clip featured below; author Jamia Wilson talks about why she chose to write her book entitled 'Step Into Your Power'. As part of IWD you could explore a range of different female authors, where they get their ideas from and also what themes they base their narratives on.
In addition to the videos, there are suggested lessons and comprehensions based around extracts of the books and further activities in the English/reading comprehension section on Busy Things.
Women in Computing aims to recognise and promote the achievements of women in British computing within the social context of the time. It does not seek to dwell on negative aspects where woman have been prevented from contributing to the computing landscape, but it does explore the issues surrounding how and where their unique contributions have developed understanding and achievement within the computing industry and in wider society.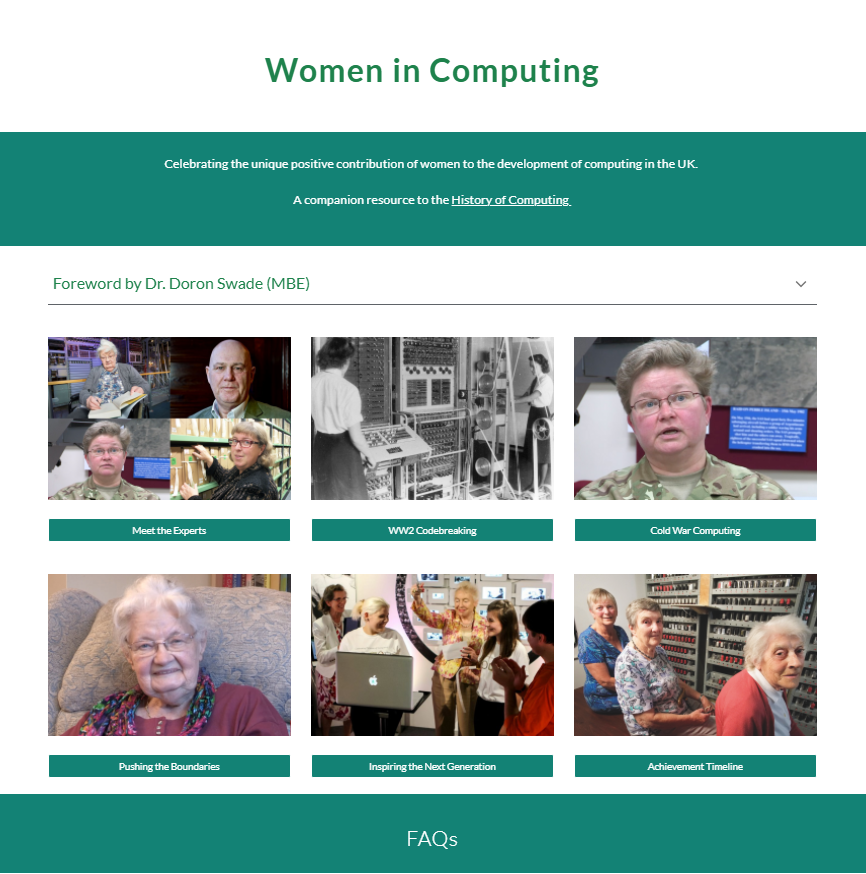 "It is as important for boys to understand that girls are equally able to achieve within the computing industry as it is for girls to aspire to work within the sector". A simple question is posed: "What does the historical role of women in computing tell us about the society of the time?" Framing the question in this way allows us to look at the contribution of women unaffected by prior judgements we might have made. We seem to have little difficulty in accepting that machines make history - steam engines in the 19th century, cars, aeroplanes ... and of course computers. But machines do not come to be, nor do they function in a social vacuum. Part of the question this resource addresses is how history makes machines. The fascinating interviews contained within the resource situate gender roles in computing in the larger context of society. Watch this trailer for the resource:
There are a range of videos including sections on WWII Codebreaking, Cold War Computing, Pushing the Boundaries and Inspiring the Next Generation and we have recently updated the layout of the site too so it is more inclusive with transcripts accompanying the videos for example.
Amplify was launched by LGfL in January 2022 (as announced in our newsletter). The goal of 'Amplify' is to support creative activities that promote critical reflection and honest conversation within school communities, enabling all members (whatever their age) to engage with issues that matter to them. The project aims to find stories, resources and ideas and amplify them to a wider audience.
Amplify will empower ALL student voices using LGfL's award-winning range of digital tools and enable them to be heard by a global audience. Within the 'Identity' section (see image below) we provide ideas for teachers to get students to examine and explore their identity – through the prisms of ethnicity, class, gender and sexuality – in the modern world and how the past may have an effect on this. International Women's Day is the perfect day to introduce one or several of the ideas for getting children to look at their own identity.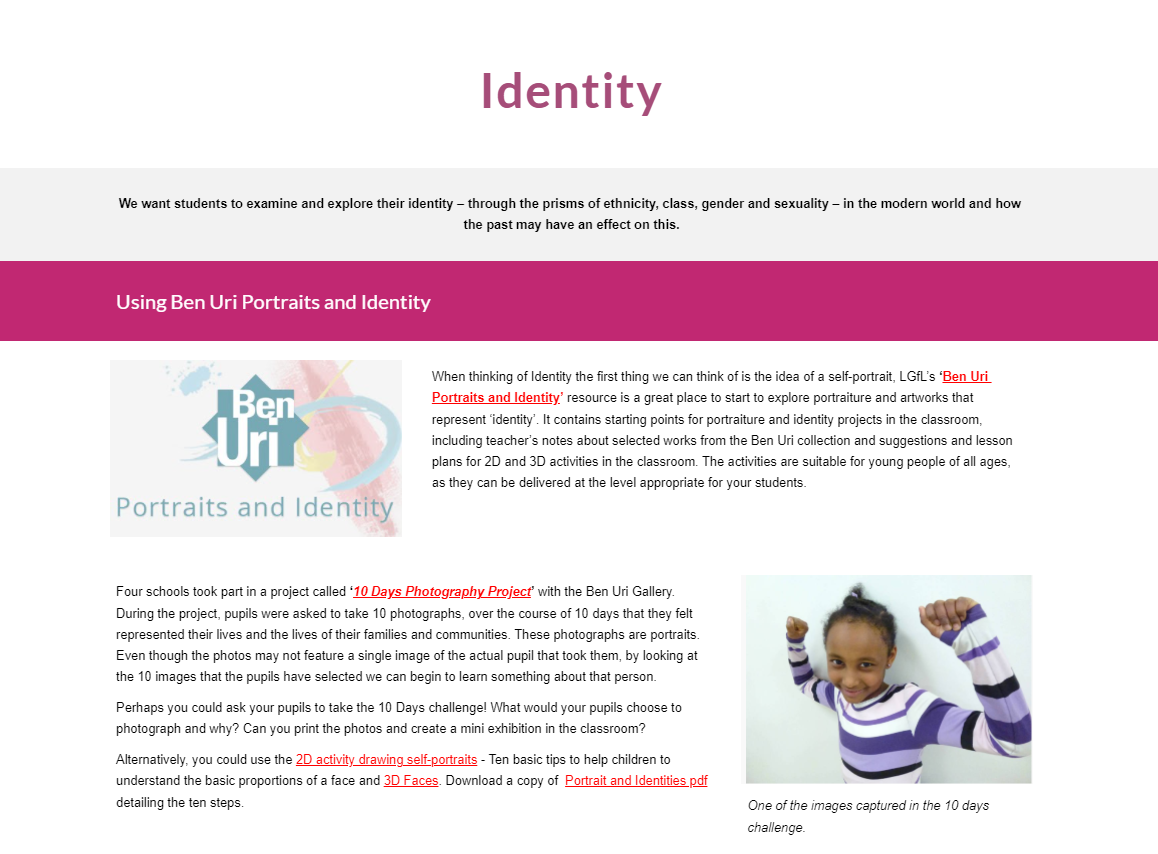 There are also a series of resources from DigiSafe that look at promoting a positive body image among girls and boys, these resources include videos, lesson plans and would be great to use to explore how women are presented in the media - you can find the whole collection (including those shown below) at bodyimage.lgfl.net.

You could watch the Keynote from the LGfL Annual Conference 2018, 'Looking at Gender Equality' by Graham Andre. He and his class were at the centre of the BBC's 'No More Boys and Girls' programme that explored gender equality issues in schools.
He summarised key points on the topic of gender equality and shared his own journey towards self-reflection and progress on the issues discussed. You can access the vast range of Gender Equality resources Graham put together and mentioned in his keynote on this padlet.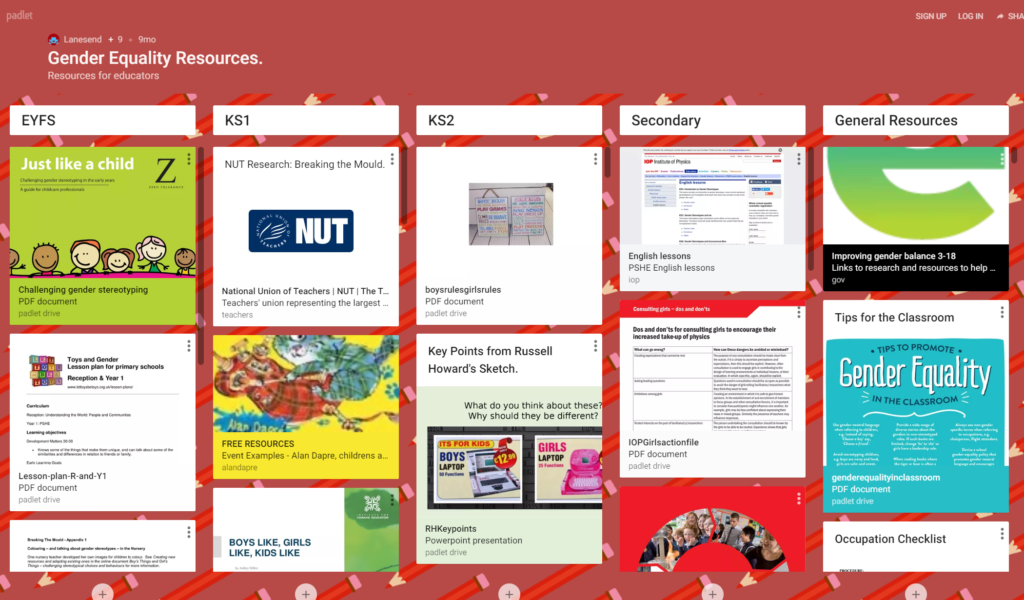 Other Resources To Use For IWD:
BBC Teach have collated a range of resources to be used in both Primary and Secondary schools for International Women's Day, they include a range of videos highlighting achievements of women across a number of fields.
Sport England has worked with the Association for Physical Education to produce a range of newly updated resources to support you to bring This Girl Can into your school. In order to access the free resources for schools you MUST register on the This Girl Can website.
Access the IWD Gender and Women's Rights Activity Pack developed by the World Association of Girl Guides and Girl Scouts to help forge better understanding about gender, women's equality, and issues that impact the lives of women and girls.
WAGGGS serves over 10 million girls in 152 countries. Access insightful education resources to provide practical support and awareness raising to help children and young adolescents understand gender stereotypes and develop the mindset and strategies to challenge inequality.
Puffin Schools wants to give young readers access to new feminist icons and ideas: female authors and artists to be inspired by, women-centered stories to learn from, fantastic heroines to befriend. The IWD classroom resources explore story lines, analyse characters, challenge stereotypes, examine language use and establish a lifelong love of reading. The IWD reading list featured books about women who changed the world - women who stood up, spoke out, struggled through and soared.
DreamWorks Animation believes great stories inspire great possibilities. DreamWorks rewrites the rules to imagine something different. She-Ra and the Princesses of Power is a show full of strong female characters supporting each other. It's about the power, fierceness and realness of women - and how different young women step up into leadership roles, learn about themselves, and make a positive difference in each other's lives and their world. The She-Ra IWD resources inspire children worldwide. Teachers, parents, caregivers - for International Women's Day watch the video below then access the practical She-Ra IWD Video Discussion Guide to stimulate important discussion amongst children. Help foster open mindsets in children, challenge stereotypes and bias, nurture confidence and build self-belief.
[embed]https://youtu.be/Y9fk8D91SjI[/embed]
The Global Equality Collective believe that the only way to achieve equality is by working together. By pooling all of our collective knowledge and bringing together all of the brilliant resources that have already been created, we can bring about equality. They have built the GEC App to simplify the process of working towards equality, diversity and inclusion initially with 2 simple award-winning and academically tested check-box assessments; one self-assessment for the organisation, and one staff assessment and it is subsidised for schools by the profit-making business side so schools only pay a small admin fee to help find the gaps and close them within their school.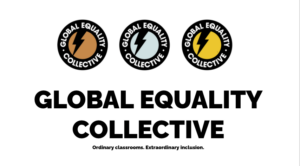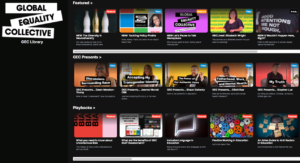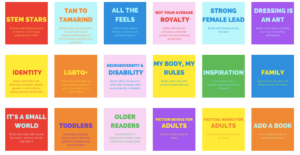 Finally, the day belongs to all groups collectively everywhere. Gloria Steinem, world-renowned feminist, journalist and activist once explained,
"The story of women's struggle for equality belongs to no single feminist, nor to any one organization, but to the collective efforts of all who care about human rights."
So make International Women's Day your day and do what you can to truly make a positive difference for women. Whatever you have planned for International Women's Day we would love to see pictures and work, please share via our Twitter or Facebook pages using the hashtag #BreaktheBias