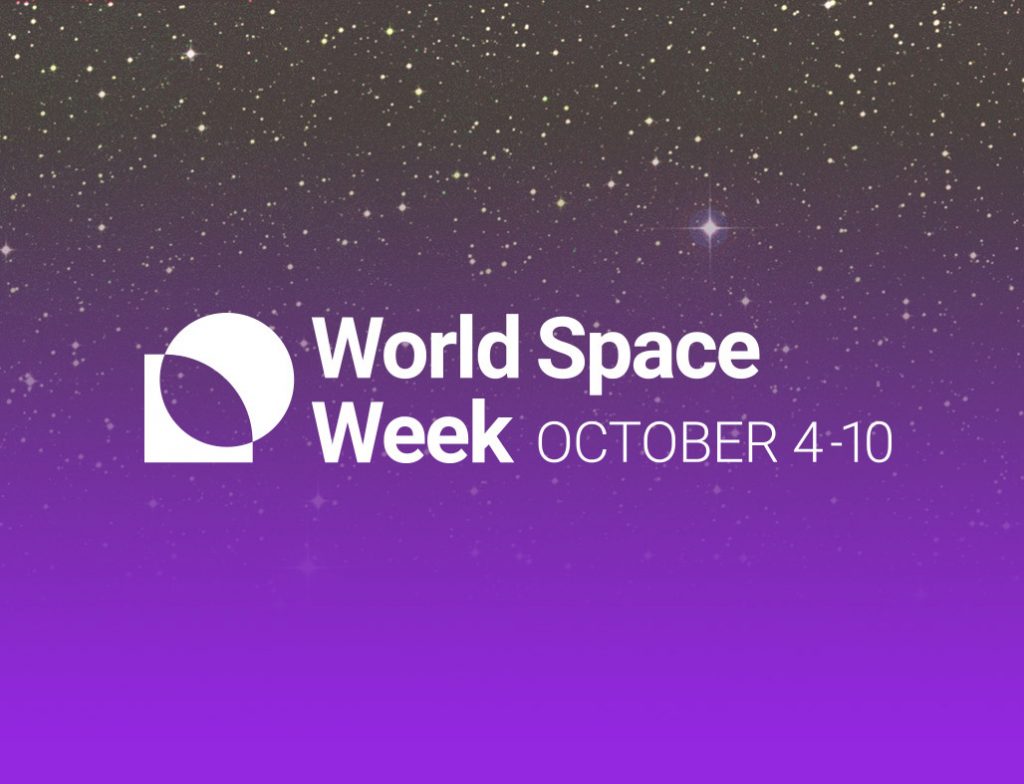 World Space week runs from the 4th - 10th October, and is an international celebration of all things Space and focuses on science and technology and its role in the past, present and future of mankind, a way of not only promoting the work that countries do together to explore space but also how important space technology is to life on earth.
The theme for UN-declared World Space Week 2018 will be "Space Unites the World," and "will celebrate the role of space in bringing the world closer together," said WSWA President Dennis Stone.
There are a number of resources for educators to use during the week from the official World Space Week website.
If you haven't used it yet, this week would be a perfect time to launch Space Adventures, this unique and engaging cross curricular resource is based around an original story commissioned by LGfL by the award-winning author Cath Howe.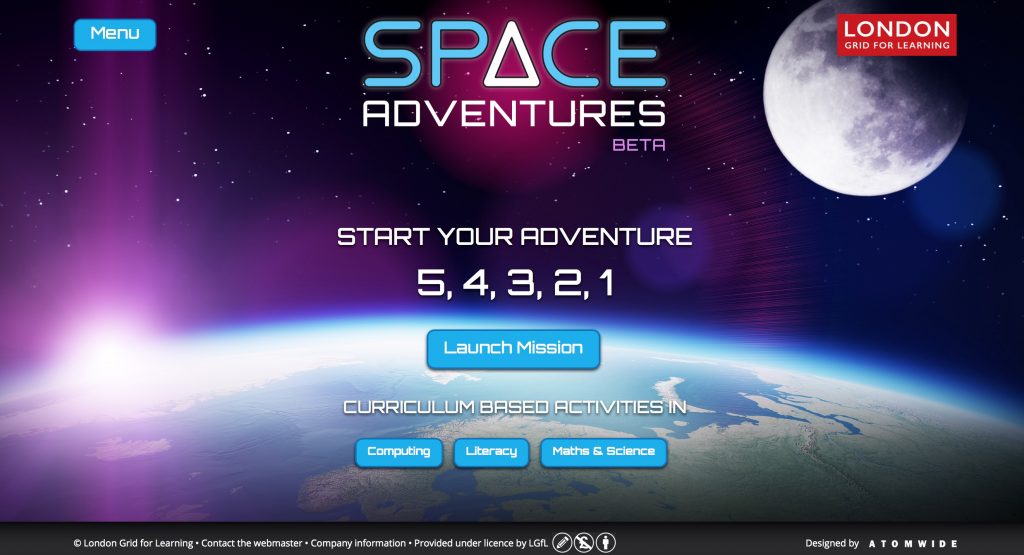 It features dramatic video content and a virtual reality experience linked to the narrative. The aim is to draw the learner into the turn of events that threatens the ability of our intrepid astronaut Tazz to return safely back to earth. Will her on board computer be enough to get her back safely or will she need to draw on her maths and science knowledge and understanding? You can watch a trailer below:
The resource features a comprehensive set of resources for Maths, Literacy and Science and a Computing unit created by Max Wainwright, author of the popular espresso coding resource for primary schools.
J2e have a range of tools that can be used within Space week, the children could use any of the tools in j2write, to complete research into the planets, space and the Solar System as well as creating fact files on famous astronauts. They could also use JIT to explore branching databases, sorting aliens.
J2code has a range of resources and examples that can be used.
JIT is a turtle based coding language in which you can code freely or use spite (Or more then one spite using advanced mode) and background templates to create simple short based animations for KS1.
Visual is a block based coding language in which you can freely code to create more complex coding outcomes for KS2, including for example, creating a space themed game: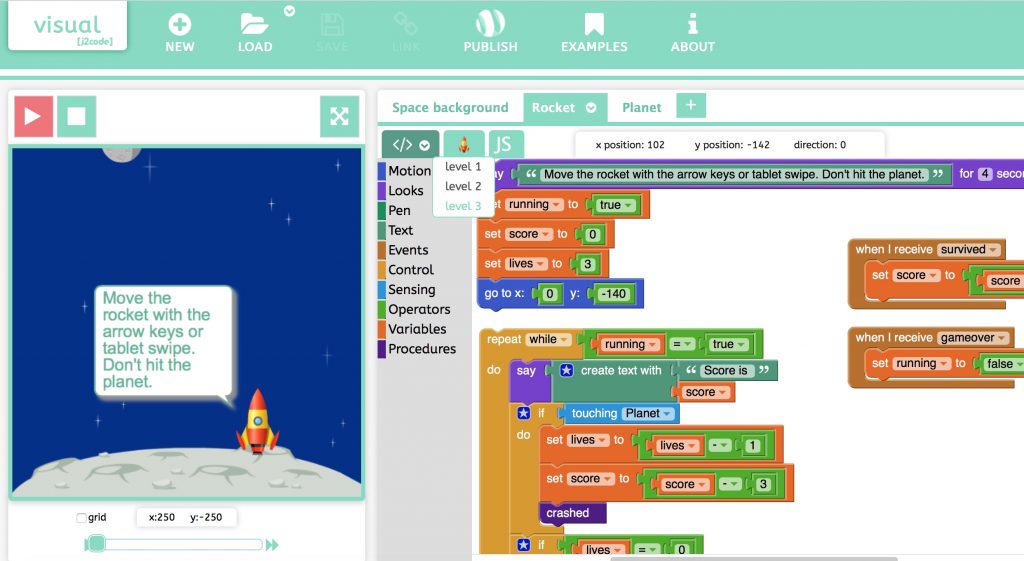 Busy Things also have a range of labelling and fact sheet templates covering the Solar System and Space that can be used in class for KS1 and KS2, whilst younger children can get creative with designing their own spaceship.
You can find lesson plans and activities from Switched on Science - The Out of this world Unit for Year 5 is perfect to use during World Space Week.
If you are running an event in school, you can register this on the World Space week website as well as finding a whole range of resources including: A Space nutrition activity sheet and an activity leaflet from Tim Peake.
This picture which was first posted on Twitter shows all the planets in on picture - Pluto is included and the picture is not to scale, however I think it would make an excellent introduction to the topic of Space as well as being great on display - you can see the original painting here.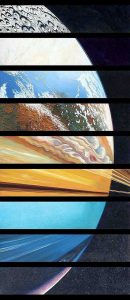 Stem learning have a range of resources that can be used during Space Week, with just a few materials, building a paper model of the International Space Station (ISS) can become a class project. The resource contains a brief overview of the ISS, its parts, the science that occurs on board, instructions, and extension fact sheets. Learn about the ISS, explore fun facts, simulate building the station, and learn about the international partners.
Is there anyone out there? This resource was funded by the UK Space Agency and developed by ESERO-UK and CIEC Promoting Science. It is based upon the quest to discover more about the solar system through space projects such as the European Space Agency's Aurora programme, and NASA's Curiosity mission seeking to gather evidence of life on the planet Mars. The students take on the role of space scientists or space engineers to discover more about Mars. The activities in this resource are designed for students aged 9-12 years.The activities are organised into three themes: life, landscape and landing. Activities in the life and landscape themes are suitable for students aged 9 to 11.
You can find all the resources here, including getting your students to train like an astronaut in P.E.
Your class could even borrow the moon!

The STFC Lunar Rocks and Meteorites Loan Scheme has been running since the mid 1980s. It has lent the NASA Moon rock discs and meteorites to thousands of schools, museums and outreach organisers. You can find out how to apply here. The site also has a vast range of resources from the National Space centre suitable for ages 5-18.
The Moon Camp Challenge is a new interdisciplinary school project that invites students, aged 8 to 19, to team up and design their own human base on the Moon, a 'Moon Camp'. The project will allow students to use exciting and innovative learning technologies, such as 3D modelling, to explore the extreme environment of space, in particular on the Moon, to better understand how environment affects habitability.
The first Moon Camp Challenge will run in the school year 2018/19. It will be launched during World Space Week 2018 and it will continue throughout 2019, celebrating the 50th anniversary of the first Moon landing. In the future, to enable astronauts to stay on the Moon for long periods of time, new infrastructures have to be developed to solve important challenges; protection from radiation and meteorites, energy production, the extraction and recycling of water, food production and much more. The Moon Camp Challenge invites students to become Moon explorers and decode some of the complexities future astronauts may face.
The Moon Camp Challenge is an educational and inspirational programme run in collaboration between ESA and the Airbus Foundation, featuring preparatory classroom activities that focus on learning-by-design and science experimentation. Students will have to develop a number of scientific experiments related to the Moon and apply their acquired knowledge to design their own Moon Camp using a 3D modelling tool (Tinkercad or Fusion 360).
The participating teachers and students will be invited to participate in webinars with space experts and then share their designs online. A jury of experts will select the best projects.
Participation is open to teams of students aged 8-19 through two entry paths: ESA Member States or Associate Member States, and worldwide. Teams will also be able to choose between two different difficulty levels. Teams must be supported by a teacher or an educator.
The BBC have a great range of clips around Space, including this collection from CBeebies great for using with younger students and includes Dr Brian Cox reading The way back home by Oliver Jeffers.
VirtualiTeach - a non profit site dedicated to all things AR and VR in Education have produced a great blog post entitled Space: The Virtual Frontier, it features a list of 20 experiences across four categories: AR apps, 360 videos on YouTube, mobile VR apps and full VR experiences from Steam.
Discovery Education Espresso is giving primary schools access to fantastic free resources, helping teachers to bring the wonders of space into the classroom. Taking children on a fascinating tour across the universe, the resources include interactive videos, lesson plans and activities, closely mapped to the National Curriculum. From visiting observatories to looking deep into our solar system, to tracking cosmic firestorms, meteors and shooting stars, these exciting free resources will engage younger children with space science. They'll also help pupils to see the bigger picture, as they learn about the future of space travel and life on other planets. With spectacular clips from television network Discovery Science, and contributions from world famous astronomer Professor Richard Ellis, children will learn about space in a fun and accessible way.
The resources also include a special World Space Week lesson plan: Beyond Planet Earth – A Virtual Space Experience, culminating in an out-of-this-world virtual reality tour of the universe.
Remember we would love to see your work for World Space week - you can share via our Twitter and Facebook page #WSW2018