International Women's Day on March 8th, looks at how we can help forge a gender equal world. The website states An equal world is an enabled world and encourages us all to celebrate women's achievement; raise awareness against bias and take action for equality. The theme for this year is #EachforEqual.
The IWD website explains that "Individually, we're all responsible for our own thoughts and actions - all day, every day. We can actively choose to challenge stereotypes, fight bias, broaden perceptions, improve situations and celebrate women's achievements. Collectively, each one of us can help create a gender equal world".
Let's all be #EachforEqual.
The IWD 2020 campaign theme is drawn from a notion of 'Collective Individualism.' We are all parts of a whole. Our individual actions, conversations, behaviours and mindsets can have an impact on our larger society. Collectively, we can make change happen. Collectively, we can each help to create a gender equal world.
There are lots of resources that schools can use both on the day and throughout the year to educate and inspire pupils about the role of women in society as well as challenging gender stereotypes and bias. The International Women's Day website has a huge range of resources for schools. From celebrating women's achievements through to challenging gender stereotypes and bias, there are many useful classroom resources available to support International Women's Day activity; the classroom resources cover a great deal of important content and activities.
GET READY FOR IWD 2020:
There are also a range of inspiring and thought-provoking International Women's Day videos available from around the world that you can use a classroom discussion starters as well as teaching resources.
Using LGfL Resources for International Women's Day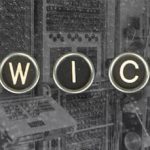 LGfL has a range of resources that you can use in schools to support IWD; Women in Computing aims to recognise and promote the achievements of women in British computing within the social context of the time. It does not seek to dwell on negative aspects where woman have been prevented from contributing to the computing landscape, but it does explore the issues surrounding how and where their unique contributions have developed understanding and achievement within the computing industry and in wider society.
"It is as important for boys to understand that girls are equally able to achieve within the computing industry as it is for girls to aspire to work within the sector". A simple question is posed: "What does the historical role of women in computing tell us about the society of the time?" Framing the question in this way allows us to look at the contribution of women unaffected by prior judgements we might have made. We seem to have little difficulty in accepting that machines make history - steam engines in the 19th century, cars, aeroplanes ... and of course computers. But machines do not come to be, nor do they function in a social vacuum. Part of the question this resource addresses is how history makes machines. The fascinating interviews contained within the resource situate gender roles in computing in the larger context of society. Watch this trailer for the resource:
There are a range of videos including sections on WWII Codebreaking, Cold War Computing, Pushing the Boundaries and Inspiring the Next Generation.
Another LGfL resource Significant People and Events takes a handful of particularly important events and people and investigates their impact on history; using Augmented Reality and Virtual Reality to bring these events to life. The resource features nursing on the front line helping you to explore the role Florence Nightingale and Mary Seacole played in modern day nursing.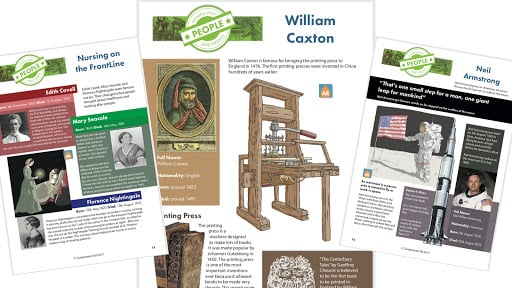 There are a series of resources from DigiSafe that look at promoting a positive body image among girls and boys, these resources include videos, lesson plans and would be great to use to explore how women are presented in the media - you can find the whole collection (including those shown below) at bodyimage.lgfl.net.

Remember, there are many female authors featured on ReadingZone Live too. In the clip featured below, author Jamia Wilson talks about why she chose to write her book entitled 'Step Into Your Power'. As part of IWD you could explore a range of different female authors, where they get their ideas from and also what themes they base their narratives on.
You could watch the Keynote from the Annual Conference 2018, 'Looking at Gender Equality' by Graham Andre. He and his class were at the centre of the BBC's 'No More Boys and Girls' programme that explored gender equality issues in schools.
He summarised key points on the topic of gender equality and shared his own journey towards self-reflection and progress on the issues discussed. You can access the vast range of Gender Equality resources Graham put together and mentioned in his keynote on this padlet.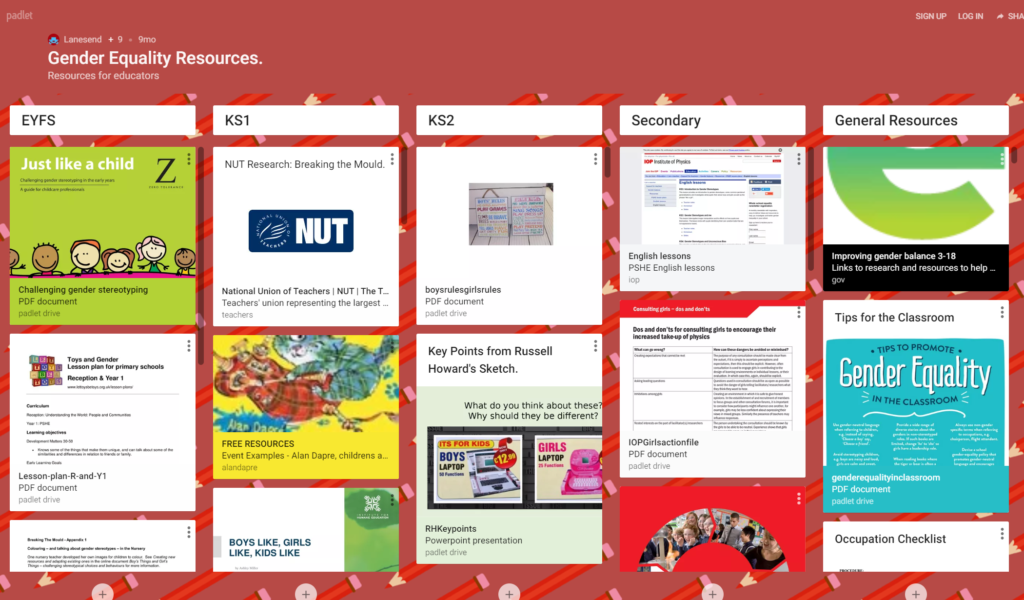 BBC Teach have also collated a range of resources to be used in both Primary and Secondary schools for International Women's Day, they include a range of videos highlighting achievements of women across a number of fields.
Into film are also celebrating the amazing achievements of female filmmakers and the on-screen heroines that highlight strong women, alternative forms of femininity, and promote gender equality. They have a selection of film lists, articles, film guides and other resources - including their International Women's Day assembly resources - that each highlight strong female characters and important female voices in the film industry, you can browse the collection here.
The Centre for Literacy in Primary Education (CLPE) staff have listed their favourite books for younger readers featuring independent girl characters. A list of books for older children focusing on women's history will appear later in March, you can view the list here.
Sport England has worked with the Association for Physical Education to produce a range of newly updated resources to support you to bring This Girl Can into your school. In order to access the free resources for schools you MUST register on the This Girl Can website.
So put your arms out front and STRIKE THE #EachforEqual POSE to motivate others and to make International Women's Day YOUR day. Whatever you have planned for International Women's Day we would love to see pictures and work, please share via our Twitter or Facebook pages #EachforEqual.