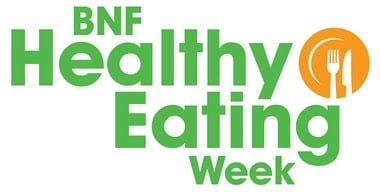 British Nutrition Foundation (BNF)'s Healthy Eating Week will take place from 14th to 18th June 2021, taking all of the UK on its 'Find your healthier you' journey! They want everyone to reflect on their lifestyles and look to make improvements to enhance their health and wellbeing. 
The 'Find your healthier you' message will be supported by five themes across the week: 
Know the facts

– information, advice and myth busting.

Make a healthier choice

– tips and tools to make better choices;  

Plan for success

– ways to plan healthier meals and menus; 

Be the chef

– how to cook healthier options, with links to recipes and ideas;

Keep moving

– promoting the importance of being active for health.  
Register here to receive the latest updates and information to help you plan your BNF Healthy Eating Week.
To support, they've launched a range of materials that you can use to support your planning for the Week, including activity packs – ideas and links to materials to help deliver the week's themes. There are different packs for schools - Early Years Practitioners, Primary School Teachers and Secondary School Teachers.
In addition, there's a set of posters and videos (theme and healthier cooking), as well as a short presentation and a range of trackers that have been created to support you and others throughout the week, as well as a How healthy are you quiz.
The first of the 5 videos can be watched below:
The Assembly for primary schools will take place on Monday 14 June at 10am. Primary school teachers - check out the Primary school activity pack for further details.
LGfL Resources
LGfL have a range of resources that can be used to support you in schools if you are having a Healthy Eating Week.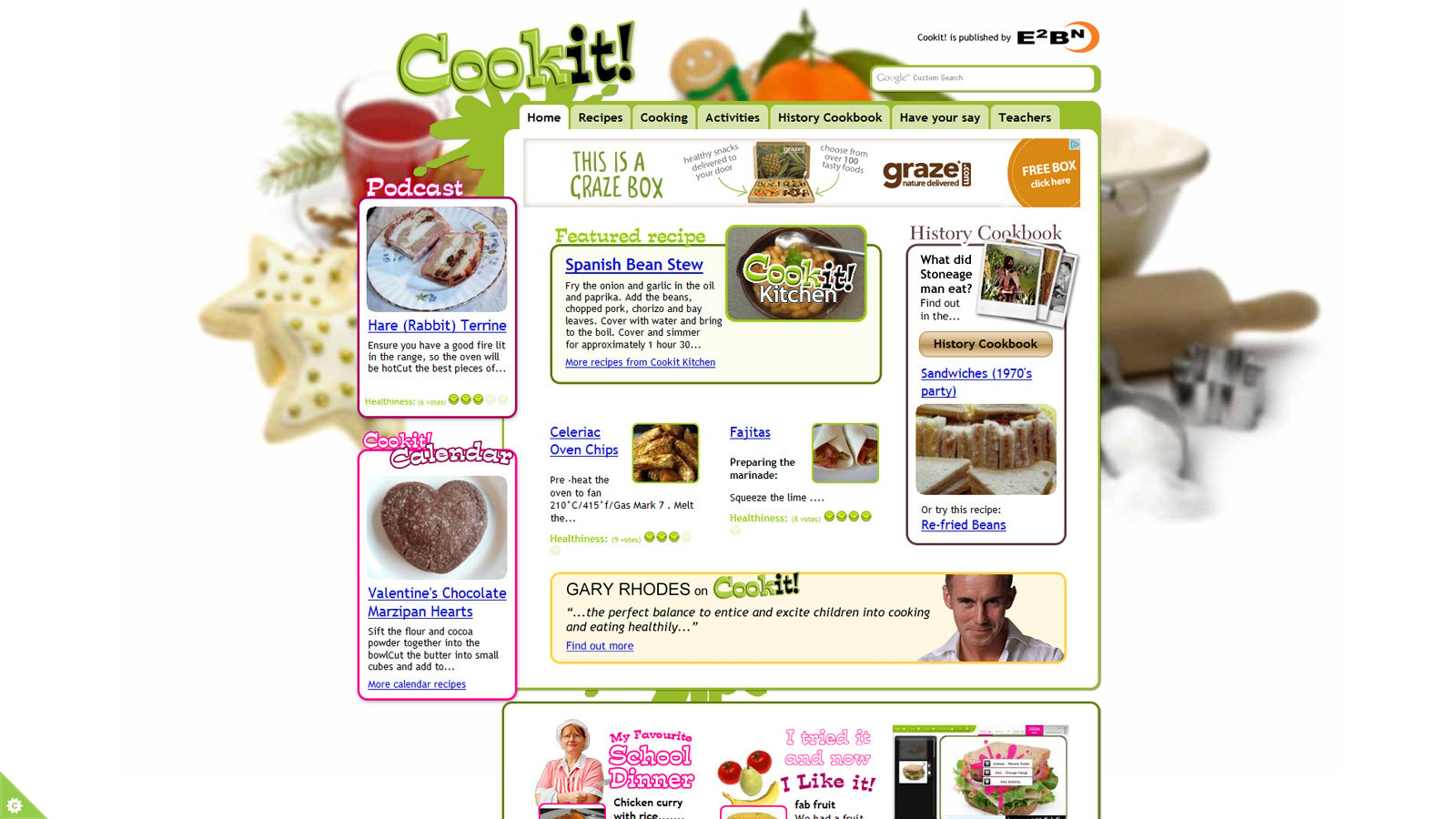 The primary purpose of Cookit is to improve pupils' skills, understanding and enjoyment of food and healthy eating.
The site provides support for the teaching and learning of a wide range of basic skills and processes. It encourages and inspires learners to explore cooking and to create and share their own recipes, using both the site and mobile devices.
The site also has strong cross curriculum links to History (Prehistoric to Modern), Citizenship,Sciences, Literacy (instructional writing), Maths (measures) and RE (celebrations), as well as a rich bank of modern recipes ranging from simple "no cook" recipes to complex, multi-step dishes.
Healthy eating messages underpin the site whilst avoiding a preachy stance. This has been a popular feature of the site. Cookit is well used by schools and is a cross-phase resource. There are recipes suitable for KS1-KS4, searchable by difficulty to encourage inclusion and to increase access for SEN learners and other groups.
There are units linked to healthy eating, food and movement; including lesson plans, teacher guides and videos. Why not explore 'Who am I?' with Y1, 'Healthy Me' and/or 'Move it' with Y2, 'Food and Our Bodies' with Y3, 'Teeth and Eating' with Y4, 'Let's Get Moving' with Y5 and 'Staying Alive' with Y6?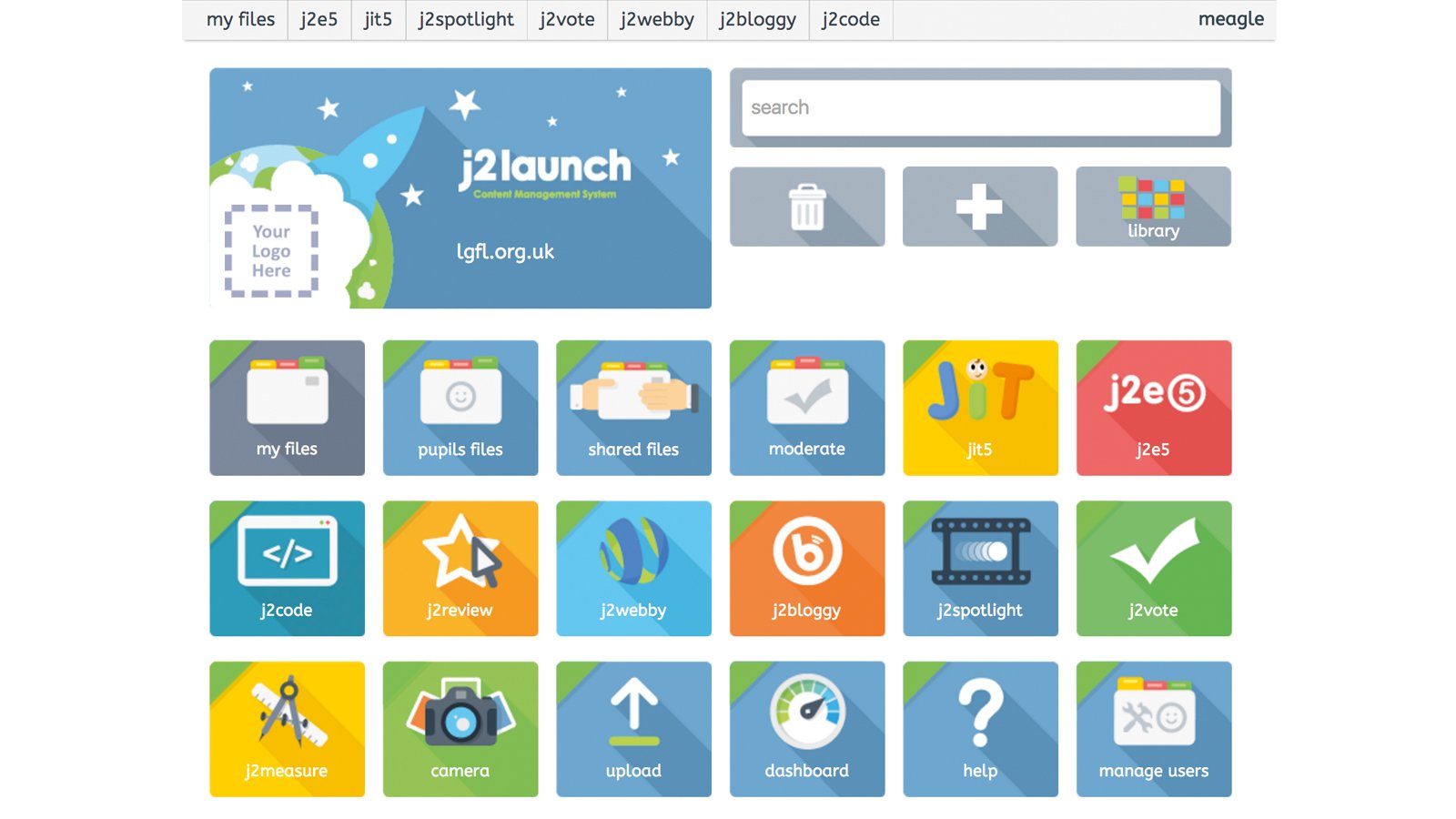 There are many tools within the j2e suite that can be used within Healthy Eating Week. You could design a poster, complete a survey about favourite healthy breakfasts or even make a short animation to encourage people to stay healthy in JIT. Using j2e5 the children could write up their favourite healthy recipes for a healthy eating cookbook that could be shared with parents, or they could design a poster to encourage children to have their 5 a day. Alternatively, you could make an electronic version of the Healthy Eating Week Tracker and get the pupils to complete these online.
Busy Things has a range of activities connected with healthy eating, from finding out where food comes from to designing a healthy meal there is something to suit EYFS - KS2. Visit the "Special Events" and click on Healthy Eating Week, where you will find a selection of suitable activities, as shown below: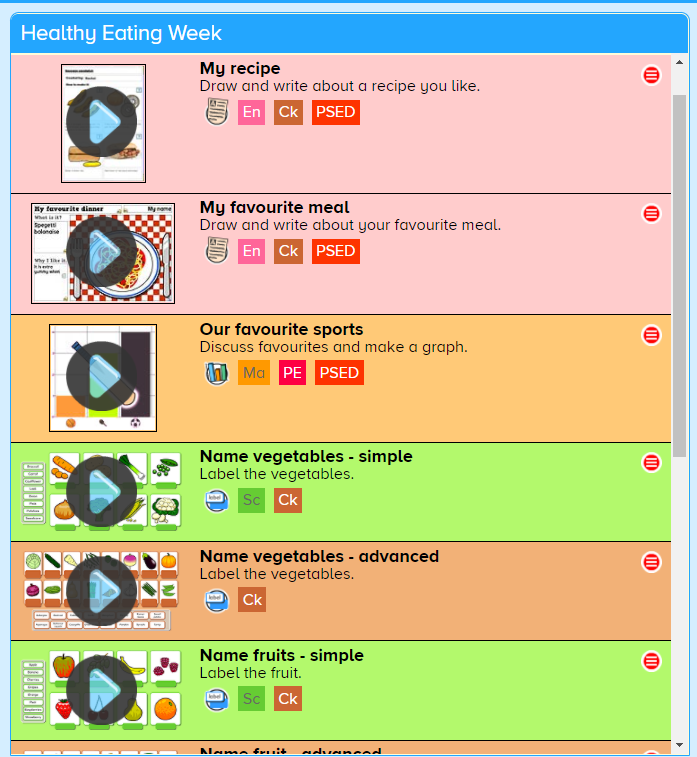 Don't forget you have the power of creativity in your hands with the wide range of Adobe products found in Creative Cloud. The simplest of these products is Adobe Spark. Your pupils could create graphics, collages, flyers, videos and animations that look professional in just a few taps.
Have you claimed your free licences if you are an LGfL school? If not, visit here.
Other Resources
British Nutrition Foundation website has more information about healthy eating and nutrition.
Food - a fact of life (FFL) website is a comprehensive, progressive education programme which communicates up-to-date, evidence-based, consistent and accurate messages around 'food' to all those involved in education. The site has free resources for teaching young people aged 3-16 years about where food comes from, cooking and healthy eating.
Please let us know what you are doing for the week, you can share via our Twitter and on our Facebook pages using #FindYourHealthierYou #BNFHEW2021