At the eleventh hour on the eleventh day of the eleventh month – we will remember them.
The Armistice, an agreement to end the fighting of the First World War as a prelude to peace negotiations, began at 11am on 11 November 1918.
Armistice is Latin for to stand (still) arms.
To this day we mark Armistice Day around the United Kingdom with a Two Minute Silence at 11am on the 11th day of the 11th month.
Armistice Day is also called Remembrance Day and they both refer to 11th November. This year Armistice Day falls on a Friday. Armistice Day should not be confused with Remembrance Sunday which always falls on the second Sunday in November.
Every year the Royal British Legion leads the nation in commemorating and honouring those who have served and sacrificed and distributes their paper poppies to raise vital funds to help today's Armed Forces community.
Your poppy shows you care, and helps them to continue their vital work. Watch the video below promoting
'They don't know you, but they're willing to risk everything for you.'
(Royal British Legion Poppy Appeal site)
The Royal British Legion encourage everyone to remember those who lost their lives on active service in all conflicts; from the beginning of the First World War right up to the present day, as well as all those who have served and their families. Ceremonies are held at the Cenotaph in London as well as at War memorials and churches across the U.K. and overseas and a two minute silence is observed. They have designed a range of free teaching resources for use at school or in the home designed a range of free teaching resources for use by schools and families.
Remembrance Sunday, which falls on 13 November in 2022, is a national opportunity to remember the service and sacrifice of all those that have defended our freedoms and protected our way of life.
King George V held the first two minute silence on 11 November 1919 and made the request for the silence to be observed so,
"Thoughts of everyone may be concentrated on reverent remembrance of the glorious dead."
LGfL Resources
Our ReadingZone Live resource features Michael Morpurgo talking about Private Peaceful, there are six short interviews that can be watched and used as discussion points looking at why he wrote the book, discussing the conflict and the morality of war and what Michael would like people to take away after reading the book.
The video clip featured below shows him answering the question, "Why do you use war as a context to so many of your books?"
Widgit - have a range of activities and books on Remembrance Day as well as WW1 and WW2 to support learners in class. Visit the Widgit Activities History bundle for Remembrance Day featuring a set of 4 simple books about Remembrance Day, each created for 5 different levels of reader. Titles are as follows:
Remembrance Day
The Poppy Appeal
World War One
World War Two
Remembrance vocabulary checklist

Another LGfL resource you could explore is The M Room. This resource gives exclusive access to secret World War II listening sites where the British Secret Service bugged high-ranking German Military prisoners. The resource features an interview with one of the original secret listeners and extensive primary-source material from the Ministry of Defence, relatives of those involved, and The National Archives.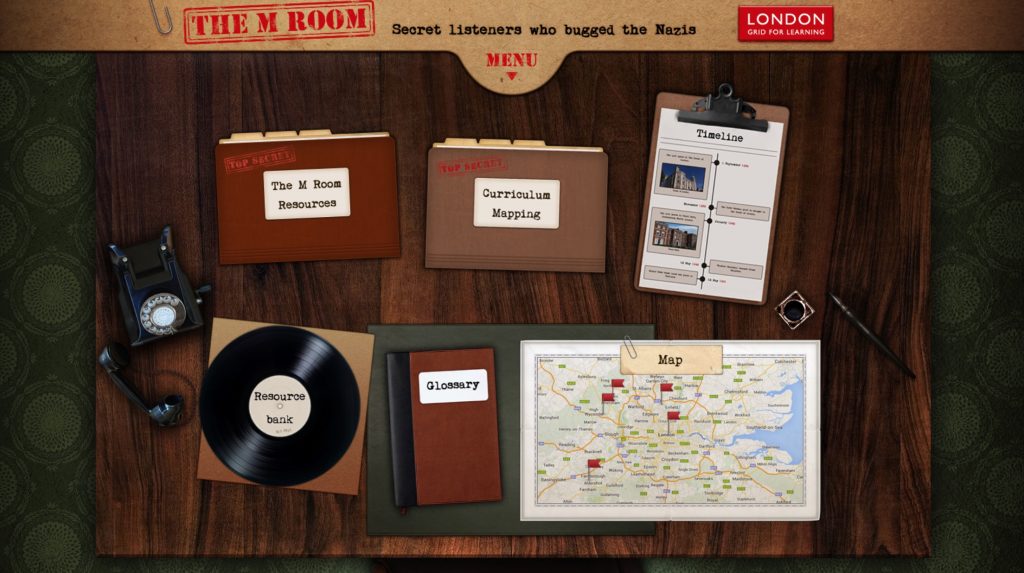 Women in Computing aims to recognise and promote the achievements of women in British computing within the social context of the time. The work of women as code breakers during WW2 is one of the areas that is covered within this resource.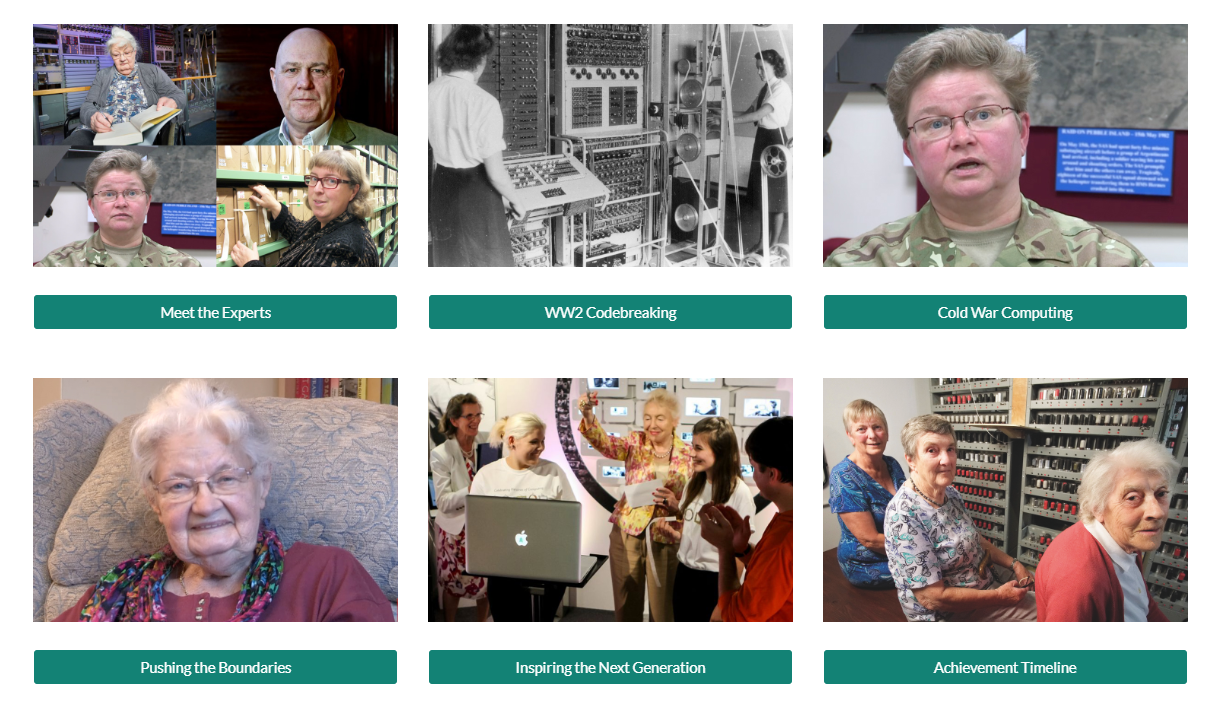 You may be aware that LGfL work closely with the experts at Discovery Education (previously Inspyro) to bring the latest Augmented and Virtual Reality content to you. The aim being to help support the effective delivery of the curriculum through unique, engaging, interactive and affordable immersive experiences.
LGfL has built up an extensive portfolio of online learning resources since 2002. All resources appearing in the portfolio have undergone a rigorous quality assurance process to ensure that they are effective and relevant resources for schools to use. However, in recent years, changes to the national curriculum, online browser technologies and updated operating systems have impacted some of the resources and their suitability for all schools.
The Award winning Active Worksheets and Apps on this page currently continue to work but this is dependent on what iOS you are running on your Apple device ie they may start to fail or not work at all if you have updated to iOS 12+. We do however understand that you may still want to access and use the First World War Active Worksheet Pack which you can download from the leagcy site.
First World War Active Worksheet was produced for the centenary of the outbreak of World War 1. The resource pack has mapped curriculum activities focussing on history, literacy, music and art which you may still find useful.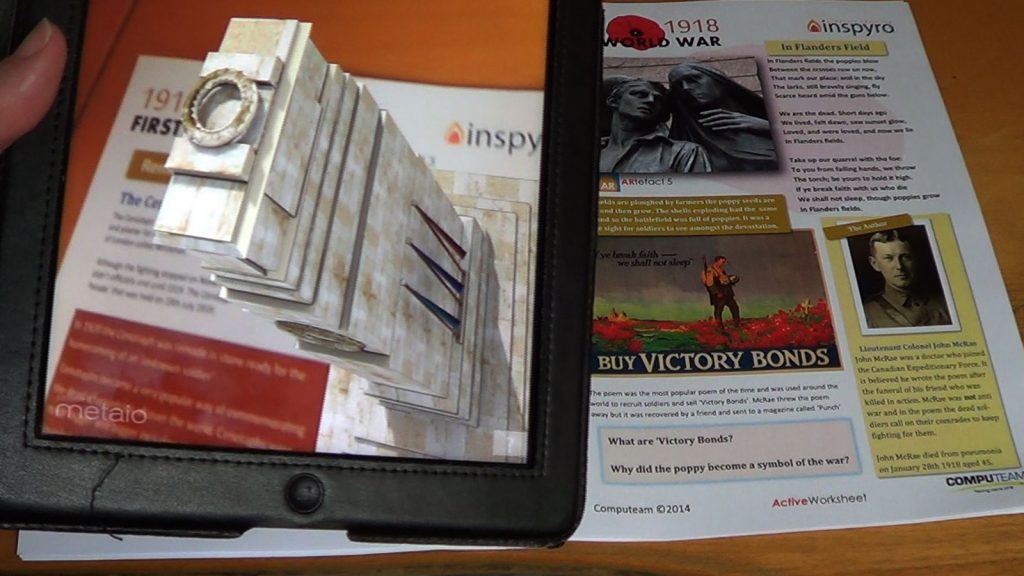 The Trench Experience Active Worksheet brings life in the trenches to life, and is ideal for History and English teachers covering World War 1 and trench life and warfare in general.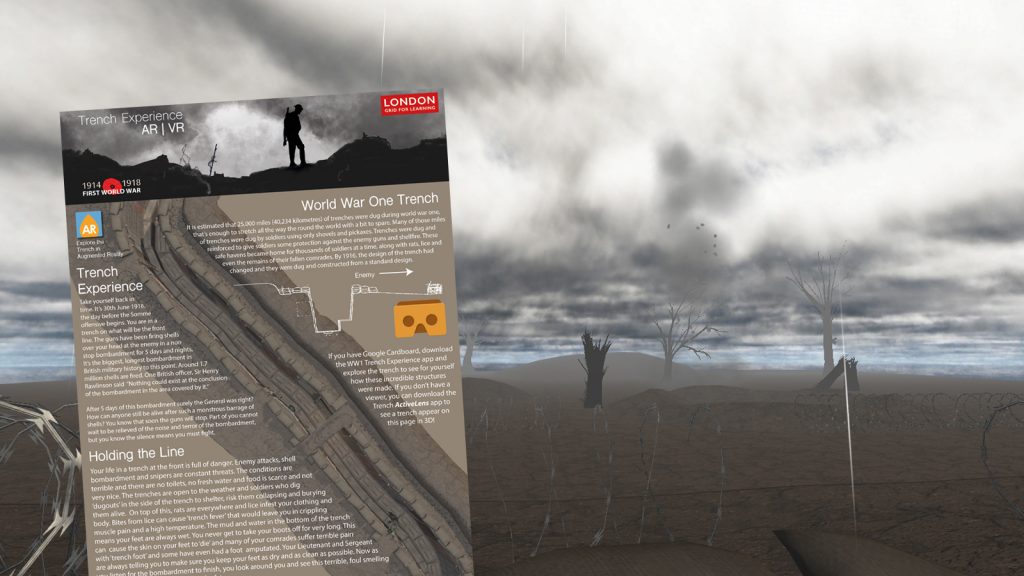 There are many ways of remembering with pupils, for younger pupils you may want to turn to Busy Things. Within the History section there are some World War 2 writing templates; the pupils could consider the effcts of World War 2, imagine they were an evacuee writing home during the war or create their own WWII posters. Within the "Special Events" calendar under Armistice Day and Remembrance Sunday, there is a poppy template which younger children could be encouraged to colour in.

Pupils could also use Just2easy to present research about the impact of the wars on their local community or try representing Flanders Fields or similar in JiT paint.
Other Resources
Activehistory - There are a collection of Remembrance Day materials here for Years 7- 13, including an assembly, put together by Russell Tarr.
The War and Peace Shed from the Literacy Shed, has a range of short films that could be used when looking at the theme of Remembrance.
In Flanders Fields is a poem that could be shared with older students, they could use copies of these to create their own 'black out poetry' this is when a page of text, is coloured over so that only a few words are visible, these words then create a new poem, great to get the children thinking about the choice of their words.
Poppies - is a beautiful animation from Cbeebies following a young rabbit through the poppy fields, great to use with younger children.
The author Tom Palmer has a range of resources available to use within the classroom all around the theme of remembrance, linked to books that he has written.
Into film also have a range of resources linked to the film adaptation of the book Private Peaceful, with resources linked to a range of curriculum subjects including Citizenship, English and History. You can also listen to an abridged version of the Michael Murpurgo's 'Private Peaceful' in 13 chapters via BBC School Radio (you will need to sign in to BBC iplayer to listen). There are programme notes, episode summaries, literacy activities and a gallery of images, like the one below great to use for writing and drama prompts.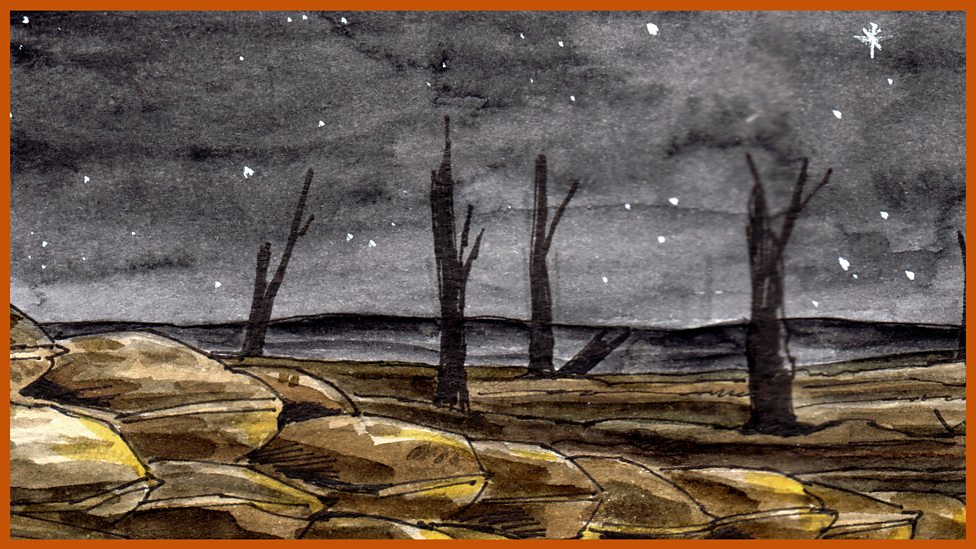 This resource is just one of many that BBC Teach have curated for both primary and secondary students that include Assembly plans as well as radio and tv programmes. Historian and presenter Dan Snow also introduces some of his favourite clips from the BBC archive, perfect for exploring WWII with KS3 and KS4 students the short films are split into two categories - The Home Front and The Holocaust.
They shall grow not old, as we that are left grow old:
Age shall not weary them, nor the years condemn.
At the going down of the sun and in the morning
We will remember them.
If you would like to share any work related to Armistice and Remembrance Day 2021 based on the suggestions above, please find us on our Twitter or Facebook pages.