Introducing another in the 5 ways series of resources to help you access LGfL content quickly and help your students learn more.

The aim of 5 ways is to showcase five ways to use LGfL resources across the curriculum that you can take and use and share for example, they can be shared in the staff room, at INSET sessions and also given to parents so that they can support their children's learning at home.
Busy Things includes a wide range of digital resources and fun interactive activities linked to the computing curriculum for use in EYFS, KS1 and KS2.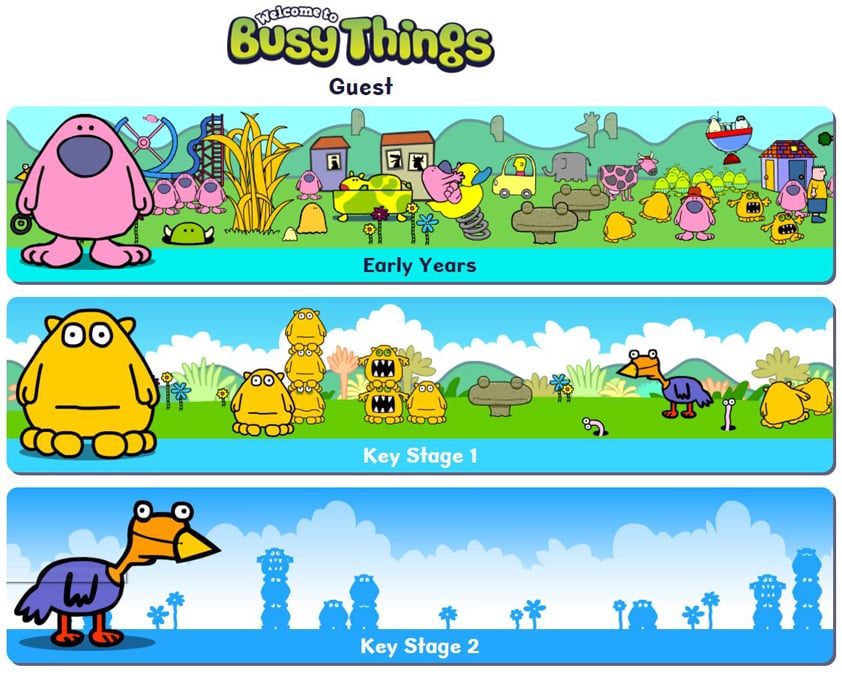 IT tools such as Busy Publisher and Busy Paint can help children to develop their basic IT skills whilst doing project work: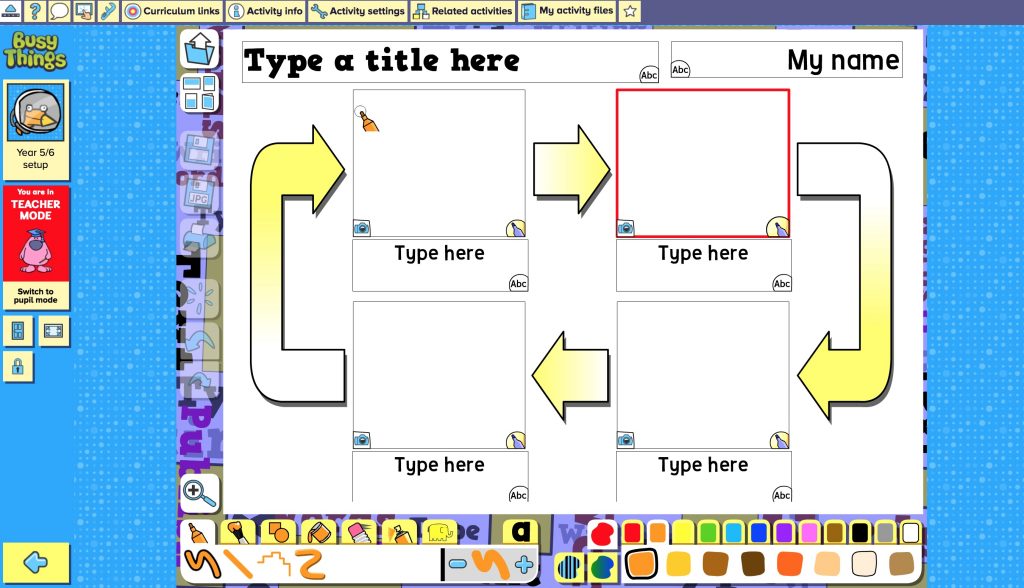 You can test algorithmic thinking and debugging skills with "Path Peril", always a firm favourite in class: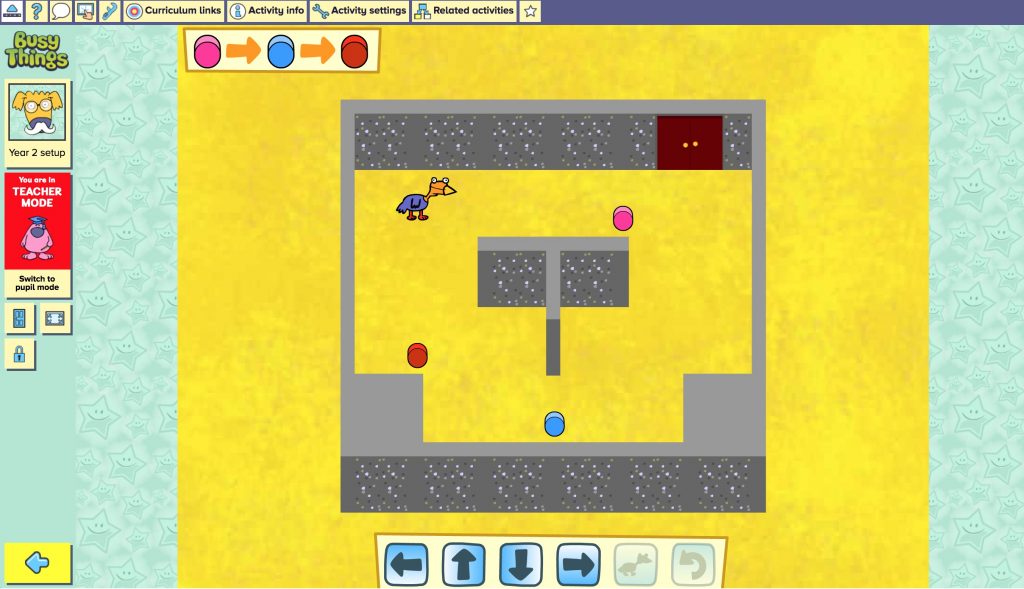 Fun and interactive games like "Body Boggle" and "Tree Keys" are great for practising mouse and keyboard skills:
[video width="640" height="482" m4v="http://curriculumblog.lgfl.net/wp-content/uploads/2018/06/Untitled.m4v"][/video]
"Busy Graph Maker" can be used to answer you data handling needs: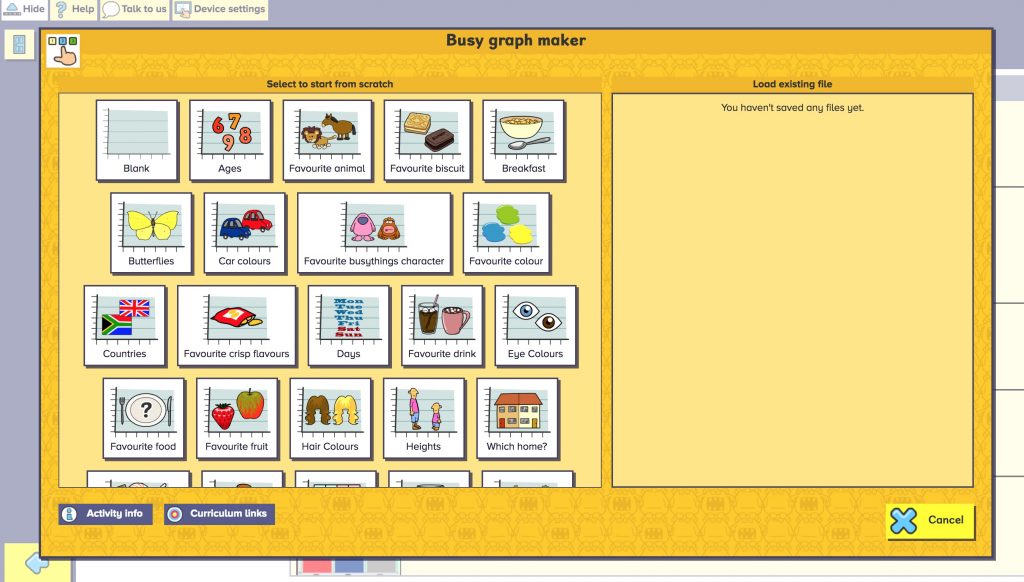 And remember, you can search both via subject and topic using the curriculum browser – just select the computing strand to see more great interactive activities!
Coming soon: From September LGfL users will be able to access a NEW Busy Code area including lots of fun coding tutorials activities and challenges!
J2code, part of the award winning platfrom j2e offers a range of coding languages to enable all students to explore coding:
JIT is a turtle based coding language in which you can code freely or use spite (Or more then one spite using advanced mode) and background templates to create simple stort based animations for KS1.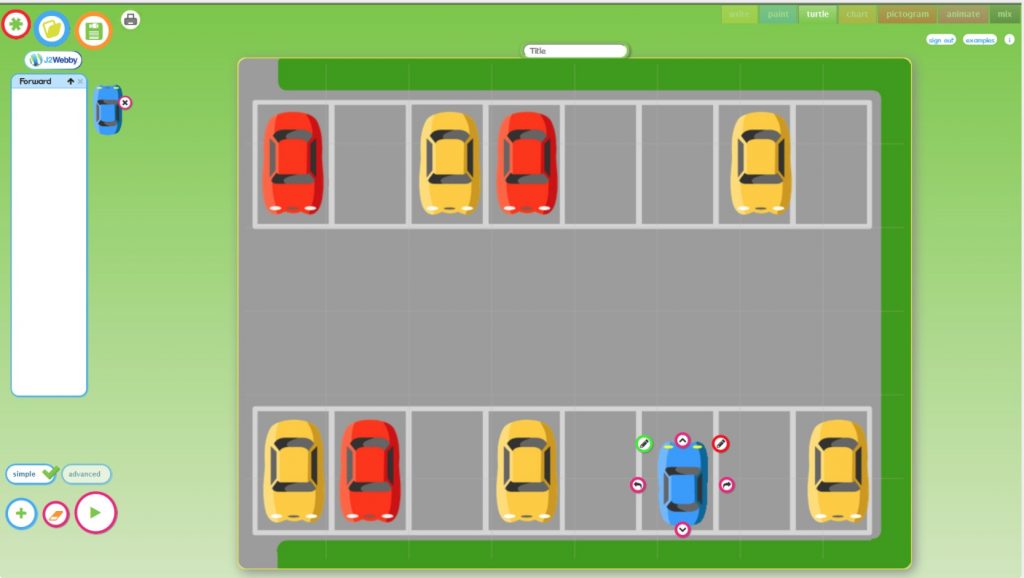 Visual is a block based coding language in which you can freely code to create more complex coding outcomes for KS2, you can see examples here.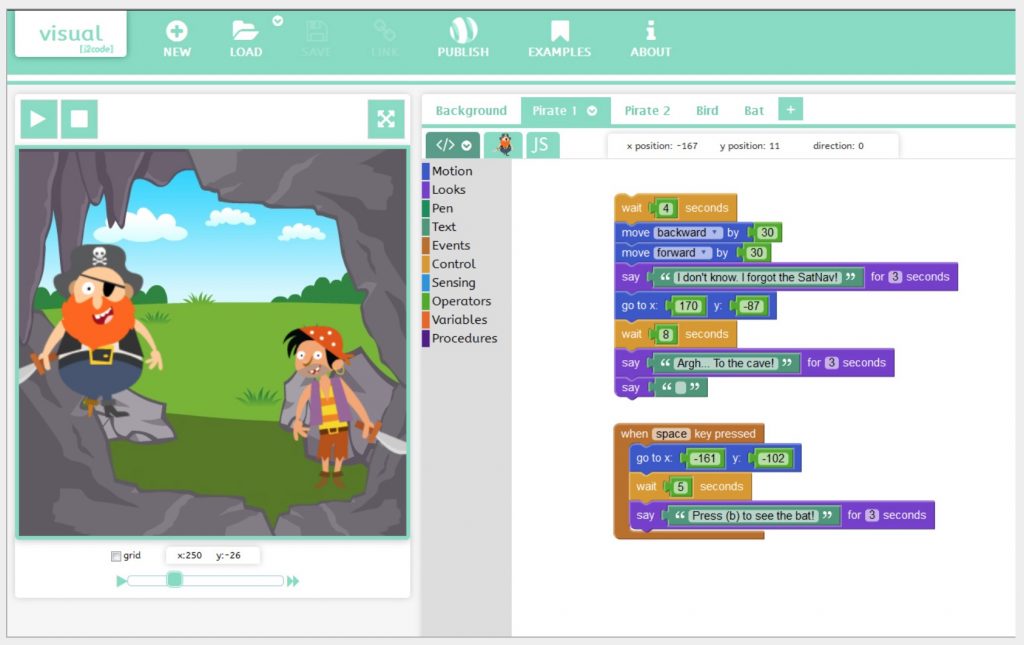 Logo is a script based platform that you use to complex procedures perfect for upper KS2 and can be used as a transition platform for KS3.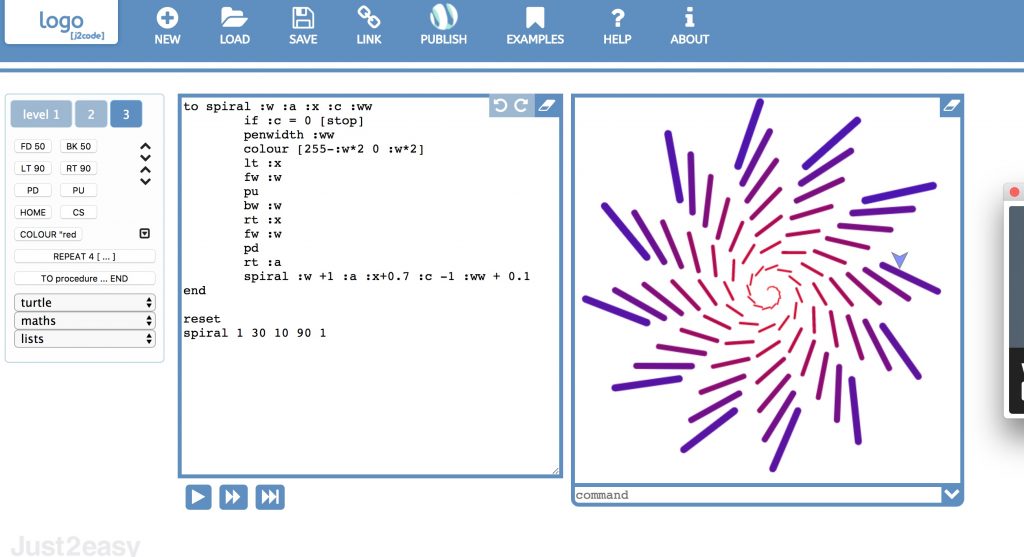 J2e also offers a block based or script based platform for the micro:bit, what is great about this platform is that it offers 3 levels of differentiation, adding operators, variables and procedures, when needed.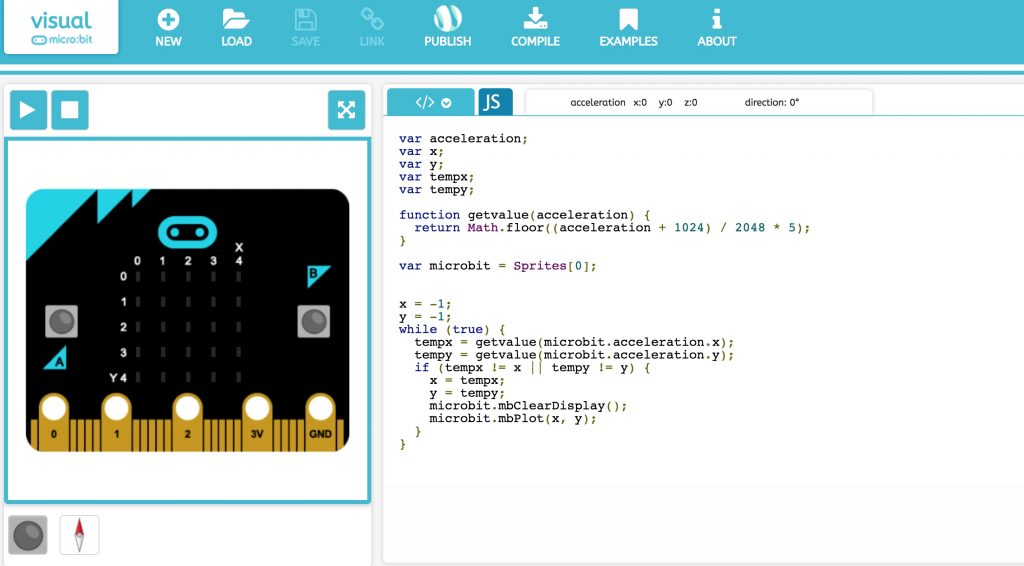 Each coding language offers three detailed lesson plans, each designed as a starting point for a series of lessons. Children new to coding, whether at year 1 or year 2, will need to work through the basics, starting with lesson 1. Year 2 children should be able to move through the first two lessons much more quickly.
At the end of each lesson plan there are suggestions for further activities. It will help the children's learning experience if they are given plenty of time for consolidation and adaption of skills learnt before moving on to the next lesson plan. J2Code is designed to be open ended rather than prescriptive in order to encourage children's creativity and problem-solving skills.
To help both teachers and students J2E have included a glossary for the various computational terminology used, there is also a link to this in each lesson plan.
All the coding work created within any of the coding platforms can be sent to the Blogging platform built into the Creative ToolKit System. This unique element significantly enhance the scope for broadening the audience for the students Coding and facilitates peer review.
This unique and engaging cross curricular resource is based around an original story commissioned by LGfL by the award-winning author Cath Howe.
It features dramatic video content and a virtual reality experience linked to the narrative. The aim is to draw the learner into the turn of events that threats the ability of our intrepid astronaut Tazz to return safely back to earth. Will her on board computer be enough to get her back safely or will she need to draw on her maths and science knowledge and understanding?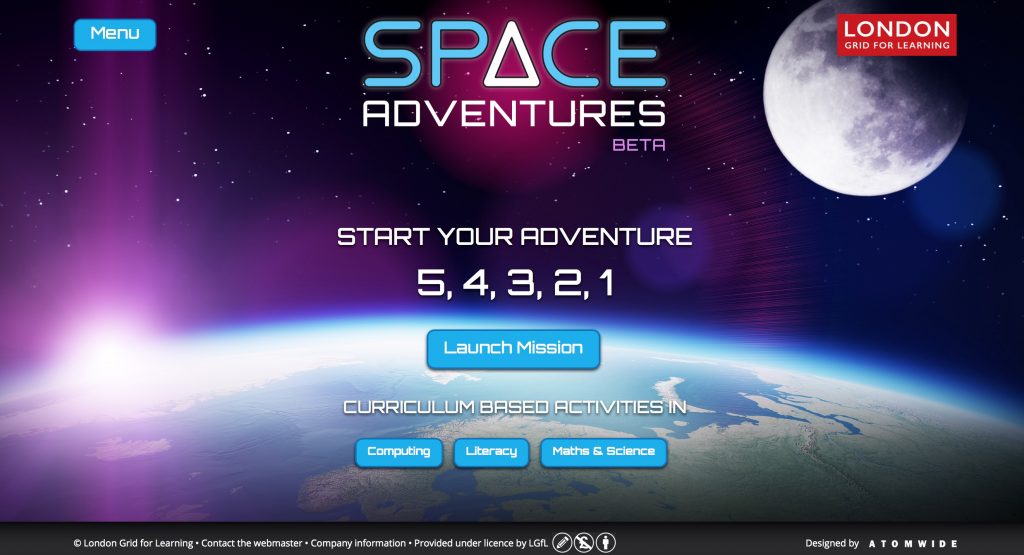 The resource features a comprehensive set of resources for Maths, literacy and Science and a Computing unit created my Max Wainwright, author of the popular espresso coding resource for primary schools.
There are two units, which are designed to teach computing concepts in line with the Computing Curriculum, Unit 1 is aimed at Year 4 with unit 2 being aimed at more experienced pupils who will have a good exciting coding skills, there are six lessons in each unit.
Each lesson contains:
A presentation that can be used by the teacher with the class on an IWB.
An introduction video.
A video demonstrating the code used within the lesson.
A step by step PDF.
Extension Activities
An example of Scratch file for teachers to explore.
There is even a selection were you make your own rocket and launch it using a Micro:Bit as a internal Data Logger!
This resource features unique materials to help understand how British computing developments have influenced the world we all live in. It also provides a wide range of materials to show how British innovation in Computing Continues to impact on our world today and shape our tomorrow.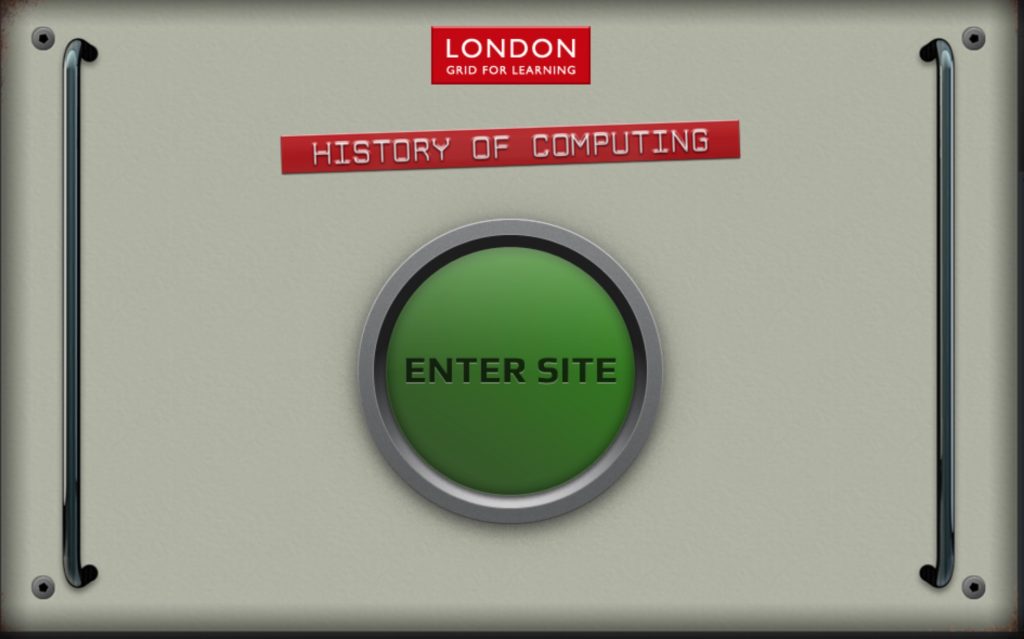 The resource features:
Unique video and photographic resources from the National Museum of Computing at Bletchley Park.
– Offering an expert insight into the iconic British Computing systems from the past 70 years.
Curriculum material created by practising Computing teachers all mapped out the National Curriculum.
The video material is used to support a broad range of complete lesson activities to cover Key Stage 2 to 5, however teachers are encouraged to use and modify the suggested activities and tailor them to the needs of the students and curriculum.
Here are two quick examples of how you can use the lesson plans within the unit "A Brave new world"
Using the building a computer lesson Get your students to create an animation (you could use an app called Chatterpix Kids or use Morfo or our very own j2e5) to create simple animations of parts of a computer in which the animation tells you what the part does in relation to the whole computer.
The second example is with the Code breaking lesson, Simply use the lesson plan and video to explain the historical significance of code breaking and then use 'the explaining binary resources' from the wonderful website CSunplugged for children to explore how computers use a special type of code to communicate with each other.
Over 25 coding projects presented in single simple stand-alone lessons. Students understanding is initially developed at a conceptual level by allowing them to drag and drop parts of the code, but later they can refine their skills with specific code creation in activities.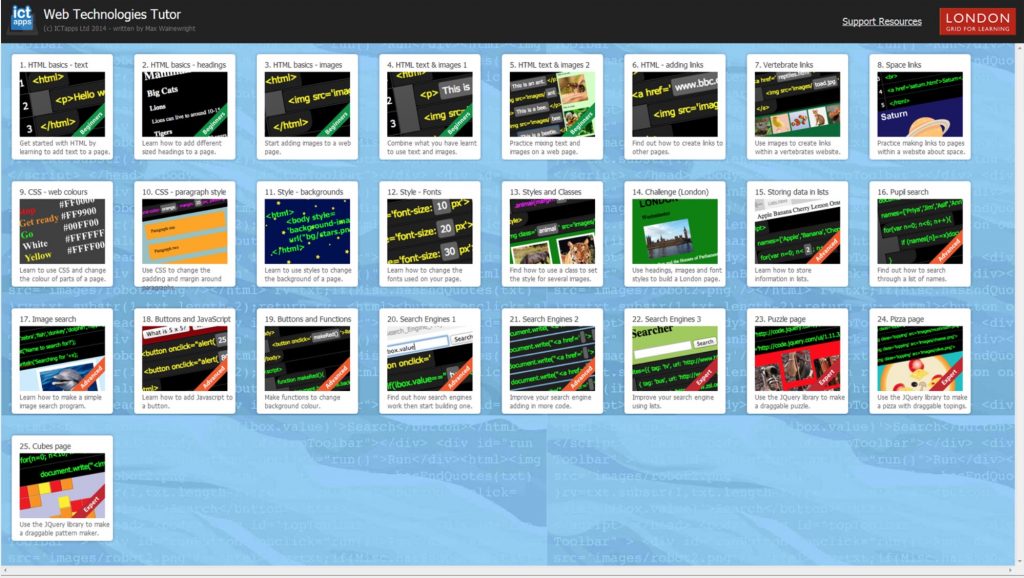 Students watch a short introductory video. Which presents a key coding concept or problem. They then can carry out a series of related short tasks using the software, after each task is complete, the software will then present the next task in the unit.
All videos within the tutorials are downloadable and can be used outside of the resource, one way of using this would be to allow all students to complete the standalone lesson, but then let the students have freedom to impairment the key concepts but for a different purpose, creating their own projects.
We will also be running 5 ways as short training sessions, so if you are a subject leader or are running a leader's forum, why not get in contact with us to talk about having 5 ways as part of your CPD programme.
Over the next couple of months, we will be adding to the series, but would love to hear your thoughts! What 5 ways would help you get the most out of LGfL resources?
Please let us know via our Twitter or Facebook pages or in the comments section of this blog using the hashtag #5ways