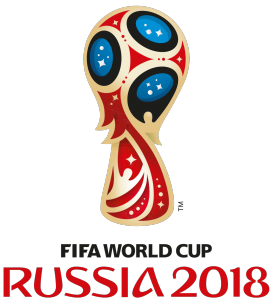 The 21st FIFA World Cup kicks off on the 14th June 2018 and runs until the final on the 15th July 2018. This years competition takes place in Russia and England were the only team from the UK to qualify for the tournament this year! The World Cup provides a wide range of teaching activities to use across the curriculum, in this blog we have collated resources that can be used from LGfL as well as resources that are available free to use.
First up is ReadingZone Live - Football School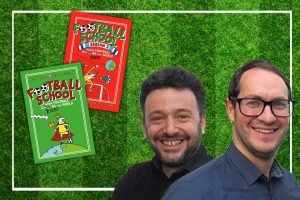 Authors Alex Bellos and Ben Lyttleton discuss their groundbreaking series that teaches you about the world through the prism of football. At Football School every lesson is about football. Can you play football on Mars? What is a magic sponge? Subjects covered include history, geography, science and maths all through football. Alex Bellos and Ben Lyttleton, are journalists, broadcasters and award-winning science and sportswriters. Their knowledge, enthusiasm and engaging writing make them the perfect team to teach you how to score with your head. You can watch interviews with the authors as well as catching up with the video conference - the perfect way to kick off your World Cup work.
National Literacy Trust have teamed up with Walker Books to launch some free teaching resources to inspire KS2 children to get writing ahead of the World Cup. Alex Bellos and Ben Lyttleton, the authors behind the best-selling Football School series, have set pupils an exciting challenge to write a lesson for their favourite subject... but with a World Cup twist!
Pupils are tasked with uncovering the most entertaining facts and funniest stories about football in relation to their favourite subject. Can you play football on Mars? What were Henry VIII's football boots like? When do footballers go to the toilet?
In true Football School style, pupils are also encouraged to include illustrations, jokes and diagrams in their lessons – which should culminate in a quiz designed to outsmart their classmates.
To help get pupils started, National Literacy Trust have created the following resources:
World Cup Football School teaching resource, packed with top writing tips and lesson ideas for every subject
Handouts for pupils, including a checklist for creating their lesson and a coach stats card template
A colourful poster to display in your classroom
Football School bookmarks
A certificate to celebrate when your pupils complete their writing challenges
You can also order some free World Cup football school bookmarks and posters by filling out this short form.
The author Tom Palmer is also writing a live thriller adventure set at the men's football World Cup finals in Russia. A new ten-minute read chapter will be published each weekday morning and will be available free for schools and families to read. It is aimed at Year 4 - Year 8 and feature dramatic cliffhangers and there will be the chance to vote and change the storyline. As well as this live book, there are also a range of other resources linked to the World Cup that are available to download, you can find out more here.
If you attended our annual conference this year, you will have received a copy of Striker Boy.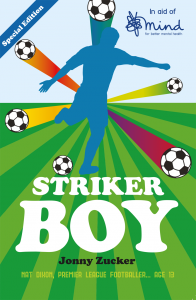 Striker Boy is a fast paced thriller that sees 13-year-old Nat Dixon desperately trying to save his beloved club from relegation. It's packed with action both on and off the pitch. This special not-for-profit edition is being published in memory of it's author Jonny Zucker. In November 2016 Jonny took his own life, he was a loving husband and father and creator of the Serial Mash library for 2Simple. Jonny believed passionately in the power of creativity, imagination, and ideas. He dedicated his life to inspiring children to read, working for many years as a primary school teacher before becoming a successful children's author. Jonny's favourite of his own stories is a book called 'Striker Boy'first published in 2010. The book is also raising money for Mind. Please note the book's content is not related to mental health.I
2simple have produced a range of free teacher resources to accompany the book, including an emotional resilience pack.
They are also running a free to enter national writing competition,open to KS2/3 children of all ability levels. This is a great activity to use during World Cup month and there are some fantastic prizes, including a World Cup Shirt, a hamper full of official football merchandise and a £100 school book token for the winning entry, the closing date is 8th July. You can find our more and how to enter here. That's not all, as there's also a free emotional resilience assembly and Literacy activities, as well as being able to listen to the first chapter online
Maths in the Real World is a transition resource for Key Stage 2-3. The activities are ideal for use either before or after the move from Primary to Secondary, and detailed differentiation ensures there is something for all ability levels. Three of the sections are perfect to use during the World Cup.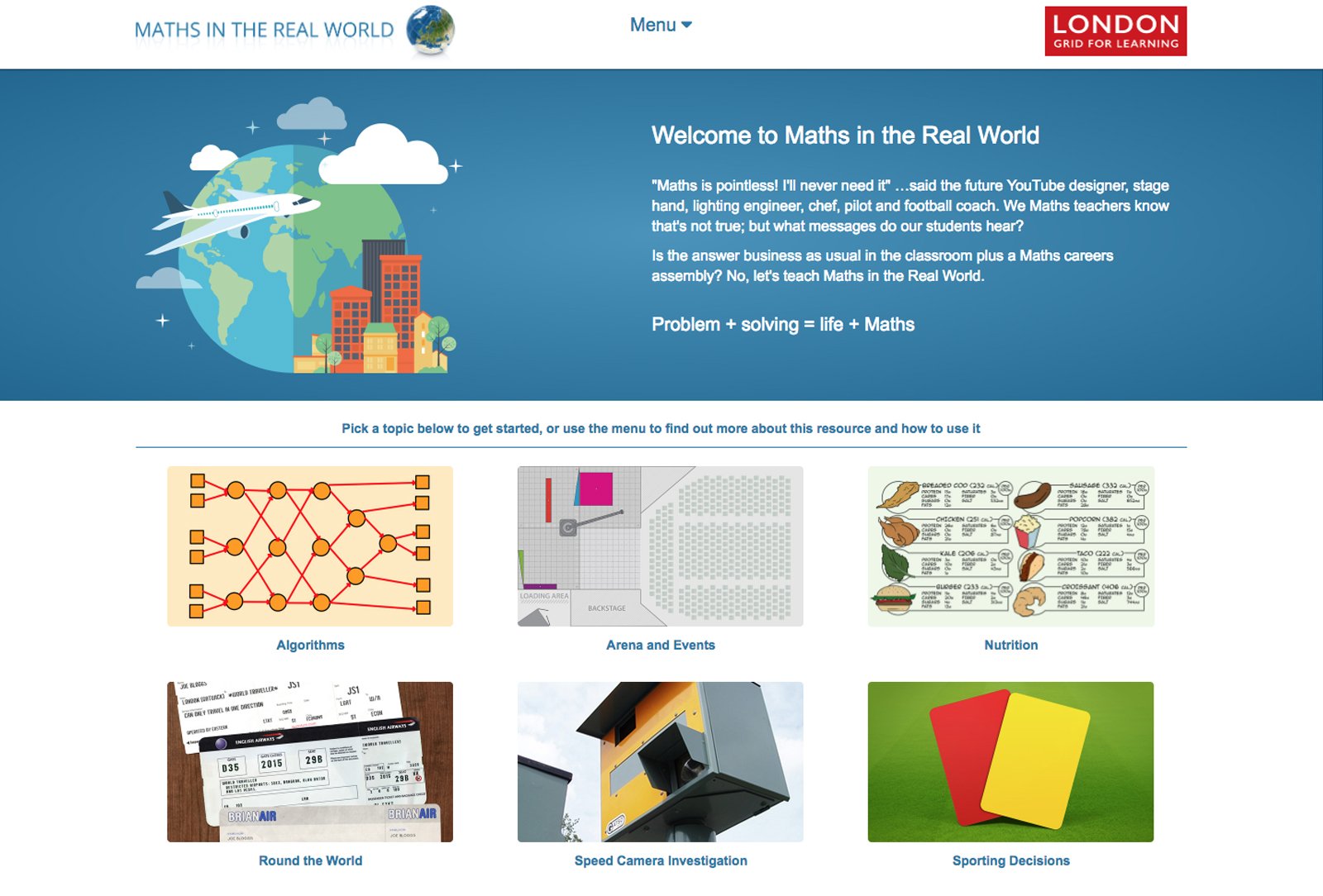 The first is called Arenas and Events, this resource engages students by applying maths to planning and organising arena events. Pupils will cover a wide range of topics over a series of 6 lessons. By adopting a variety of roles they will cover Area, Perimeter, Volume, Rounding, Translation and Rotation along with a few other strands interwoven to the lesson design. This resource contains 6 complete lessons worth of plans and resources, ready for you to deliver. There is a huge scope for easy to implement differentiation for your learners and plenty of cross curricular links, too. The sessions can be delivered in one go, or in chunks to suit your curriculum needs. You can also use this site to look at all the stadiums being used at the World Cup.
Next is sporting decisions, this engages learners through applying Maths to analyse sport. Pupils will cover a wide range of data-handling techniques over the course of 3 lessons to help them pick a winning team. By adopting the role of club manager, they will also apply fractions and percentages to help their decision making process.
Finally Nutrition, which looks at children planning and analysing meal plans. Students will have to apply their problem-solving and use inequalities, charts and graphs to justify their choices. It will also help students to discover what makes a healthy choice and learn the recommended daily allowance for different food criteria. The resource includes all of the necessary nutrition information, along with 3 sample menus for pupils to appraise. The resource is easily accessible for all learners, and can be extended for higher ability. The children can for example plan a menu for a World Cup player.
England have decided not to have an official World Cup song this year - so this provides a great opportunity for children to create one for them! You can watch songs from previous tournaments - including my own favourite below, then using Audio Network for the backing track and j2e tools to write the lyrics you can create your own song to make the three lions roar!
J2e Tools can be used in a variety of ways including: Designing a kit for your favourite time, you can use this infographic from the Guardian for inspiration, which charts all the different kits for all the teams at the tournaments; or why not use the data bases tool to do some real time maths statistics - looking at points scored, goals scored, number of red cards etc. The BBC website is a great source for this and there is a free lesson plan from Teachwire looking at using statistics to make predictions.
There are also two fantastic databases that have been created one looking at every team in the World Cup, and another that looks at every player in the World Cup - fantastic to use for data handling activities related to the World Cup and thanks to Paul Wright for sharing these!w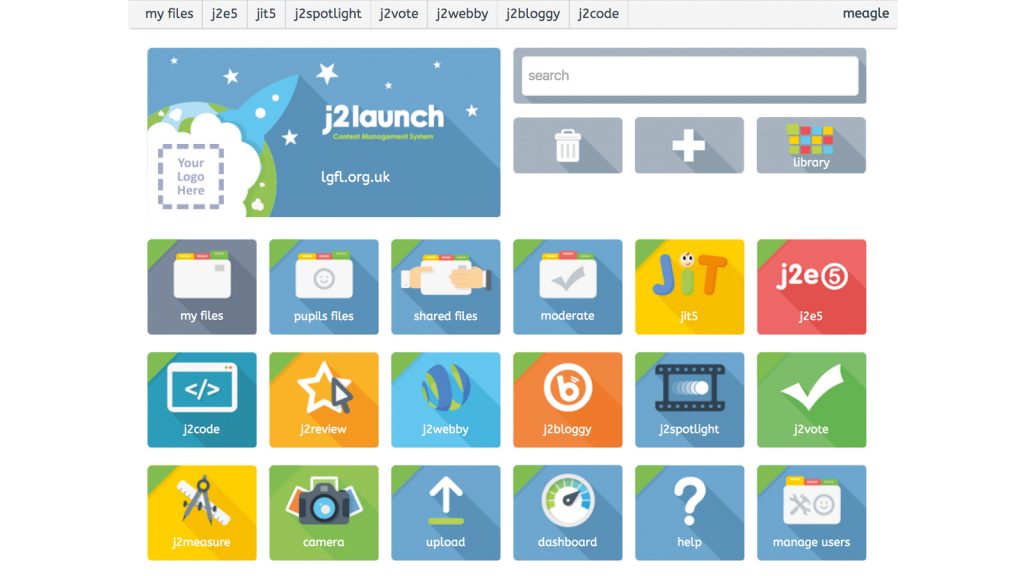 Or how about writing a guide to Russia and the cities that are hosting the matches, you can find a lot of information here, on the official welcome page for fans but what information isn't included that the children would find useful - they could write an alternative guide! The children could use j2vote at the start of the competition to vote for who they think will be picking up the Jules Rimet trophy on the 15th July!
Teachwire also have a PDF resource features a country factfile of all 32 national football teams competing in the 2018 FIFA World Cup in Russia this June and July. Each country file includes the nation's flag, its name in its native language(s), geography facts such as continent, area, population, capital city, most populous cities, major language(s), most common surnames and currency. And they also include three key players to look out for at the World Cup, and each country's best performance in the tournament's history. You can sign up to download the resource here.
BusyThings also have a range of resources that can be used including: writing a match report, writing about a player from their favourite team and designing a football kit.
Lightbulb languages have created a superb range of free resources for the Word cup, including mini book guides for each group, flags, logic activities and a range of language activities they can all be downloaded here.
Originally produced for the World Cup in 2014 in Brazil, Oxfam have a range of resources entitled: The World Cup - a fair game? These resources would be great within a PHSE lesson and although focussed on Brazil as the host country they can easily be adapted for use this month.
Please let us know via our Twitter or Facebook pages or in the comments section of this blog if you make use of any of the resources or ideas from this blog.