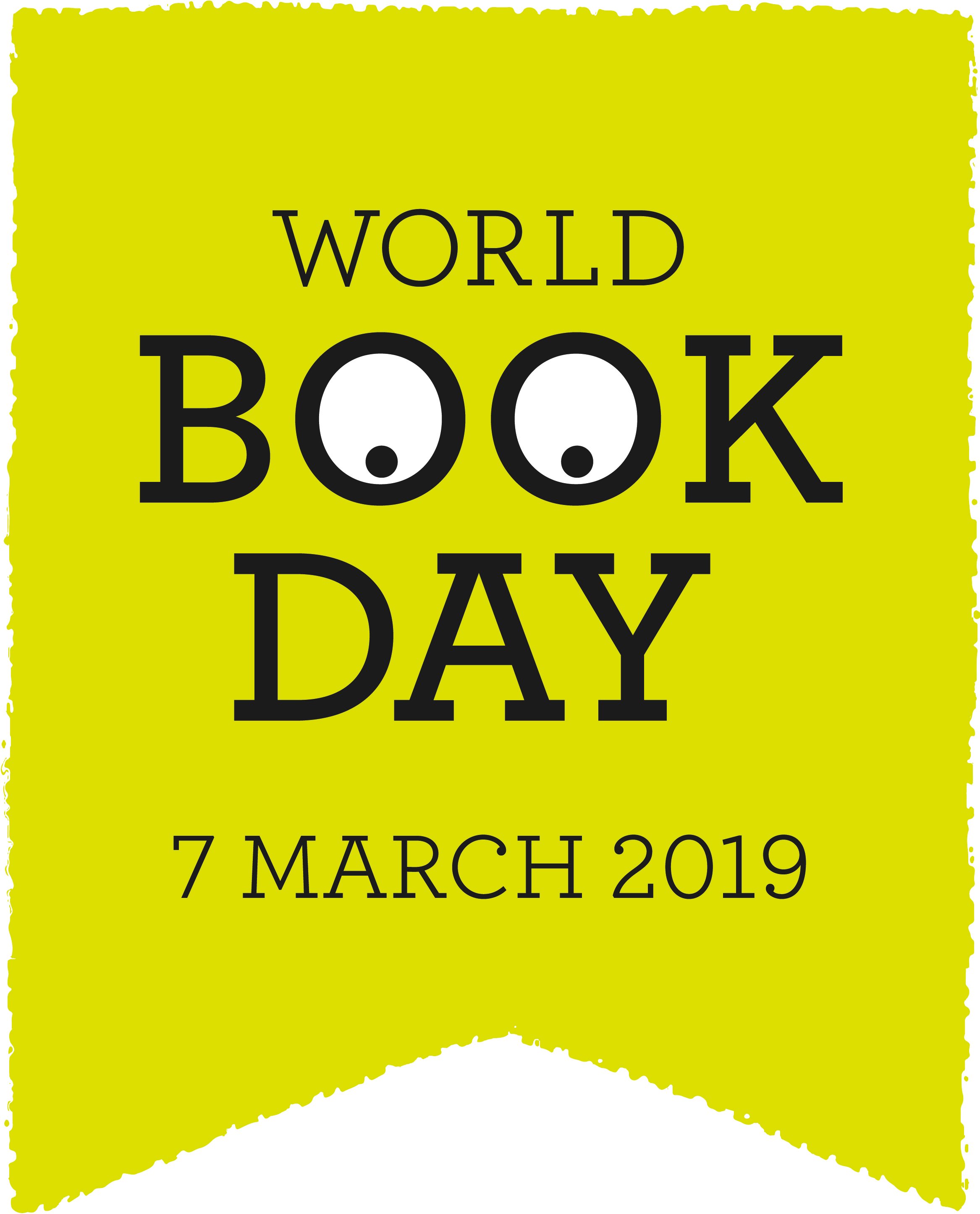 World Book Day is a registered charity on a mission to give every child and young person a book of their own. It's also a celebration of authors, illustrators, books and (most importantly) it's a celebration of reading. In fact, it's the biggest celebration of its kind, designated by UNESCO as a worldwide celebration of books and reading, and marked in over 100 countries all over the world.
This is the 22nd year there's been a World Book Day, and on 7th March 2019, children of all ages will come together to appreciate reading. Very loudly and very happily. The main aim of World Book Day in the UK and Ireland is to encourage children to explore the pleasures of books and reading by providing them with the opportunity to have a book of their own.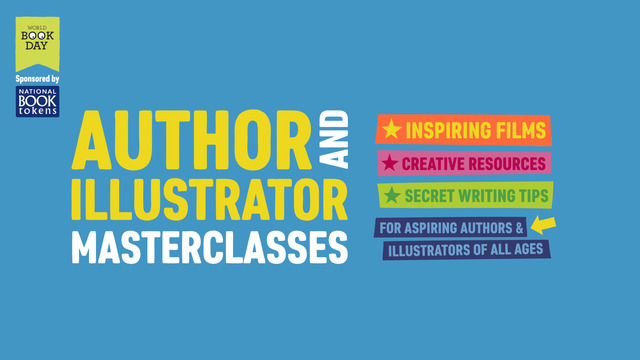 The theme this year is 'Share a story' to encourage everyone to share their story, and this year they have added a brand new series of creative, inspiring and interactive films for you to screen in class at ANY TIME that suits you. These 12 films are in an exciting new format which will inspire all students aged 5-12, whether they're reluctant readers or aspiring authors and illustrators! Featuring incredible authors and illustrators including Lauren Child, Malorie Blackman, Frank Cottrell-Boyce, Sibéal Pounder, Jeff Kinney and Chris Riddell, every film comes with FREE classroom resources too!
The World Book Day website is packed with resources for Nursery, Primary and Secondary schools with lesson plans, activity sheets, assembly plans, discussion guides and much more for you to use on the day.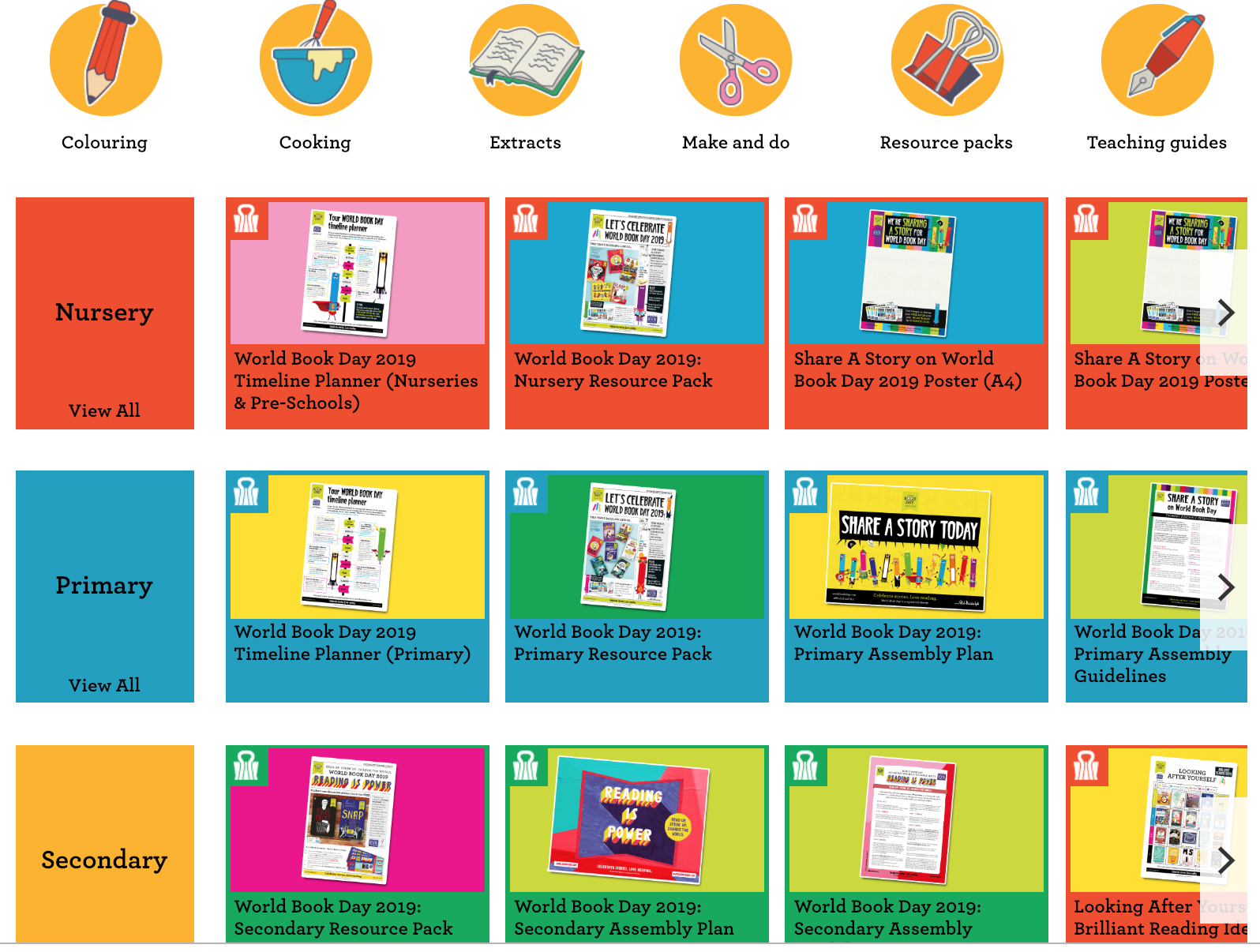 There is also a World Book Day - Live Lesson at 2 pm on the 7th March, hosted by CBBC's Ben Shires, designed to tie in with the curriculum for English and Literacy at KS2. Students will be challenged to share stories and complete fun reading and writing activities in order to help Ben save World Book Day. Also joining in with the Live Lesson will be famous World Book Day authors and illustrators Malorie Blackman, Rob Biddulph and Cressida Cowell, who will be there to answer your questions. Schools can send in questions to live.lessons@bbc.co.uk for a chance to have them answered live, you can also write in if you will be watching live with a short message as well as your class and school name. There will also be a range of resources to support the live lesson published nearer the day.
Reading Zone Live from LGfL is the perfect resource to use within your class on World Book day, the site is packed with interviews with authors including: Michael Murpurgo, Oliver Jeffers, Jacqueline Wilson and Cressida Cowell to name a few. Alongside interviews with the authors explaining their inspiration and writing resources, there are also a range of resources for teachers to use in class. Our next Reading Zone Live event is with the author Sibeal Pounder on the 15th March 2019, you can find out more information and how to watch here.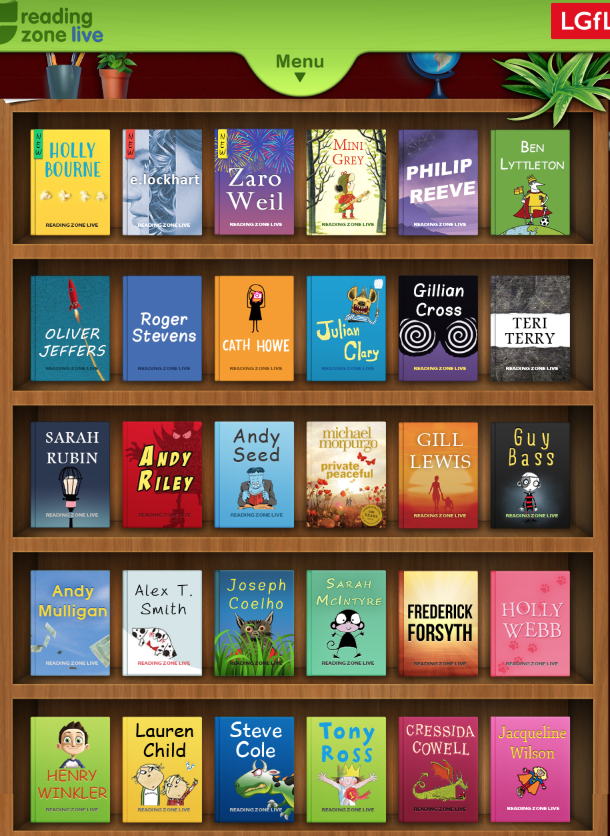 Busy Things have a wide range of resources to support reading and writing across the primary range. Paint and publish has 100's of templates to choose from with easy to use features that children can use to create their own stories. They have also handpicked a series of resources for World book day, as you can see below.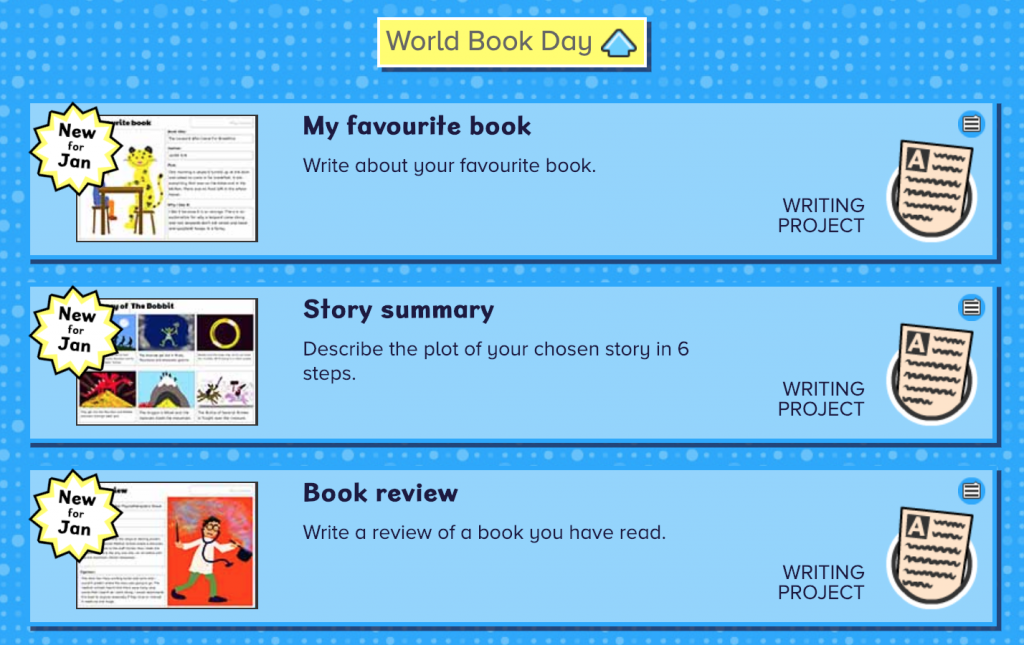 Or why not use the j2etool suite to complete one of the following activities: You could have a vote on World Book Day as to who the favourite author is in your class or school, ask the children to write a book review or a biography of their favourite author using j2e and finally they could use the tools in JIT to create an alternative book cover or design their own character. The tool suite includes templates that can be used on World book day and this will be live from 1st March.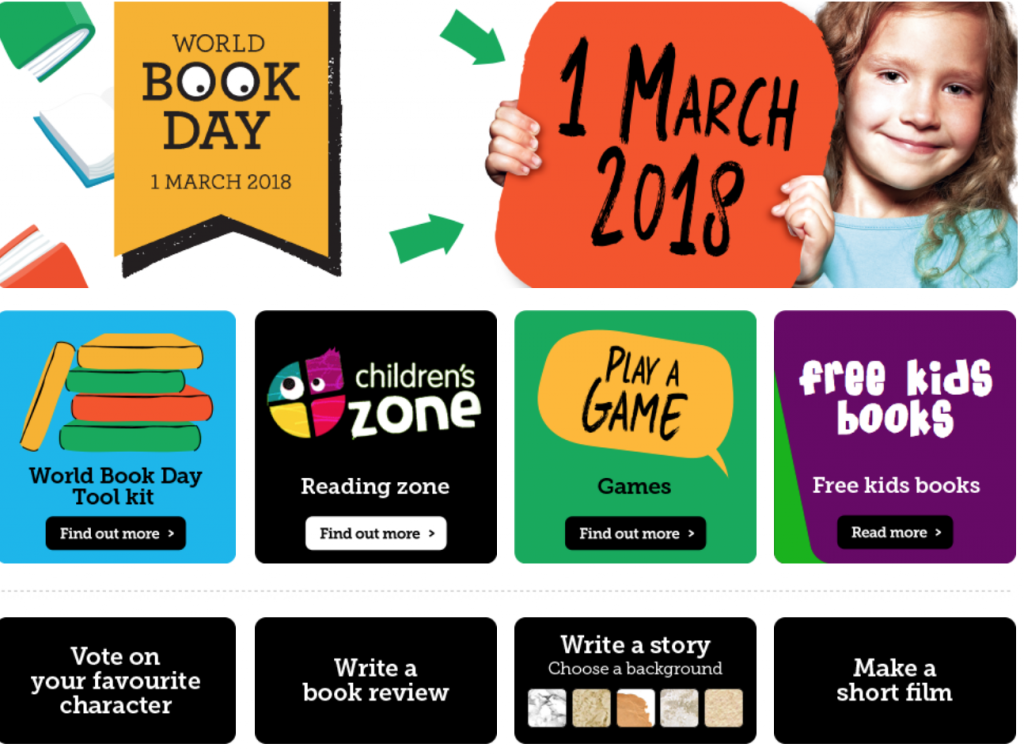 The whole story resource from LGfL aims to explore how storytelling can maximise the creativity within learning activities for children. By capturing the expert advice of a professional storyteller and arranging this advice into a simple interface, it is hoped that teachers of all age groups can get inspiration on how to incorporate storytelling across the curriculum.
Another fantastic resource to use on World Book Day is Listening books, these popular audio books for KS2-KS5 pupils are fantastic for supporting SEND pupils and feature both fiction and non-fiction titles.
Or use Talking Stories 1, Talking Stories 2, Talking stories 3 from 2Simple, on World Book day, featuring stories that include: Orpheus and Eurydice, The Wishing Tree, Sherlock Holmes, Rime of the Ancient Mariner and The Great Fire of London, these resources include teacher notes and lesson plans.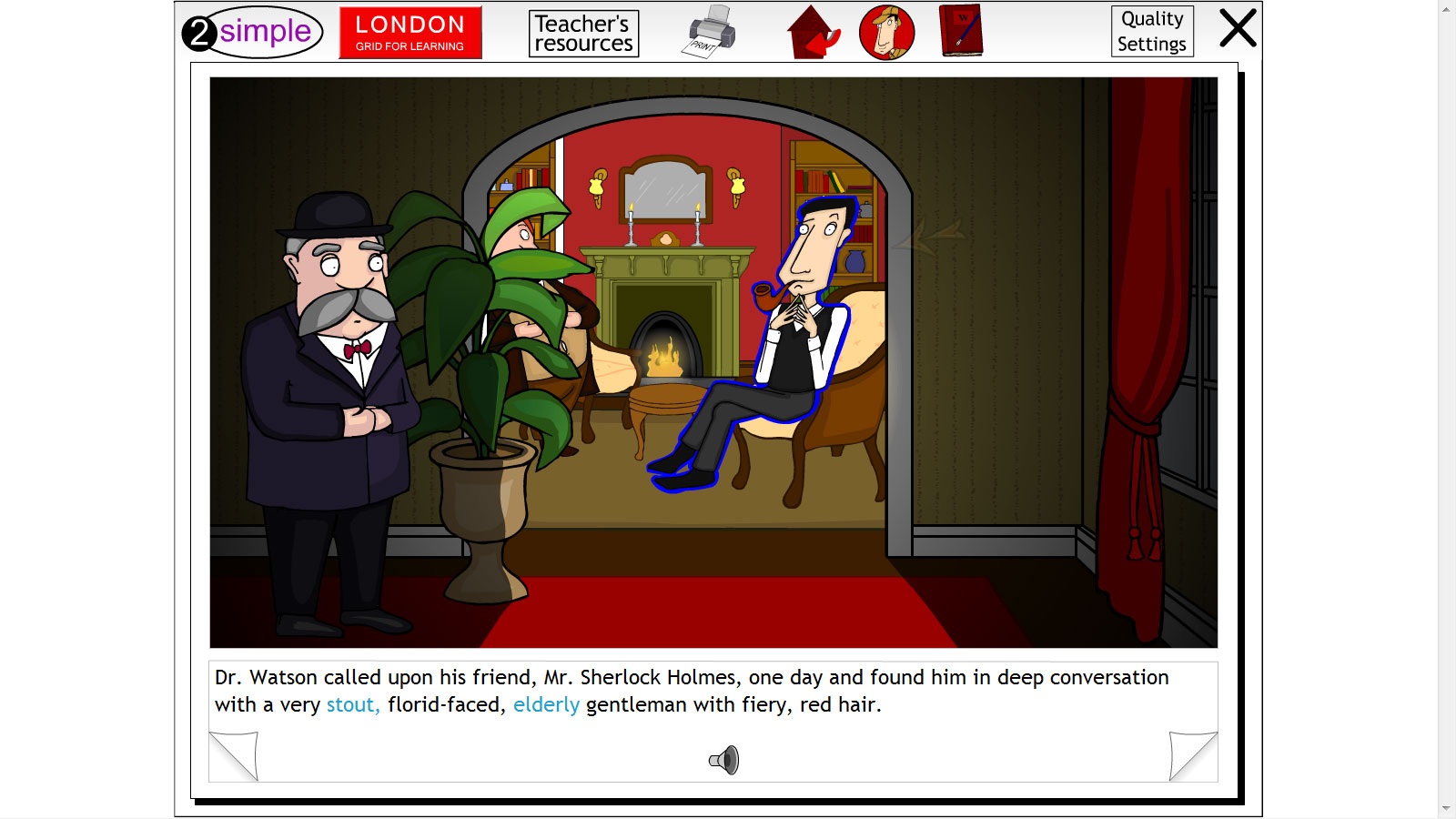 The Centre for Literacy in Primary Education (CLPE) have a wide range of free resources for World Book day, for tips on running a successful day, developing a Reading for Pleasure school all year around and engaging parents with books and literacy. The resources for schools contain easy and fun activities based on key themes of create, discover, experience, explore and imagine.
BBC Teach have put together a great collection of resources for Primary and Secondary pupils, perfect for inspiring your class. Featuring awesome authors, authors live and a selection of well-known stories retold and brought to life in short animated films there is something for everyone.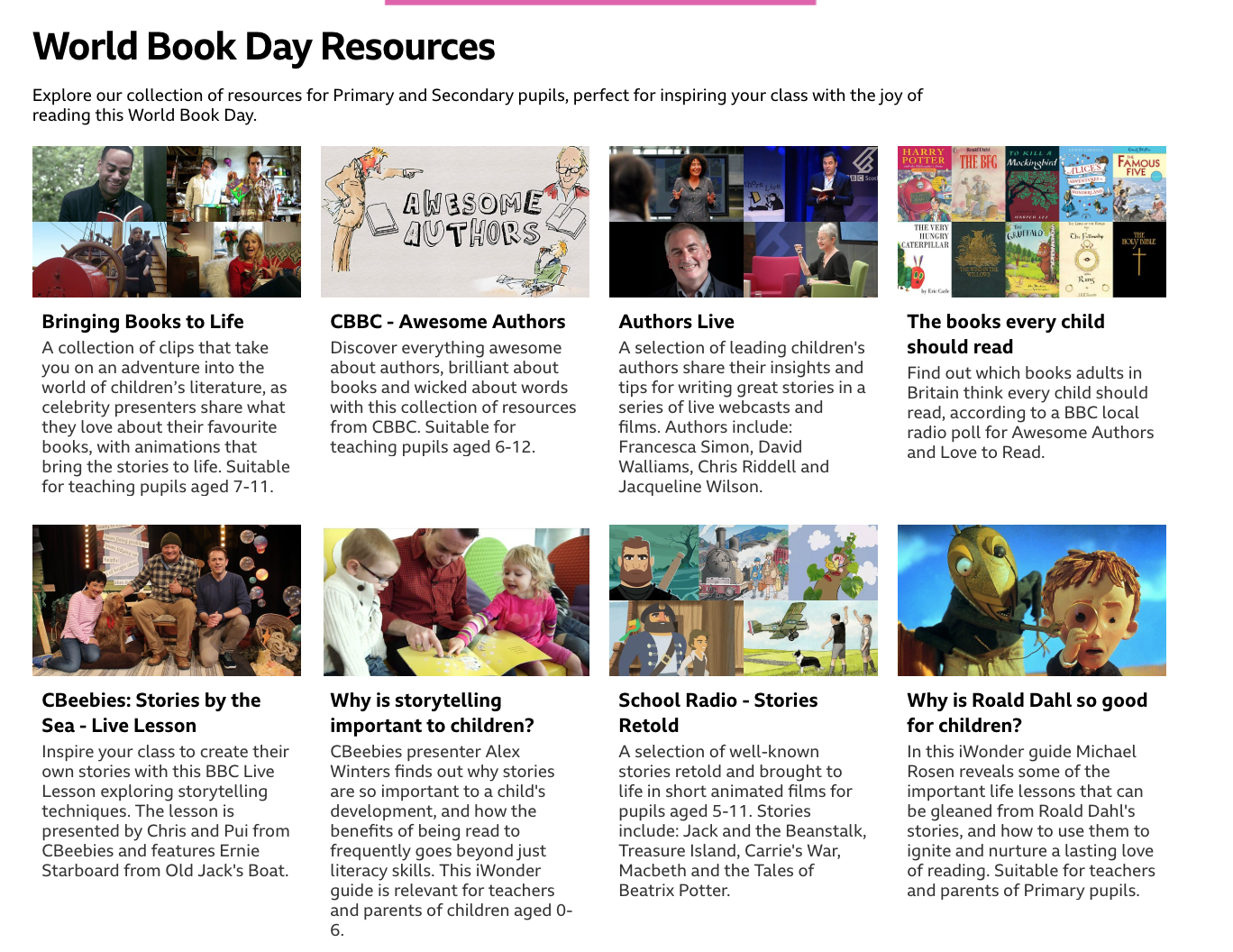 The author Jo Cotterill has come up. with a fantastic range of World Book Day Alternative ideas, these include Potato and Egg characters, donate a book and build a book scene in a box you can see these ideas and more here.
Or why not go behind the scenes to learn how stories come alive in a free 30-minute classroom broadcast with Cressida Cowell, the author & illustrator of the How to Train Your Dragon series with Microsoft. The broadcast will air on 6th March at 2pm and also 6 pm GMT, each will be followed by a live Q and A and it is free to register.
Cressida will inspire students to tap into their boundless imagination and will show how using character development and details in stories make them more believable and fun. There are also a range of resources to use to get your class ready or to use after the broadcast.
To celebrate World Book Day, Night Zookeeper are giving you the chance of winning a class set of books and a free school workshop from the author of the storybook series, Joshua Davidson. To enter, simply email hello@nightzookeeper.com with the subject line: World Book Day! The team will be announcing the winner of the competition on Thursday 7th March! Good luck to everyone entering!
What do you have planned for World Book Day we would love to see pictures and work please share via our twitter or Facebook pages #WorldBookDay2019