As a charity, World Book Day is here to change lives through a love of books and shared reading, and bring books to the children who need them most. World Book Day is a brilliant opportunity for everyone to celebrate the joy of reading. This is the 24th year there has been a World Book Day, and on 4th March 2020, children of all ages will come together to appreciate reading.

The lockdown means doing things differently, but the World Book organisation still have some fantastic resources including audio-books, activity sheets, discussion guides, and brand new Author Academy learning videos with authors and illustrators. Just click on the following links for a full list of free resources for Nursery, Primary and Secondary or check out the resources tool kit here. Whether children are celebrating at home or at school. Reading and sharing stories is the perfect activity for everyone to enjoy.
The Author & Illustrator Academy beams authors & illustrators right into classrooms so children can meet the creative minds behind their favourite books. Choose which Academy lesson to pick and then press play and let brilliant authors and illustrators lead your class. Each inspirational 'lesson' is a complete package with downloadable activities, creative challenges, resources and extracts to go with each video. They are available all year round so you can screen them in class at ANY TIME that suits you. The Academy lessons are perfect for home learning as well! 2021's content includes all of the brilliant £1 book authors and illustrators, with lots of exciting challenges and activities to make reading even more fun and interactive. Why not go on a wild adventure with Katherine Rundell, or hear Joseph Coelho and Fiona Lumbers share ideas on what can be on your World Book Day to-do list? Get all sorts of ideas about interactive storytelling from Tom Fletcher or learn more about writing non-fiction with Jess French.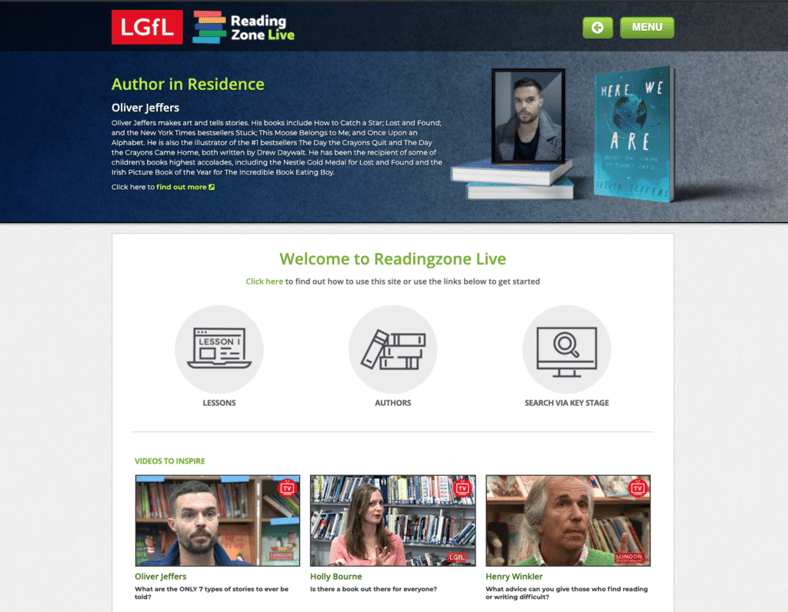 Reading Zone Live from LGfL is the perfect resource to use within your class on World Book Day, the site is packed with interviews with authors including Michael Morpurgo, Oliver Jeffers, Jacqueline Wilson and Cressida Cowell to name a few. Alongside interviews with the authors explaining their inspiration and writing resources, there is also a range of resources for teachers to use in class.
The resource has now been further extended to include additional activities that complement author interviews from ReadingZone Live. These activities and interviews aim to inspire young people to explore new authors and genres and to develop their own creative writing. Contextualised cross-curricular opportunities have also been developed to cover elements of, not only English but also the Science, History, Geography, Art, Music, DT and Computing Curriculum for Primary Schools.
The redevelopment of the fantastic ReadingZone Live resource not only hosts interviews with over 50 authors but for some of the featured authors, there are now extracts from their books with a range of comprehension questions, self-marking quizzes and tasks to complete.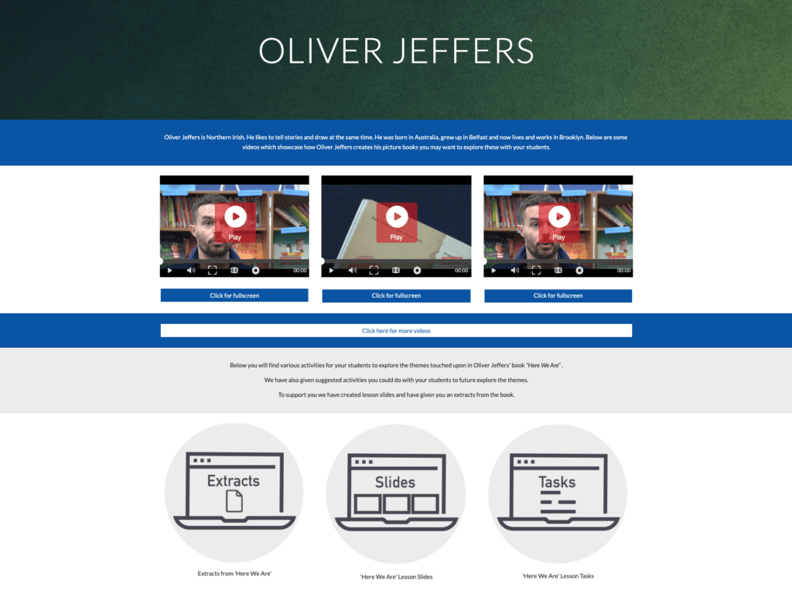 Busy Things have a wide range of resources to support World Book Day. BusyPaint and BusyPublisher have 100's of templates to choose from with easy to use features that children can use to create their own stories. They have also handpicked a series of digital template perfect for World Book Day, such as getting your students to write about their favourite story or book or why not create a story summary, book review or book cover.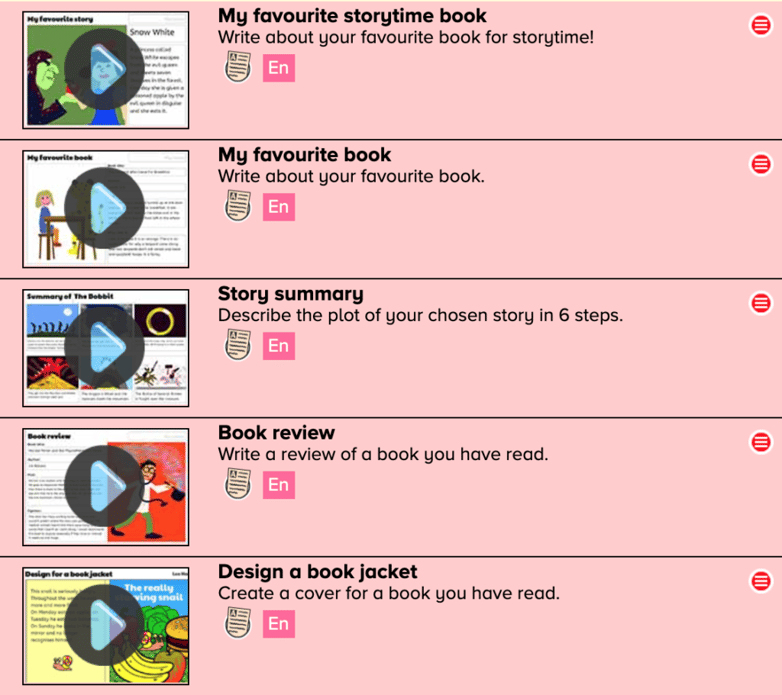 Busy Things are also developed a comprehensive series of Reading Zone Live related interactive resources that link in with the teaching material developed by LGfL and the LEO Academy Trust. The full set will be completed in upcoming weeks, but there is already a cornucopia of new materials already available including fun digital activities based on books from authors Cressida Cowell, Oliver Jeffers, Mini Grey, Michael Morpurgo and many more.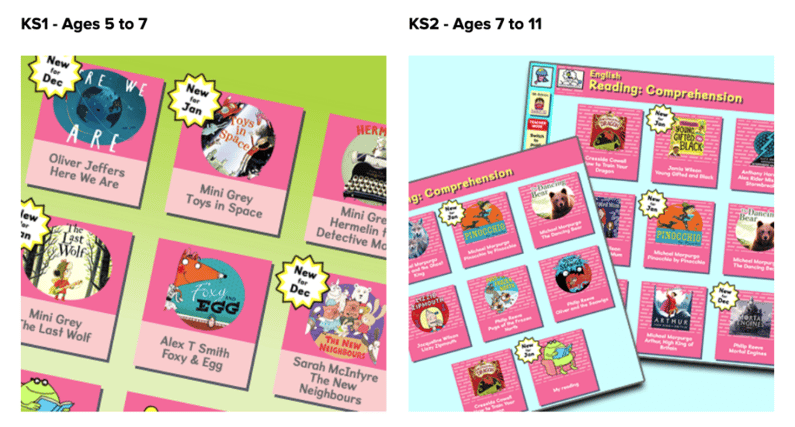 You could use the j2etool suite to complete one of the following activities:
Use j2vote to have a virtual vote on World Book Day itself as to who is your student's favourite author or illustrator is in your class or school or how about finding what World Book Day £1 book is the most popularity.
Ask your students to write a biography of their favourite author using j2e5 or get them to make an interactive author timeline, here is Roald Dahl interactive timeline I have made with interactive links.
The j2e tool Suite includes a World Book day tab that has templates that can be used on World book day this tab will go live on the 1st of March. You may also want to use these files I shared recently with a book review, design a book cover, story summary or a character profile template which can be used in jit5.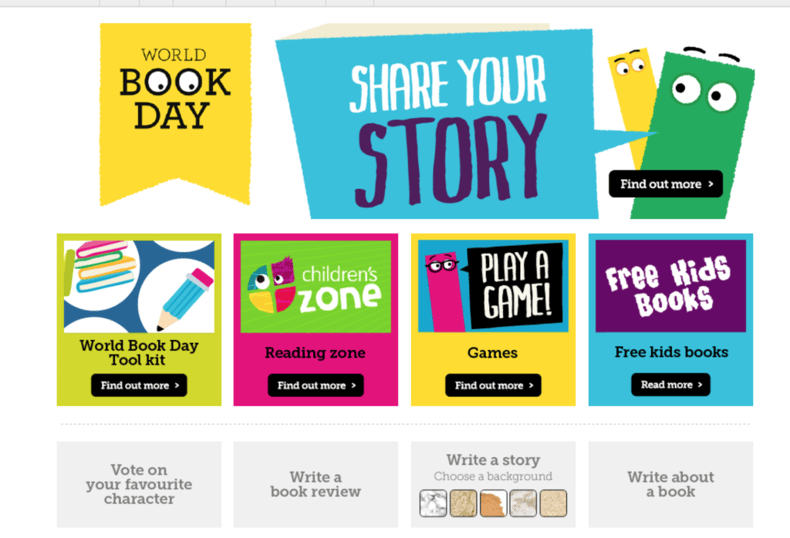 The whole story resource from LGfL aims to explore how storytelling can maximise creativity within learning activities for children. By capturing the expert advice of a professional storyteller and arranging this advice into a simple interface, it is hoped that teachers of all age groups can get inspiration on how to incorporate storytelling across the curriculum.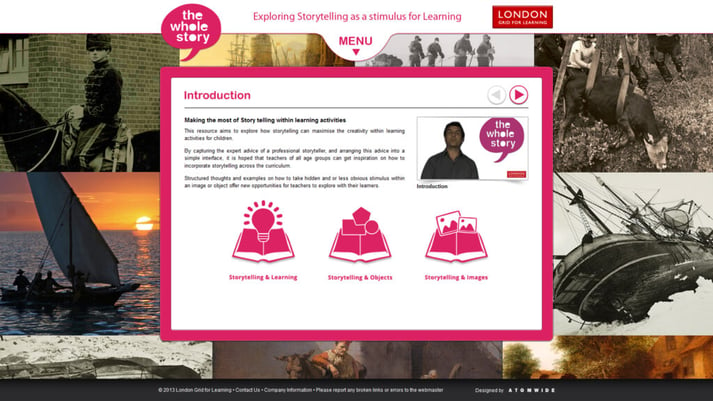 Another fantastic resource to use on World Book Day is Listening books, these popular audiobooks for KS2-KS5 pupils are fantastic for supporting SEND pupils and feature both fiction and non-fiction titles. If you are not aware of Listening Books, it is a charity providing a service for people with print impairments. Reading is essential for any child's success. All too often, the barriers faced by children with difficulty reading outweigh their desire to read and, without proper guidance, they never may never overcome them. Listening Books offers audiobooks that can be used with children and young people who struggle to read books in the usual way due to an illness, disability, learning or mental health difficulty.
There are some great titles available to support pupils from Key Stage 2 to A-Level with fantastic fiction titles including 'Face' by Benjamin Zephaniah and 'The Story of Tracy Beaker" by Jacqueline Wilson. All of these titles can be played to a group of students straight from a PC or laptop or pupils can listen individually through headphones. To find out more about the benefits of audiobooks for your students, click here.
Dominic Traynor our Education Evangelist for Adobe has a project perfect for World Book Day which can be found on the Adobe Education Exchange here.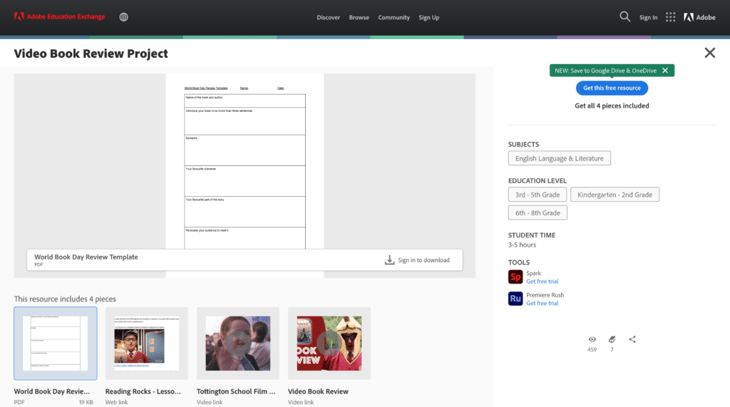 Dominic Traynor tells us "This sequence of 5 lessons can be taught at any time of year once a group of students have finished studying a book in class. Alternatively, it can be taught in the lead up to World Book Day so that they have a video book review to share with the rest of the school. It can also be condensed into a full day project for World Book Day itself. I would recommend completing the writing in the morning and then allowing students to film and edit in the afternoon. Here is a great example of good book reviews in a primary/elementary school setting. For an idea of how to share their work in a special, whole school community celebration, watch this video of how a school near Manchester in the UK celebrated their work."
Why not also use Adobe spark to design your own book cover and or retell or create alternative endings for well-known stories in Adobe Spark Video?
The Centre for Literacy in Primary Education (CLPE) has a wide range of free resources for World Book day, for tips on running a successful day, developing a Reading for Pleasure school all year round and engaging parents with books and literacy. The resources for schools contain easy and fun activities based on key themes of creating, discover, experience, explore and imagine.
BBC Teach has put together a great collection of resources for Primary and Secondary pupils, perfect for inspiring your class. Featuring awesome authors, authors live and a selection of well-known stories retold and brought to life in short animated films there is something for everyone.
With many people, noting that World Book Day had become just a chance for children to dress up the fantastic author Jo Cotterill has come up with a fantastic range of World Book Day Alternative ideas, these include Potato and Egg characters, donate a book and build a book scene in a box you can see these ideas and more here
Another way to add a touch of magic and mystery to World Book Day is to organise a 'Masked Reader" event, getting your school staff to record themselves reading while being in disguise! You could do this by filming yourself reading physically wearing a mask or you could do it digitally with a filter, there is a range of filters out there, For example, on supported Apple models, using the FaceTime app, you can become your favourite Memoji or Memoji character (on an iPhone with Face ID). you can use a built-in filter to change your appearance and add stickers, labels, and shapes. You can take screenshots/screen recording in FaceTime that includes the special camera effects you add.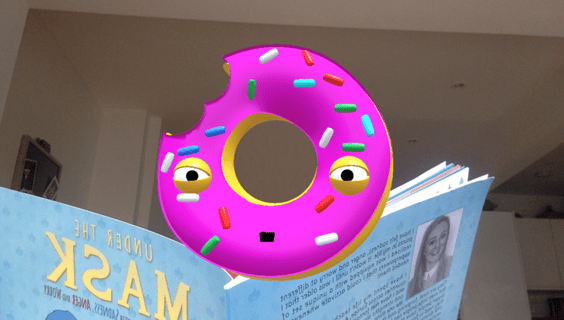 Another filter to use is Snap Camera this is a free desktop application that brings the fun of Lenses to your computer! You can choose from thousands of Lenses, once you select your lenses this acts as a virtual camera that you can select within your chosen video hosting tool, just remember once you have filmed your video to turn your filter off before you make any important video calls! Clicked here for a doc that shares a few of my favourite free digital filters.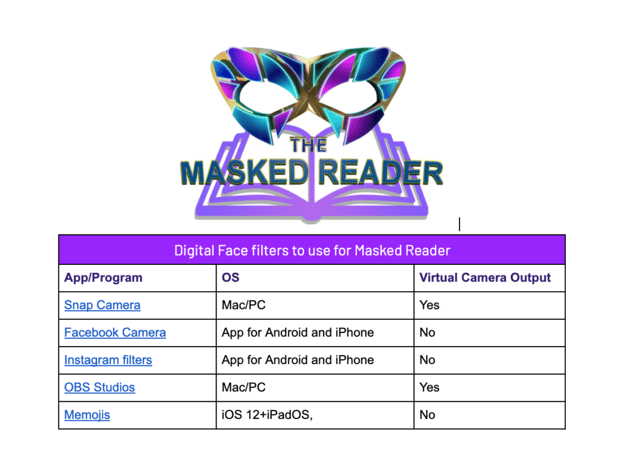 Apple Books has a wide range of Digital children's books to download and read in primary and secondary classrooms usually you may not know that there are plenty of free books available too. To find books, try opening the Top Charts section where you will see the most popular paid-for and free books and don't forget that when using iPad there is a range of accessibility features within Apple Books, including the ability to change the font size, background colour and have words read aloud when selected.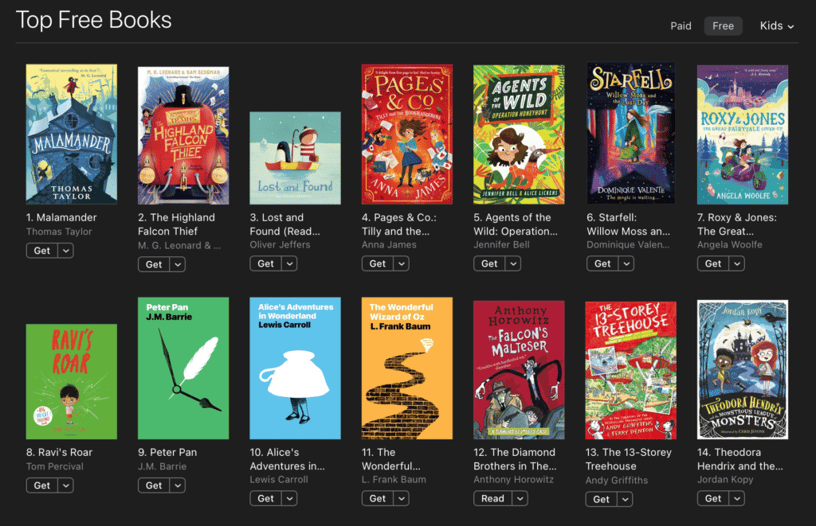 Whatever you have planned for World Book Day 2021 please do remember to share your students work via our Twitter or Facebook pages and use the event's hashtag #WorldBookDay2021 and we will help share your student's work with a greater audience.