As Teachers we have almost finished our countdown to the summer holidays but for parents the countdown hasn't even began Six weeks, 42 days or 1,008 hours, the summer holidays are coming and LGfL are here to help fill some of that time and help your students keep learning.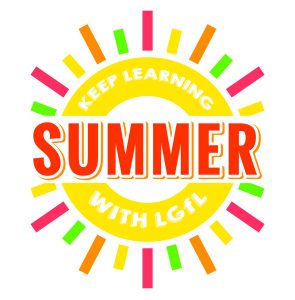 Keeping children entertained in the school holidays is not for the faint-hearted. But sometimes, simply sitting down and helping your children to make and create is more satisfying then taking them to expensive attractions – and most importantly keeps our children learning.
Your students can get access to all the great LGfL resources from the comfort of their homes by using their USO's and passwords, so why not set them some interesting and fun challenges to complete over the summer with their parents/carers.
Just share this blog post via you school website or post/share on your schools social media, to help your students join in with these exciting projects.



Create and open your own restaurant:
First take a walk down your local high-street to help your children research restaurants locally, then get your children to start thinking about what kind of restaurant they would like to open, then get them to customise their own restaurant, thinking of name, theme, menu and place mat.
Use our amazing Cook it resources to help plan out a menu with lots of yummy recipes, the recipes are designed to help improve pupil's skills, understanding and enjoyment of cooking and healthy eating.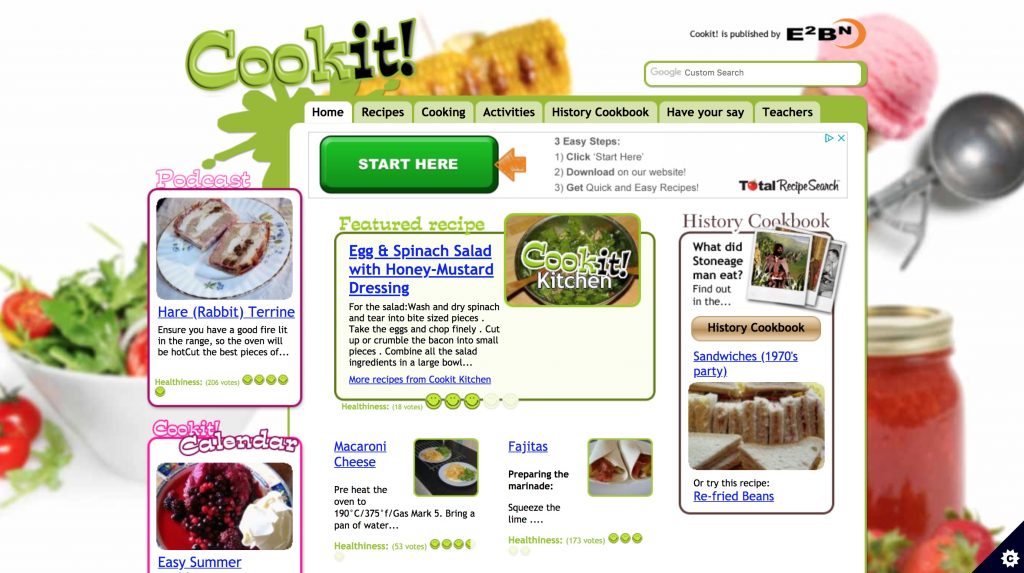 If you need more recipes or want to explore in more detail various kitchen processes, then you can find out more with our most popular resource Busy Things, just search cooking for more fun food activities.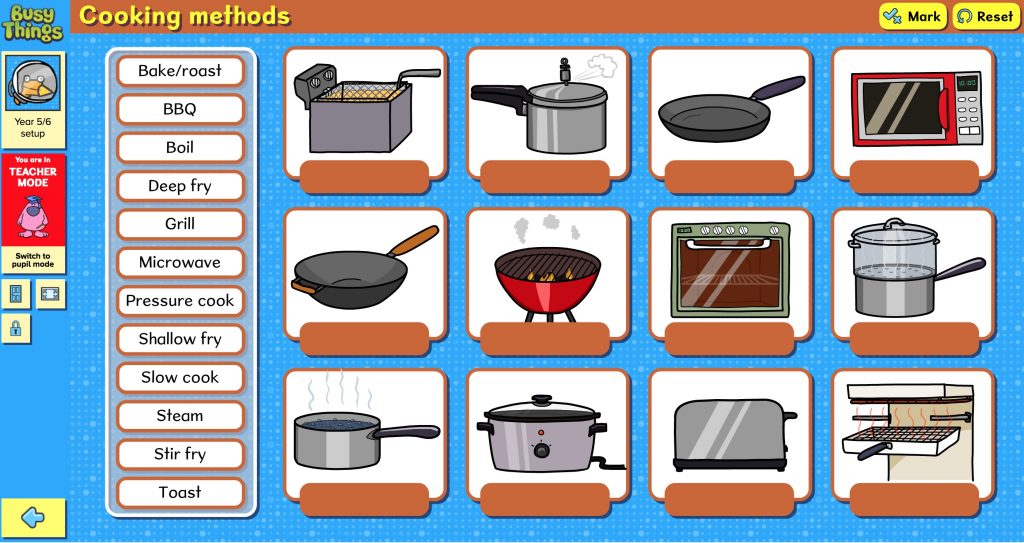 Once you have decided on the menu, get you children to design their own logo and menu using the award-winning IT tools within just2easy toolkit, jit is perfect for younger children to develop basic IT skills and for older children let them explore graphic design deeper with the j2e5 tool.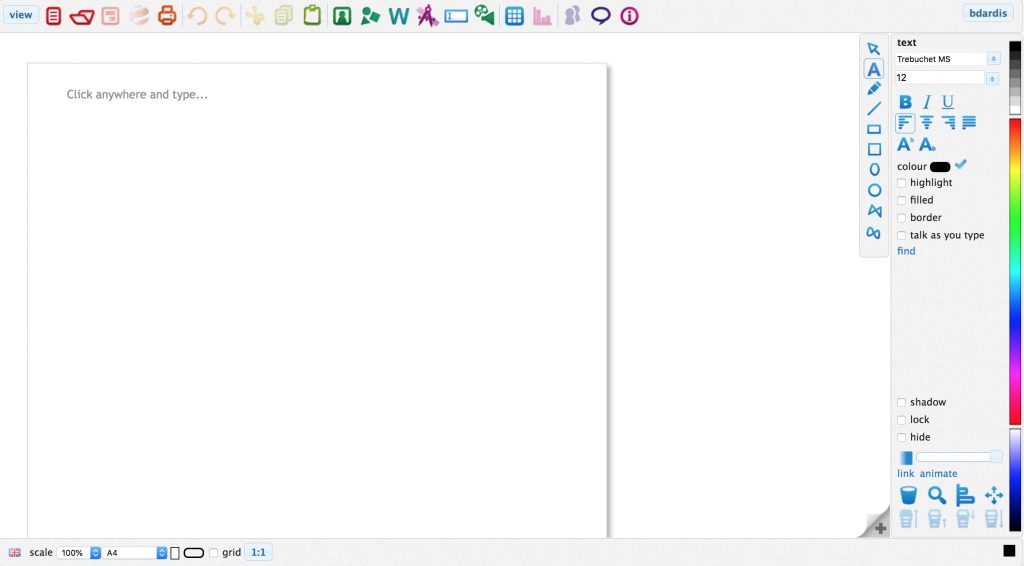 Remember there is so much mathematics to think about when opening a restaurant, from up scaling recipes to putting out the right amount of knives and forks or weighing out the correct amount of ingredients, for older children why not get them to use the Maths in the Real World nutrition unit to help analysis the nutritional value of the menu and make sure the menu is well-balanced and healthy.



Make your own family newspaper:
First why not explore our LGfL News Archive, this archive is an online collection of the Guardian and Observer newspaper, with every page of every edition of both papers from 1791! The newspapers are an amazing historical record of all the events over the past two centuries, why not look at events that have happened on the same date as you are creating your newspaper for, or together explore the features of a news story and how it has changed over the years, features to look at include headlines, by-lines and use of images to enrich and enhance stories.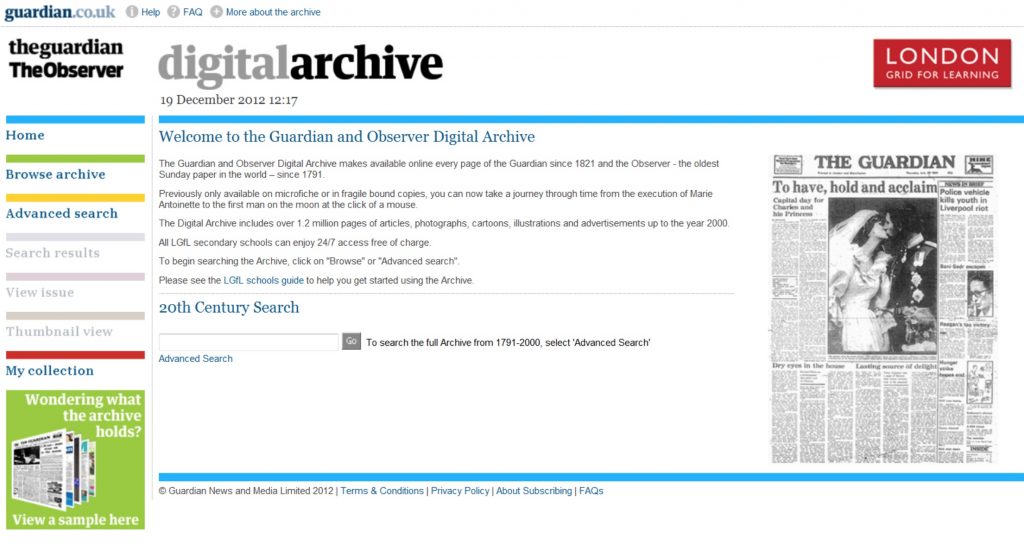 Once you know the features, get thinking about what news is happening around your home, it could be anything what the cats have been up to, a local event or just write a report on the local weather.
You can use Busy Things Publisher within Busy things to combine text and images to create simple news articles or use j2e Office writer to create a digital newspaper combining pictures and text.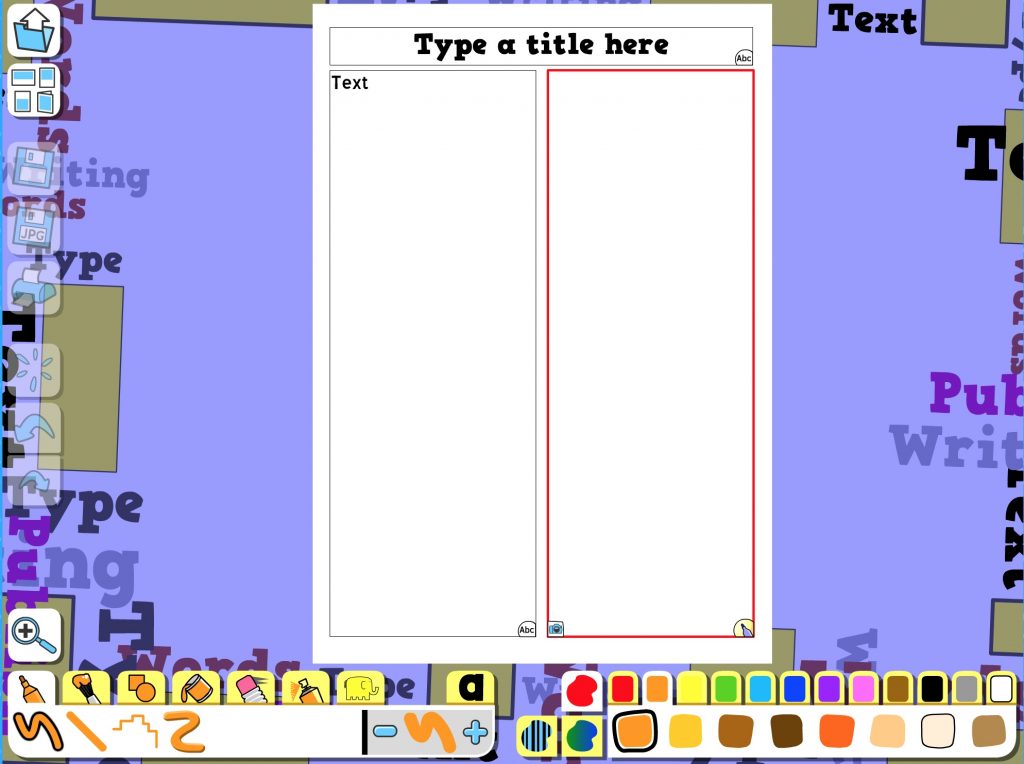 Make your own action movie:
There is nothing better than watching a great summer blockbuster, well apart from making one! LGfL has a range of tools to support planning and making movies.
Start by watching an appropriate movie and then think about breaking down the important aspects of the story, most stories have five components. These five components are: the characters, the setting, the plot, the conflict, and the resolution. These essential elements keep the story running smoothly and allow the action to develop in a logical way that the reader can follow. The characters are the people that the story is about.
Once you have explored the aspects then get cracking on making your action packed story by creating your story board perhaps using Super hero comic book maker or use Busy Things simple short story maker, you could also just use a pencil and some paper.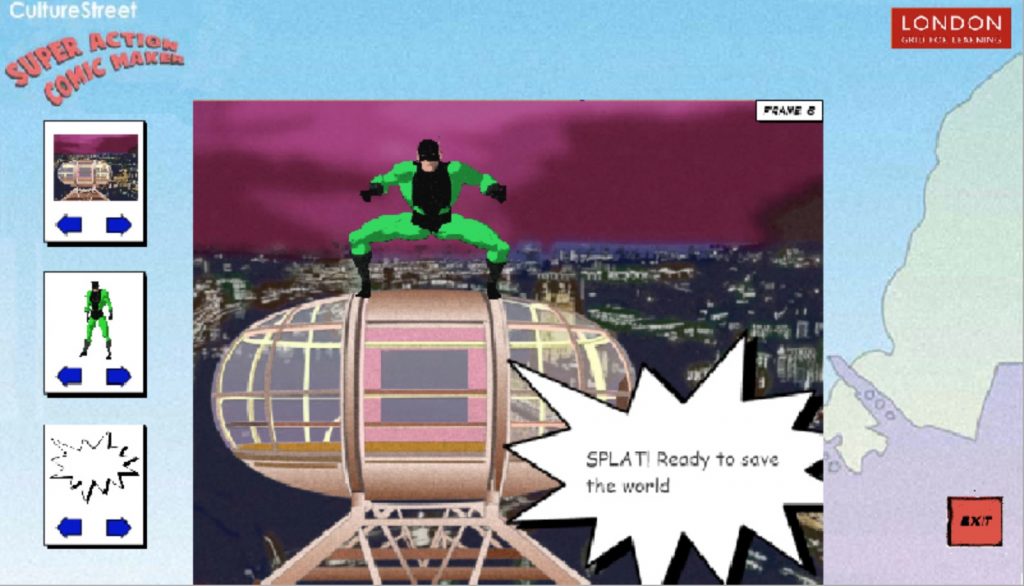 Once your story is planned , depending on your children's age either use the story board you made (if the child is younger) or use the storyboard as a template to a script, once done you can use j2e jit Animate to make an animation or use j2e Spotlight to create a stop motion masterpiece, and then to finish your film, add some sound effects from BBC Sound Effects a large database of audio sound effects which can you use for videos and presentations and to make it a perfect movie experience 'score' your movie using Audio Network a music database of over 50.000 individual audio files.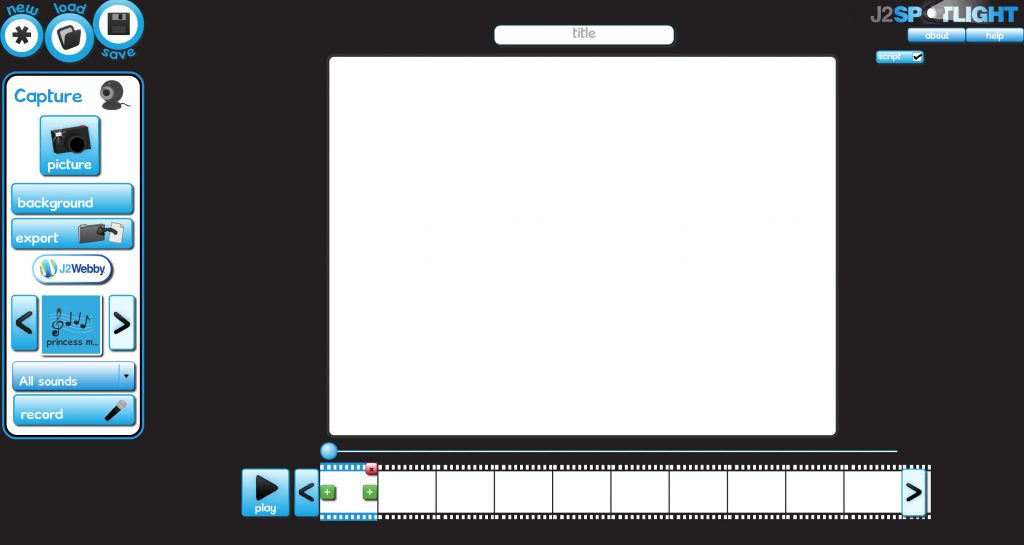 Go and Explore London
London offers a range of fun exciting activities every day so why not use LGfL resources to help support and guide you around the many unique locations around London.
The Big Day Out offers fun activities focusing on Numeracy, Literacy, Geography, Science and History, why not use The Big Day Out Attractions database activity to study the various London attractions and then visit them and compare data or even make your database used j2e Database. You could use the The Big Day Out London Transport activity to support a trip to the London Transport museum or just plan a trip around your local area using some of the modern modes of transport.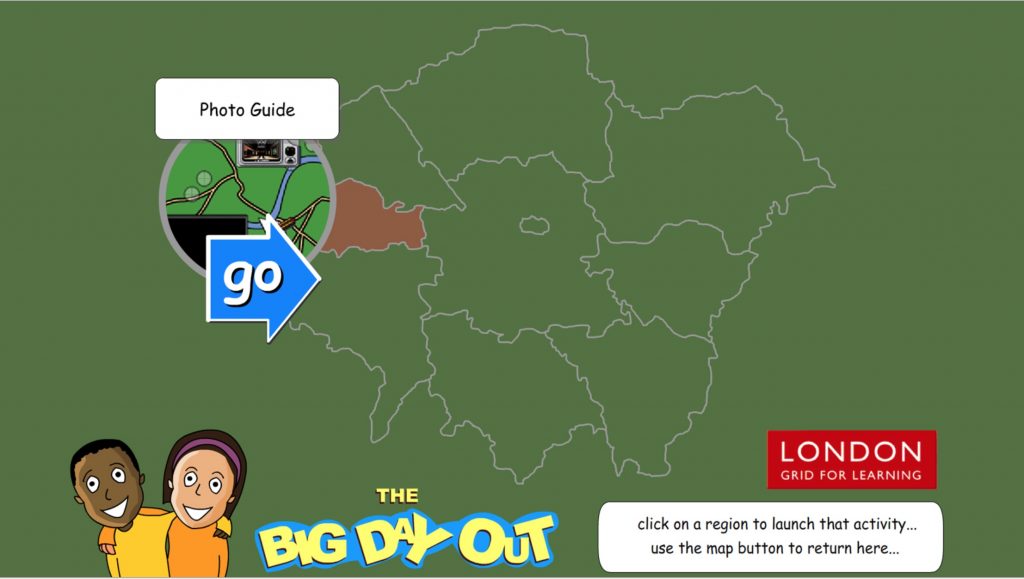 Explore historic London through the ages, from Roman beginnings, to Tudors we have a range of resources that allow you to view local locations via Google maps. Why not search your local area for areas of interest and then plan a trip to some of the locations.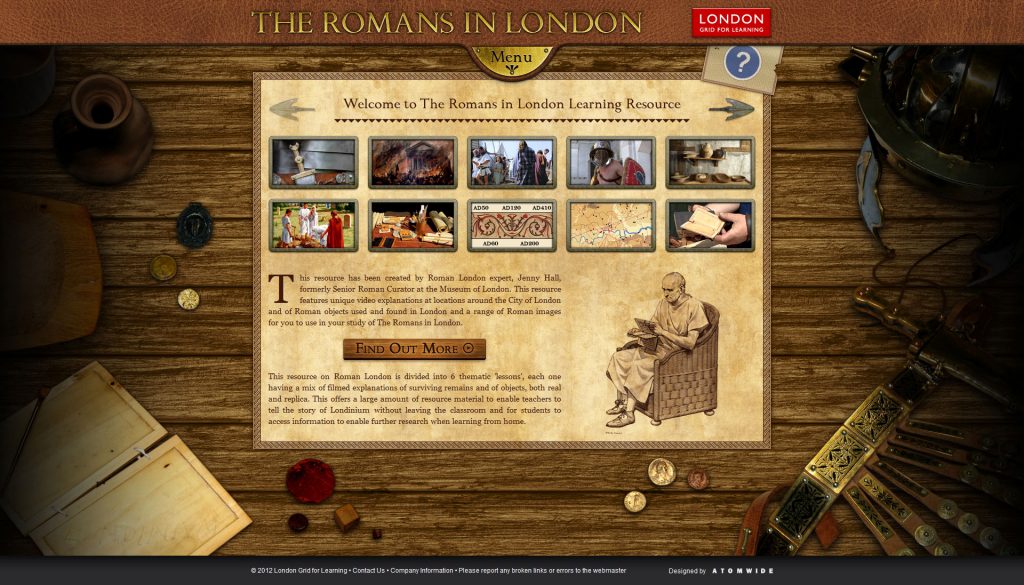 Or why not explore our unique resource The Royal Mews about the daily work of the Royal Mews at Buckingham palace featuring video explanations of centuries-old techniques and historic documents, and then plan a trip to Buckingham Palace or, you can also use Image Bank to prepare yourself for a visit to the Queens Gallery at Buckingham Palace, for information about the latest exhibition you can read our blog post about the Royal Collection Trust.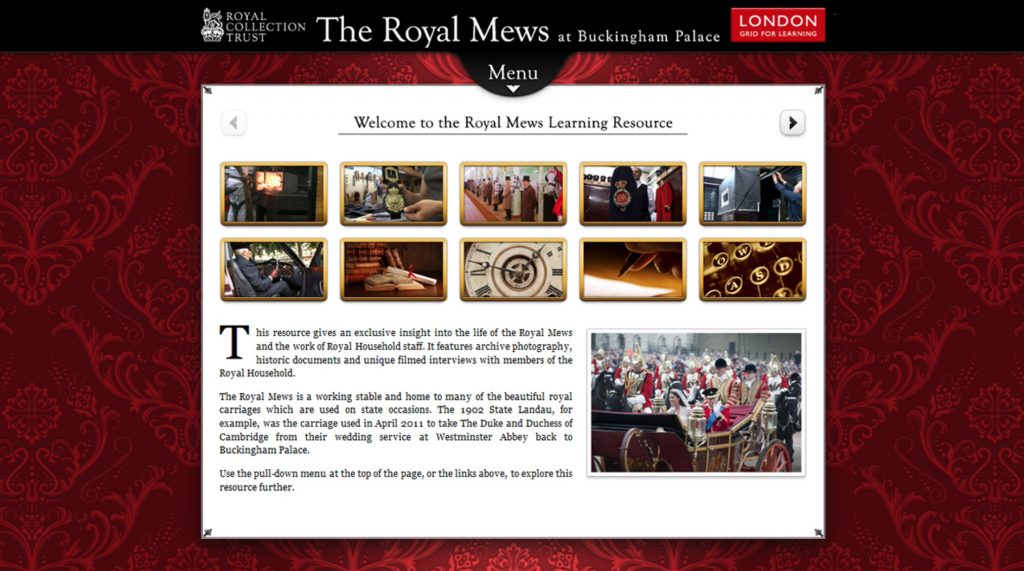 Join the j2blast Maths Summer Challenge
Every school is welcome to take part – all LGfL schools already have the Just2easy Tool Suite in your school. You can Click here to get the parent information pack.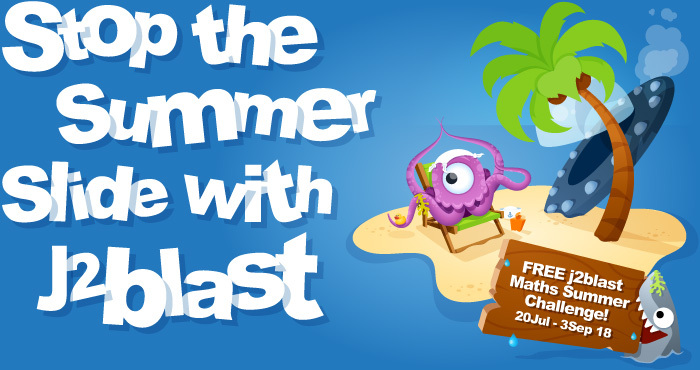 Every student who plays at least 10 games on j2blast Go Live! will be entered into a prize draw for one of several £20 Argos vouchers. Every school will be entered for a prize of £200 to be spent on any resources they want. The j2blast Maths Summer Challenge begins on July 20th and ends on 3rd September.
As mentioned in one of our previous blog posts The research is clear: Summer learning loss is a significant problem for all children, but especially for children with low income backgrounds, and plays a surprisingly large role in creating the achievement gap. Low-income kids can find summer hard when they don't have access to the same enriching activities as their higher-income peers, such as vacations, visits to museums and libraries, or even just time spent with family discussing academic concepts or everyday events., so why not use LGfL resources to help your students and parents over the summer holidays.
If your students don't have access to their USO's this simple video below will show you how you nominated contact can print out the USO's and passwords for each student, and do please remind students about the importance of keeping their passwords private.
[video width="640" height="386" m4v="http://curriculumblog.lgfl.net/wp-content/uploads/2018/07/uso-1.m4v"][/video]
Please do let use know what you think of our summer projects in the comments section below or on our Social media channels on Facebook or Twitter.