This year, Dyslexia Awareness Week runs from Monday 1st October to Sunday 7th October 2018, with World Dyslexia Awareness Day taking place on Thursday 4th October 2018. This year's theme is 21st Century Dyslexia, focussing on technology that can assist people at school, in the workplace and at home.

Because of this, I would like to draw your attention to all the resources to support learners and staff with dyslexia on LGfL, but also to share my own personal experience of dyslexia as a teacher and as a learner. Here is my story:
"I remember feeling relieved to be diagnosed with dyslexia when I was 19 years old and at university. It had taken a long time to come to grips with it and finally be tested.
My school years were the worst time for me. School report after school report said the same thing over and over; I was "A slow starter" and apparently showed a "Lack of effort."
Primary school was a battle every day for me as I attempted to remember things and to catch up with people around me. Simple things like remembering the order of the alphabet and months of the year escaped me. Having to write the long date on a piece of work could take a whole lesson. With little support or understanding, my school life was a blur of disappointment.
Thankfully for me, I was lucky enough to have an amazing Art teacher who could see my artistic talent. This teacher was able to see that I could organise objects on the page and show a focus that many staff didn't think I was capable of.
Fast forward to my twenties and I decided to become a teacher, not for the love of my past school years, but instead because of how much I disliked it! My decision was based on my own personal experience that information needed to be presented using a range of media and techniques, and teaching staff needed to offer support for all types of learners. Without the (then new) technology of Interactive White Boards, I don't think I would have had the courage to even think about presenting.
If I weren't dyslexic, I wouldn't have been able to be such a creative person, nor would I have become a teacher, nor do I think I would have become adept at using technology to help others."
This year's theme of 21st Century Dyslexia is a very personal theme for me as I have used various types of technology over the past 15 years to help me and my pupils to succeed in learning, regardless of need. This might be as simple as having autocorrect, using one of the many iPad accessibility features, tools such as WordQSpeakQ, or simply using Google Maps to help me not get lost!"
I am just one of the staff members at LGfL with a personal and professional interest in dyslexia; as a team, we are fully committed to supporting all pupils, not just those with literacy difficulties.
We have many resources which support accessibility for all, but one which is ideal for students with dyslexia is WordQSpeakQ. This is easy to use and powerful literacy tool helps young people who can type but may have trouble with writing, grammar and spelling. It includes Word Prediction, Speech Recognition and Spoken Feedback, and can be installed on staff, pupil or school computers for online or offline use.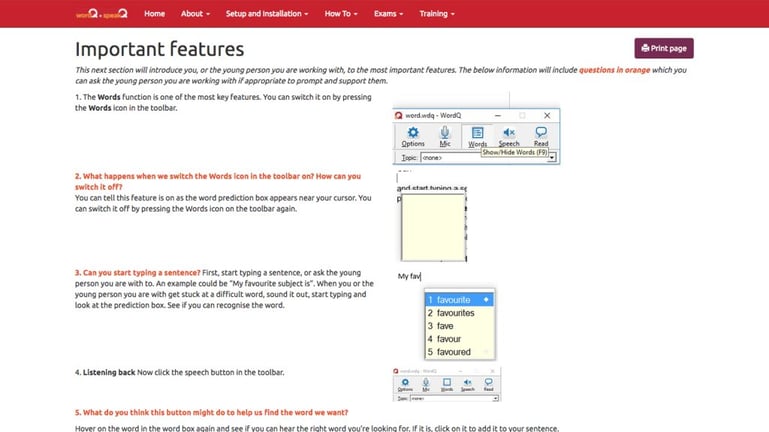 Find out more at wordqspeakq.lgfl.net or book our FREE 'Getting Started with WordQSpeakQ' session at training.lgfl.net for a chance to use this assistive technology to help learners write to their full potential on 13th November.
One way to support Dyslexia Awareness Week is to organise a No Pens Day. For many students with dyslexia, writing is a highly complex and sometimes frustrating activity. While they may have incredibly creative ideas, they often struggle to get their ideas onto paper in a formalised written manner. This can lead to students becoming reluctant writers. As teachers, we often assess knowledge and skills by looking at the final written piece, but for a dyslexic student, this will often not showcase their capabilities or knowledge.
The purpose of No Pens Day is to enable all children and adults to engage in activities that do not require writing; instead exploring other ways of showing knowledge and learning. Download information and sponsorship forms here.

LGfL offers a range of resources that can support creating stories without the use of a pen: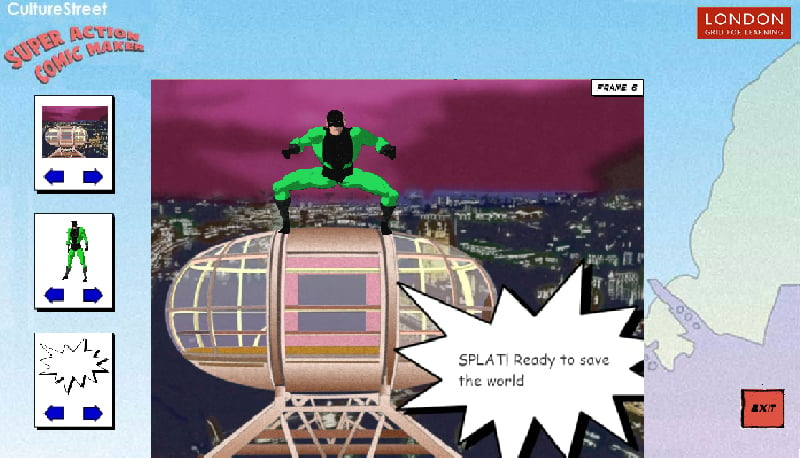 Super Action Comic Book Maker: Use this resource to create cool comic books with customisable backgrounds and superhero sprites, and use speech bubbles and sound effects to create a narrative.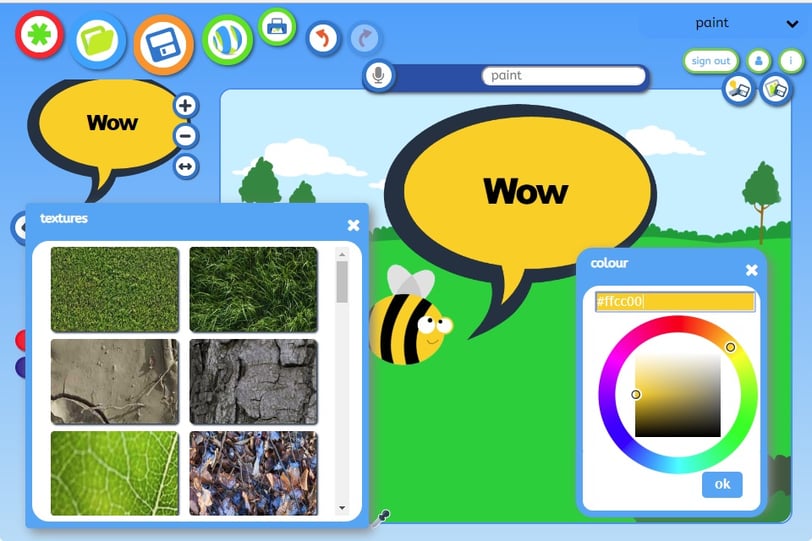 Junior Infant Tools within the j2e Toolkit: is a range of online IT tools for children to create, text, graphics, animations, sounds and videos that can be combined on a single web page. With the additional of an inbuilt or external microphone, children can add their own voices to the work, giving power to the marks they have made.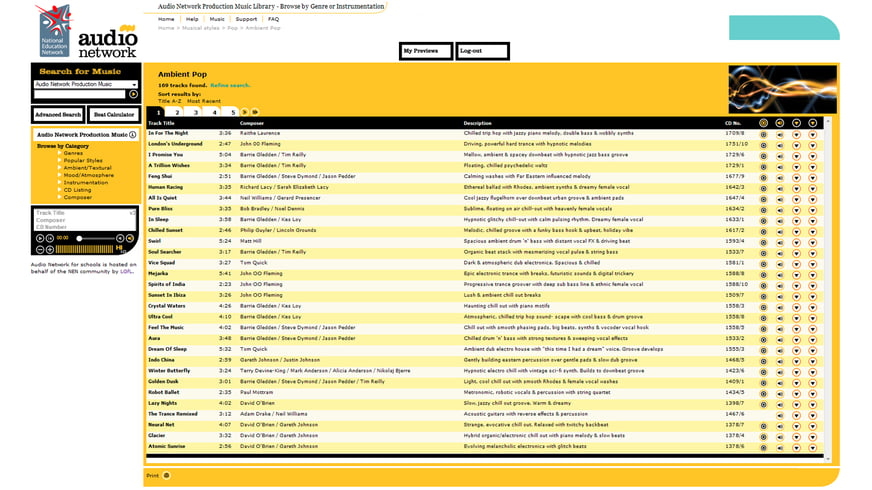 Audio Network and BBC Sound Effects: Ask children to create a spoken-word poem or story and use it to enhance a spoken word story telling session, allowing children to add music and sound effects.
It is vitally important to show children that being Dyslexic doesn't mean you can't write or become an author. Why not use some of the clips from interviews with dyslexic authors such as Henry Winker or Sally Gardner within Reading Zone Live to inspire your children.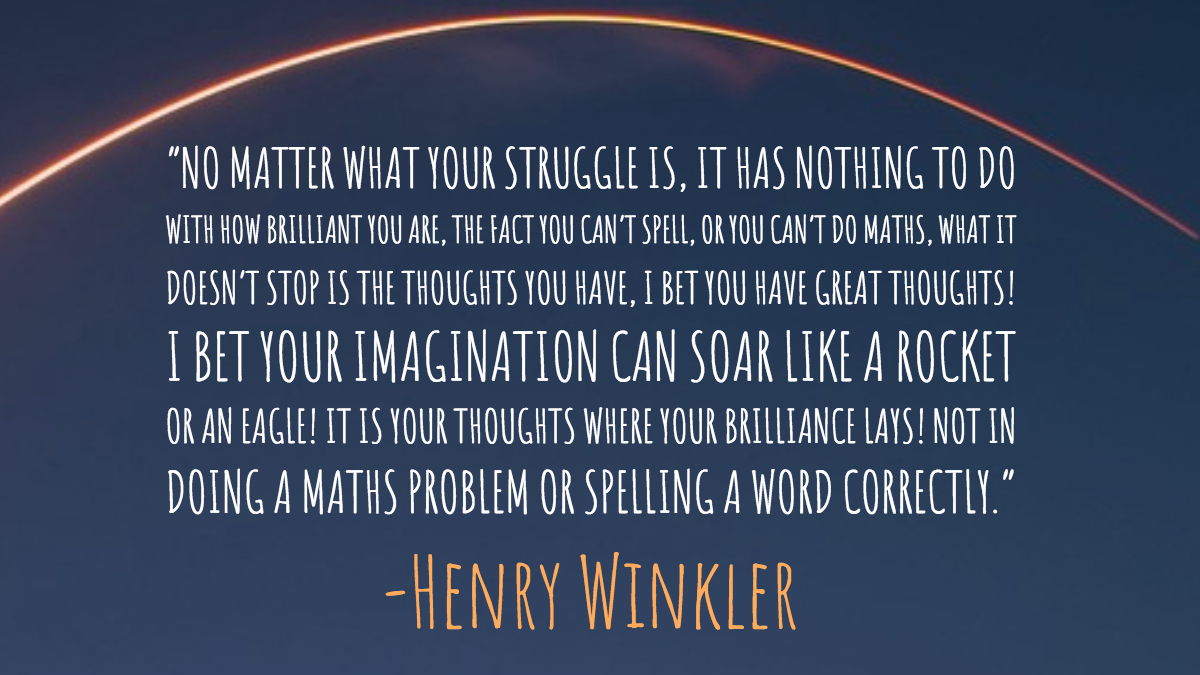 To find out how else LGfL can support your learners, visit our Inclusion Resource Centre or dedicated SpLD support page, or contact our wonderful SEND specialist Jo Dilworth.
You can download a Dyslexia Awareness Week school pack here – it's fill of inspirational stories, posters, videos and useful guides on how to talk about dyslexia.
There are also competitions that students with dyslexia can enter, by creating art, prose or videos that shows their journey with dyslexia. BDA and Nessy are offering a free eBook "Dyslexia explained" covering: Understanding Dyslexia, Types of Dyslexia, What People with Dyslexia are good at, Dyslexia difficulties, Helpful Strategies and What works best for dyslexia all without the need for too many words. LGfL users can also get 15% off NESSY products. Go to Recommended Links in the SEND section for details.
Why not tell us what you are doing for Dyslexia Awareness Week? Drop us a line via Twitter or Facebook; and remember, if you like this post, please do share it!