October is upon us which means it is time again for The Big Draw Festival, the festival is for anyone who loves to draw, as well as those who think they can't! It's an opportunity to join a global community in celebration of the universal language of drawing. This years theme is Play! – For all, the Big Draw Festival 2018 is about letting loose, embracing happy accidents, discovery and having fun!

Every year, during the Big Draw festival, thousands of drawing activities connect people of all ages – artists, scientists, designers, illustrators, inventors with schools, galleries, museums, libraries, heritage sites, village halls, refugee organisations and outdoor spaces.
Since 2000, the annual, international celebration of drawing, brings people together under the banner 'drawing is a universal language'. The festival regularly takes place in over 25 countries, involves over 1000 events and has encouraged over 4 million people back to the drawing board.
LGfL have a range of resources that can help support art in the classroom, from digital tools to helpful tutorials we have you covered!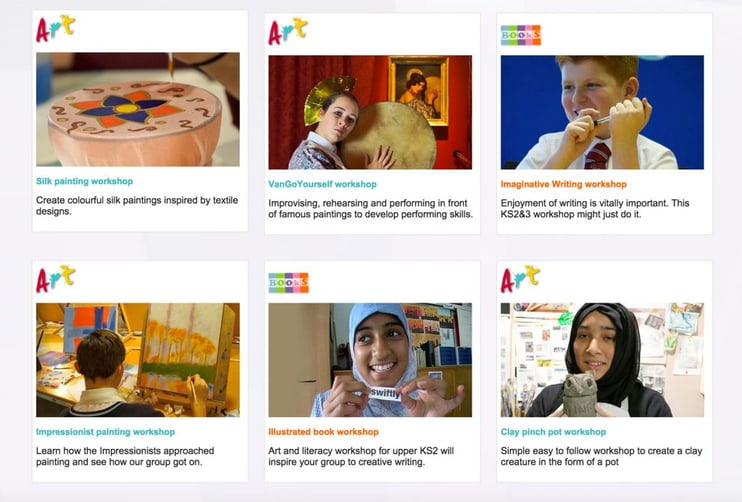 Culture Street is a one-stop destination to introduce young people to contemporary artists, writers, curators and performers and their amazing work. The resource is jam packed with interactive activities to inspire. There's everything from making a clay coil pot to understanding what the Turner prize is all about.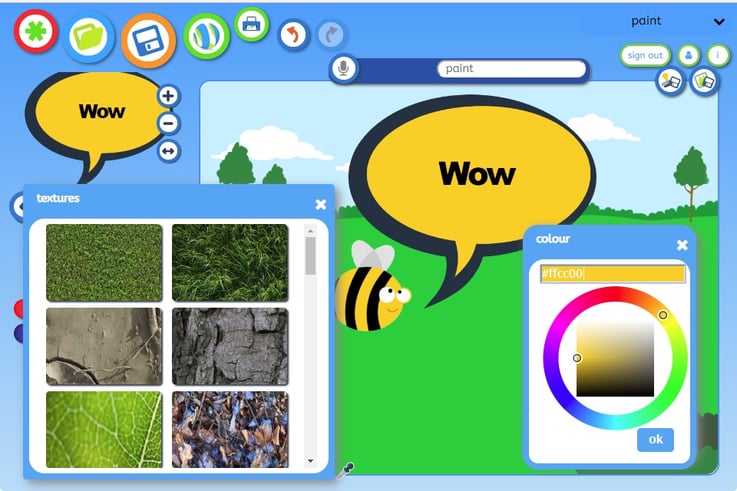 A great way to introduce animation to younger children is found in the J2E infant toolkit. Your students can create simple animations using frame by frame illustrations that join together to make animations and you even add a soundtrack or narration using a microphone.
Speech bubbles and text can now be added to painting or animations, vastly improving the learning possibilities, enabling story boards to be created across a range of curriculum subjects. A new stamp feature takes the creativity on to new levels, you now have the ability to create your own digital stamps which can be saved in a My Stamps area and be used across the JIT platfrom.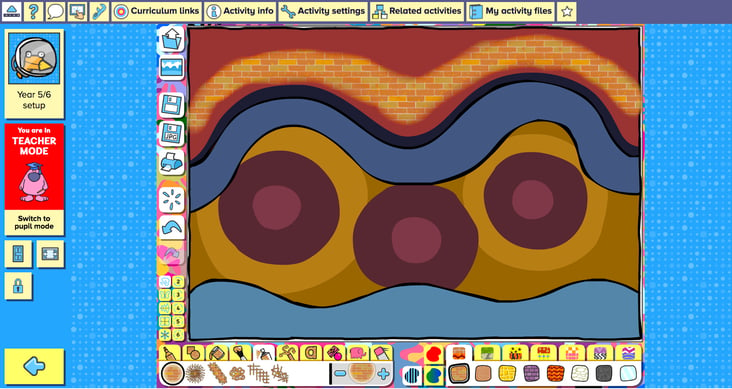 Busy Things offers a range of activities to suit any age, it encourages young children to create art and music through experimentation. Choose from a large array of unusual tools and allow a picture or sound composition to evolve in front of you. No experience is necessary - just click or touch and watch or hear what happens! There are also ready-made templates and clipart to help you design a monster, superhero, a fashion item and much else! Older children can use Busy Paint to create artwork on a chosen topic. Busy Paint is an easy-to-use art tool offering drawing tools, brushes, shapes, stamps, clipart, symmetry options and more.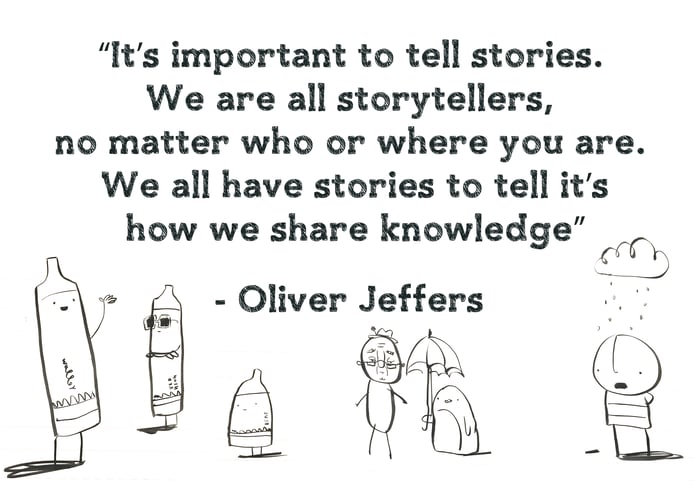 Linking drawing with story telling is another way to inspire students, you can find multiple interviews with illustrators such as Tony Ross, Chris Riddel and Oliver Jeffers in Reading zone live.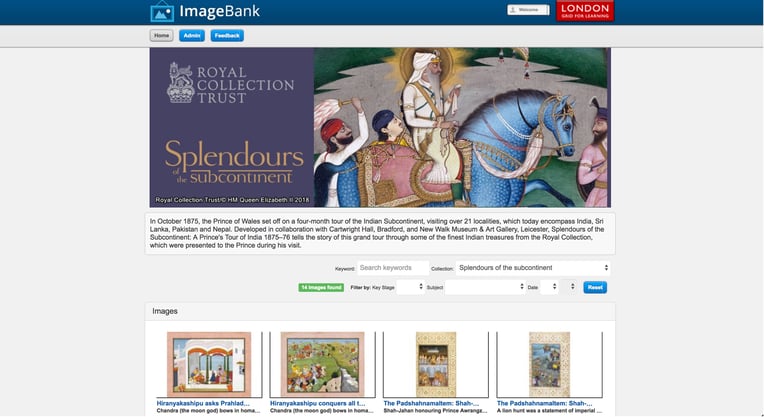 LGfL Image Bank is a growing collection, with unique access to collections from The Royal Collection and The British Library, It's purpose is to provide a free repository of high quality materials copyright cleared for use in teaching and learning*.
All of the resources in the Image Bank are archived at the highest quality available so they can be used on whiteboards, printed materials, animations and for any other educational application. All of the resources are copyright cleared so they can be downloaded, edited and re-purposed for educational use, both within the classroom and at home*.
This may prove to be useful in a classroom setting if you are fortunate enough to have a high resolution, large scale printer.
Because the High resolution scans have so much fine detail – you can zoom in on a part of the picture without losing image quality.
This is very useful if you want to print out just a part of the image or focus attention on one aspect of the picture. What separate stories can these smaller sections of a picture tell the viewer?
You could if you have access to Apple Keynote use the 'magic move' transition or if you have Office 365 use the Powerpoint transition 'Morph' to zoom in and out of the chosen image, and save this as video (the video does not have sound)
[video width="960" height="720" m4v="https://curriculumblog.lgfl.net/wp-content/uploads/2018/06/Look-closely.m4v"][/video]
If you are looking at images to help inspire teaching and learning, than you may find LGfL Gallery of use.
LGfL Gallery is a growing collection, at present containing over 60,000 images, Audio and Video resources covering a wide range of topics relevant to the curriculum. All the resources are copyright cleared so they can be downloaded, edited and purposed for educational use, both within the classroom and at home and offer a range of images to start your drawing journey off.
If you need to brush up on your art skills or terminology then you can with Art Skills for Teachers. This resource offers simple explanations of a range of art techniques in action. The resource is full of unusual and easily accessible techniques to make art a truly inclusive activity for all members of your school community.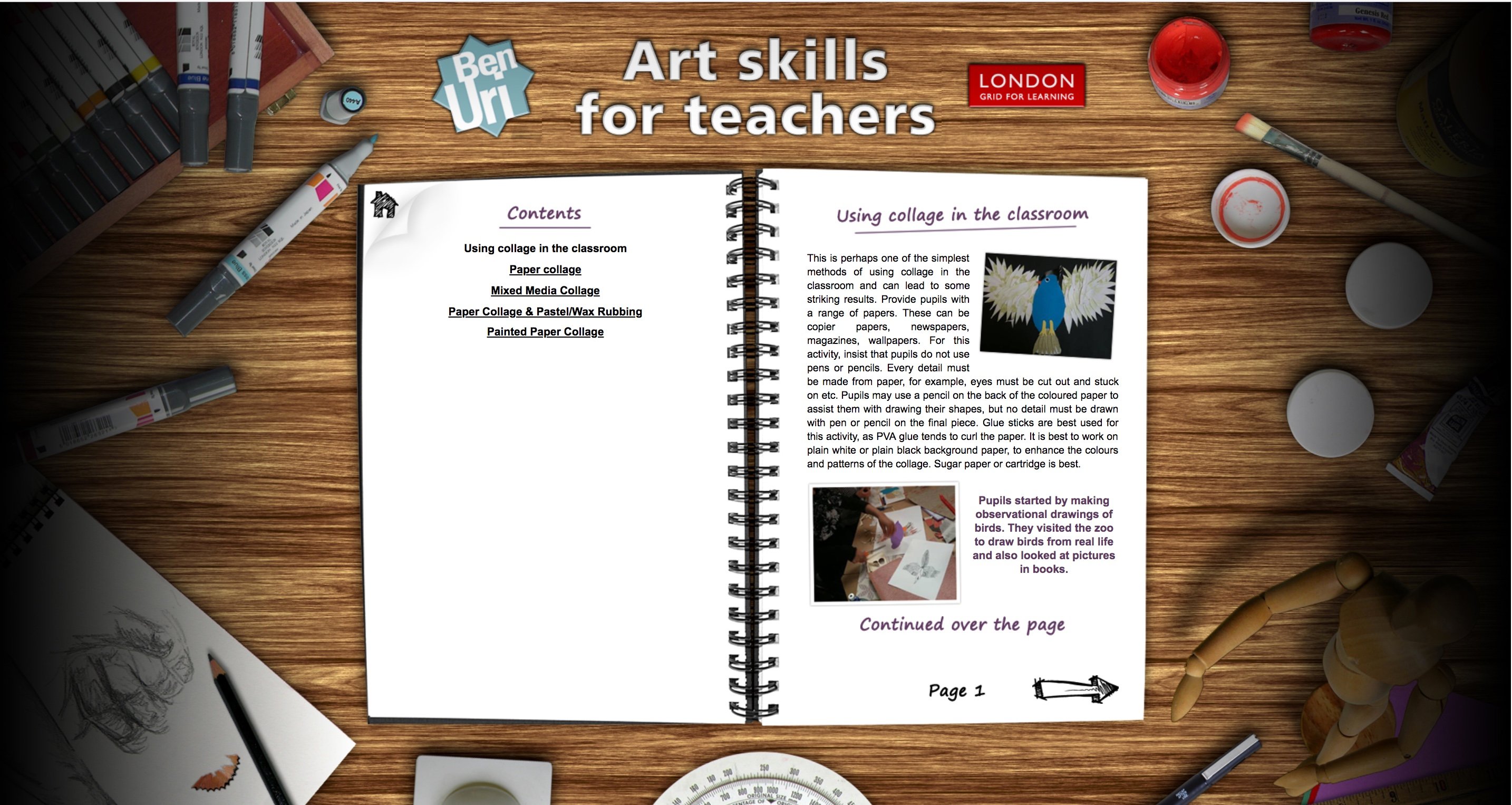 What will you be doing for the Big Draw? Please share your work with us via our Twitter and Facebook page.