Many thanks to all who attended the conference last week, it was a great day with lots of inspiring keynotes and workshop sessions.
NEW
Launched at the conference were a range of updates and new resources for LGfL customers. j2whiteboard is the latest addition to the j2e tool suite included with your LGfL subscription.

This cloud software for your whiteboard works with existing files such as word or pdf, includes whiteboard specific tools such as the screen shade and works on any device(s) and displays simultaneously on the whiteboard. The short video below gives you an overview of this fantastic new addition for teachers.
EYFS Spotlight is a way of highlighting the many varied resources that LGfL offers to help your Early Years Foundation Stage setting by providing topic maps and planning. This resource aims to filter the extensive collection of LGfL content into popular EYFS themes / topics. The resource is ideal for use in primary schools and early years settings.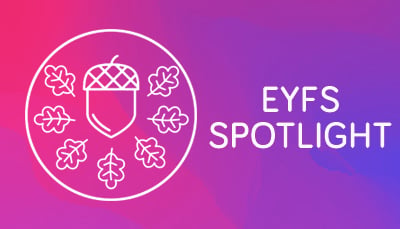 Within each category you'll find a variety of links to LGfL resources and suggested teaching ideas on how to use them within your Early Years setting. As some settings may have variations in naming of topics, please see the topic descriptions to help you search for the related content.
The Computing Resource Centre is a showcase of all the computing resources that LGfL have to offer, alongside other (free) outside resources that can support the computing curriculum.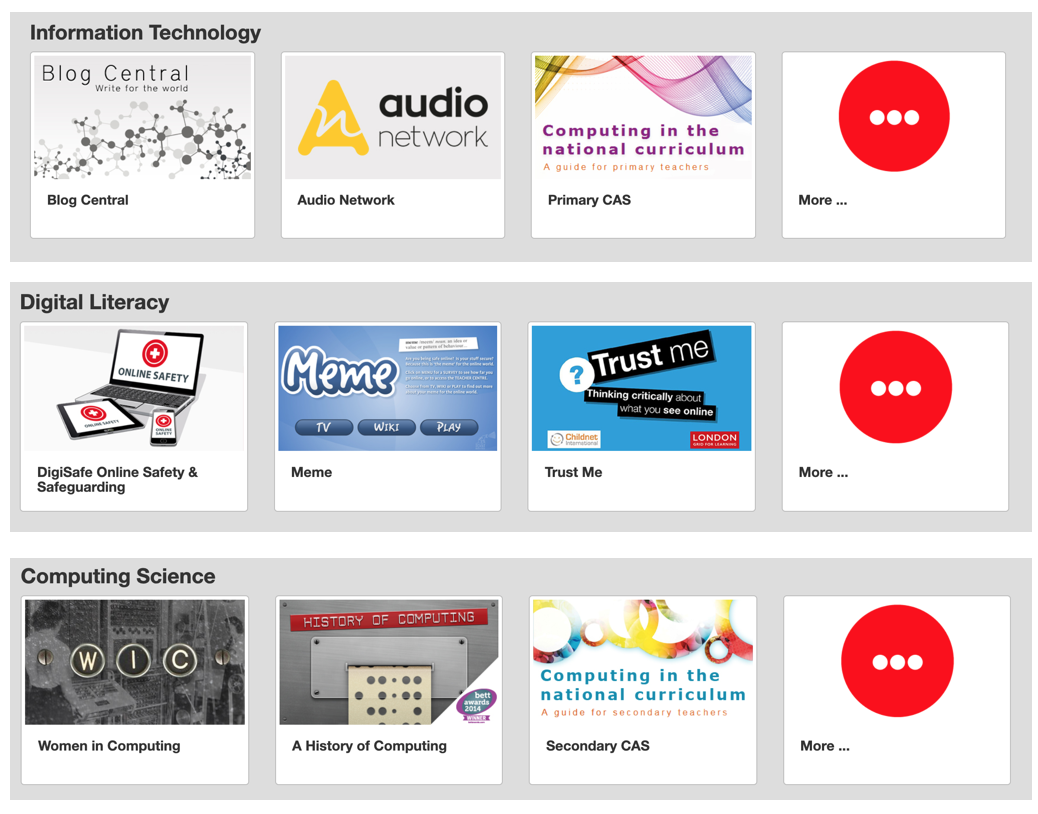 These have been grouped into the following categories:
Information Technology
Digital Literacy
Computing Science
External resources
Research

Learning through Movement is our latest resource as part of our IncludED portfolio. Movement is fundamental to learning. Without movement, young people will fail to develop a whole range of skills, and find it much more difficult to learn and concentrate, especially if they have additional needs. Understanding the role that movement plays in learning and how to support learners who have additional needs is vital in being able to create the best conditions needed for learning to take place.
Learning through movement has been produced by LGfL in partnership with a Senior Paediatric OT and other expert advisors. The aim of the resource is to provide an overview and starting point for classroom practitioners. The resource has been structured into the modules below and staff can dip in and out or they can view sequentially depending on the user's preference.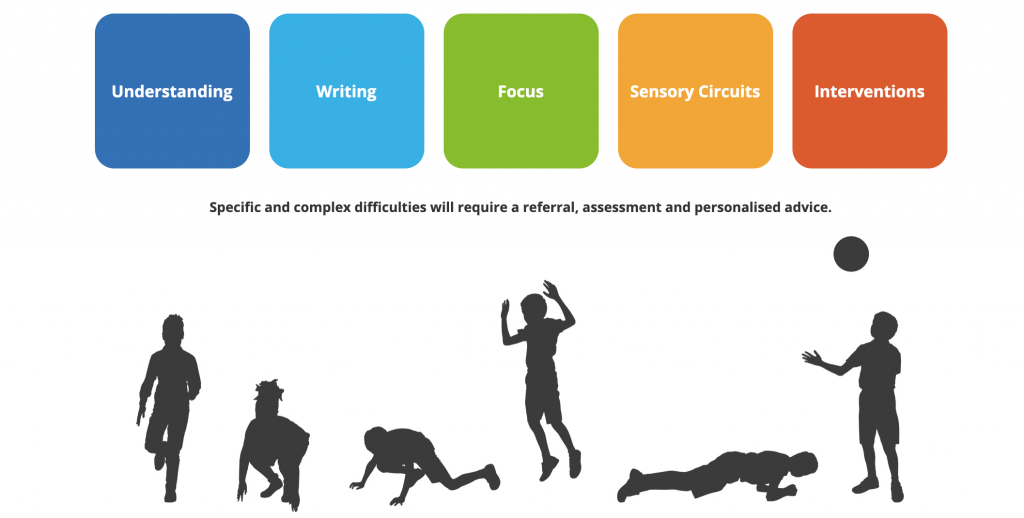 The LGfL IncludED team is dedicated to helping you support learners who have additional educational needs; they are currently conducting a survey, by completing this survey you will help them understand what is working well for you and where they can make improvements to the current service.
Coming Soon
Maths in the Real World Update (Arriving May 2019)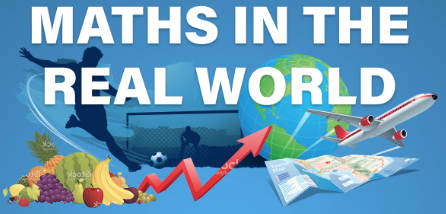 Featuring new maths content for KS2, 3 and 4 including a new curriculum mapping tool Maths in the Real World includes an iPhone Challenge and Stock Market Challenge bringing engaging real-world maths scenarios to support the numeracy curriculum, alongside examples of how cloud platforms can enhance the resources further. Find out more www.mitrwinfo.lgfl.net
Steam School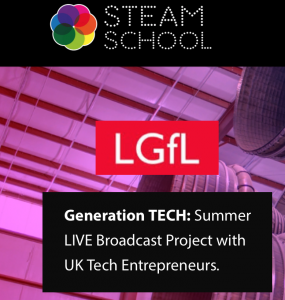 We are looking forward to a summer pilot project with Steam School; connecting schools with science and tech innovators via weekly live broadcasts and accompanying mini challenges. By showcasing the stories of young innovators, discussing tech trends and scientific breakthroughs, Steam School inspires students to develop a new awareness about how rapid technological change is transforming the world in which we live. We hope through this collaboration to connect many students across the globe with STEAM innovators and to inspire them to create positive global change with science and technology.
LGfL and Steam School will be collaborating on a series of live broadcasts with leading tech entrepreneurs, giving LGfL members a unique behind the scenes insight into exciting industries like video gaming and why young people should develop their digital making and entrepreneurial skills whilst at school, preparing them for a very digital future.
Participating schools will be eligible to enter our Generation Tech challenge and win £250 for your school's STEM budget. The broadcasts are scheduled to take place in June 2019. You can register your interest here.
ESRI- ARC GiS
Regardless of subject and age range, most teachers need to incorporate a sense of place relating to location in their everyday teaching. LGfL is working in partnership with ESRI to bring the ARC Geographical Information System to all LGfL schools to provide a comprehensive mapping tool and locational analysis. In the autumn a new LGfL portal will feature the following:
USO log in sync to the ARC GiS system
Support for fieldwork through the Survey 1-2-3 tool.
Curriculum linked datasets to overlay on the Arc GiS system
Comprehensive video support for how to maximise the platform across the curriculum and age ranges
Also in development with ESRI and the Museum of London Archaeological Archive is a location based app that will allow LGfL schools to understand the history of the exact location they are in at any point in time.For further details about this new partnership contact content support@lgfl.net
Trilobites to Tyrannosaurs: Fossils, Dinosaurs and Evolution (Arriving Autumn 2019)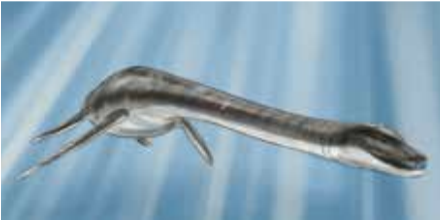 Targeting EYFS, KS1 and KS2 this unique new resource features augmented and virtual reality, original artwork and video footage from a palaeontologist showing how fossils can provide insights to unlock our understanding of the past.
Presentations from the workshop sessions and the keynotes have been uploaded here. Many thanks to all those who have already completed the evaluation form that was emailed to those who attended the conference last week, the form is open until Thursday and everyone who completes will be entered to the prize drawn for 100 Adobe licences or 1 of three pairs of tickets for the FA Cup Final thanks to Atomwide for sponsoring these tickets.
Remember you can stay up to date with all news, resources and ideas from LGfL by: