Meet the people who are crafting our future...
LGfL and Steam School will be collaborating on a series of live broadcasts with leading tech entrepreneurs, giving LGfL members a unique, behind the scenes, insight into exciting industries like video gaming and why young people should develop their digital making and entrepreneurial skills whilst at school, preparing them for a very digital future.
At LGfL we are looking forward to a summer pilot project we are running with Steam School. The aim is to connect schools with science and tech innovators via weekly live broadcasts and accompanying mini challenges. By showcasing the stories of young innovators, discussing tech trends and scientific breakthroughs, Steam School inspires students to develop a new awareness about how rapid technological change is transforming the world in which we live.
Participating schools will be eligible to enter our Generation Tech Challenge with the possibility to win £250 for your school's STEM budget. The broadcasts are scheduled to take place during the month of June 2019.
The dates for the live broadcasts at 2pm are:
11th June - Starship Group
18th June - Draw and Code
26th June - Milky Tea
3rd July - A Celebration Broadcast to announce the winners of the Generation Tech Challenges).
Please visit STEAM School Pilot to register your LGfL school's interest in taking part.
In the meantime, if you are trying to promote STEM subjects in your school, here are some resources on LGfL to inspire teachers and pupils:
LGfL worked with the Scott Polar Research Institute at Cambridge University in creating this comprehensive resource, which provides a unique insight into the 'Heroic Age of Scientific Discovery'. Featuring exclusive access to the historic archive of the most famous polar expeditions of the 20th Century, the resource includes:
Video footage of equipment and artefacts from the most famous expeditions, complete with text transcripts of the expert explanations

High-resolution photographs of objects featured in the video footage

Journal extracts read by a descendant of a member of Captain Scott's Discovery expedition

Interactive map of the Polar Regions with plotted locations of the multimedia assets

The opportunity to meet a modern-day polar explorer and hear of his experiences living for extended periods of time in some of the world's most extreme environments. A wide range of learning materials to support all images, video and audio recordings.
Space Adventures - Mission to the Moon
Follow the intrepid astronaut Tazz Anderson and her onboard computer (MIC) on a mission to the moon to bring back the valuable raw material 'Dysprosium' for use in smart devices back on planet Earth. Will she achieve the mission objectives and will she encounter any problems along the way?
It features dramatic content and a virtual reality experience linked to the narrative. The aim is to draw the learner into the turn of event that threats the ability of our intrepid astronaut Tazz to return safely back to Earth. Will her on board computer be enough to get her back safely or will she need to draw on her maths and science knowledge and understanding?
The resource features a comprehensive set of resources for maths, English and science and a computing unit created my Max Wainwright, author of the popular Espresso coding resource for primary schools.
There is even a section on how to build your own rocket and launch it with a Micro:bit as the integral data logger and how to create your own Space Adventures using green screen techniques. This resource could also be used if you are marking the Apollo 50th Anniversary in July. Watch this new video explaining how to run a live event and secure impact at school.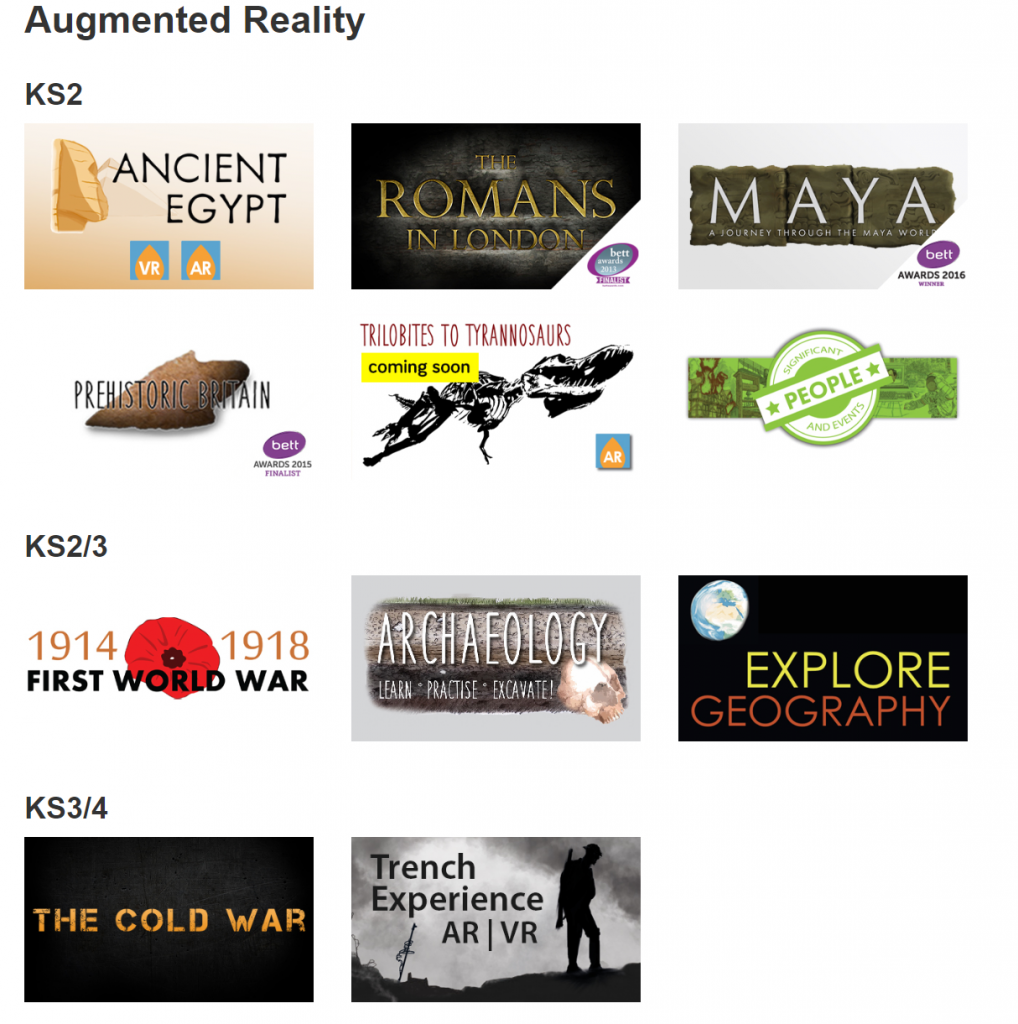 LGfL works closely with the experts at Inspyro and Avantis to bring the latest Augmented and Virtual Reality content to LGfL schools. The aim is to help support the effective delivery of the curriculum through unique, engaging, interactive and affordable AR/VR experiences.
If you want a glimpse into the future of AR why not watch this explanation about how we can bring objects and people in to a classroom without even needing a trigger image:
Maths in the Real World is a transition resource for Key Stage 2-3. The activities are ideal for use either before or after the move from primary to secondary. It offers detailed differentiation ensuring there is something for all ability levels and has been carefully designed in line with the national curriculum and natural mathematical learning.
There will be two additional units added later this term -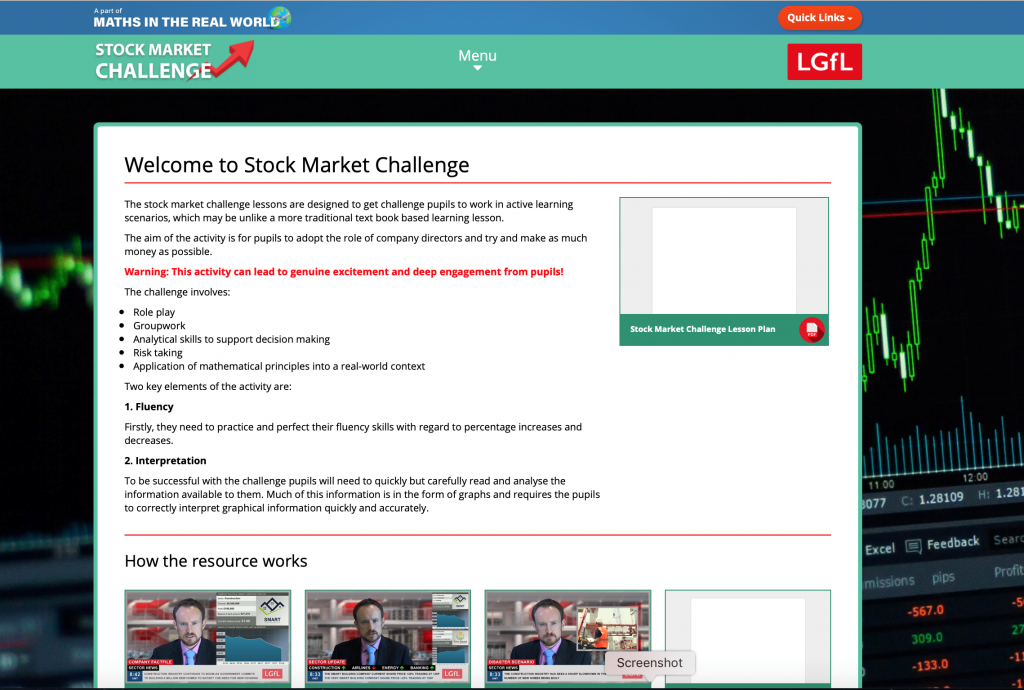 The iPhone challenge explores how a deep understanding of probability could save you money when thinking of upgrading your phone.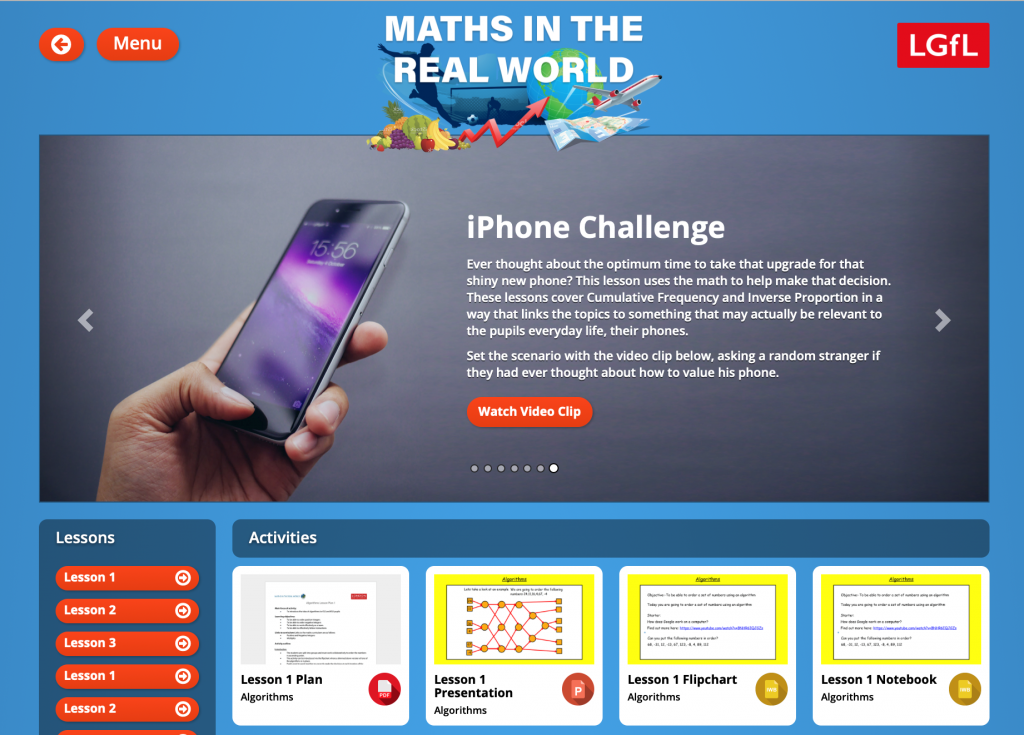 Search and Rescue with HM Coastguard
Much more than a series of exciting, attention‐grabbing videos and images, Search & Rescue is extensively mapped to the maths national curriculum and includes detailed lesson plans and resources to enable pupils to apply their skills in context, solving problems for themselves. It features comprehensive and differentiated support materials; topics covered include Bearings, Pythagoras and Trigonometry, Algebra, Vectors and Speed, Distance and Time.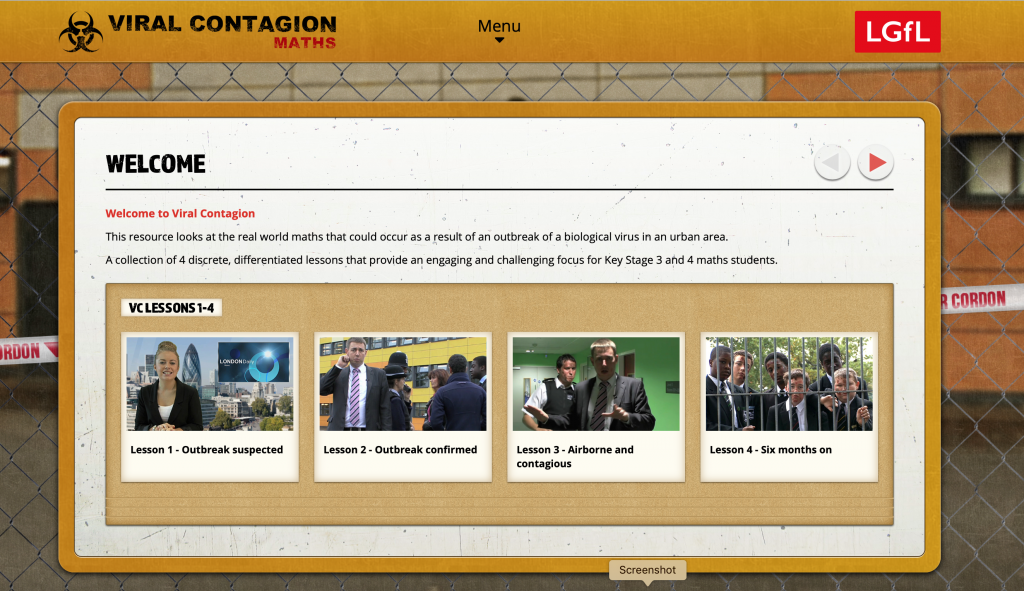 Viral Contagion looks at the real world maths that could occur as a result of an outbreak of a biological virus in an urban area. Dramatised news reports describe the impact of the virus outbreak across South London, challenging students to consider the maths behind such scenarios.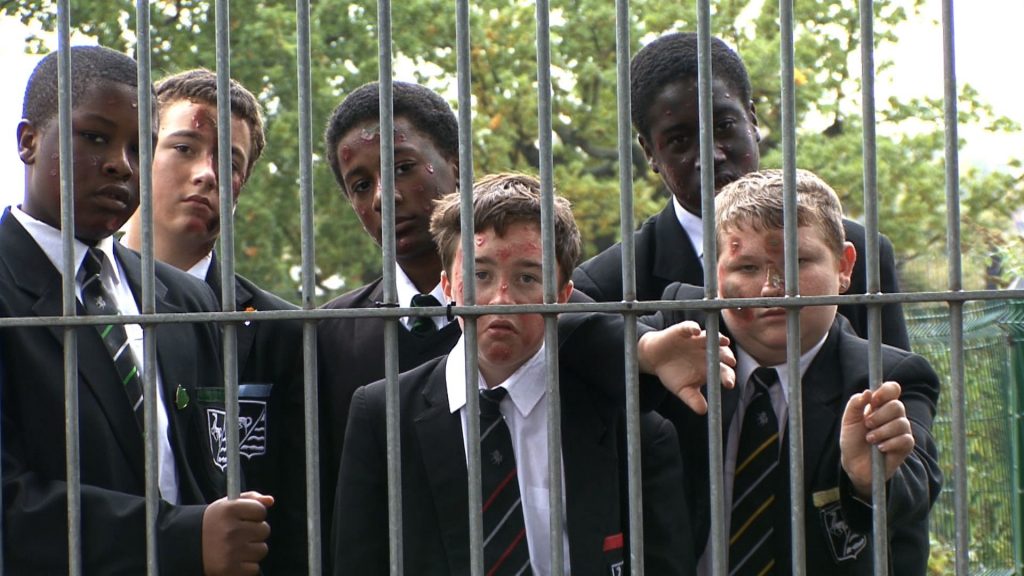 This resource offers a collection of four discrete, differentiated lessons that provide an engaging and challenging focus for Key Stage 3 and 4 maths students.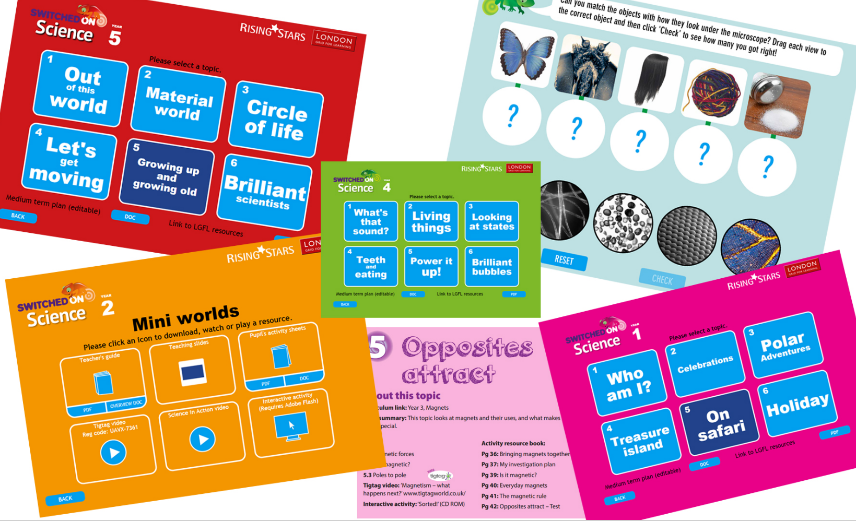 Switched on Science is a flexible and creative investigation-based programme with a clear focus on working scientifically in primary science lessons. It is packed with best-practice CPD videos and supportive lessons to ensure every teacher can deliver the programmes of study with confidence. The package comes with all the additional resources teachers need to teach the entire science curriculum, ranging from a video for each unit, teacher guide, interactive exercises, pupil workbooks, ideas for differentiation, and much more.
In addition to LGfL resources you may want to look here:
If you are interested in promoting the Arts in addition to STEM subjects too, read more about SteamCo's work (they are another non-profit organisation). They are campaigning, celebrating and connecting pupils with the arts and their communities. One of the schools they have visited as part of their ArtsConnect19 tour is Parklands, Leeds. Many of you will have seen Chris Dyson, the Headteacher, deliver a keynote at our recent LGfL Curriculum Conference. Here is a video clip posted by Nick from SteamCo in case you missed Chris' Keynote.
Also remember to visit EduBlocks; to make the transition from blocks to Python easier. Josh (15) is the creator of Edublocks and he was a huge hit at the recent LGfL Curriculum Conference when he delivered a keynote.
Finally, the BP Educational Service is a free, online STEM teaching resource that was established to inspire young people to pursue a future in science, technology, engineering or maths (STEM). The BP Educational Service website provides an extensive range of free teaching resources to accompany the curriculum including videos, lesson plans, posters, quizzes and worksheets and the opportunity to take part in the annual Ultimate STEM challenge. If you would like to know more please visit https://bpes.bp.com/



Remember if you do use any LGfL content (especially relating to STEM) to inspire your students do let us know by posting them on LGfL's Twitter or Facebook.