The education team at Just2easy have written a blog post all about how the award-winning cloud-based just2easy toolsuite can support you with remote learning.
Just2easy and Remote Learning
The Just2easy platform provides an online virtual classroom, perfect for facilitating distance learning during the Covid-19 school closures. With tools for writing, drawing, coding, animating, blogging, and much more, you can run your classroom from the safety of your own home.
We have added some new tools, to our already extensive suite of existing tools, to make the process of setting and assessing pupils' work simple. Here's a quick overview of the tools, and their main purpose: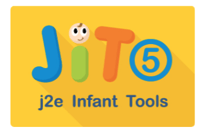 Designed with your youngest pupils in mind, the Just2easy Infant Tools (JIT) make it easy for pupils to write, draw, collect and analyse data, animate and code, all in one place. With its icon-based interface and in-built accessibility tools such as word banks and sound recording, even those pupils with low literacy levels can create pieces of work to be proud of.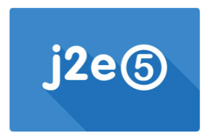 J2e5 is our creative tool, allowing staff and pupils to create whatever their imagination allows! Add text, photos, videos and sounds at the touch of a button. With the option to add multiple pages, this tool is brilliant for creating posters or eBooks in class. Work created in other apps can be added straight into J2e5, allowing pupils to annotate and explain their learning using a range of different tools. Once your pupils have created their masterpiece, the publish button makes it really easy for pupils to send their work to your J2webby class blog (after teacher moderation) for all to see!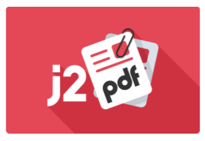 One of the latest additions to the Just2easy tool-suite, J2pdf allows you to import any PDF document to become a fully editable online worksheet. Have a worksheet you normally print off to use in class? Simply open J2pdf, drag the document into the dropbox, and watch how our clever code turns it into an editable document. Pupils can add text, draw lines and shapes, or record sound to demonstrate their learning.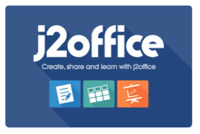 Have an Office document you would like pupils to complete, but they don't have a Microsoft office account? J2office offers the functionality of Office, without needing a license. Simply drag the office document you want pupils to use into your "my files" section, and share with your class. They can edit the document and save, ready for you to mark their work. Easy!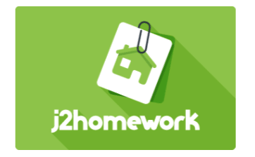 The brand new J2homework tool is essential to any distance learning provision. The tool allows you to set homework, attach document templates or supporting URL's, assign deadlines and even record audio instructions to support your learners at home.
You can access your pupils' files via the pupil's files tile on your J2launchpad, allowing you to easily monitor and assess work created.
Our J2blast tools utilise the best bits of games-based learning, to offer a great platform for practising maths and English, with a competitive edge! With clever, in-built algorithms that monitor and adjust to your pupil's individual capabilities, you can be sure your pupils are challenged just enough, without being demotivating. You can even choose specific timetables and set your own spelling lists!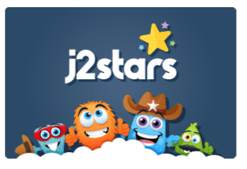 We're spoiling you with new tools this year! J2stars offers a range of behaviour reward tools for your classroom.
J2stars allows for whole class or individual points allocation, to help you reward and reinforce positive behaviour. It offers the option to define your own behaviours targets, allowing you to meet your pupils' specific behaviour needs. Not only that, but the tool also offers a handy randomised pupil picker, and timer, to help motivate your pupils.
Pupils can create and individualise their own avatar to match their own personality or feelings. Points for the day and week can be seen at the click of a button, allowing for behaviour reflection. Who will win the most points?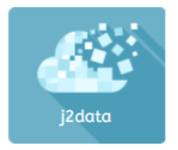 J2data is a fantastic data collection and analysis tool. With 4 different platforms, ranging from simple pictographs up to collaborative databases, you can be sure there is a suitable data tool to meet your pupils' needs. Why not start a collaborative database during your school closure? Or a pupil weather log? We've also loaded some examples for you to use to help get you started.
J2code provides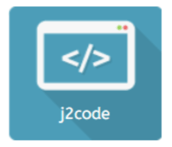 multiple, challenging coding platforms suitable for pupils from Early years, right up to KS3. Starting with our simplest tool - Turtle - allowing pupils to grasp the concept of algorithms and debugging, pupils can progress at a level that suits them. Platforms for block-based coding and Logo develop computational thinking, perfect for hitting those computing curriculum targets. We've even made some ready-made examples for you to use.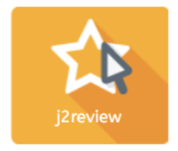 We here at Just2easy know that as a teacher it's imperative that the work is assessed. With J2review you can mark, assess and monitor the progress of all your pupils in one place. With in-built progression targets, and the ability to add your own framework, progress can still be tracked despite not being in school. Simply click pupils files > right click on the work > add progression, and select the targets achieved. A quick glance in J2review will tell you which pieces of work achieved which targets - great for monitoring progress.
Need somewhere to have learning conversations with your pupils? J2review allows you to comment directly on pupils' work, providing essential AfL/feedback, so you can address issues digitally. Simply click on pupils files > hover over the piece of work thumbnail > click on the speech bubble. The comment function allows a 2-way dialogue (completely private between you and the pupil), with a live notification, so pupils will know when your comments arrive.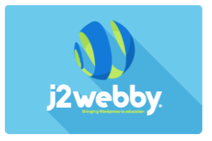 J2webby is your school blogging platform, allowing teachers and pupils to publish work, to be viewed by anyone with your j2webby URL address. Each J2e tool fully integrates with J2webby via the publish button (globe-shaped!). If a pupil creates a great piece of work, they can simply click the publish button. Pupils' work will need to be moderated by a teacher before it then becomes public for all their peers to see.
Once blogged the piece of work can be viewed by anyone within the J2e school account.
Need more help? Click on our recently refreshed help button on your J2launchpad to access help videos. Or email us here at J2e: support@j2e.com