During the last six months, we have all had to adjust to new ways of working at LGfL we have done the same, I remember very well the 17th March as the last day I delivered face to face training, by the next week after we were in lockdown and I sat emailing schools having to cancel all face to face training, and thinking what can I do to help the LGfL community during this time?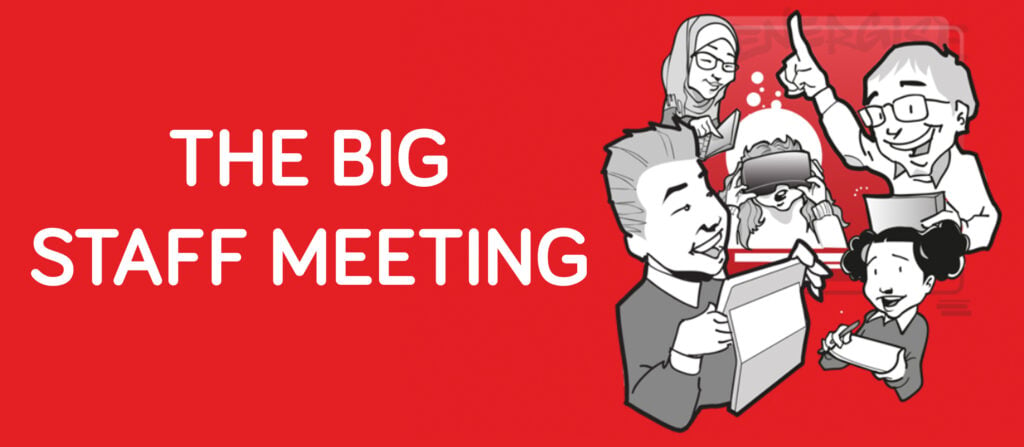 It didn't take me to long to release that the LGfL educator community still wanted training, in fact, they needed it more than ever! I open my laptop, gave my webcam a quick polish and started training online, These training sessions proved very popular with the highest attendance being 75 delegates for a general LGfL session and we had so much positive feedback on the impact it was having in delegates' practice.
My approach over time has been refined to include the use of a green screen to ensure clear but personable instructions, (whilst others in the team toggle between the presentation and the camera to touch base throughout the training sessions) as well a breaking longer training sessions into more digestible chunks and filming the training so that attendees can view after the event.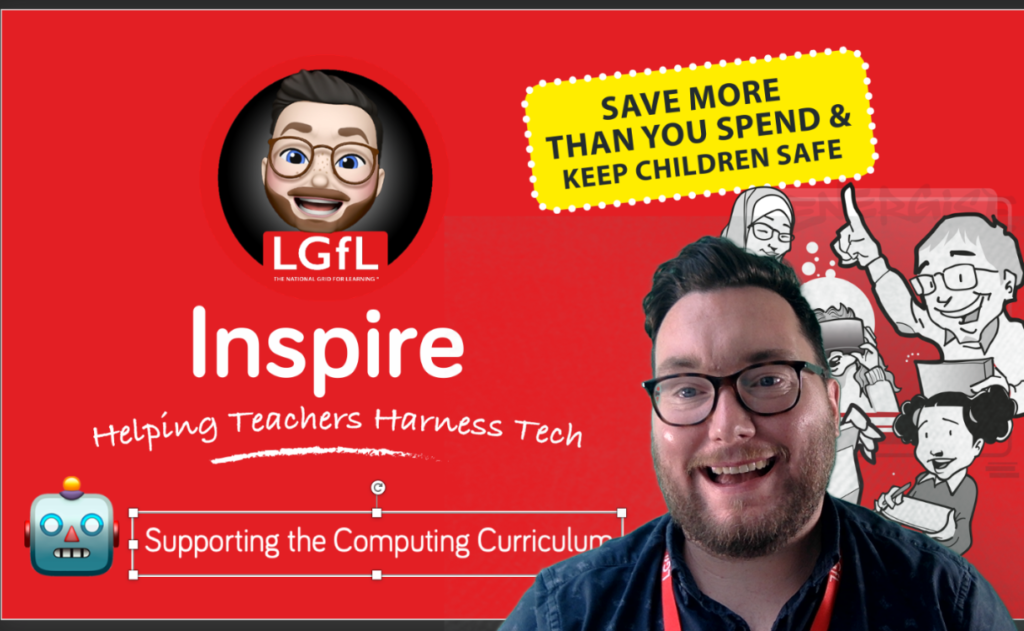 Now as we step back into some type of normality going forward with the current Government school guidance, our Learning Resource Consultants will still sadly be unable to deliver face to face training for the foreseeable future, but have no fear we still will be helping educators harness technology as all of our training sessions will be made available online through Google Meets.
Remember all of our training sessions come as part of your schools LGfL "Let's Get Digital" subscription and are a vital part in making sure you maximise your LGfL subscription.
One of our new initiatives for the new school year is the 'Big Staff meeting' which we will be hosting each Monday This one-hour online session is designed to fit into a staff meeting and will include training on our most used and versatile curriculum resources and how they can be used to support your pupils in school and at home if needed.
Are you new to the LGfL range of award-winning Energise learning resources? Or does your school need a refresher on all of the resources your 'Let's get digital' LGfL subscription provides? Then this training is perfect for your school!
This session will be hosted every Monday at 4:00 – 5:00 and will be Hosted on Google Meet (so you have nothing to download before the meeting) staff within your school will be guided by an experienced Learning resources consultant safely via video on how best to use LGfL content, this training is perfect as a staff meeting, we want to see just how many schools can in join in with our training at once.
Can't make the time? Don't worry we understand at the moment it may be harder to get time out of class all of the training will be recorded and the video and slides will be shared this will be given to attendees that have signed up for the training.
Need a more bespoke training session? see our online booking form here to request bespoke remote support session from an LRC.
Don't forget to visit the training portal (as shown below) to see the wide range of online training on offer to you.
We appreciate how difficult the last few months have been and hope that the training so far has provided necessary support to our community. We are interested to find out what you would like to see as a future offer for training just get in touch via contentsupport@lgfl.net.
Remember, if you need any support with our learning content you can contact the Inspire Team by emailing contentsupport@lgfl.net or contact the LGfL Switchboard: 020 82 555 555. If you do use any LGfL content in your school to inspire your students do let us know by posting them on LGfL's Twitter or Facebook.