Roald Dahl Story Day is the annual, global celebration of the world's number one storyteller, his beloved stories and unforgettable characters.
This year's Roald Dahl Day is happening on Sunday, September 13th ~(Roald Dahl's birthday) but it doesn't mean you can't use this event for a week-long look at Dahl's work. This year with the Witches' at the heart of the celebrations. You can find lots of brilliant ideas and activities in this year's stupendous Roald Dahl Day party pack which is free to download from the Roald Dahl website. The 2020 Party Pack is packed full of phenomenal lesson resources, wonderful writing activities and a whole host of other exciting resources.

LGfL has a range of resources that can support you and your students during this celebration of gloriumptious stories!
Why not listen to some of Dahl's Stories via Listening books. This audiobook service supports the National Curriculum from Key Stage 2 all the way through to A-Level and has a huge range of fiction and non-fiction titles for both adults and children. Listening to audiobooks allows children and young people to follow the same books that their friends and peers are reading, improve comprehension, word recognition as well as helping to instil a greater understanding and enjoyment of literature.
To listen to a book follow the steps below:
Log onto the Listening Books website with your LGfL USO account.
Search the catalogue for a book to which you would like to listen.
Press the 'play' symbol and the book will begin!

The Dahl books on offer are:
BOY: A memoir of Roald Dahl's childhood containing some hilariously true stories, such as the great mouse plot of 1924, when an eight-year-old Dahl and his gobstopper-loving friends took just revenge on the disgusting sweetshop owner Mrs Pratchett.
MATILDA: Matilda is a very clever little girl, but her terrible parents don't like her, and her headteacher, Miss Trunchbull, is very frightening. She isn't very happy. Then one day Matilda starts moving things with her eyes, and after that, she isn't afraid of anybody! The official Roald Dahl website offers planning to go with this.
THE GREAT AUTOMATIC GRAMMATIZATOR: Bizarre, amusing and grotesque, these tales enter the unexpected world of Dahl. They illustrate the different lives that people lead: a life of chance, of risk and of plain bad luck. The stories are specially chosen for teenagers to introduce them to Dahl's work for adults.
Did you know Roald Dahl wrote many of his best-known children's stories, including Charlie and the Chocolate Factory and Matilda, in a writing hut in his garden? Why not check ReadingZone live's massive bank of author videos to see how other authors get their inspiration to create their stories.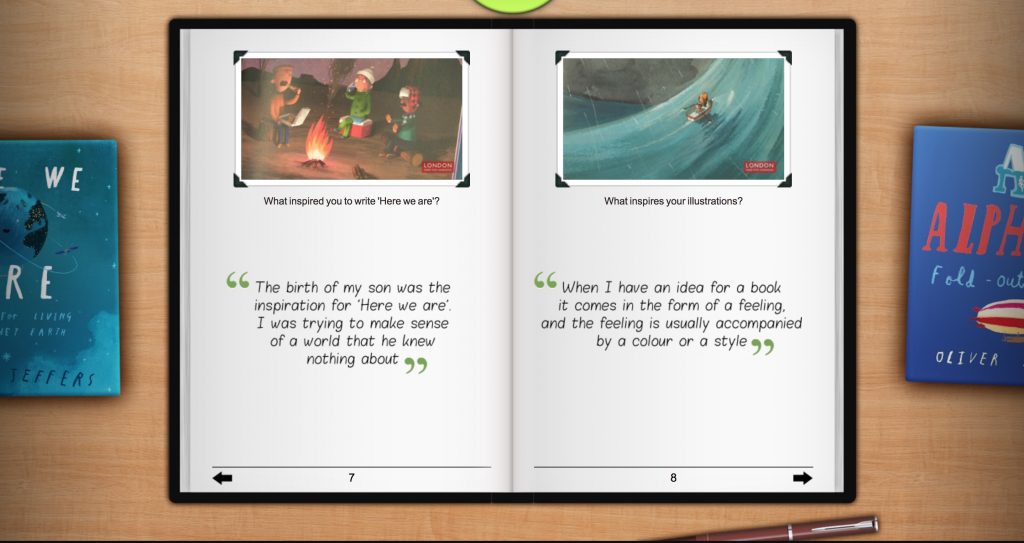 Why not use the digital tools found within jit5 ( which are part of the Just2Easy Toolsuite range of digital tools) to remix a familiar Dahl story, for example, changing James and the Giant Peach to Bradley and the Big Banana! Children could either write or record their own story via the microphone feature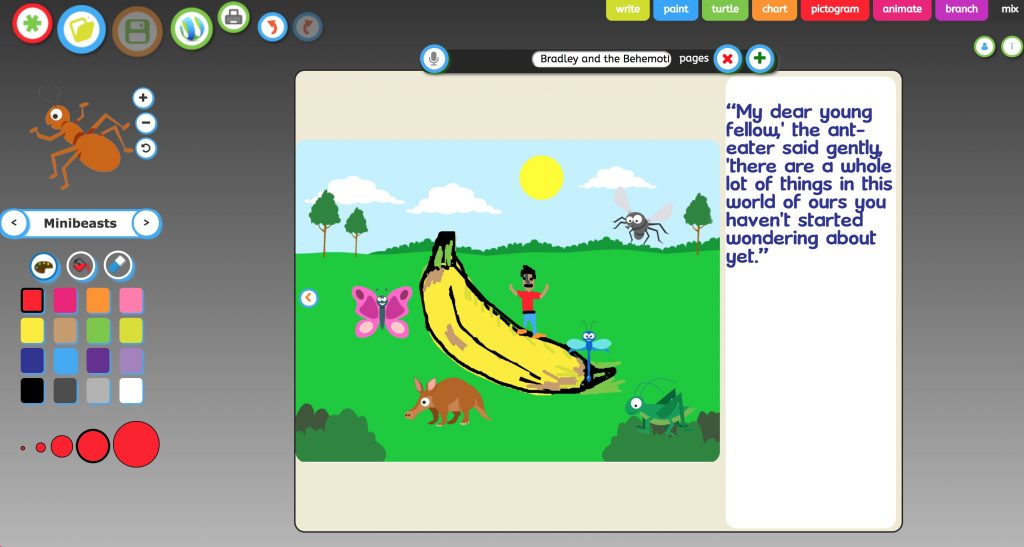 Roald Dahl was famous for a large amount of fun and exciting words he made up, Why not create a phizz-whizzing Dahl inspired dictionary like this one, using j2e5 and combining it with BBC Sound Effects to create a multimedia presentation? (with some very rude sounds!)
You could also use j2e5 to create a Dahl interactive timeline like this one
Or why not upload these images into jit5 to create Roald Dahl book review, cover or simple story summary, watch the video below to see how easy it is to upload an image or worksheet and get your students to start using it as a digital template.
Ask your students to research Roald Dahl's history via The Guardian and The Observer News Archive. For example, you could use the article below to get children thinking about who they think would be the most popular children's author today. You could ask children to research this online or get them to create their own poll using j2vote and then collate the data with j2data.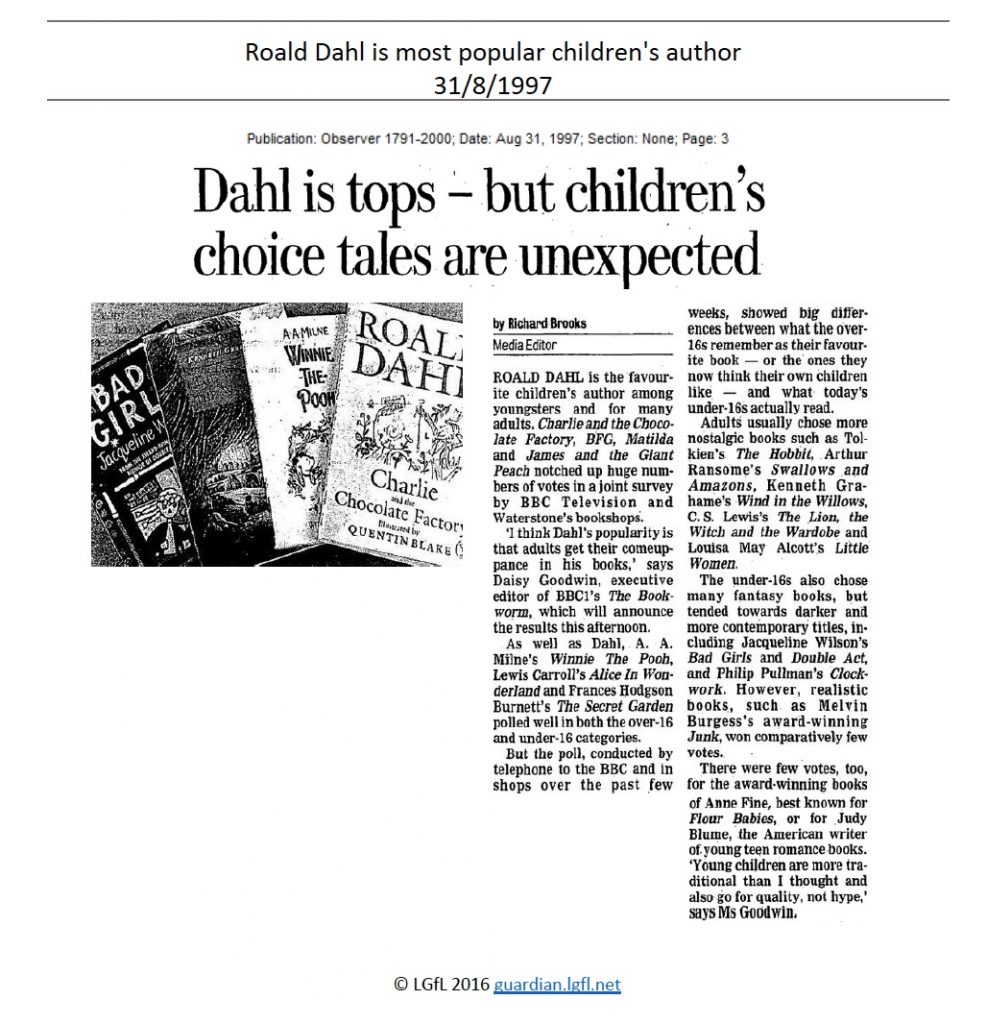 Busy Things has a bank of book based Busy Print and Publisher templates for students to edit, why not use these templates to write about your favourite Dahl book? Or get them to write a summary of one of the books? Or even get them to redesign a front cover?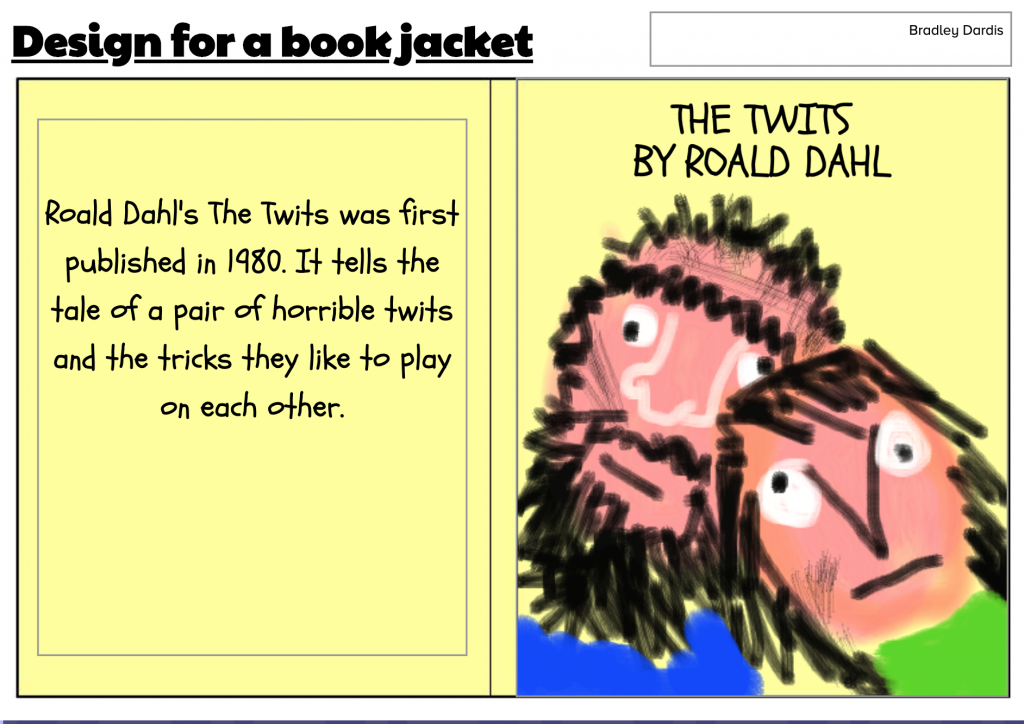 Minecraft has a number of Roald Dahl themed immersive worlds for children to access. Minecraft's open-world environment encourages players to build wondrous things, tell stories and go on adventures in mysterious and amazing worlds. Minecraft: Education Edition brings this creativity into classrooms. Students have new ways to visualize stories and express their ideas, explore plot elements, create their own stories and immerse themselves in the world of James and the Giant Peach , George's Marvellous Medicine, The Great Mouse Plot from Boy Masters of Invention from Charlie and the Chocolate Factory.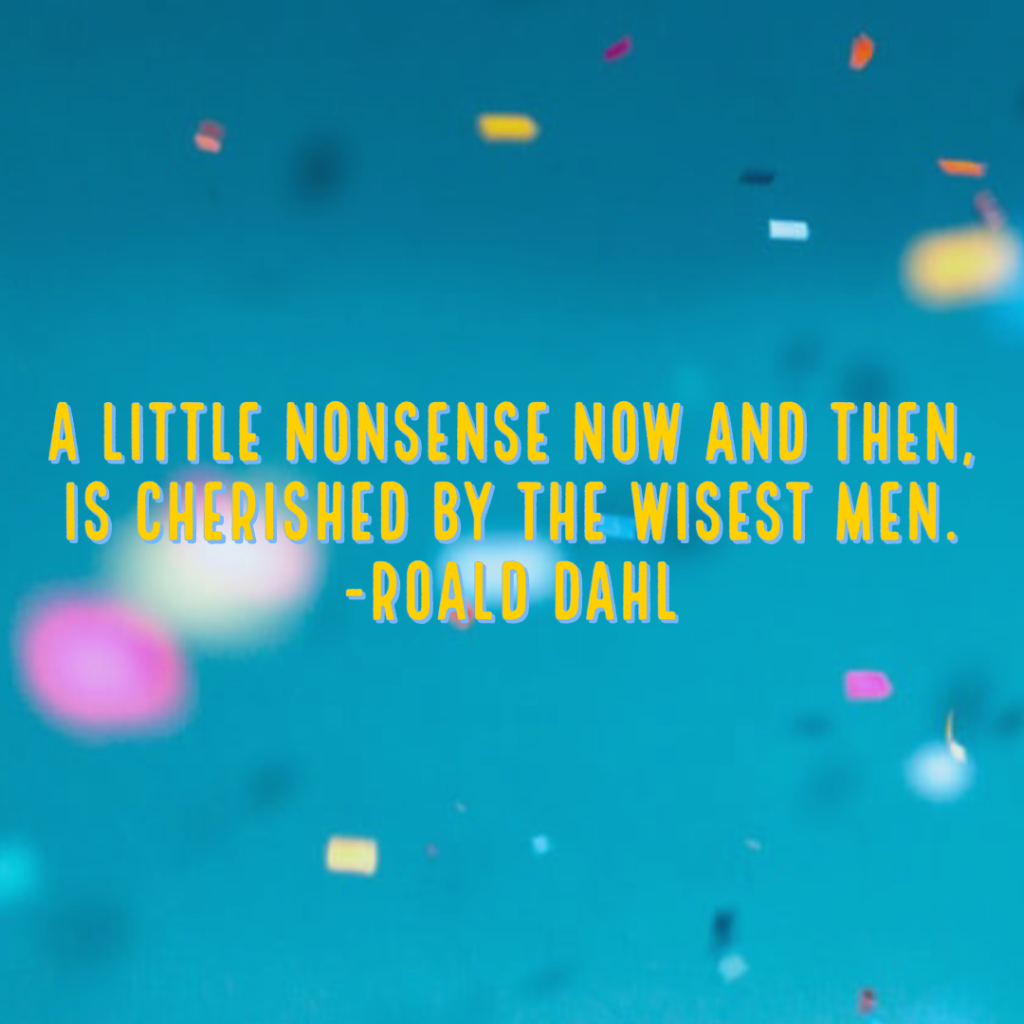 Why not get creative with Adobe Spark and ask your students to take a quote from their favourite Dahl book or a quote from Dahl himself and use Adobe to Spark to create a poster or social media banner? (Don't forget to claim your Adobe licences as part of your LGfL subscription here.)
Or why not use this brilliant idea from Dominic Traynor (who you may recognise from our fantastic Adobe training) making a book cover of your favourite Dahl book using #AdobeSpark Post!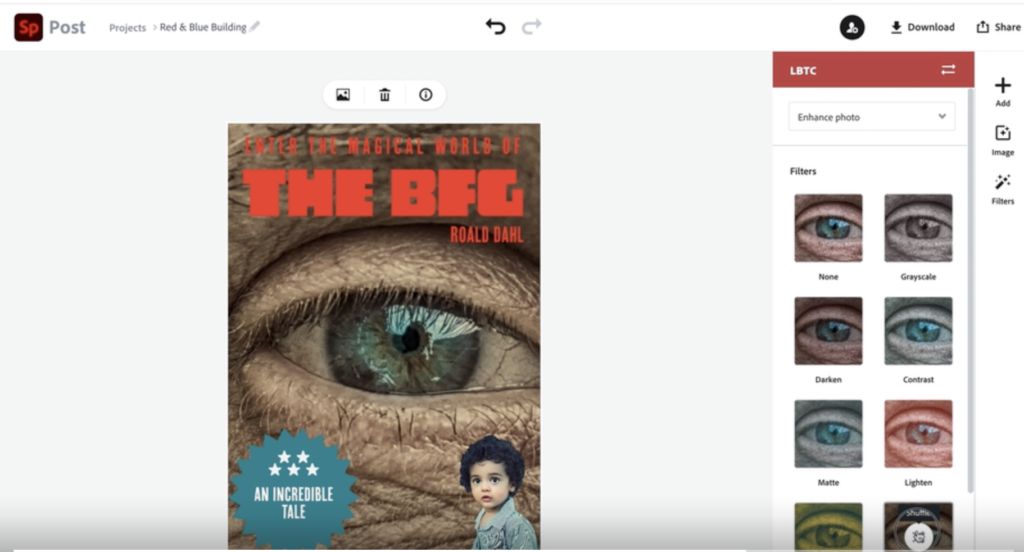 We would love to see how you are going to use LGfL services and resources to help energise your students learning, let us know by sharing your evidence of impact (it could be photos or students work) via our Facebook and Twitter and if we like and retweet your work you could win an LGfL goodie bag!