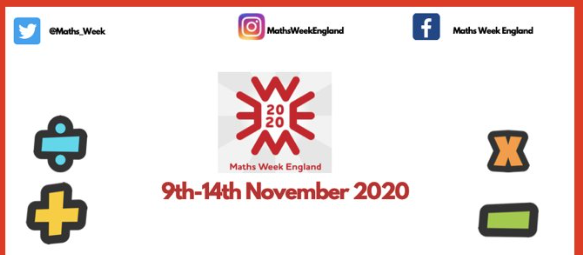 The Maths Week England website states, "Let's face it, 2020 doesn't have much going for it, but at least we can say that one thing is better than last year – Maths Week England! Last year we saw an amazing 210,000 people take part; this year we already have over 250,000 and there are still three weeks to go!"
The week will take place during the 9th to 14th November 2020. If you are planning on taking part in the week, LGfL has a range of resources that can support you, for use in assemblies, in class and also for engaging with parents.
The ever-popular Busy Things; has a host of maths quizzes, games and the Maths Resource Maker (as shown in the video below). The resource maker allows making your own customised worksheets (including tens frames, counting and sequencing worksheets and even maths displays).
There is also a range of quizzes and games all searchable within the "curriculum browser" within Busy Things or by using the "special events" tool with your teacher login.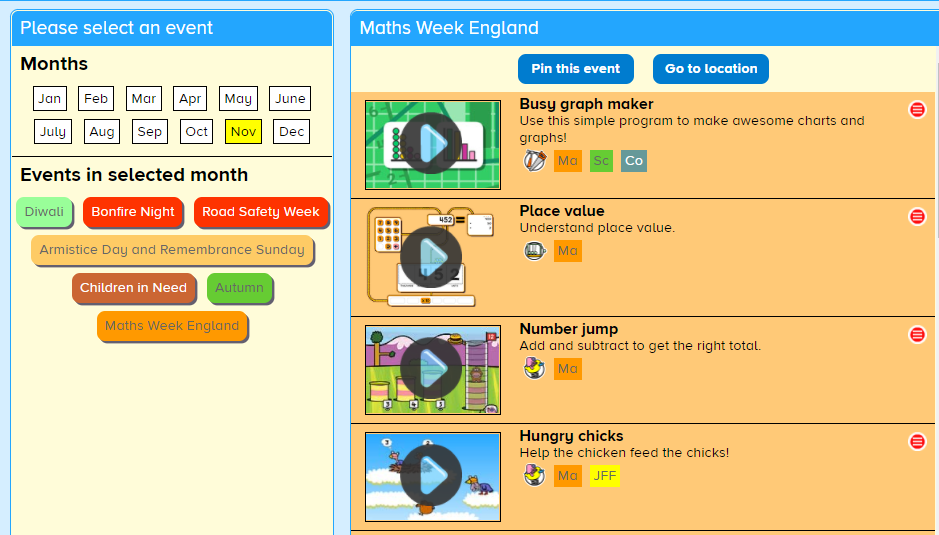 Once you have found what you are looking for, you can send a "Busy Blast" to your pupils if you have configured BusyThings to set up classes. Refer back to this blog for more information about getting this set up in your school.
J2eToolsuite has a range of maths tools that can be used in class. Why not get your students to use TtBlast Live? If you are a two or bigger form entry school perhaps the classes in Key Stage 2 could compete against each other? You could also see which pupil manages to win the most often and is the ultimate winner; perhaps all the class/year group winners could then go on to compete to see who the ultimate TtBlast Champion is.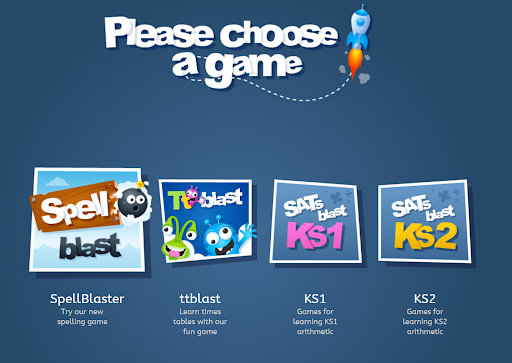 You could also get your Year 2 and Year 6 children to practise in the SATsblast (mental arithmetic) and establish which maths topics they find most tricky. In J2Vote, they could conduct a school survey and then present the data in J2Data or you could use the J2Database to look at the examples (e.g the Titanic passenger list or a dinosaur database which have been made by users).
Maths at Home is a fantastic resource to share with parents the resource is designed to provide support for busy parents that wish to help their child with their mathematical development at home. A video has been made for every single NC descriptor for the whole of KS1 and 2 as well as an overview video for Early Years. Each video is a snapshot of how many schools may teach the particular strand, and also provides examples of how parents could support their child at home. Where appropriate, video content is reinforced with a selection of downloadable resources.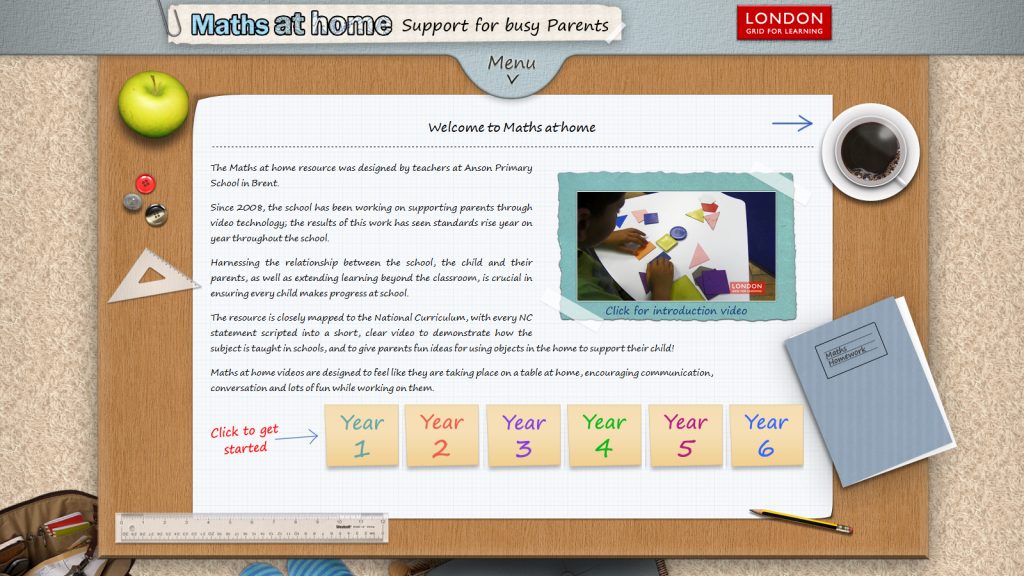 Maths at Home videos are designed to feel like they are taking place on a table at home, encouraging communication, conversation and lots of fun while working on them. The video resources are designed to bring Maths to life, highlighting learning opportunities within cookery, play, decorating and gardening. Most importantly, they are designed to ignite conversations between children and parents and to make Maths a positive and enjoyable experience outside of school. It would be a great resource to highlight to parents on the day perhaps by inviting parents in for a special number assembly.
Maths in the Real World does exactly what its title suggests; it puts maths into real-world problems and contexts. The detailed differentiation and detailed lesson plans and resources ensure there is something for all ability levels. Some of the real-world topics covered in the resource include: Search and Rescue (with the HM Coastguard), Nutrition, Sporting Decisions and Round the World.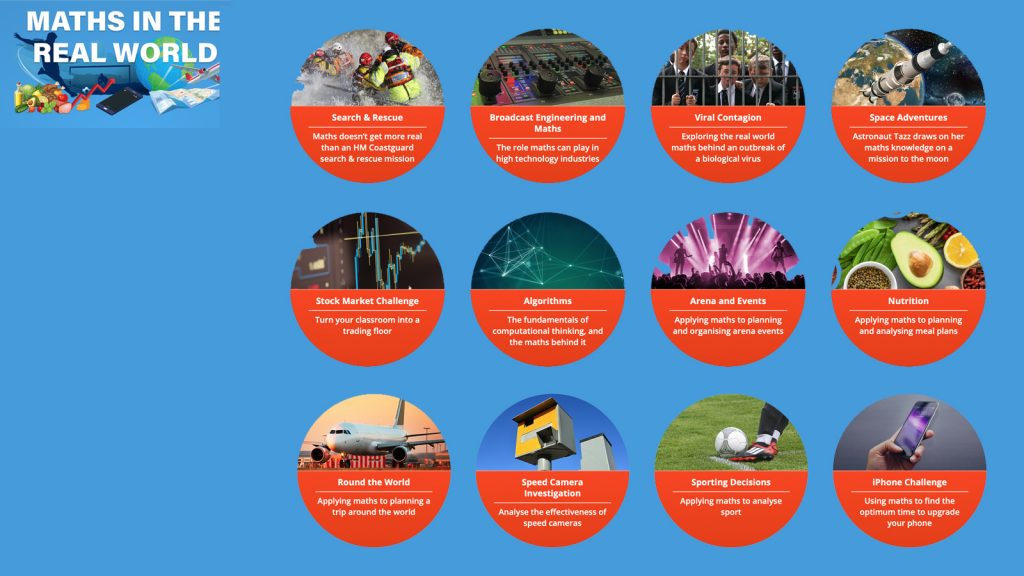 If you are a secondary school, have you seen LGfL's Maths Squad? A fantastic bundled service to LGfL secondary schools seeking to boost standards in Maths; including advice on Post Covid recovery, with a focus on Year 10.
Other free resources that you could access in order to further promote maths in your schools:
MathsBots.com from Jonathan Hall@StudyMaths are tools for maths teachers including 'GCSE Resources' and 'Manipulatives' (pictorial images to support the Concrete, Pictorial and Abstract CPA approach to the teaching of maths).
Mathlearningcenter.org (note the American spelling!) based on the visual models featured in Bridges in Mathematics.
I See Maths by Gareth Metcalfe has a great range of free and subscription resources. If you want to look for the free resources click on the "Free Resources" tab; the Early Years drop-down has a large bank of visual games.
There is also the EdShed; within this is the Mathematics Shed curated and organised by Graham Andre. It is a collection of videos and resources to help you teach maths in an engaging way, there are a huge number of 'sheds' including the warm-up shed, addition shed and a maths topic shed to name a few.
Remember you can view case studies from schools about how they have used LGfL resources as part of the daily diet they offer their pupils. The case studies can be found on LGfL TV; included within the collection is "Maths Bootcamp" and the winners of the award for "The Use of J2e Toolsuite" explaining how they make the best use of this award-winning tool.
Please let us know if you use any of our resources to support your Maths Week England @maths_week or indeed have suggestions for how LGfL could further support you in school by posting on LGfL's Twitter or Facebook.
Blogpost edited from the previous one on this theme posted in 2019.