World Nursery Rhyme Week promotes the importance of nursery rhymes in early childhood development and education. Over 4 million children from 106 countries have taken part since 2013. The initiative is open to parents, Early Years practitioners and anybody who works with children under the age of 7.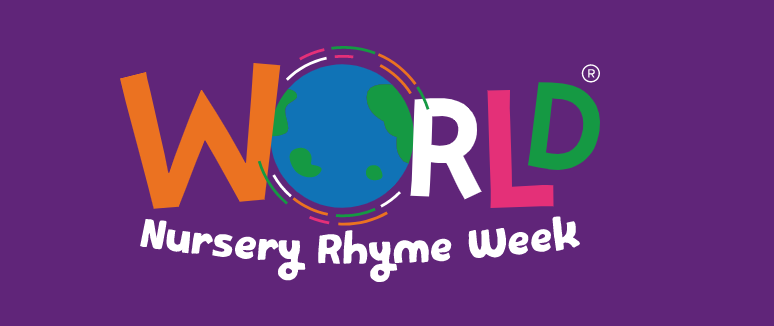 World Nursery Rhyme Week was founded by Music Bugs who continue to organise the initiative. You can learn more about the organiser here, this year the event will run from the 16th – 20th November. By registering your family or Early Years setting, you'll have instant access to lots of fantastic free resources and suggested activity ideas that you can do at home or in your setting, All downloadable resources are free and are available via registering here.
World Nursery Rhyme Week also has the 'Rhyme A Day' challenge, which challenges you to join in and sing one Nursery Rhyme a day with your children. The 5 rhymes and dates for 2020 are:
Monday 16th – Wheels On The Bus
Tuesday 17th – Five Little Speckled Frogs
Wednesday 18th – Hickory Dickory Dock
Thursday 19th – Old MacDonald Had A Farm
Friday 20th – Miss Polly Had A Dolly
Why not video your students singing the songs each day and make your own Rhyme a day challenge video, you can store the video safely within the just2easy Toolsuite, once filmed you can embed the video into your schools' website and share your celebration of Nursery Rhymes with your school community, see the video below to see how easy it is to create and share a video within in the j2e Toolsuite.
As an Early Years practitioner, I know how much of a major role Nursery rhymes play within childhood development and education, helping with Language and communication, supporting emergent literacy skills, as well as supporting early maths and developing social, physical and emotional skills.
LGfL has a range of award-winning online content that can help support this event and the use of Nursery Rhymes and storytelling though-out the year.
Audio Network has a range of Nursery rhymes to support the day, Audio Network has a wide selection of music professionally recorded music, just use the online search function to find themed music and then download to your computer, pre-cleared and ready for use in your classroom, this resource has a range of classic Nursery rhymes to use as well as some fantastic new spins on some old classics, here are my Audio Network top 5 hits!
Rock on Humpty:

Offers a rock version of this classic tune.

Incy Wincy Spider:

A traditional music box style version of this rhyme.

Little Rock Star:

An exuberant upbeat version with female vocal.

Fish Alive:

A beautiful rendition of the classic nursery rhyme with 3 part female harmony & percussion.

MacDonald Rock:

Old MacDonald gets rocky with this banging tune!
[playlist ids="5235,5233,5231,5229,5227"]
Just search 'Nursery Rhymes' within the search bar to find your favourite tunes!
J2e's Junior Infant Toolkit has a range of tools to support children recreating and retelling Nursery rhymes. The online toolkit allows the following features and is all linked via the LGfL USO log in
Word processing
Animation
Graphing
Painting
Pictogram
Turtle
Mix
Get the students to recreate their favourite scene from the nursery rhyme either using Paint or Animate to create a simple picture or animation.
All Junior Infant Tools have the ability to add sound via the microphone feature (which can be found next the file title bar) you can use this feature to capture the children's voice retelling the rhyme (hit play on the video below, to hear the dulcet tones of my daughter singing Incy Wincy Spider.)
You can add speech bubbles and text to paintings or animations, vastly improving the learning possibilities, enabling storyboards to be created across a range of curriculum subjects. The stamp feature takes the creativity on to new levels, as you have the ability to not only create your own stamps but these are then all saved in a My Stamps area and these can then be used across the jit program (for example the Incy Wincy spider seen below was made in Paint, saved as a stamp and used within animate)
You could even use the Paint app to create a background which you then add to the Turtle coding platform to create your own Nursery rhyme animation.
Ask children to vote on which Nursery rhyme is their favourite and use the Pictogram tool to show the results.
You can then with the Mix app create a Nursery rhyme book combining all of the files above into one online e-book.
For a less familiar range of songs and rhymes, We also have the resource Sing me a Song, a range of songs and rhymes from around the world sung by Haringey Parents, carers and teachers recorded in 2007/2008 by Haringey Council, this resource captures songs and nursery rhymes from a range of cultures and is fantastic to support knowledge and understanding of the world.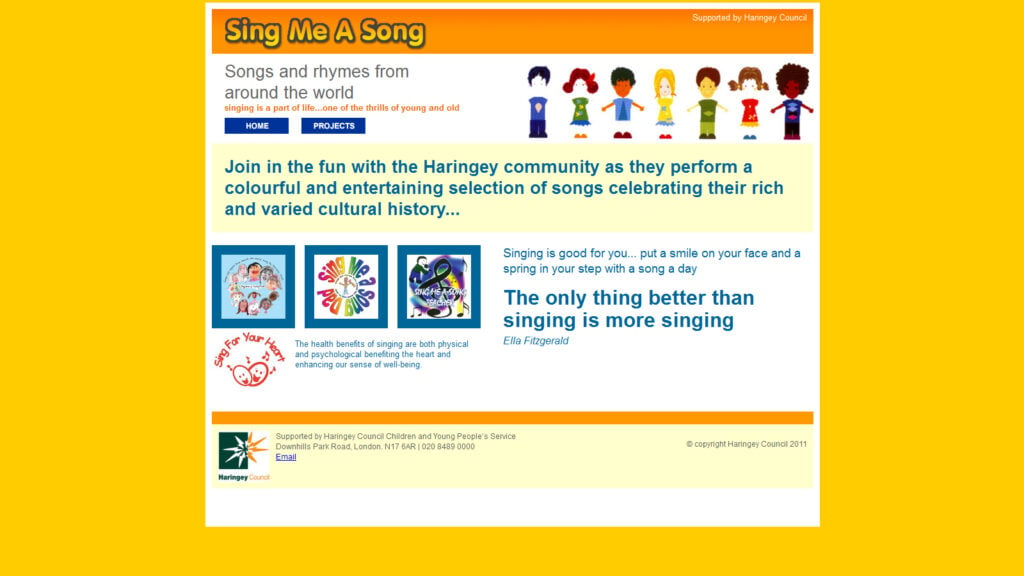 We love to see what you are doing for World Nursery Rhyme Week on either our Twitter or Facebook pages and please do use the hashtags #rhymeweek #WeAreLGfL #nurseryrhymes #worldnurseryrhymeweek