LGfL has built up an extensive portfolio of online learning resources since 2002. All resources appearing in our portfolio have undergone a rigorous quality assurance process to ensure that they are effective and relevant resources for schools to use. However, in recent years, changes in online browser technologies have impacted on some of the resources and their suitability for all schools.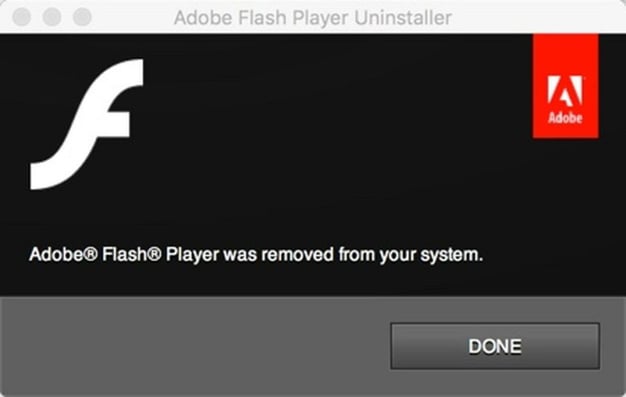 This year Adobe will no longer be supporting Adobe Flash and from the 12 January, 2021 Adobe will block Flash content from running in Flash Player. As a result, Adobe strongly recommends all users immediately uninstall Flash Player to help protect their systems and to ensure users' systems remain secure. Flash Player will remain on a user's system unless it is uninstalled manually.
At LGfL we historically used Flash Player to make a range of resources, for example, PB Bear and Picture Book Maker; sadly going forward these resources made in Flash Player will no longer be available to use. Where possible, we have worked with publishers to either re-develop older resources or commission new resources. However, in the majority of cases, the costs associated with such re-development have been uneconomic for both LGfL and its publishers and therefore have not been commissioned.
The decision to end support for Flash Player was made by Adobe due to the decreased usage of the technology and the availability of better, more secure options such as HTML5, WebGL, and WebAssembly. Adobe Flash Player was a browser plug-in that brought rich animations and interactivity to the early web, released in 1996. Flash was once one of the most popular ways for people to stream videos and play games online, but it suffered from many security problems and also failed to transition to the smartphone /tablet era.
When Flash was first released, a majority of Internet users connected via dial-up connections that were very slow by today's standards, nevertheless Flash-enabled web designers and animators to deliver exciting content that could be downloaded relatively quickly at the time. Open standards such as HTML5, WebGL and WebAssembly have continually matured over the years and serve as viable alternatives for Flash content. Also, major browser vendors are integrating these open standards into their browsers and deprecating most other plug-ins (like Flash Player).
Adobe does not intend to issue Flash Player updates or security patches. Therefore, Adobe will continue to prompt users to uninstall Flash Player and strongly recommends that all users immediately uninstall Flash Player. Adobe has provided instructions for removing Flash on Windows and Mac computers on its website. It has warned: "Uninstalling Flash Player will help to secure your system since Adobe does not intend to issue Flash Player updates or security patches after the end-of-life date.
Where possible we have given alternatives to the LGfL resources that have been decommissioned, but with others despite our best efforts, we have been unable to provide something like for like.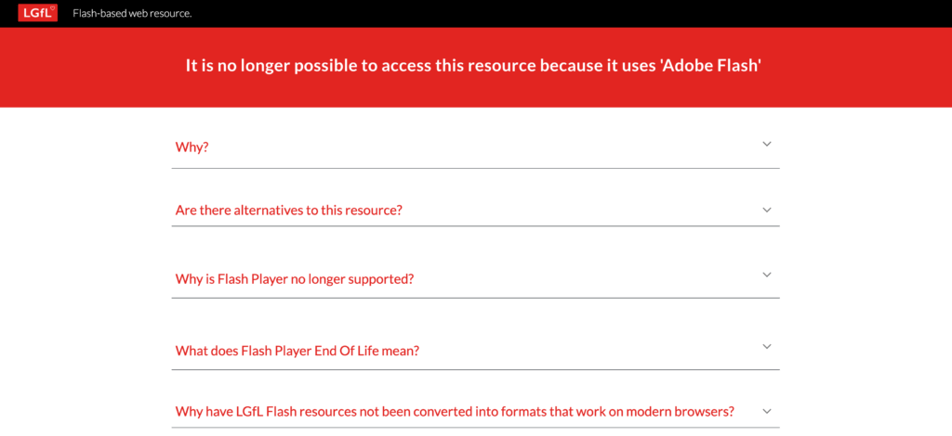 For more information and support with this issue or with our curriculum resources in general, please email contentsupport@lgfl.net. To book a free training session with one of our experienced Learning Resources Consultants (LRCs) just fill in this form and we will get back to you.