London History Day is an annual celebration of London's history which occurs on 31st May - that's the same day that, in 1859, the clock tower is mistakingly known as Big Ben first started keeping time for London (did you know its real name is the Elizabeth Tower). The London Curriculum team, along with Historic England and Museum of London, launched London History Schools Day in 2017 to encourage schools to bring London's unique characters, past and present, to life with a dress-up day and activities. It aims to inspire young Londoners to learn more about the city's cultural heritage and communities.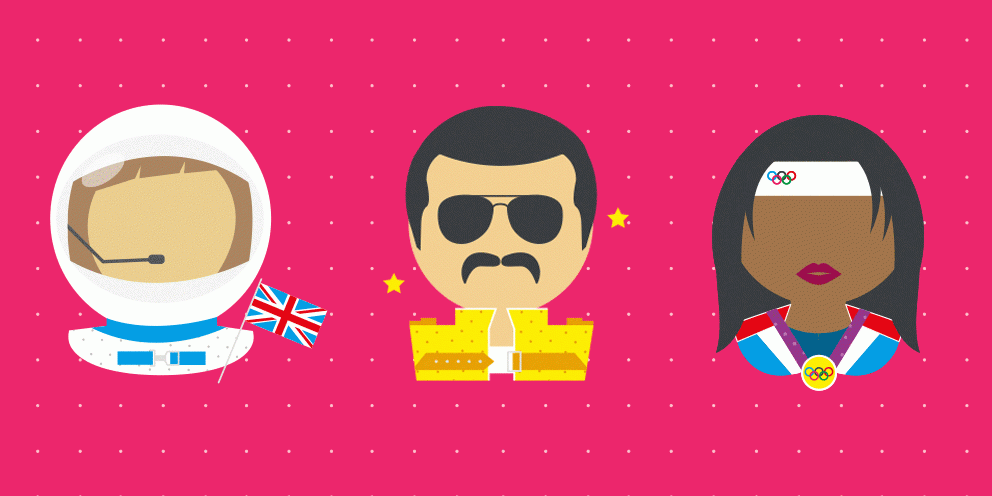 This year, in what are still very difficult and challenging times for many, London History Day is celebrating London's resilience on Sunday 31 May by celebrating London's resilience and sharing stories that remind us of the incredible strength, courage and community spirit Londoners have shown, today and throughout history. It's a day to reflect, create, connect with each other and have fun.
Here are some ways you can get involved
Tell

London History Day

about the people and places that inspire you and remind you of London's resilience on social media using the hashtag #LondonHistoryDay or tagging us @HistoricEngland on Twitter

Download the Mayor of London's Schools at home pack for great activities for kids. Dress up as your London hero! (designed for last year home learning, but can be used in school)

Explore items from museums, galleries and archives telling amazing stories of London's strength and resilience. Follow #LondonHistoryDay on Twitter!

Build your favourite London landmarks out of paper and cardboard.

Explore the history of London with online maps and add your own favourite places.
The London Curriculum team have created a great teachers' guide full of information on famous Londoners and local icons as well as activities to carry out on the day or during the month of May. There are also a wealth of resources for KS2 and 3 that can be found here to use when studying London – from Explorer trails to going underground to bringing communities to life.
LGfL has a wealth of resources to use when looking at London and its rich and varied history, suitable not just for London History Schools day but throughout the year.
Romans in London, Produced in association with the Museum of London, this resource features unique video explanations at locations around the City of London and of Roman objects used and found in London and a range of Roman images for you to use in your study of The Romans in London.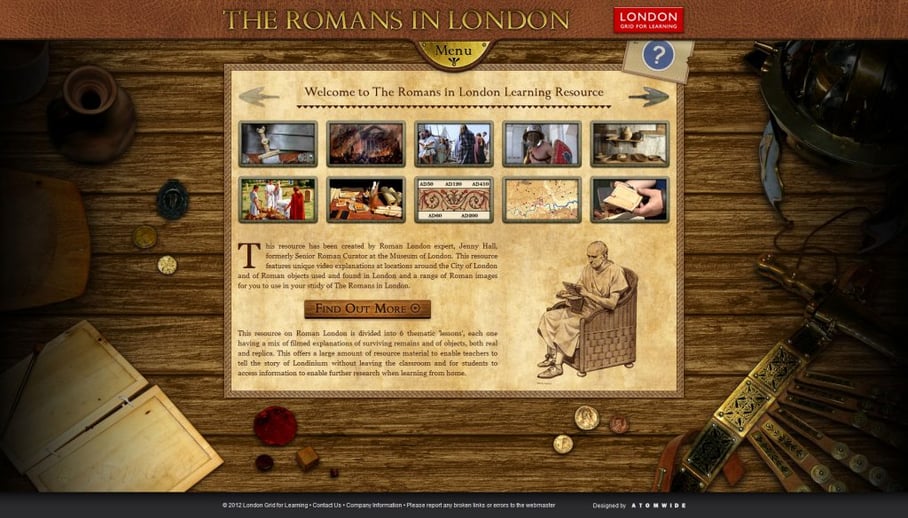 The resource is divided into 6 thematic 'lessons', each one having a mix of filmed explanations of surviving remains and of objects, both real and replica. This offers a large amount of resource material to enable teachers to tell the story of Londinium without leaving the classroom and for students to access information to enable further research when learning from home.
Tudors in London, also produced in association with the Museum of London, aims to develop an understanding of a historical context in which to appreciate how events of 500 Years ago still impact London life today. featuring over 140 high-quality video clips and over 60 high-resolution images from the Museum of London Archaeological Archive, Royal Collection Trust and key Tudor locations in London, the extensive digital collection is further enhanced by a framework of curriculum-linked materials.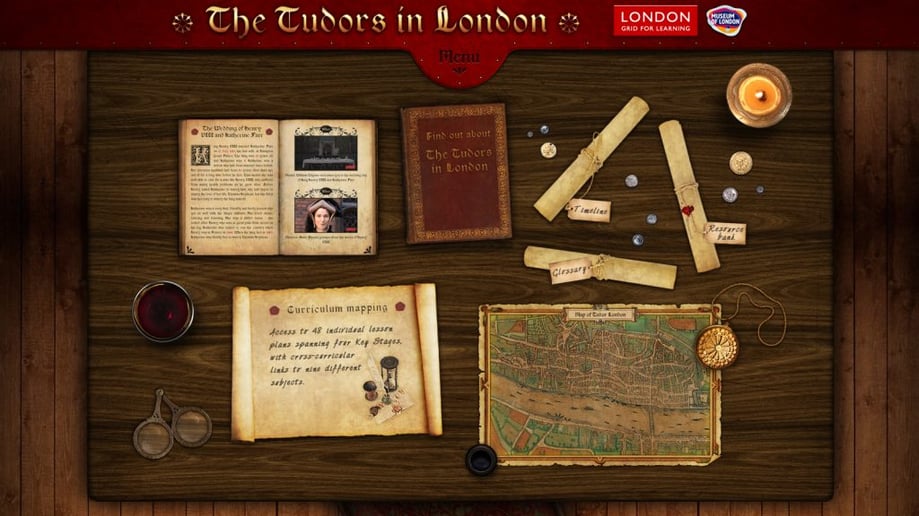 Queen Victoria as you've never seen her before, this resource transports pupils into the regal world of Victoria the girl, the princess, the new queen and the longest-reigning monarch. What's in a picture? Quite a lot in fact and thanks to this latest collection of paintings and photographs from Royal Collection Trust, you will find even more. 56 carefully collated images tell the story of one of Britain's favourite monarchs, accompanied by lesson plans and curriculum notes to create memorable learning experiences for pupils.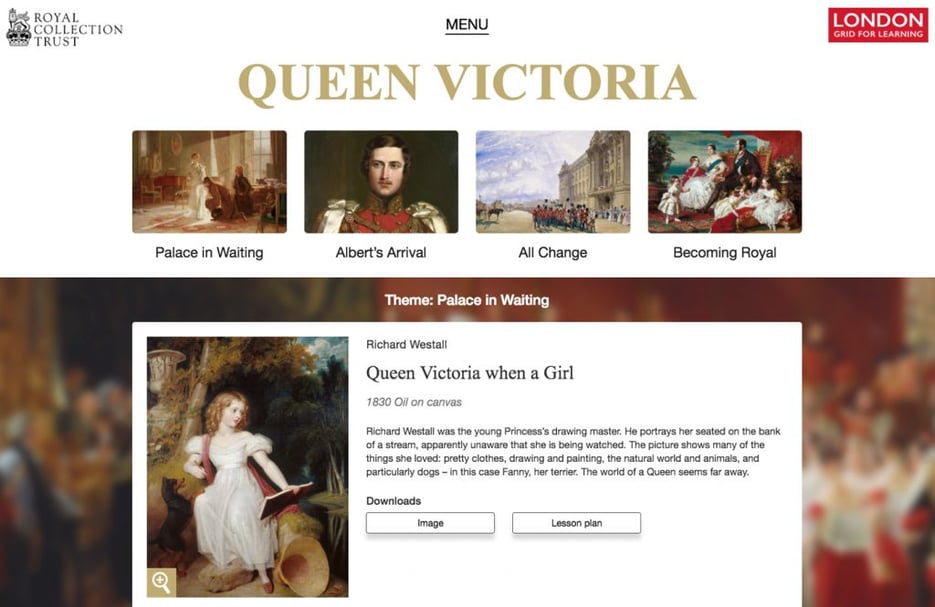 All the images are available as high-resolution downloads, ideal for studying details – even on a large screen and licensed for educational use. They are divided into four themes, each with lesson plans and general guidance to inspire teaching through images:
Palace in Waiting

Albert's Arrival

All Change

Becoming Royal
The LGfL Image bank is an expanding collection of high-resolution images from a range of cultural institutions, featuring the British Library and the Royal Collection Trust, that can be used when looking at the History of London. Please note: Adherence to the licensing terms of use by teachers and learners is essential. This will ensure that content providers continue to partner with LGfL and offer unique resources for teachers and learners connected to the National Education network.
The Royal Mews is a unique resource about the daily work of the Royal Mews at Buckingham Palace featuring video explanations of centuries-old techniques and historic documents, perfect for looking at the history behind the traditions that continue to support the Royal Household and suitable for KS1-KS4 pupils. This resource gives an exclusive insight into the life of the Royal Mews and the work of Royal Household staff. It features archive photography, historic documents and unique filmed interviews with members of the Royal Household. The Royal Mews is a working stable and home to many of the beautiful royal carriages which are used on state occasions. The 1902 State Landau, for example, was the carriage used in April 2011 to take The Duke and Duchess of Cambridge from their wedding service at Westminster Abbey back to Buckingham Palace.
The River Thames in London resource helps pupils to understand more about this iconic river and how it has influenced and continues to influence life in and far beyond London. The resource has lesson plans and stand-alone assets for Key Stages 1-3, with high-quality materials provided by the Royal Collection Trust, Museum of London and the British Library helping to uncover the river's secrets through paintings, maps and photographs. Topics covered include Trade, Transport and the Slave Trade.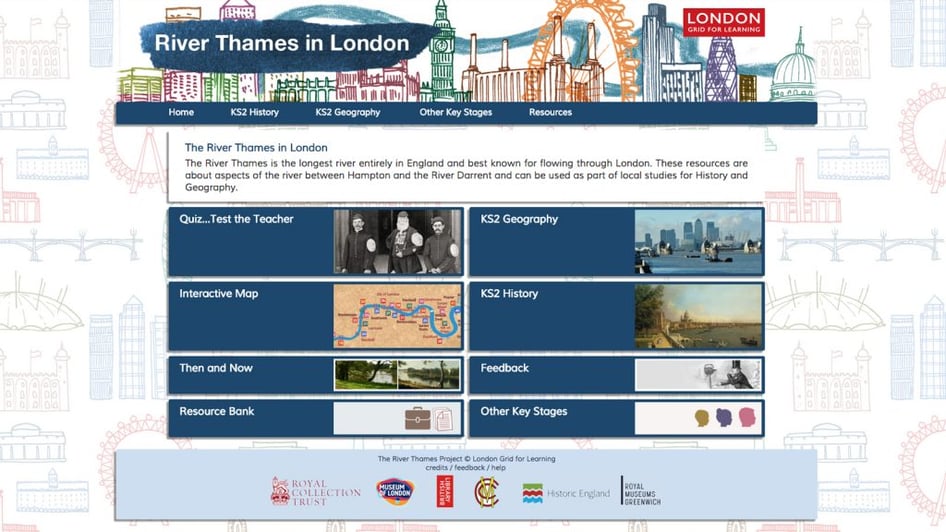 Don't forget you have the power of creativity in your hands with the wide range of Adobe products found in Creative Cloud, Why not get your students to research their local area and ask them to decide who locally may be awarded a blue plaque, London's famous blue plaques link the people of the past with the buildings of the present. Now run by English Heritage, the London blue plaques scheme was started in 1866 and is thought to be the oldest of its kind in the world. Once your students have decided on who deserves a blue plaque, get them to learn some simple Photoshop editing skills by editing a blue plaque picture and adding in their chosen person, to make it more realistic, why not go a step further and place the object in a real place using Adobe Aero (Watch the video below for a quick guide)
You could also Adobe Aero to ask your students to create/design a monument and place it in the real world (in the video below I have used Keynote and an Apple Pencil to create a simple sketch)
You could also ask your students to create an interactive map of London using Google maps and then using screen recording, create a virtual tour of your local area combing the recording with Spark Movie.
The Museum of London has its own Teacher Network that is free to join. It gives free advance access to book sessions and activities, a regular email with resource and activity ideas, private views of our exhibitions and 10% off in our museum shops. You can sign up here. As well as offering interactive sessions at the museum, it also offers in-school sessions and a range of online resources for teachers to use in class.
During the summer term they are continuing to support schools in four main ways:
Providing online resources to engage students and to make it easier to find our historical material

Running live streams that bring museum stories, displays and people to classrooms and homes

Offering museum sessions in schools in line with your risk assessments

Offering school visits to our museums in a limited and safe way.
Remember the Inspire team would love to see your students work which has been inspired by our blog post, please do share what you have done in school via our Twitter or Facebook pages.