This Guest blog is written by Katie Hall (Schools Manager at EsriUK) with additional suggestions for other LGfL Resources by Laura Smith
People from all over the world are tackling the environmental challenges #OnlyOneEarth faces.
With so many sources and websites, where do you turn for the latest, accurate information on issues as wide-ranging as current air quality to the impacts of El Niño? ArcGIS Living Atlas Indicators of the Planet gives a live feed overview of the headline statistics, with the opportunity for students to deep dive into particular areas of interest just by clicking on a button.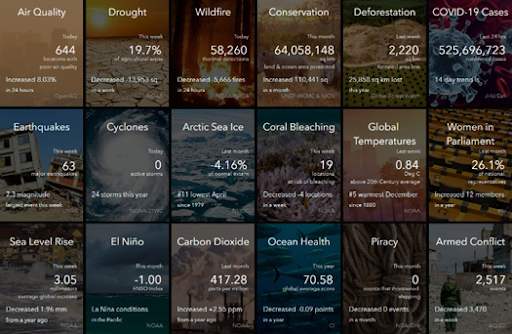 How much has our climate already changed, and what is going to happen next?
Students can access real Met Office data recorded over the last fifty years to see how our climate has changed using the UK Climate Observations dashboard.
Find the average temperature and rainfall for where your school is located, and compare it to other places in the UK. Are you above or below the average for the country? What extreme weather events can we see recorded in the record of the past?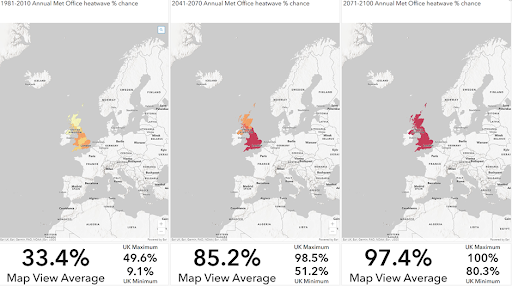 Now you know the climate context of your school, how is that predicted to change in the future? Choose between high and low mitigation strategies, to see what will happen if we do nothing, or what will happen if we take action against the climate crisis in the "UK Climate Projections" dashboard.
Look at the impacts of this change on our health, transport, food supply and more using ArcGIS "Climate Change in the UK" dashboards.
Find out more about the different ecosystems across our #OnlyOneEarth using the Global Ecosystems explorer.
Students can identify and describe different kinds of environment, and explore how they are used by humans, using the "Global Ecosystem Explorer" app as detailed in this site; a self-marking quiz also lets students check their own understanding of where different ecosystems are found.
We will be announcing how to get involved with an LGfL Pilot Study using ArcGIS in the new academic year. (Sadly our previous attempt came to an abrupt stop in 2020 due to the pandemic. If your school was previously involved we will be back in touch to see if you would like to re-engage with this too).
LGfL Resources
Just2easy (*for LGfL subscribers only) have recently launched a new library area. Search the term 'environment' from the "library" tab and you will discover some factfile templates set up for inspirational people such as David Attenborough (see template below):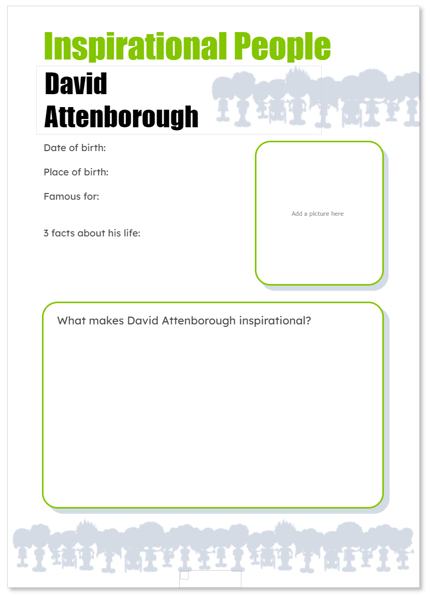 Busy Things (*for LGfL subscribers only) have some activities highlighted in their special events calendar for both World Environment Day and Oceans Day. (See World Oceans Day example below):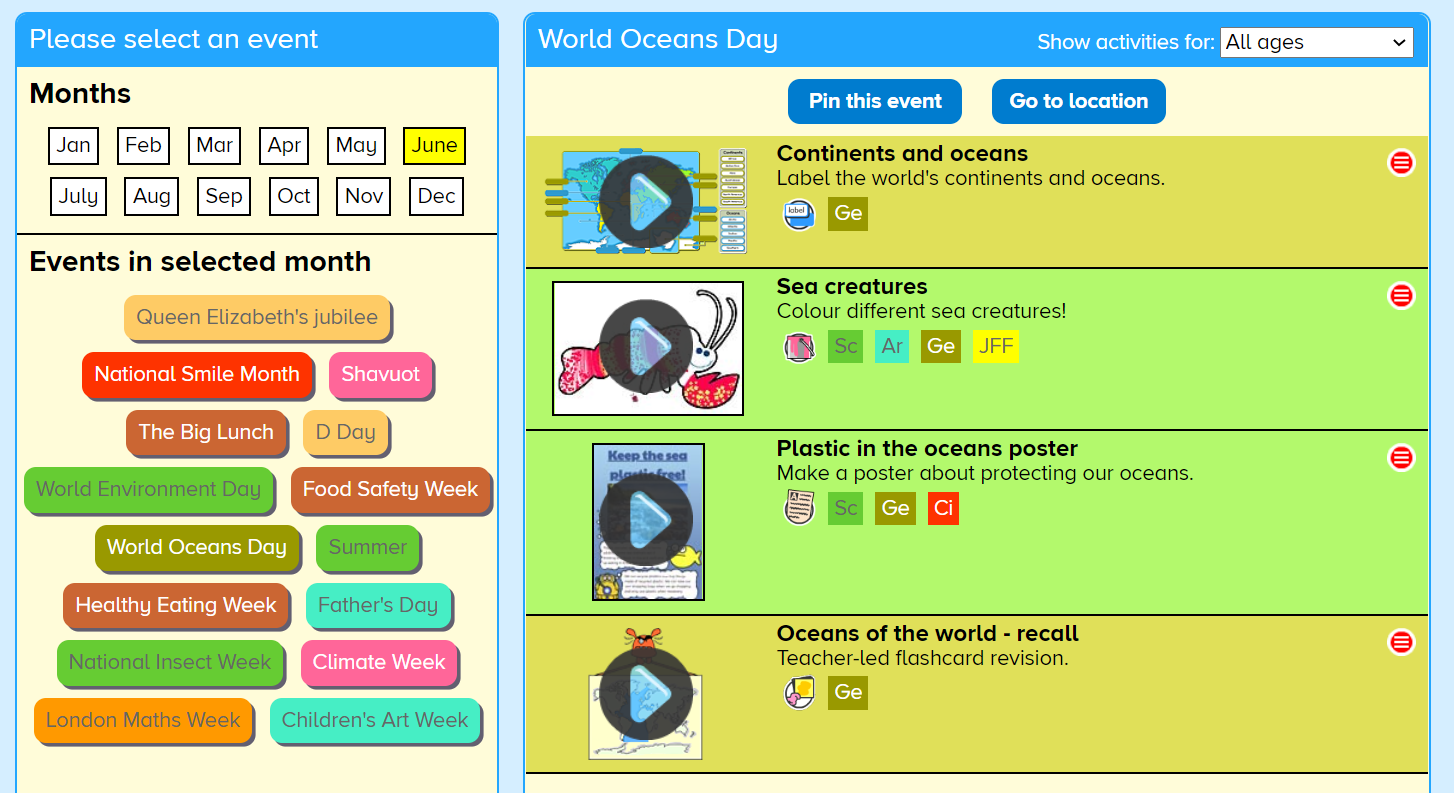 LGfL's Amplify site could be the place to publish your pupils' work on the Environment; with links to further internally produced LGfL Resources such as Polar Exploration Resources and Growing Up Around the World and some suggested creative activities using the iPad through Photo, Video, Music, Drawing, and AR and the "Create for a Cause" series (designed by a group of Apple Distinguished Educators).
You could use Adobe Express to undertake a Creative Challenge; Dominic Traynor (Education Evangelist at Adobe) has recorded a video tutorial on how to use Adobe Express to make an aquatic animal challenge card.
Watch the tutorial below:
Click here for the lesson plan and template.
LGfL teachers who are keen to complete two or more challenges can put their name down for getting student prizes here if they like! (The other challenges are Write a Healthy Eating Web Report, Create a Poster to Advertise Sports Day and Creating a Year 6 Transition Video).
Please let us know what you are doing for World Environment Day and Oceans Day, you can share via our Twitter and on our Facebook pages.