In this first of a series of blog posts, I will look at how you can use Apple's 'Everyone Can Create' creative guides with LGfL's award-winning Energise curriculum resources to enhance and enrich your students learning.
"By unleashing the creativity of students through interactive exercises, they'll learn how to develop and communicate ideas, become better problem solvers and discover new ways they can leave their mark on the world" - Apple
The Everyone Can Create curriculum is a collection of project guides (broken down into music, drawing, photo and video) that bring creative expression to every subject. They are designed to help students develop and communicate ideas and use free apps available on any iPad; taking advantage of the built-in camera, microphone, speakers, Multi-Touch display and Apple Pencil.
Over my next four blog posts, I will look at each guide and demonstrate how to use these creative guides alongside LGfL's award-winning Energise curriculum content.
The only things you will need are: an iPad running iOS 11 or later, the free Apple Books from the App Store and of course a 'Let's Get Digital Subscription'. Students can complete all of the activities using their fingertips, but for more accurate drawing the Apple Pencil is the perfect accessory. If your students are younger, they may have difficulty holding the slim Apple Pencil, so the Logitech Crayon may be more suitable for education use. For more details on procuring iPads, Pencils or Logitech Crayons visit here.
What's in the guides?
Each chapter starts with objectives, giving the student(s) a clear purpose for each task and comes with screenshots, illustrations and videos for additional support. As students work through each task they will build a toolkit of creative skills that they can use for the last project at the end of each chapter.
Everyone Can Create comes with a teacher guide designed to help educators infuse creativity in every year group with fun activities that can help to deepen student's learning. It includes lesson ideas for projects in maths, science, literacy and literature, history and social studies and coding. Apple has also provided rubrics to help you evaluate student's work in each medium.
In this post, we will look at the Drawing unit. The activities use Apple's free, built-in apps (Keynote, Pages, Camera and Photos) and also a free drawing app, Tayasui Sketches School, which combine to help develop students' confidence with different creative techniques and styles using apps they'll already be familiar with.
First Chapter
The first chapter covers the concepts and techniques used when creating word art. Students start off with the basics, drawing freehand circles and making lines and patterns, before building on all the skills they'll learn in the chapter to complete an expressive piece of word art.
Why not ask your students to create their own word art using some of the Energise curriculum content titles as a theme? For example, use the theme of Ancient Egypt, Space Adventures or The Tudors in London to create word art to start their topic off or explore in detail the type of letting or styles found within that era of history.
[gallery type="slideshow" size="large" link="none" ids="2849,2858,2859,2856,2848,2857"]
Second Chapter
In this chapter, students have the chance to explore sketch noting and how to use shapes and doodles to represent an idea or concept and to emphasize ideas such as a story or even a recipe
Cook It and use sketch noting to explain or demonstrate a recipe? The aim of Cook it is to improve pupils' skill, understanding and enjoyment of food and healthy eating. The site supports the teaching of a range of basic skills and processes. It encourages and inspire learners to explore cooking and supports ways for students to create and share their own recipes and what better way than creating their own sketch note.
You could also ask your students to explore SEND Fairytales (or Early Shakespeare for older students) and use sketch noting to retell or explore a story? Or use the History of Computing resources "Brave New World ' to get students to explore parts of a computer and than sketchnote their knowledge or You can have them sketchnote a science experiment from Switched on Science or the timeline of the Roman empire from The Romans in London. Sketchnoting is perfect for the classroom because it can be used with all levels and all subjects.
[gallery type="slideshow" size="large" ids="2869,2863,2870,2862"]
Third Chapter
This chapter shows how to create stimulating images by combining shape, shadow and shading to bring depth and power to images. To enrich this activity, and to find more fun drawing exercises and explore these techniques, why not use Art Skills for Teachers? It contains simple and effective advice for non-specialist art teachers to inspire creative art activities at school and is suitable for all Key Stages. The resource aims to inspire teachers and children to try out and achieve the creation of artwork beyond their own expectations. The resource is full of unusual and easily accessible techniques to make art a truly inclusive activity for all members of your school community.
[gallery type="slideshow" size="full" ids="2871,2866"]
Fourth Chapter
The fourth chapter focuses on drawing inspiration from the view around you, be it a rural wilderness or an urban cityscape; the activities in this chapter will focus on how to frame a scene, apply perspective and depth to give the artwork a realistic appearance.
Ben Uri: Art in the Open offers the 'Sense of Place' unit which contains information and points of discussion about works from the collection under the theme of landscapes with teachers' notes for each unit/project, exploring how you can use the pieces of work to inspire students
[gallery type="slideshow" size="large" ids="2875,2872"]
Fifth Chapter
This chapter focuses on creating expressive portraits by not just capturing the likeness of the person but also the character and personality within. To explore the concept of portrait and identity further, our resource Ben Uri: Portraits & Identity contains starting points for portraiture and identity projects in the classroom, including the teacher's notes about selected works from the Ben Uri collection, suggestions and lesson plans for 2D and 3D activities in the classroom.
[gallery type="slideshow" size="large" ids="2873,2868"]
Sixth Chapter
The sixth chapter focuses on still composition using a balanced composition and light & shadow to highlight a subject and create a mood. You can improve your drawing skills by adopting the tips and techniques you can find within Culture Street . This uses interactive resources to inspire young people to get started and share their creativity.
Culture Street is a one-stop destination to introduce young people to contemporary artists, writers, curators and performers and their amazing work - for example watch how the artist, Louise Bradley, demonstrates a great range of drawing techniques with charcoal, wax crayon, rubbers and textured paper. Also within Culture Street you can find a step-by-step drawing guide. Play the 'How-to Video' first and then remind yourself with the individual steps clips; a foolproof way to success! Then you can also try more ambitious drawing projects.
Seventh Chapter
This chapter looks at architectural design; focusing on how architects plan and design by showcasing how to develop basic architectural drawing skills such as floor plan, bird's eye view and being able to use vanishing point to create depth.
For expert architectural insights, captured in over 50 videos about three unique buildings in London, look no future than Opening Up Architecture. This resource offers an insight into three unique buildings in London. With help from three architects who have a deep understanding of each building, they unlock the vision behind each one and how it meets the needs of the clients and daily users. This resource asks many key questions such as "How often do we consider the influence that the built environment has on our daily London lives?" and "How do the materials, use of light, layout and construction methods impact on our work and leisure?"
[gallery type="slideshow" size="full" ids="2877,2878"]
Eighth Chapter
The eighth chapter asks you to think like a graphic designer and learn about colour, typography, hand lettering and images to create a logo for a business. Why not use the key skills mentioned in this unit to redesign our own LGfL logo, or have a look at our new brand identities and see if your students can design their own?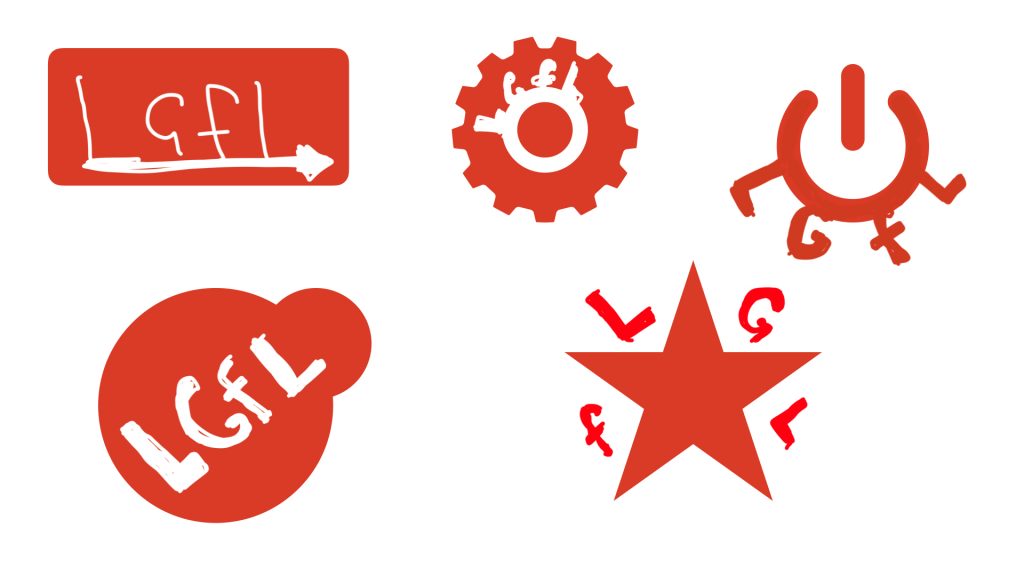 Ninth Chapter
In the ninth chapter the focus is on how to design and illustrate a hand-drawn infographic, choose a topic, gather data and organise the information. Why not inspire your students with some pre-prepared data that you can find within our resource 'Maths in the Real World' (within the unit called Sporting Decisions)? Students can be engaged through applying maths to analyse sport. Pupils will cover a wide range of data-handling techniques over the course of three lessons to help them pick a winning team. By adopting the role of the club manager, they will also apply fractions and percentages to help their decision-making process. The resource contains three lesson plans and accompanying resources and are perfect to inspire some sporting infographics.
J2e data found within the Just2Easy Toolsuite offers further examples of data and tools which can help explore complex data on a range of subjects such as dinosaurs or the populations of countries.
[gallery type="slideshow" size="large" ids="2880,2879"]
Final Chapter
In the final chapter, students are learning how to plan, publish and illustrate focusing on the aspect of publishing a children's book. Why not get your children inspired by looking at ReadingZone Live where you can explore a wealth of authors and illustrators such as Anthony Horowitz, Henry Winkler, Sophie McKenzie, Michael Morpurgo, Sally Nichol, Lauren Child as well as Oliver Jeffers who this year teamed up with Apple Education for Earth Day, encouraging students to draw the world the way they want to see it. Find out more about the campaign here.
[gallery type="slideshow" size="large" ids="2883,2884"]
To get hands-on with Everyone Can Create projects why not visit a 'Today at Apple Session'? Based on the Everyone Can Create curriculum, you'll work hands-on with creatives in a 60-minute session to learn how to enhance assignments in any subject or year group with video, music, drawing and photography. Sessions are recommended for educators of students aged 5‑18. Find the sessions for teachers here.
We would love to see how you are going to use LGfL services alongside the Everyone Can Create guides and resources to help energise your students' learning? Let us know by sharing your evidence of impact (it could be photos or students work) via our Facebook and Twitter and if we like and retweet your work you could win an LGfL goodie bag!
And don't forget about our latest campaign Pledge 2020, Where we are giving schools a bandwidth boost, putting more security into our network and putting in fantastic equipment AT NO ADDITIONAL COST -to help enhance the use of devices such as Ipad within your school all you have to do is push the button #PoweredbyPledge2020