'It's' nearly here and we know as teachers how hard it is to get through the final weeks of the Autumn term. It's cold, dark and wet, you are exhausted because of grotto duty at the Christmas Fair, you have been trying to get the glitter out of your hair for several days, sorting out yet again who gets the toy from the cracker during the Christmas lunch or going to yet another Christmas production practice! It leaves gaps in your day which you may not know how to fill, which is why we are offering you a range of stocking fillers to help you fill those moments!

Busy Things offers a range of fun, festive digital content that you can use to get that much-needed magical moment of peace within in your class. From designing your own digital Christmas card, decorating your own tree (perfect for fine motor control in the EYFS), writing a letter to Santa, exploring symmetry through making your own snowflakes, or building a digital snowman you can use the many fun, interactive tools.
Busy Things have just released an updated 'Santa's Sleigh Ride'; in this fun game the pupils help Santa to get as many presents delivered as possible! In the daytime, they collect as many presents as they can using the 'giddy-up' button to keep him in the air (on a desktop computer you can use the space bar too). They should make sure they avoid the red monsters or else it's game over! At night time, they drop the presents down the chimneys by pressing the 'throw present' button (on a desktop computer they can use the space bar too). There are 3 other ways to play the game: 'Words' within this mode at night time you must select the present that matches the label on the chimney, 'Mental Maths' they must select the present that match the amount on the chimney and 'Shapes and colours' during night time you must select the present that matches the shape/colour on the chimney.
Also, newly added are more fun colouring sheets which you can use digitally via Busy Paint or simply print them out.
[gallery type="slideshow" size="full" ids="3054,3055,3056,3057,3058,3059,3060,3081,3082,3083,3084,3085,3086,3087"]
The j2e Tool Suite has a Christmas winter wonderland tab where you can access a bumper pack of festive treats. Why not try playing a game of digital noughts and crosses festively named 'Shepherds and Wise Men", play a word matching game or create your own digital nativity scene?
[gallery type="slideshow" size="large" ids="1615,446,1616"]
Did you know that all of these resources are made with the powerful j2e5 application? If you select the edit button on each activity you can see how the activity was made and then ask your students to edit the activity.
Many J2e tools have also had a Christmas makeover:
J2data (Branch):

a Christmas set of resources to sort – elves, reindeer, gingerbread men etc. – plus a Christmas background and the clothes category are all winter clothes.

J2Pictogram:

a set of high-quality Christmas clip art images to use.

JIT:

Both

Write

and

Paint

have had a festive makeover, with a Christmas background in

Write

and Paint having high-quality Christmas clip art images to use.

J2code:

Visual has a reindeer instead of the usual penguin sprite (also a new update enables you to search via safe search where you find more Christmas sprites with ease).

J2e

also offers analogue activities such as making yummy festive biscuits. Remember to go back every day to open the advent calendar to see the latest activity!
Your students don't need to be visited by the Ghost of Christmas past to see what has happened at Christmas time in the past. Let them search The Guardian and The Observer Archives, they go all the way back to 1791 and offer a window into celebrations from years gone by; great for your students to research and compare modern traditions with those in the past. Look at my previous post on other ways to use this resource too.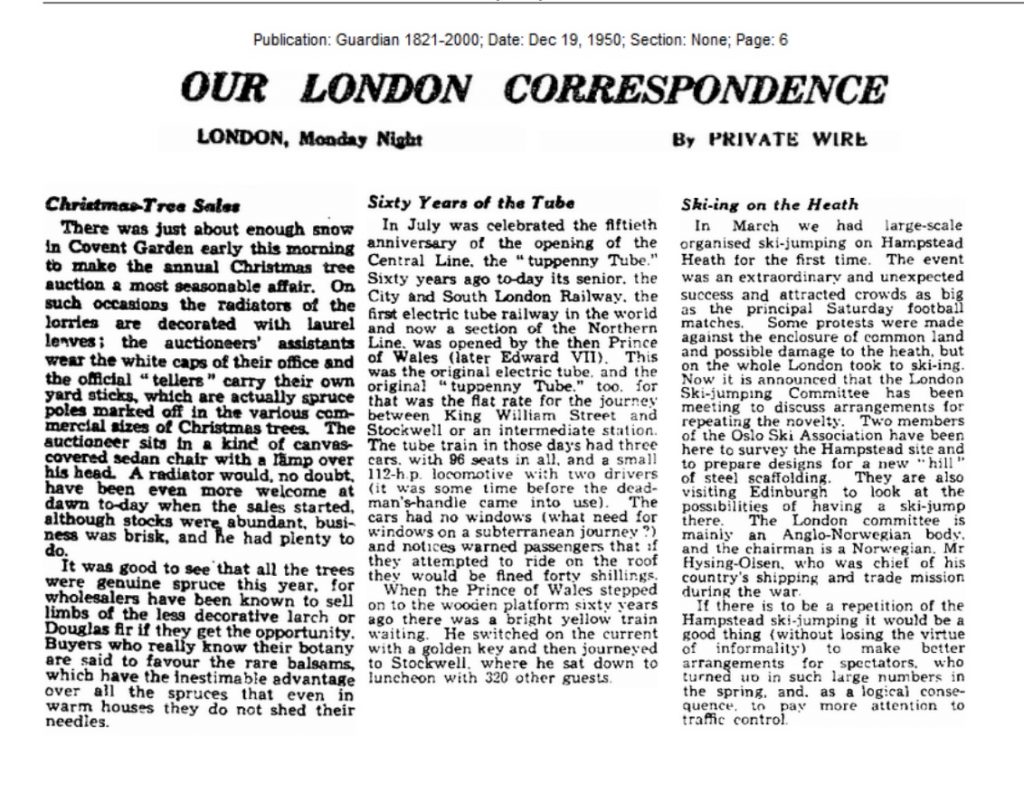 Widgit has 3 ready-made activity packs you can download for Christmas, which can be found in the activities area of the Widgit resource.
Christmas Cards:

3 ready to print and fold Christmas card designs. Provided in the pack is a full-colour card for each of 3 designs or to make it more personal, each design also has a 'colour your own' version. Each card features Widgit Symbols and pictures and a symbolised greeting message on the front.

Christmas Pack:

Worksheets and activities from the Symbols Inclusion Project, This pack contains a range of 21 activities based around the secular aspects of Christmas, suitable for children of different ages and abilities. The more difficult activities are numbered towards the end of the list. included in the pack is an interesting German folklore story about why we put tinsel on a Christmas tree.

Nativity Pack:

Worksheets and activities from the Symbols Inclusion Project, 12 Nativity and Christmas themed activities and stories: colouring, word search, letters to Santa.

There are also ready-made packs for

St Lucia

(the Swedish Festival of Light) and

Hanukkah.

These resources are for whole-class work, small groups and independent workers. There are symbol–supported stories, text-only stories, information sheets, recipes, crosswords, word searches and much, much more.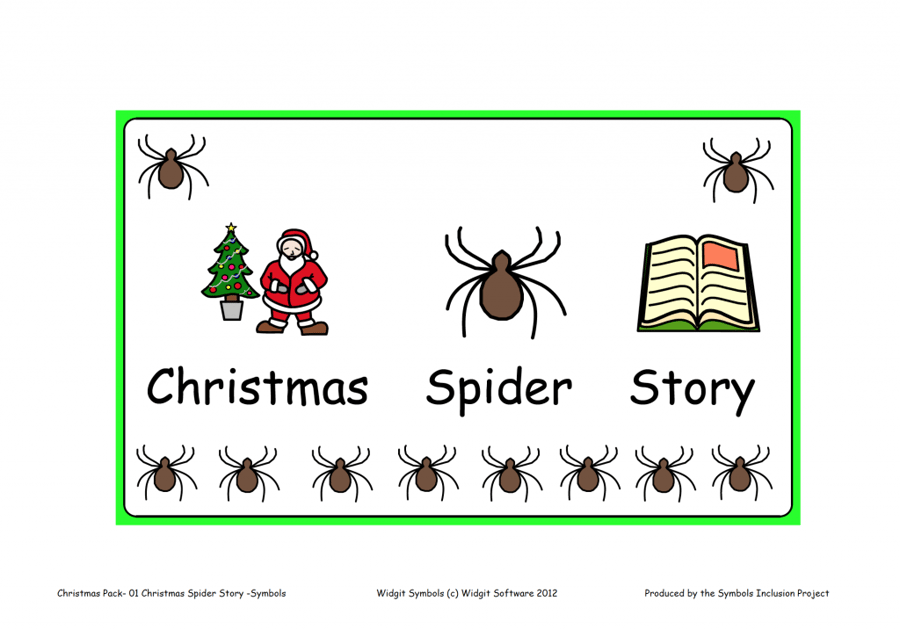 Audio Network has over 60,000 professionally produced tracks that can be searched by keyword or mood. Why not search for 'festive', 'jolly' or 'Christmas'? You can use the tracks in lessons, performances and for any videos you create in school – without breaking any copyright rules!
Here are my 5 top picks from the Christmas jukebox:
Swingle Bells:

who needs the Michael Buble Christmas album when you have this up-tempo Christmas classic? (Cocktail, swing, jazz with crooning male vocal).

Swing Merry Gentlemen

: Jazz trio arrangement of 'God Rest Ye Merry Gentlemen'.

The Holly and the Ivy:

Traditional English Christmas carol played by a brass band.

Rockin' Wizards:

A very familiar-sounding glam rock tune.

Warm And Toastie:

Display an open fire video on the IWB, get out the marshmallows and put on this warm and cosy song.
[playlist images="false" ids="3066,3065,3064,3063,3062"]
We also have Espresso Faiths to look at how Christmas is celebrated. Why not compare this with how different communities celebrate festivals and ask your students to explore the common links that they can see in the religious celebrations?
[gallery type="slideshow" size="large" ids="3068,448,3070"]
If you love an advent calendar (I know I do; I have 6 in my house!) have a look at the wonderful work of one of our Digital Excellence Award Winners, Simon Pile, with this wonder 'Doodle-a-day' book (designed for anyone aged 4 to 94). This book contains 25 Keynote doodle challenges to put you in a festive mood. Day-by-day you can build your skills using Keynote and move from adding a simple drawing to creating a whole animated movie with sound and music. So, download the book today and get ready to doodle!
and dont forget its never to late to send a Christmas card, unlock creativity this festive season and design your electronic (and environmentally friendly) Christmas greetings using #adobespark. Start your design from scratch or use the ready-made template Christmas Card designs, available here.
Whilst we are sorry to say we can't get round to everyone's house to drop something in their stockings, we can give you to the gift of Pledge2020. We are giving schools a bandwidth boost, putting more security into our network and putting in fantastic equipment AT NO ADDITIONAL COST – to help enhance the use of hardware within your school all you have to do is push the "count me in" button #PoweredbyPledge2020.
Also, a quick reminder that we also have this blog post about using Christmas media within school.
However you fill the last weeks of this school year, we at LGfL want to give you a massive round of applause and thank you for all of your hard work and support this year. We hope you have a restful break and are ready for an exciting 2020! Merry Christmas and a very Happy New Year!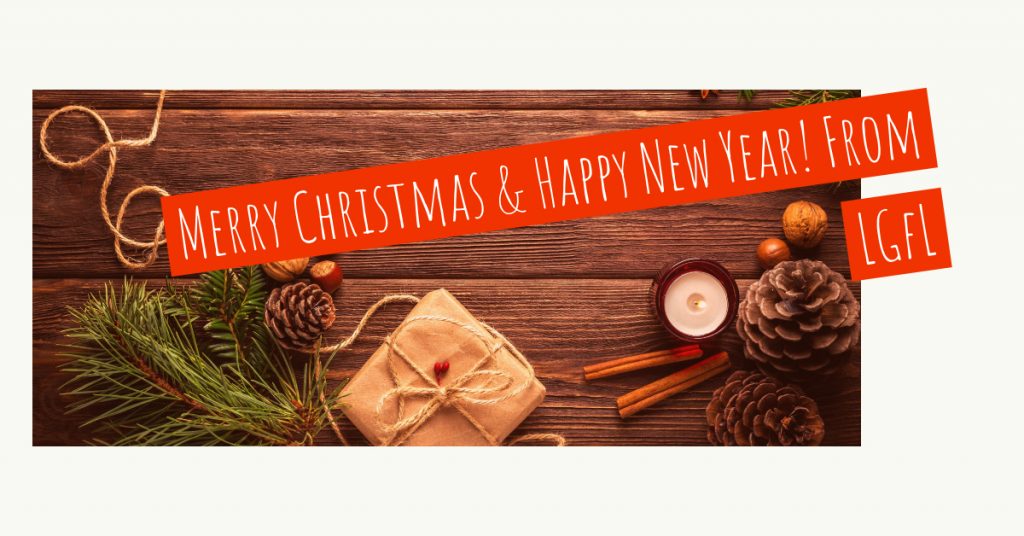 Please share your Christmas creations with us on LGfL's Twitter or Facebook.