As a parent with 2 primary aged children and doing my best to home school while working, these last few weeks have been tough! In our family, we have attempted to keep the routine of school with a few adaptations and changes as we have gone along to our daily routine, but for me, the weekends have been hardest with less structure and more free time during the day, the children (and the adults) have found it hard.

So with the Easter holidays, you may want to continue to do a few creative projects and keep a routine (but perhaps a looser timetable) so with that in mind, how can HL.Resources.lgfl.net support you over the Easter Holidays?
It may not feel like it but spring is nearly here, the clocks have gone forward, it's the season of baby lambs, daffodils, chocolate, fluffy chicks, chocolate, longer days and new life. Did I mention chocolate? So, here are a few sugar-free egg-cellent ideas to use with your students this Easter. (sorry you will have to buy your own chocolate and put up with my egg-stremely bad puns!)
Busy things offer a range of Egg-ceptional digital content that you can use to explore the concept of Easter within your class. From designing your own digital Easter Egg (perfect for fine motor control in the EYFS) exploring the story of Easter in more depth or recreating your own Easter Sunday story.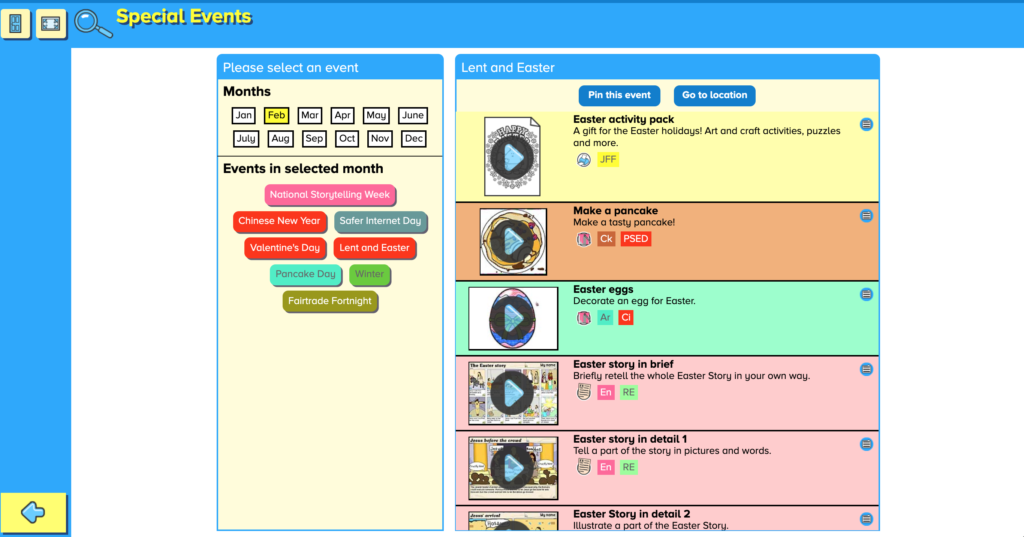 Busy Things have made this eggs-uberant Easter pack contains something for everyone: colouring, drawing, creating patterns, puzzles and crafts.
[gallery type="thumbnails" size="medium" ids="3554,3555,3556"]
To explore faith in greater depth you could use Espresso Faiths to look at how Easter is celebrated. Why not compare this with how different communities celebrate other spring festivals and ask your students to explore the common links that they can see in these celebrations?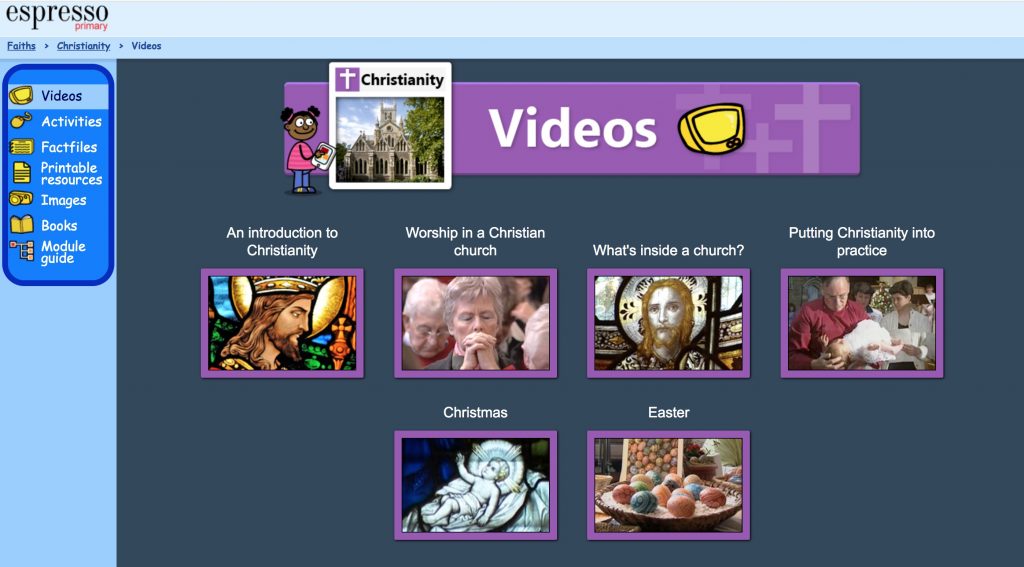 Just 2 Easy has a range of digital tools to support you in making your own Easter resources, here are some ideas to get you cracking!
Why not create your own Easter egg hunt (you could use real eggs or printed out eggs) and then collate the data into j2Pictogram.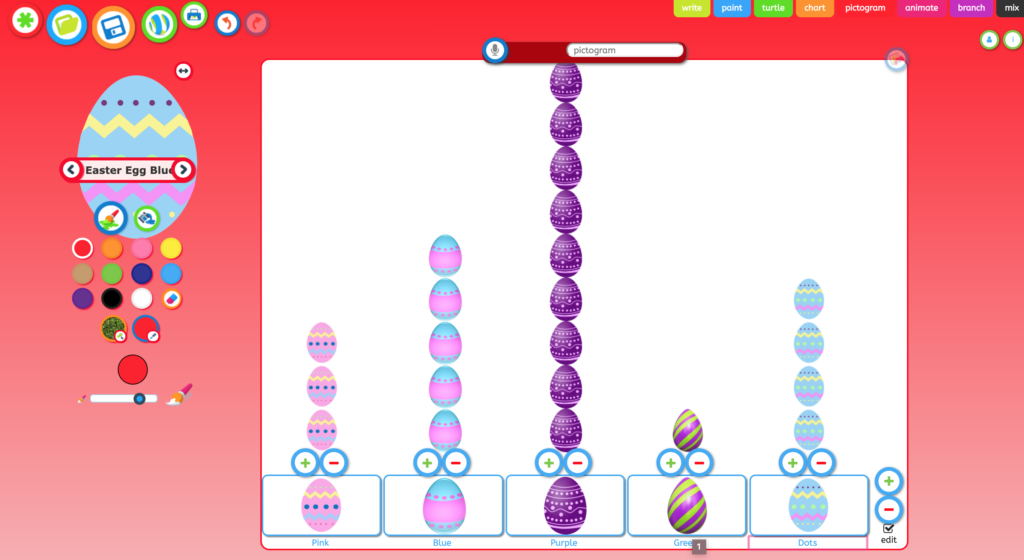 Hold an Easter egg popularity test (maybe with a small taste test) with j2Vote and then collate the data into a graph using j2graph, (if you are wondering I am hoping for a Dairy Milk Fruit and Nut Easter egg!)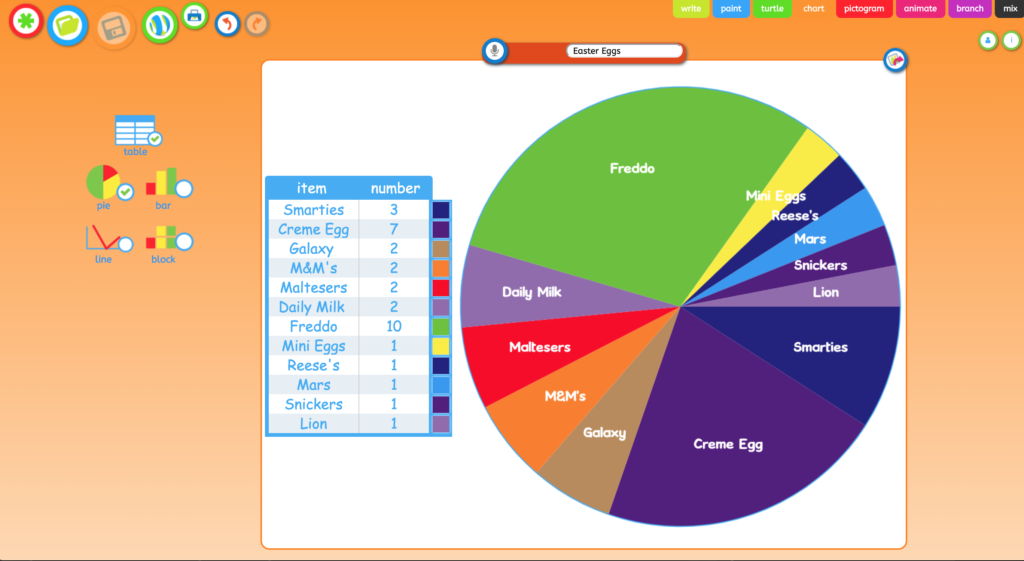 You could also take a virtual Easter Egg Hunt using Turtle, here is a template you can use.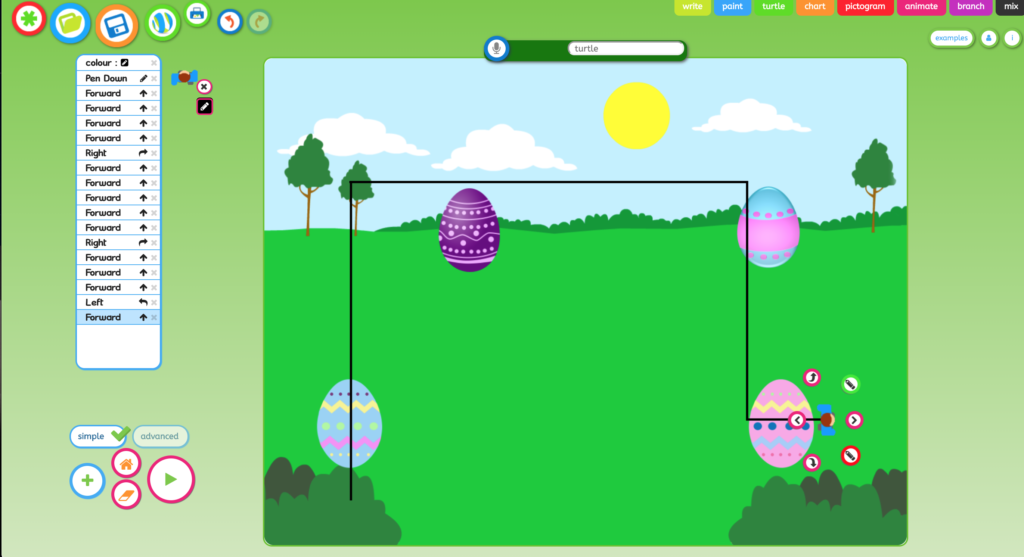 Use j2Paint to design your own Easter eggs, great for fine motor skills, you can use this template.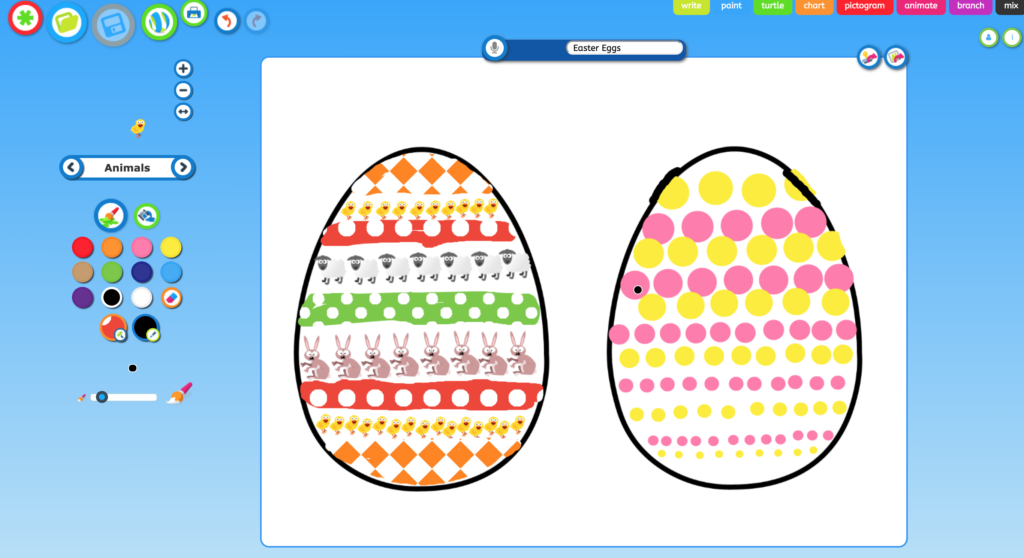 Research the concept of Easter celebration across the world and create a presentation with j2e5, why not add an interactive quiz? You can use this template as an example.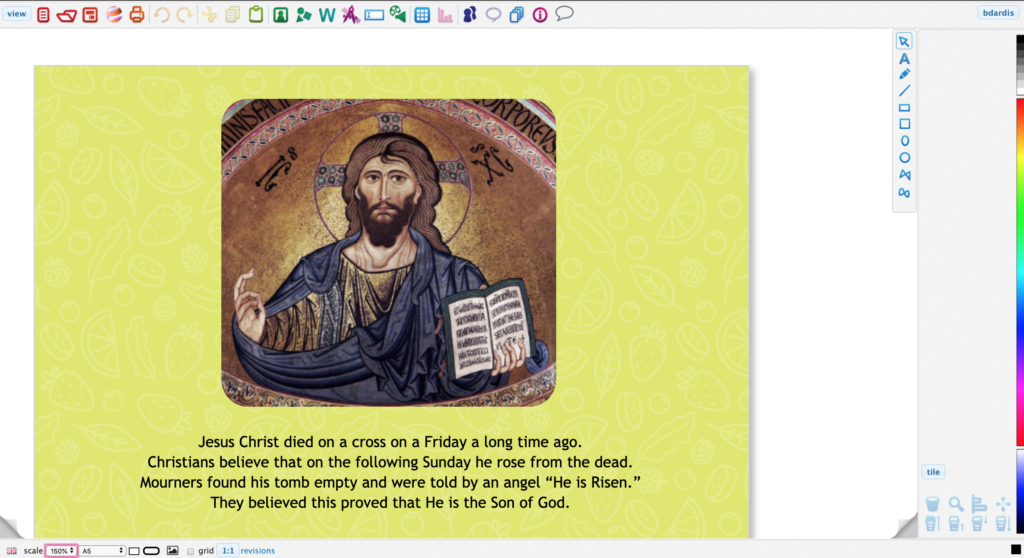 Widgit Have an egg-stremely good set of activities from the Symbols Inclusion Project, Within the pack are two symbol supported stories about the events of Easter designed for different levels. The large symbol cards can be used in small group work to help retell a simple story. The longer story is supported by the vocabulary list for children to re-write their own version of the story on the Easter writing and drawing paper.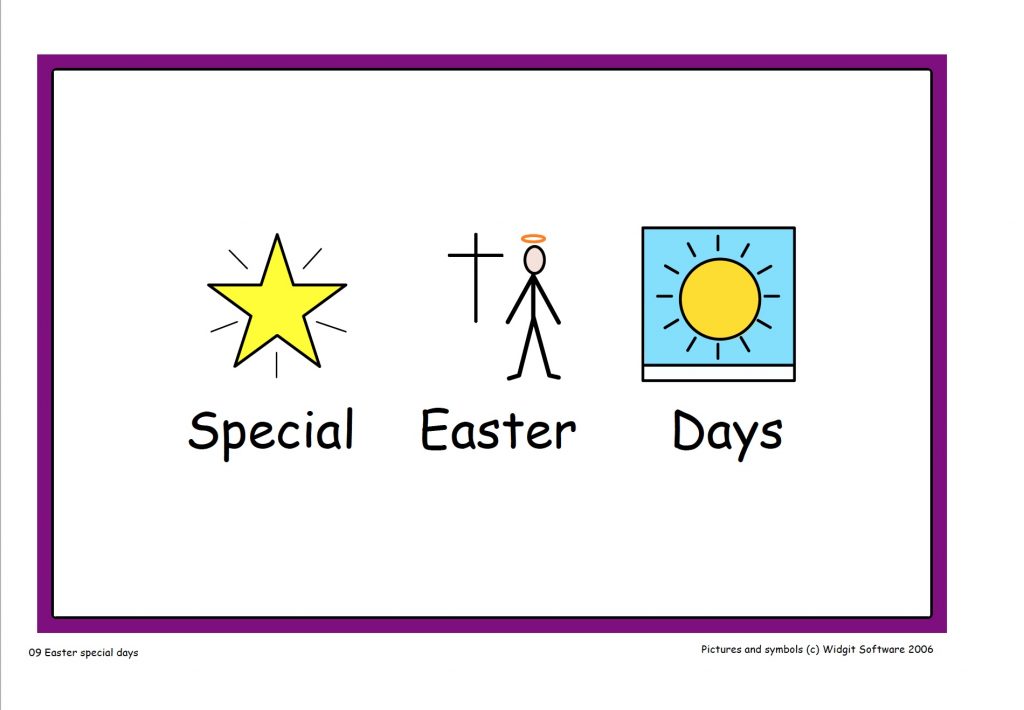 As Easter is also a time of rebirth and growth, why not use some of our science resources to kick start some egg-ploration into the topic of growth? The ever-popular i-Board has a range of life cycle activities such as Hatching a chick or planting a seed.
Switched on science have various units such as "Young Gardeners" which cover the concept of plant and animal growth, Switched on Science is a flexible and creative investigation-based program with a clear focus on working scientifically. It is packed with best-practice CPD videos and supportive lessons to ensure every teacher can deliver the curriculum with confidence.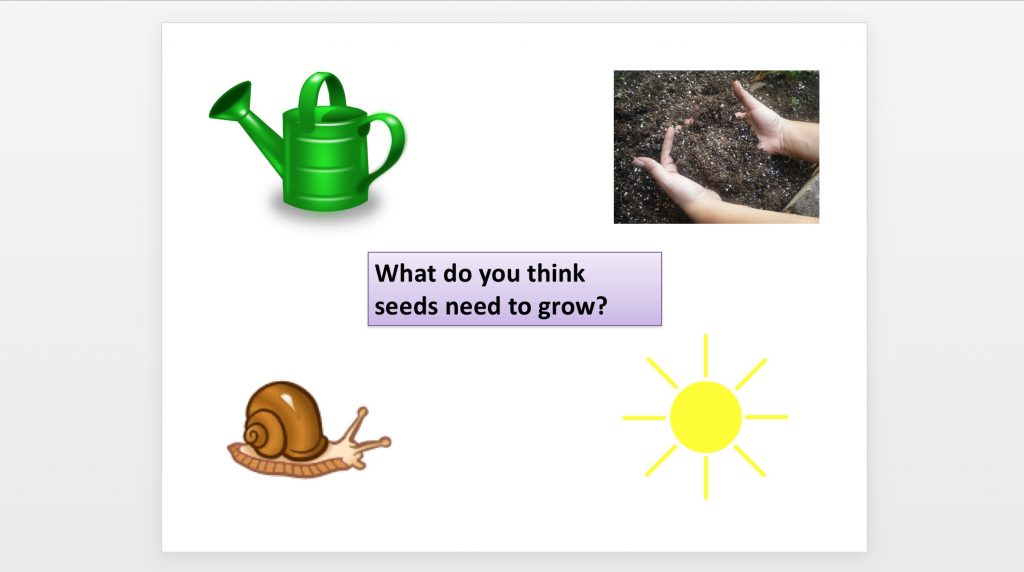 Virtual Experiments also has a range of growth-related science activities, these ever-popular online resources are ideal for demonstrating difficult scientific concepts with the added benefit of minimising the time, mess and fuss involved in many experiments and allowing to repeat, slow down, stop or vary the conditions of the experiment.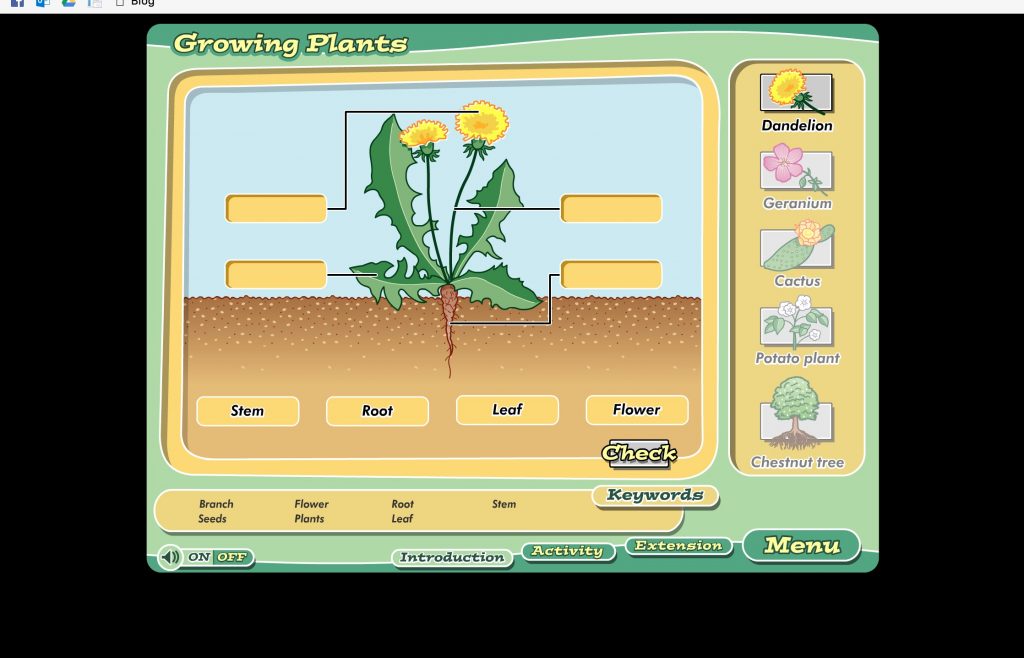 Don't forget you have the power of Creativity at your fingertips with the whole range of Adobe Creative Cloud tools to empower students to think creatively and communicate expressively, so they can turn their classroom ideas into college and career opportunities if you haven't already signed up to receive your licences simply go here and sign up.
To get inspired for Easter just go to the Adobe Education Exchange, created for educators by educators, the Adobe Education Exchange is a free learning platform offering instant access to professional development, teaching materials, and other tools designed to egg-nite creativity in the classroom.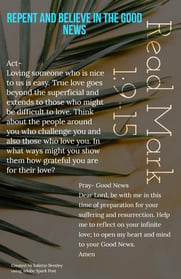 Have a look at Juliette Bentley's idea of using Spark to create Easter Reflective Action Cards.
They contain a reading, a prayer and a call to action. The intention is that they are used for an opening to a Religious Education lesson (Catholic/Christian), during the period of Lent so that they can approach it mindfully. Teachers might email the asset out or print them and give each student a copy. Students then create their own card using Spark and this is then printed, laminated and given to the student to take home and share with their families.
Or why not use Susan Bell's (Instructional Designer) idea to create an ecard with Photoshop
using a picture of your face, Easter eggs and an Easter bunny picture.
And just a reminder that The Inspire team have gone through all of the curriculum resources at curriculum.lgfl.net and curated resources suitable for home learning, You can find them by using the new home learning filter or by using this quick link: hlresources.lgfl.net
Please note that the access control will change but the licence terms will not.
Further details of licence conditions can be found in the individual summary page for each resource found at hlresources.lgfl.net
We would love to hear your thoughts on our new resource and what you would like us to make next to support Home Learning and also how we can support you and your students just contact the Inspire team by emailing contentsupport@lgfl.net or contact the LGfL Switchboard: 020 82 555 555.
If you do use any LGfL content in your at home or in your school to inspire your students do let us know by posting them on LGfL's twitter or Facebook pages