It's important at tough times like this when you may feel powerless to change the world that You can make a difference! and you have the power to change lives! Comic Relief's RED NOSE DAY is back on FRIDAY 18 MARCH 2022* whatever you do, no matter how small, you can help people live free from poverty, violence and discrimination. This includes funding organisations that are supporting people right now in Ukraine, and those attempting to cross the border. Because you have the power to change lives so please do get involved.

They have put together free downloads for schools and Early Years settings and encourage you to use their fabulous resources to make the most of Red Nose Day. From posters, recipes and activity sheets to quizzes and curriculum-linked learning resources, download everything you need to make this Red Nose Day the best ever.
*If you are like me and over the last couple of years time itself has lost some of its meaning, don't panic you are right we did have Red Nose Day last year as well, Comic Relief's Red Nose Day is now an annual event for more details on why see here.
Using LGfL Resources
Busy Things On March 18th 2022 all Busy Bodies will have a red nose for the day! Make sure you have made your Busy Body before the day so you can see which of their five noses you get! If you don't yet have a Busy Body you can read about how to create one here.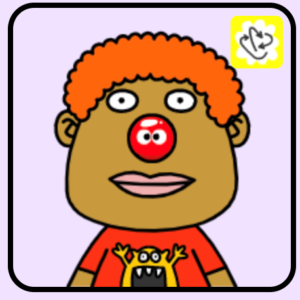 Also, click on the Busy Things Special Events tab to see activities they have suggested for Red Nose Day 2022. The pupils could create a Red Nose picture by drawing their own face or working with a Busy Things character and then use the art tools and clipart to create their own funny face!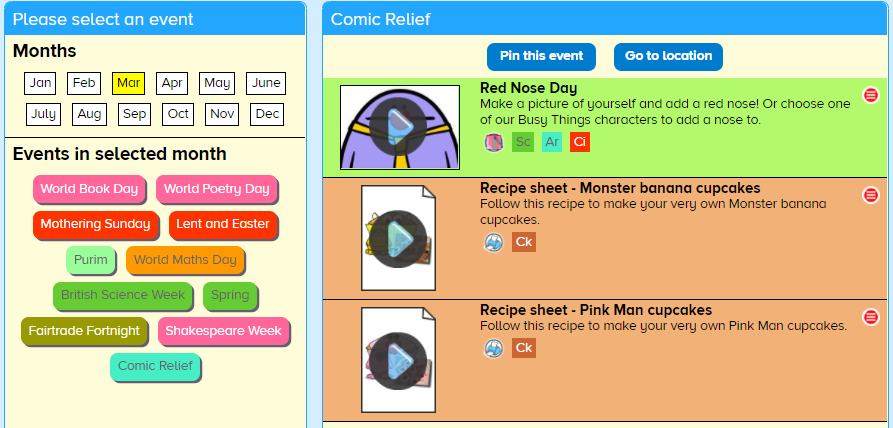 Why not use some of the templates provided on the Comic Relief site to share with your pupils via the just2easy Toolsuite? They can then add their own creative spin on the masks, bunting and posters.
J2PDF allows you to turn worksheets into fully editable digital documents, To begin, you will need to have a PDF ready to upload. Locate the required PDF and drag it onto the dropbox area. J2PDF will load the PDF file as a background image onto a J2e5 file, with all the same functionality. Users will be able to add pictures, text, shapes, sound recordings and videos to demonstrate their knowledge and understanding. For information on how to use the J2e5 functionality, click here.
This year's Red Noses are the wildest bunch yet! There are eight to track down, including the lesser-spotted rare Nose, colourful Cam the chameleon. Just like last year, all the Noses are 100% plastic-free – including the packaging – making them green as well as red, why not use the Pictogram tool found within the just2easy toolsuite to either see which noses your class found in their box or ask your student to pick their (favourite) nose! Older students could use this data to work the percentage of finding a particular nose.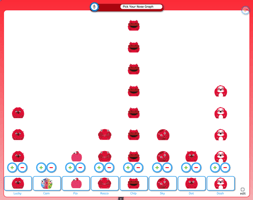 Or why not get your students to create their own joke-telling animation, you could either make this using the Animate tool found within jit5, just using a simple Red Nose Sprite student can make simple joke-telling animations, and don't forget you can download them as Gifs (perfect to use on Social Media to show your support) here is the file I used to make this animation.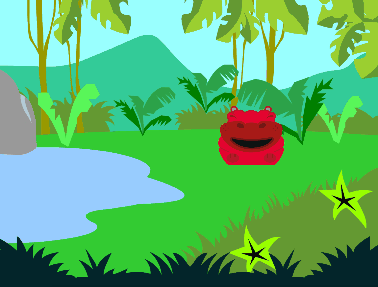 Or use the coding tool visual found in j2code, In this activity, students program an animation of two sprites (noses) interacting using the coding tools 'Visual' found in the j2e tool suite of digital tools. In doing so they learn that programming is the process of implementing algorithms as code and about the importance of sequencing commands. You use the video below to showcase the kind of animation you will want your students to create.
Part 1: Ask your students (Working in partners) to create an algorithm design for this task including information on:
1. When and how the sprites move
2. What the sprites say and how long they say it for.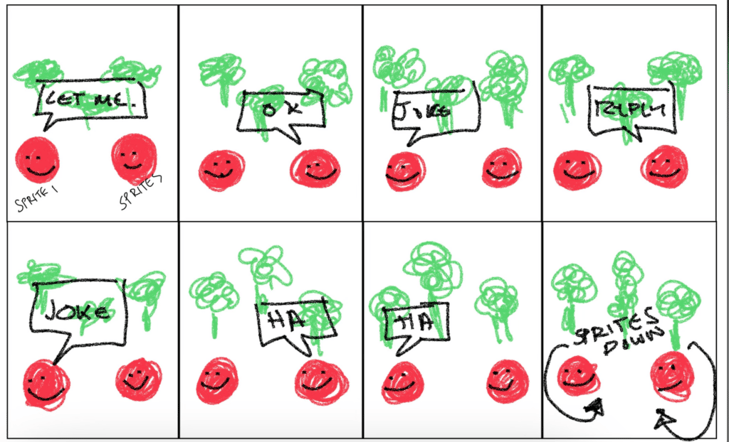 Part 2: Ask your students (Working in partners again) to apply the design via the coding platform 'Visual' in j2e
Explore how students can use the 'Broadcast block' this is an Events block and a stacked block that sends a broadcast throughout the program. Any scripts in any sprites that are hatted (put on top) with a "when I receive block/message block" will then activate. Broadcasts are a good way to have sprites and scripts communicate, here is the j2code file to help you, and here are the nose images that you will need.
Growing Up Around the World aims to help UK children understand the realities of childhood in different contexts. Designed for use in Citizenship, PSHE or Geography lessons, the videos introduce Key Stage 2, 3 and 4 pupils to human rights, building an understanding of the issues facing people around the world. The resources come with a comprehensive teacher pack with full lesson plans, starter activities, sample worksheets, a dictionary of key terms and tips for expanding on the material provided in the resource. The charity tve took over more than two decades, following the lives of eleven children in ten different countries to make this series of groundbreaking films.
You could use the films in Growing Up Around the World to inspire your pupils to think further about the work of Comic Relief in raising money to support people living incredibly tough lives. They could then:
Write a blog/news report about the work of Comic Relief

Make a short film to explain why it is important to get involved

Design posters to persuade parents to donate to this year's Red Nose Day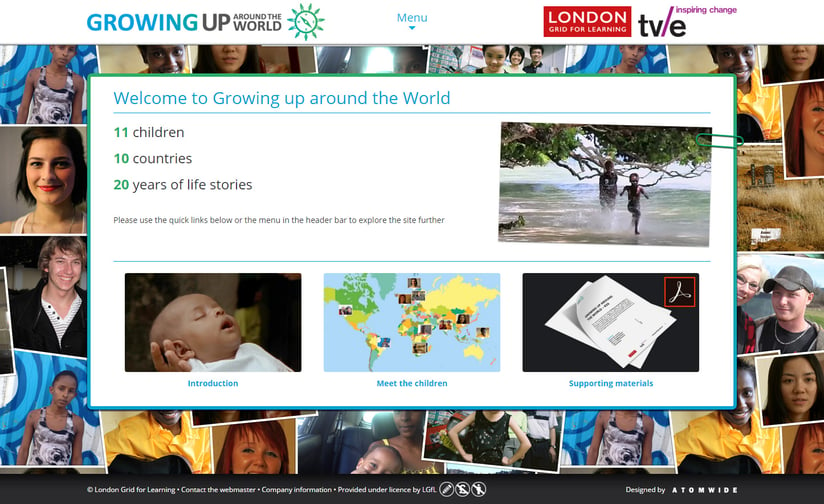 ReadingZone Live could provide your pupils with a starting point for including humour in their narratives. Below is just one clip from RZL with Andy Riley talking about "How can anyone introduce humour into their writing?"
There are other authors talking about humour too: Julian Clary, Guy Bass and Anthony McGowan (find the videos by searching select to view videos/KS2/humour). Perhaps you could set your class the challenge of writing a humorous short story.
They can use ideas from the ReadingZone Live author interviews. Once completed the short stories could be put together in a class anthology called "The Power of Funny" and you could hold a competition to see who has the best front cover design using Adobe Creative Cloud Express
Remember we would love to see any photographs, posters or other work completed by your pupils and show how your school has raised money for this worthy cause. Please share with us via our Twitter or Facebook pages using the hashtag #RedNoseDay.