With Christmas on it way don't think that LGfL have forgotten you! We have 3 great gifts for you and your students!
In partnership with ReadingZone Live we are proud to announce not one not two but three new updates to our ever-expanding book case of children's authors.
ReadingZone Live is a partnership with ourselves and Reading zone bringing regular interviews and live videos conferences with some of the best contemporary children's authors and illustrators to London school, you can see past events here.
Antony Horowitz, Sally Gardner, Sophie McKenzie, Robert Muchamore, Pete Johnson, and Alexander Gordon Smith are among the authors who have already joined us for the ReadingZone Live Programme, which helps to inspire young people to explore new authors and genres and help children to develop their own creative writing.
LGfL schools are linked to our live author events via video conferencing, with one school's selected to host the author event, during each event, authors discuss their writing process before answering the student's questions via video.
First up is Cath Howe Author of soon to be published 'Ella on the Outside' Cath Howe is an author and teacher working in a South West London school writing for, and working with, Key Stage 2 primary age children.
Her first two books were published in 2012 by Pearson in their Bug Club, "The Curse of the Highwayman" and "The Highwayman's Revenge". She has won prizes for stories, poems and monologues and even written a musical.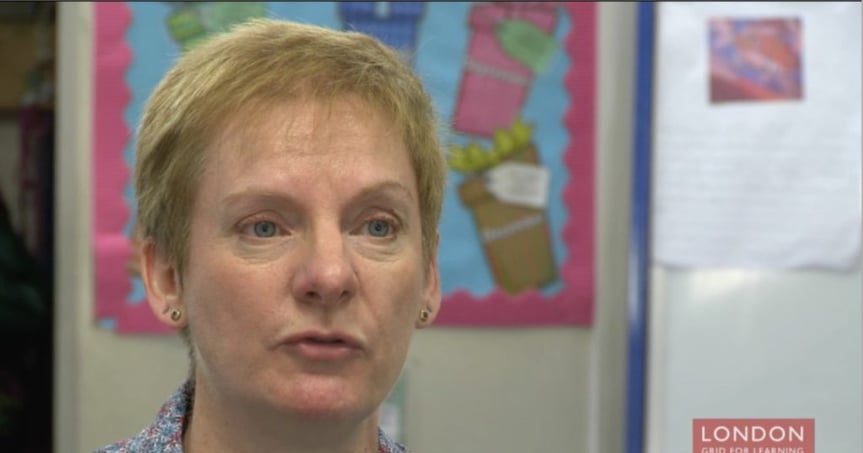 Cath speaks about how her role as an author in residence works and how it can be different to being a class teacher "A writer in residence can focus on a task in a different way to the class teacher who has all sorts of other demands on their time" and how knowledge of the students can help affect to the stories told "You have the children's voices in your head when you are writing parts of the story as you get to know the children in school so well"
Secondly, we have Roger Stevens who was interviewed as part of his role as National Poetry Ambassador for National Poetry Day.
Roger has written over 24 books and has poem published in over 200 children's anthologies, He is also the founder of the Poetry Zone website, which encourages children to write and publish their poetry and offers guidance and ideas for teachers on how to make teaching poetry fun and rewarding.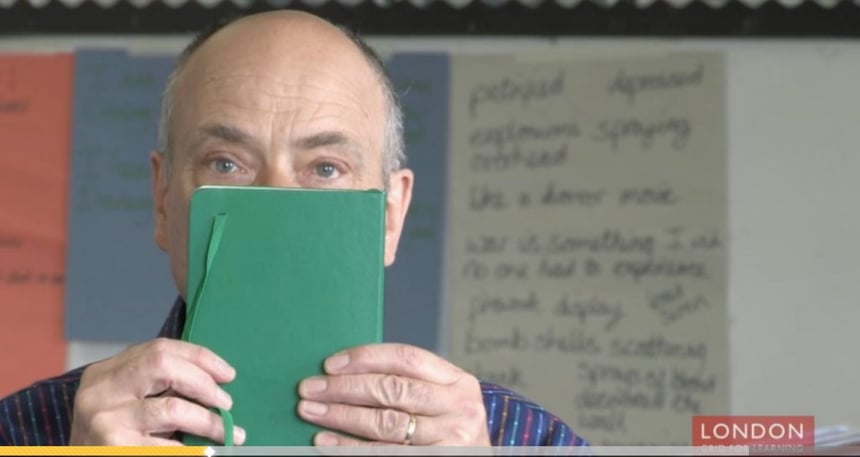 During the interview Roger speaks about how he creates poems and how much music influences his work "The Lyrics of Bob Dylan helped me understand that you could write about real, important topics but in a simple format" he also speaks of the importance of having a notebook to jot down what people are saying around him or when something pops into his head "You need to keep your ears and eyes open to help inspire you to write poems"
Roger also speaks about why National Poetry Day is such an important thing to celebrate "We need national poetry day to show the world that there are brilliant poems out there! That poems don't need to be academic and can be fun!"
Last up is the wonderful author illustrator Oliver Jeffers who was interviewed by six different schools across London. Oliver spoke about his new book "Here We Are" and shared with the children the book written for his son before he was born and that at its core, has a simple message, to be kind, accept one another and to look after the planet. In the book one page depicts dozens of people nudging up to one another a lady in a burqa; a sumo wrestler wedged between a nun and a punk – and the line: "don't be fooled, we are all people".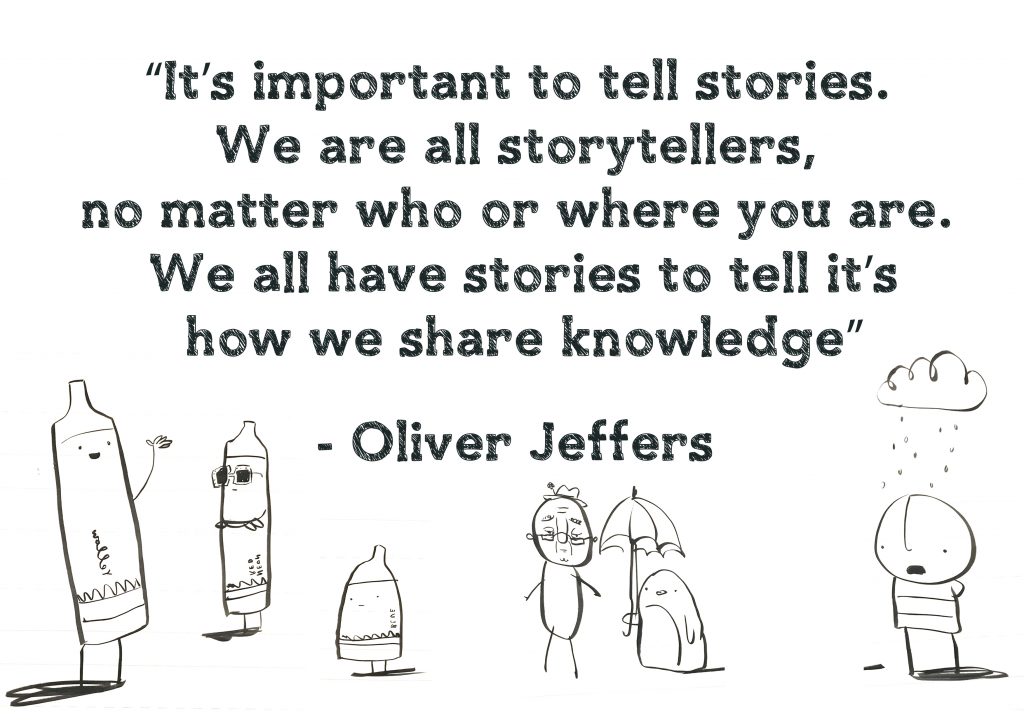 Oliver was excited to share his creative process and shared with the audience the secret of writing a good children's book 'Try and be economic with your use of words. Say what you are trying to say with as few words as possible' When asked how does an illustrator find their own style instead of just copying someone else he explained 'Illustrators find their style when they stop trying to copy other peoples'
If you are interested in taking part in ReadingZone Live event or want to just submit questions to be posed to the author just contact contentsupport@lgfl.net