Last month, a new "The Demon Headmaster Series" started on the CBBC channel (and it is also available on the BBC iPlayer). The new series replicates much of what was terrific about the original series – playing into school children's concerns about feeling like an outsider, with genuinely great twists. There are also nods to this new series taking place in 2019, with references to social media, hashtags and overpriced hot chocolate.
You may be wondering, "what this has to do with an LGfL curriculum blog post?" Gillian Cross, the author of The Demon Headmaster is one of the many authors featured in our ReadingZone Live resource on LGfL. So, if the pupils in your class are currently enjoying this children's series on the television you could explore Gillian's interview on ReadingZone Live with them.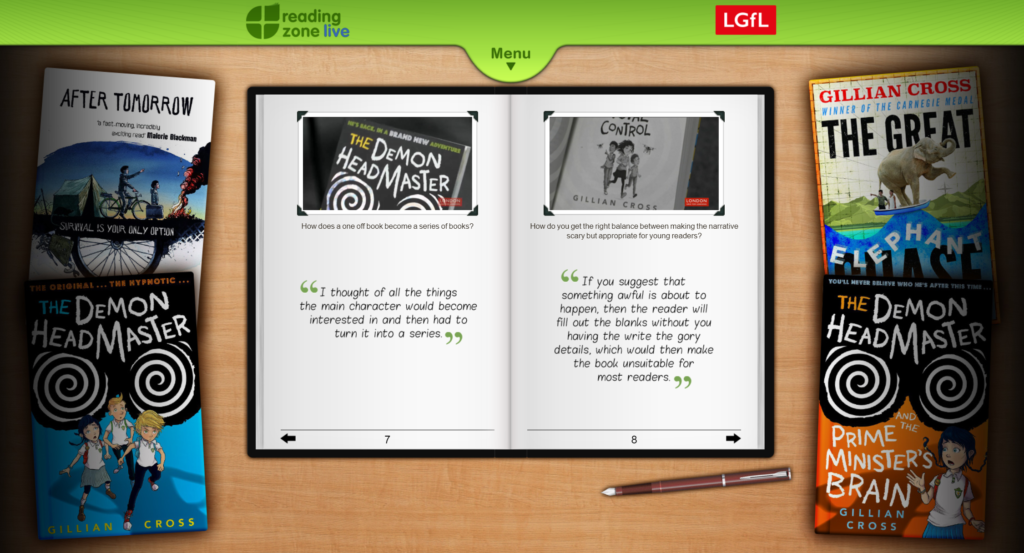 The huge range of author interviews hosted on LGfL's ReadingZone Live resource can be the ideal place to start if you are looking to encourage reading for pleasure with the pupils at your school. The resource will enable the pupils to explore where published authors get their ideas from and also to have a better understanding of a range of approaches to developing story plots, characters and settings.
Recently, Sibel Pounder's interview has been added to this extensive collection; in her much loved Bloomsbury series, she writes about fabulous mermaids, witches and feisty fairies. You may be using Sibeal's series of books whilst studying fantasy narratives or have chosen one as a class read whilst you explore topics such as 'Enchanted Woodlands' or 'Oceans and Seas'.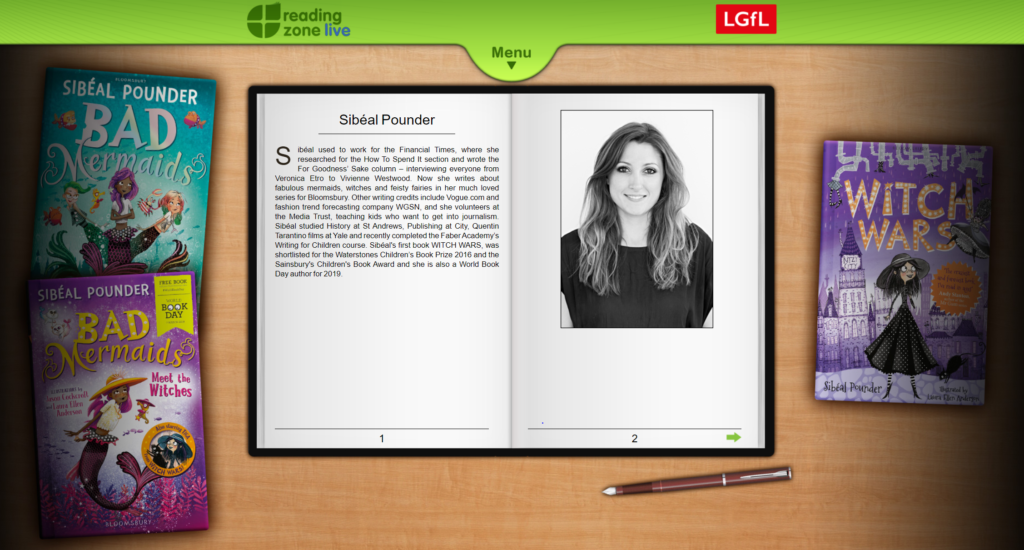 Many other resources hosted on LGfL can complement a study of such literature. If you want your pupils to design a book jacket or create a storyboard for planning out their ideas for their own narratives featuring a mermaid, witch or fairy you could do so using Busy Things. Watch Sibeal talk about how she uses story maps in her writing in the clip below.
BusyThings hosts a wealth of exciting activities to explore within the topic of traditional fairy tales too. The stories included are "The Three Little Pigs", "Goldilocks and the Three Bears", "The Gingerbread Man", "Little Red Riding Hood" and "The Three Billy Goats Gruff". Each story is retold in a fun manner, with follow up activities such as sequencing, picture ordering and building your own story scene.
In addition, remember there are a whole host of other activities available in Busy Things too. The geography section, for example, contains 'maps and locational knowledge' and 'human and physical geography' sections. Once your Headteacher has completed the data declaration release to allow LGfL USO log-in to work with Busy Things you can use the "curriculum browser" function (available in the "teacher mode") where you can explore different search terms and this will also enable access to Busy Things at home for pupils and teachers alike.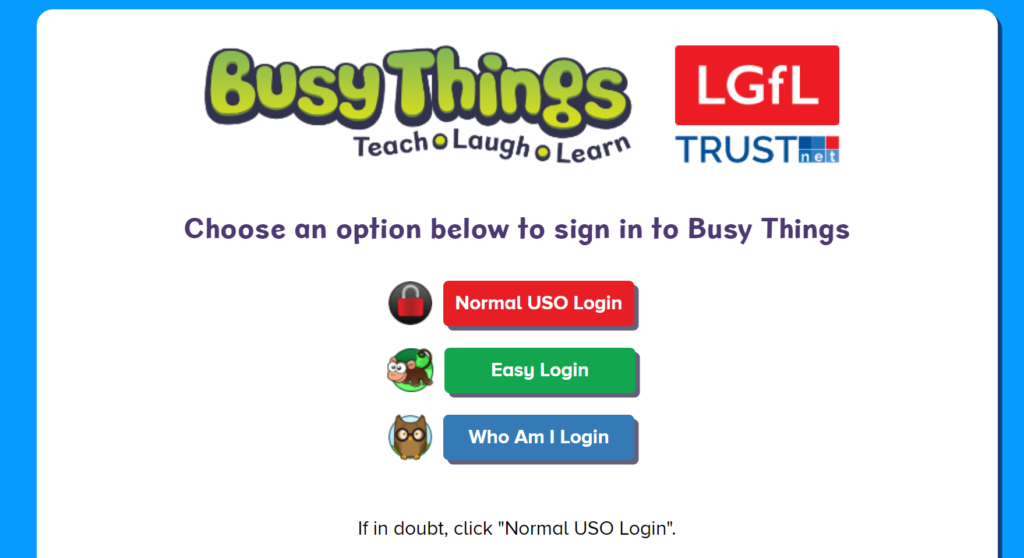 You could further explore the story blueprints of fairytales with your pupils by listening to several of the six traditional tales featured in this resource. The pupils could then complete the accompanying activities included with each fairytale (matching, sequencing, spelling, comprehension, prepositions and pronouns etc).
The LGfL EYFS Spotlight series features a "Fairytales" topic where you will find further suggested activities to complete with younger pupils. One suggests using JIT Infant Toolkit "Paint, Animate and Mix" tabs to retell a familiar tale and to then ask the children to remix the fairy tale. The pupils could change the settings by choosing one of the many different backgrounds found within j2e or they could change the main characters by exploring the characters found in j2e clip art folder. Click here for an example. The possibilities are endless!
Within the resource Widgit you can also find pre-made resources to support traditional tales including 'The Three Pigs', 'Snow White', 'Red Riding Hood', 'Goldilocks', 'Cinderella' and 'Three Billy Goats Gruff'. Each story has a fully comprehensive pack with a variety of differentiated activities, which include the story, sequencing activities, worksheets, crossword, matching activities, drawing, storyboard and play-script, all using the Widgit communication system as a scaffold to support all learners.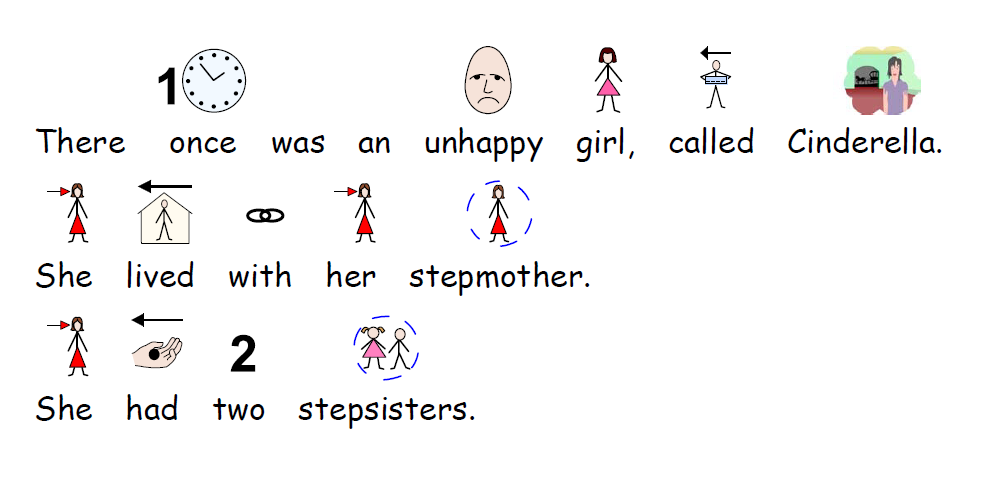 Remember, if you are based in a primary school you can claim 30 Adobe Creative Licenses with your Let's Get Digital Subscription; with this creative tool the pupils could explore different designs for the worlds the characters inhabit and so much more.
Please let us know if you would like to write a guest blog for your use of LGfL resources and the impact they have had with your pupils and the school. Remember to share these examples via our Twitter and Facebook pages too.