Our 'Author in Residence' on ReadingZone Live for December is Christopher Edge; his author interview has recently been added to the growing collection which can be used to promote a love of reading and gain an understanding of where authors get their ideas from.
Christopher is an award-winning author of The Many Worlds of Albie Bright, The Jamie Drake Equation, The Infinite Lives of Maisie Day and lots of other books too.

He grew up in Manchester where he spent most of his childhood in the local library dreaming up stories. As an adult he still spends most of his time in the local library dreaming up stories, but the libraries are now in Gloucestershire where he lives.
Before becoming a writer, he worked as an English teacher, editor and publisher – any job that let him keep a book close to hand. When not writing, he also works as a freelance publisher and education consultant and has written publications about encouraging children to read.
Christopher talks about what he hopes his books achieve for his readers and explains, 'We can't change the past, but we can all shape the future'.
During the interview, Christopher states, 'Time has been the most interesting topic to explore. When you look at scientific explanations – you find that some scientists don't actually think it even exists!'
Christopher's narratives explore many scientific ideas; at LGfL we host a number of resources to help you explore some of the scientific ideas Christopher writes about in greater depth.
Switched on Science offers full coverage of the science national curriculum across Key Stage 1 and 2. It is a flexible and creative investigation-based programme with a clear focus on working scientifically. It is packed with best-practice CPD videos and supportive lessons to ensure every teacher can deliver the programmes of study with confidence. The package comes with a video for each unit, teacher guide, pupil workbooks, ideas for differentiation and much more.
The "teacher" videos explain an experiment you can do. Below is the video in the Year 6 "We're Evolving" unit; great for a topic on evolution and inheritance.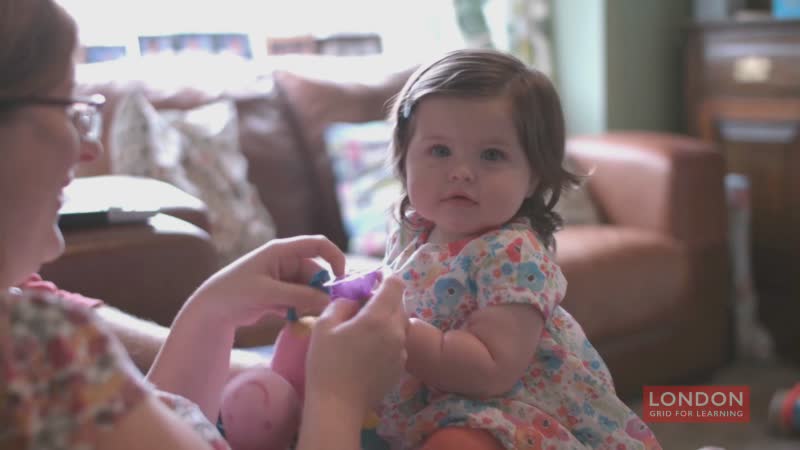 Continuing with the evolution topic, you will be exploring the development of life on our planet over billions of years. Our Fossils and Dinosaurs resource can really bring this topic to life; the resource guides you through from the very first signs of life (3 billion years ago) on Earth, through the 'Cambrian Explosion' of life (500 million years ago), to the emergence and subsequent demise of the dinosaurs (65 million years ago) and finally to the evolution of Homo Sapiens (a mere 2 million years in the past).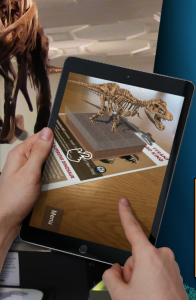 The Active Worksheet Pack includes a set of Active Worksheets and an accompanying Teacher Guide. They can be used as a starting point and then you can develop your own lessons around them or you could just follow the instructions for activities to complete using the ARtefacts in the Active Worksheets (ARtefacts = Augmented Reality Artefact). Watch the 'Fossils and Dinosaurs' walkthrough below:
Space Adventures features dramatic content and a virtual reality experience linked to the narrative. The aim is to draw the learner into the turn of events that threaten the ability of our intrepid astronaut Tazz to return safely back to Earth. Will her on board computer be enough to get her back safely or will she need to draw on her maths and science knowledge and understanding?
The resource features a comprehensive set of resources for Maths, Literacy and Science and a Computing unit created my Max Wainwright, author of the popular Espresso coding resource for primary schools. Watch the case study below to see how the pupils at Anson Primary School, Brent have used Space Adventures.
Finally, one of our Legacy resources, Virtual Experiments can be used to revisit and revise difficult scientific concepts. The resource is organised in three versions (Years 1 & 2, Years 3 & 4 and Years 5 & 6). It allows you to repeat, slow down and vary the conditions of experiments.
*Note: Any resource labelled with a Legacy hood will only be available until spring 2020. This is due to Flash-based resources no longer being supported in Chrome.
For further resources to use with Christopher Edge's books visit the new Resources page on his website, you can find links to book trailers, author videos, teaching notes, interviews, articles, reviews, sample chapters and even playlists for book soundtracks.
Please let us know the impact the resources have had on your pupils and colleagues or indeed suggestions for what else you would like to see from LGfL by posting on LGfL's Twitter or Facebook.