Guest blog post written by John Galloway (Inclusion and Technology Advisory Teacher, Tower Hamlets)
World Refugee Day, 20th June, has grown to become a whole week of arts, cultural and educational events helping to raise awareness of the stories behind people's decisions to leave the land of their birth and to present positive ones of their impact on the communities they join. Whether or not there are people from refugee communities in your school, the week can provide the background for a range of rich, educational opportunities, for all pupils.
That everyone can make a difference is at the heart of UNHCR's World Refugee Day campaign. This year, they aim to remind the world that everyone, including refugees, can contribute to society and Every Action Counts in the effort to create a more just, inclusive, and equal world.
Read on to find out how LGfL resources can support this vital campaign.
A good place to start is Real Voices, a series of short videos, aimed at KS2 and KS3, of three Syrian refugees explaining the reasons why they left their homes to take refuge in a camp in Jordan. It comes with downloadable lesson plans and resources, as well as links to key sites such as Oxfam and Tearfund for further follow up. Hearing directly from people who felt forced to leave their homes provides powerful testimony and unique perspectives.
At LGfL we have created a range of resources that can help support the idea of knowing the person behind the label, Developing British Values offers unique, high quality, safe and relevant teaching resources that foster a deeper understanding of keys issues that are raised with the concepts of immigration, tolerance and inclusivity. Celebrating Us looks at issues relating to cultural diversity and identity, rights, roles and responsibilities, online safety and good citizenship
For an insight into the impact of refugee communities in the countries, they come to live in you can find resources in the British Jews in the First World War resource. Although this is ostensibly about the period 1914-1918, it gives an indication of the lives of people who had chosen to leave Russia and Eastern Europe around the turn of the 20th Century, and their role in the conflict, perhaps helping to establish their community within the wider society.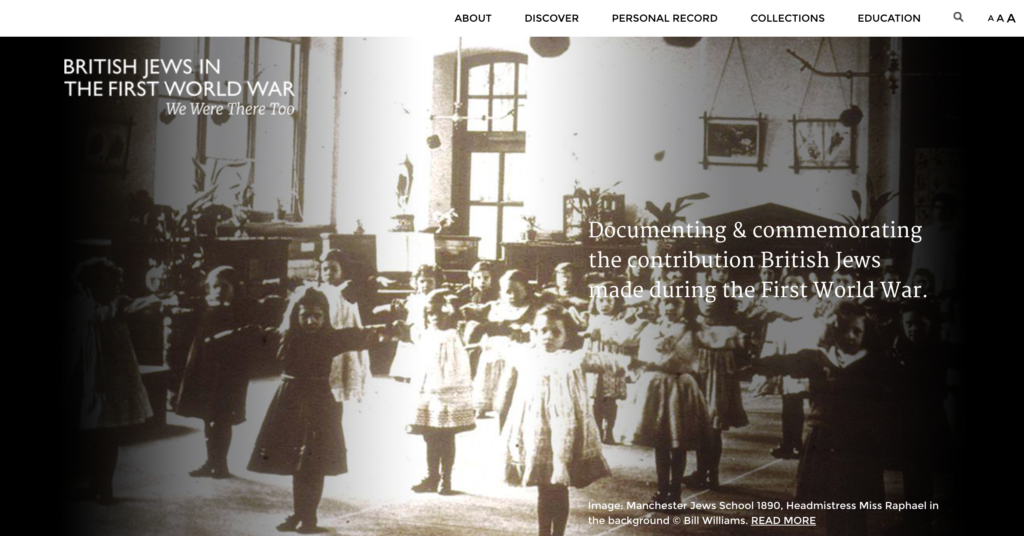 To bring a more contemporary perspective to discussions the Arcgis resource includes an interactive map showing the origins of those who crossed the Mediterranean in 2016. As many of these have been termed 'economic migrants' by governments, the impetus and levers to leave their homes may not be so dissimilar and can feed into a discussion about terminology and motivation.
During any week in school that focuses on other cultures it is highly likely that food and music will play a role, often combined by having background music whilst preparing and eating food. Both Audio Network and Cookit are useful in creating what can be exciting, multi-sensory experiences. Such focuses usually have an element of language learning to them, too.
For those that are new to English LGfL has a couple of helpful resources. Staff will find the EAL CPD resource a good way to get their own skills up to date, but including classmates can be enormously effective, which is where the Young Interpreter Scheme comes in. As the title suggests, it is a way of involving learners in aiding communication.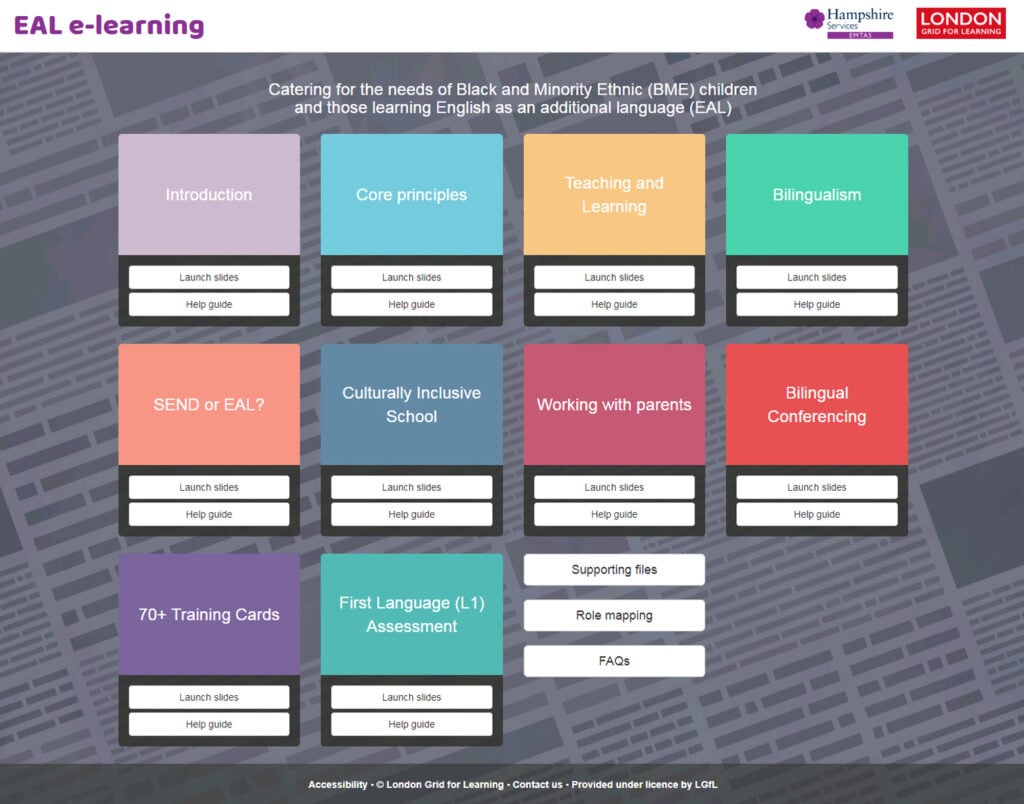 Another quick and simple way to communicate in children and young peoples' home languages is to use Google Translate. It has impressive accuracy in a long list of languages from across the globe and can easily be brought into use on a smartphone or tablet. Equipped in this way new arrivals can immediately connect with those around them.
Of course, Google can also help establish countries of origin with Google Earth and Google Maps and help all learners to appreciate and understand the journey that refugees have undertaken to find places of safety and sanctuary.
For wider reading around the challenges refugee pupils may encounter, the NEU has published Welcoming Refugee Children to Your School. Oxfam has established the Sanctuary Schools initiative , and the Children's Society has guidance on some of the many issues they may be dealing with, particularly if they are carers.
Remember, if you need any support with our learning content you can contact the Inspire Team by emailing contentsupport@lgfl.net or contact the LGfL Switchboard: 020 82 555 555.
Also, visit coronavirus.lgfl.net which is continually updated with advice and support during the partial school closures.
If you do use any LGfL content in your school to inspire your students do let us know by posting them on LGfL's Twitter page or Facebook page.