BBC Children in Need is out there making a difference from coast to coast, in towns and cities right across the UK. The amazing projects they support help change the lives of disadvantaged children and young people all over the country. So, are you joining the thousands of schools raising money this year on Friday 13th November?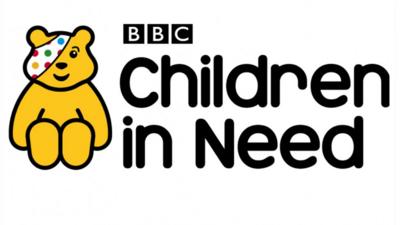 Twinkl is the Official Education Partner Children in Need school educations. They are helping schools, teachers and parents join in with the annual fundraising excitement with free-to-use resources. You can also get your free school's fundraising kit here, packed full of inspiration and tools to help your school raise money for children in the UK.
This year Children In Need are making children's mental wellbeing their number one priority 'Five to Thrive' is our unique programme of wellbeing activities for their Appeal Week (9-13 Nov), led by Joe Wicks, Dr Radha and Blue Peter. Inspired by the 5 Ways to Wellbeing, each day we have lots of content and classroom resources designed to help children feel better about themselves – as well as helping others for more details on this can be found here.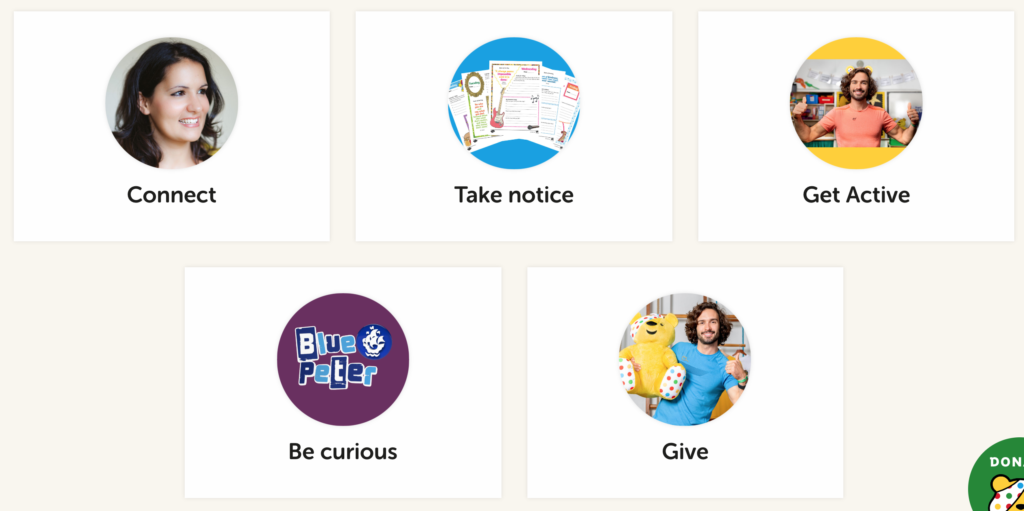 So how can LGfL support you with this event at your school too?
J2eToolsuite offers a range of resources to help you create animations for promoting "Why Fundraise for BBC Children in Need?". You could use JIT5 or J2Spotlight to make your very animation, which then can be embedded onto your school's website.
If you want to add music to your videos then look no further than Audio Network. Ask your pupils to study other charities' videos and discuss why particular types of music have been used. Which piece of music would they pick to suit a particular scene? They can then search for suitable music on Audio Network to convey the mood they are trying to put across to their audience.
When discussing the need to fundraise you will no doubt want to focus on developing the children's empathy. You could encourage them to think about what makes people happy and how young lives can be helped by projects funded by BBC Children in Need. If you would like to explore this theme further, then you should explore Growing Up Around the World; the resource aims to help UK children to understand the realities of childhood in very different contexts.
Busy Things have several recipes you could download and follow if you are baking with children at school. Visit the "Special Events" tab and you will find recipes for Red Monster Pizza, Monster Banana Cakes and Pinkman Cupcakes. You could also use the Busy Things Publisher to design posters to publicise the events you are holding within the school.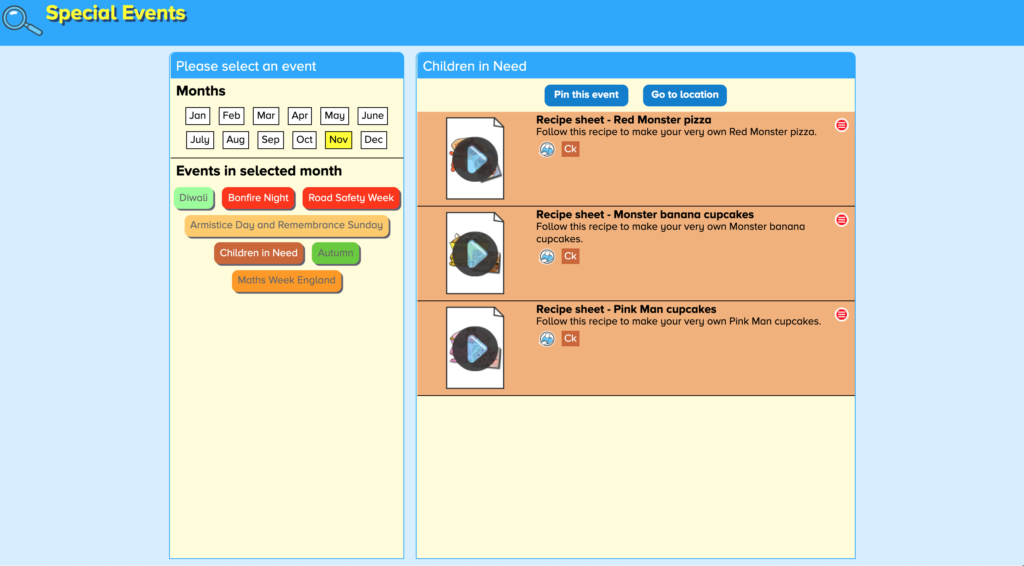 By taking part in Children in Need your pupils will gain so much too! They can be involved in planning an event, counting the money they've raised and so much more and will be empowered, encouraged and motivated to work as a team.
Since their first major Appeal in 1980, BBC Children in Need has raised over £1 billion to help make a difference to the lives of disadvantaged children and young people around the UK.
This year's Children in Need Appeal Show night will be live on BBC One and BBC iPlayer from 7pm on Friday 15th November 2019.
Please let us know what you are doing for the week and share via our Twitter and Facebook pages, or using the hashtag #ChildreninNeed