When trade is fair it has the potential to improve the lives of the farmers and workers who grow our food and it can make the world a better place through Fair Trade, millions of farmers and workers are already coming together to demand a change working hard to close the door to exploitation and transform their communities, supported by Fairtrade.
Fairtrade Fortnight (22 February to 7 March) aims to put a spotlight on trade. In Fairtrade Fortnight 2021, The Fairtrade Organisation is looking to highlight the growing challenges that climate change brings to farmers and workers.

The Fairtrade Foundation has produced Our 'Climate, Fairtrade and You' Education Packs. Through assemblies (designed with social distancing in mind), lesson plans and activities, young people will have the opportunity to discover how their choices can impact people around the world, but also the planet that we live on. Visit the Fairtrade Schools site to download an Education Pack for Primary schools or Secondary schools. ​
The Fairtrade Foundation is also inviting young people between the ages of 5 and 25 to share their vision of the world they want for farmers and workers worldwide. They want your students to share artwork, a poem, prose or film for a chance for their work to be exhibited in an online Youth Exhibition. Download the Information Sheet here to get involved.

The Fairtrade Foundation is also running a virtual festival with fascinating and fun events featuring all parts of the global Fairtrade community, showcasing Fairtrade farmers and workers as well as other climate campaigners and of course the amazing grassroots network. Sign up for the festival here.
Read on to find out about how LGfL resources can help your students explore fairtrade and climate change over the Fairtrade fortnight event and use the theme to support writing for a purpose.
Writing for a purpose provides the students with an audience and therefore a real purpose to write. Knowing their work would be shared outside of a book or class, that their work will be read and seen by different people adds a real incentive to create a high standard of work, so go start your campaign but it's a great one to start.
Lee Parkinson(@ICT_MrP ) in his keynote speech at our LGfL conference 2018, shared how powerful it was to explore the idea of using themes such as climate or environmental issues to foster engagement and create and inspire students to start campaigning and how it can be used to increase the scale of aspiration, audience and outcomes for all learners.
In the edited clip of his keynote above, (watch here for the full-length video) Mr P speaks of the 3 key points to encourage writing
Use an exciting stimulus
Don't leave writing useless on a page
Let them write for the world
Mr P also mentions Ron Berger's Hierarchy of Audience, the idea that introducing an authentic audience changes the perception of the work for the student and this affects the amount of effort they put into the final outcome.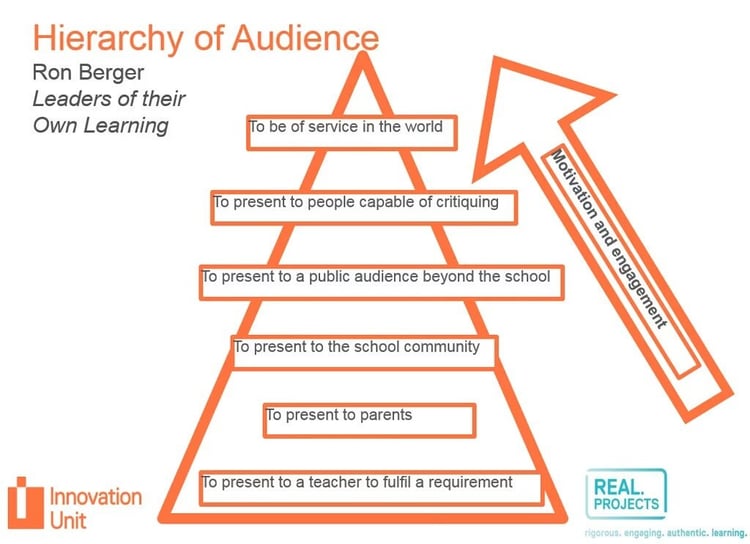 The Busy Things platform offers writing activities via their fantastic range of digital templates, all of which will support your students exploring this event. First, ask your students to demonstrate their knowledge of Global warming with this temple, Explore climate change by creating your own deforestation scene and write about it by using the text and picture tools with this template here. Or use the picture and text tools to write about the future of our rainforests or how about writing a piece about how climate change affects the weather? There is also a range of interactive maps to look at food origins.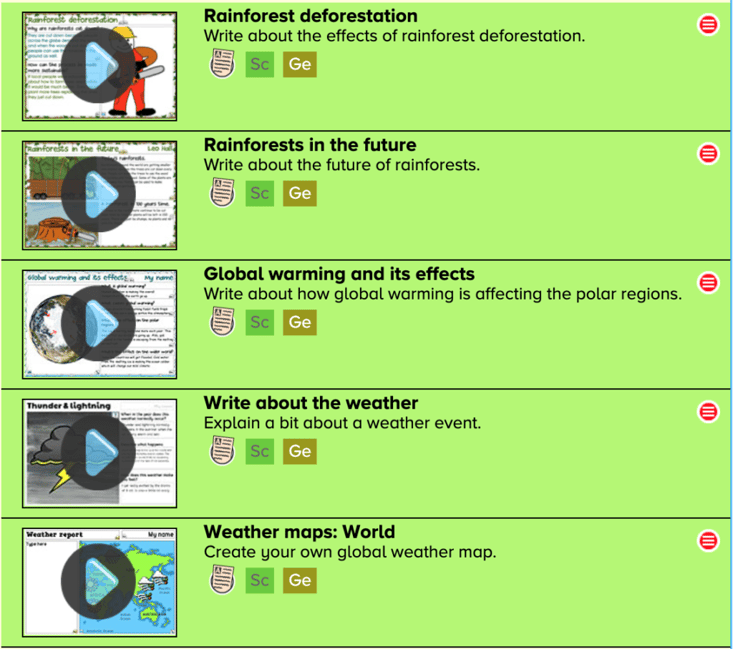 Also within Busy Publisher why not get your students to use the postcard template, you could get your students to design, make and send postcards to local shops which might not stock many Fairtrade products encouraging them to do so, or perhaps send a postcard to a local MP about a local climate issue or students could use a newspaper template to create their own newspapers headlines or campaign leaflets to hand out (at the moment virtually) to raise awareness of the topic.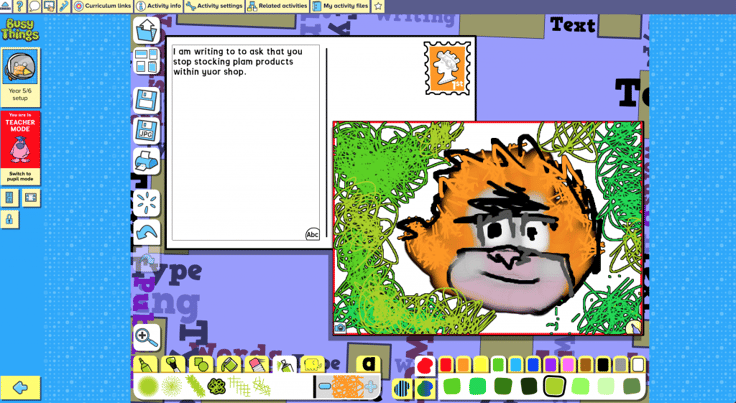 Students could also use the award-winning range of digital tools found within the just 2easy tool suite, why not ask you students to write persuasive letters or design posters explaining why using fairtrade products make a real difference, or exploring a local climate issue such as air pollution.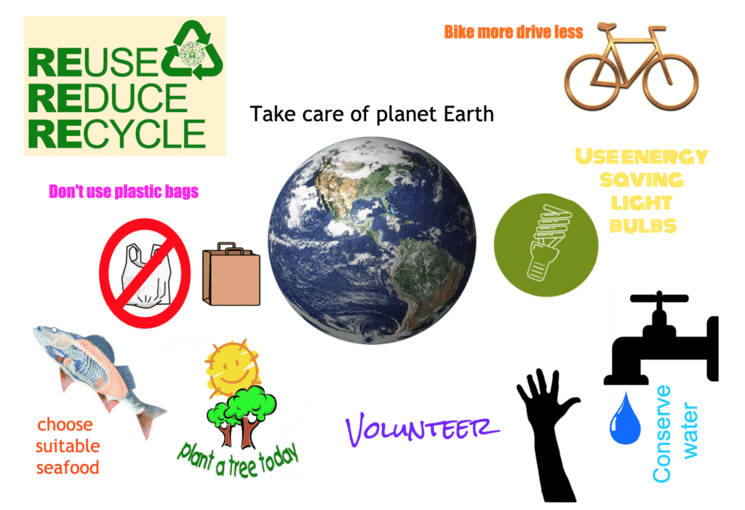 You can also get your students to create their own animations focusing on climate change using the jit5 animate app, using their own drawing or using clipart, remember you use the microphone to add audio to your animations)
Growing up around the world aims to help children in the UK understand the realities of childhood in the different contexts and follows the lives of 11 children in 10 different countries for more than 20 years in the wake of the Rio Earth Summit.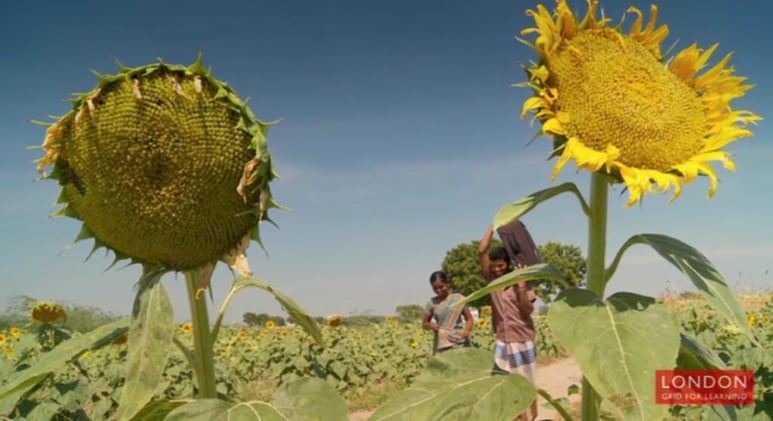 The films in this resource provide a unique insight into growing up around the world; the challenges, hopes and dreams of these children. They also show how the world around them has changed and the impact that this has had, it also has a fantastic page which offers tips on how children can take action and some suggestions to get children started, here are just a few examples:
Write a blog

Organise an event

Write to decision-makers and influential people

Organise a debate – invite people (parents, community, etc.) to be an audience. Choose an issue you are passionate about and research it. Prepare arguments for and against. Keep in mind that the issue you are debating could be controversial or personal for some people so be sensitive to other people's opinions and feelings.

Make a film

Design posters

Make a calendar – highlighting issues each month raises awareness and you could also sell your calendar to raise funds

Hand out leaflets

Make a comic book

Create a magazine or newspaper on the issue
Designed for use in Citizenship, PSHE or Geography lessons, the videos introduce Key Stage 2, 3and 4 pupils to human rights, building an understanding of the issues facing people around the world. The resources come with a comprehensive teacher pack with full lesson plans, starter activities, sample worksheets, a dictionary of key terms and tips for expanding on the material provided in the resource.
The tve: Relay resource offers an insight into how young people across the world communicate their ideas about the environment.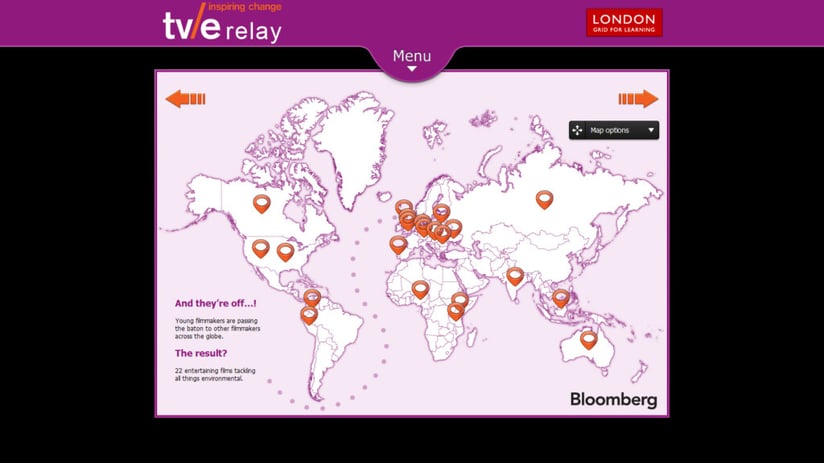 Originally produced in partnership between tve and Bloomberg, the original tve: Relay saw 22 young people from across the globe create short videos about issues of concern to them about the environment. The relay started in the UK – and then the relay challenge worked its way around 22 different countries. Each video provides a different focus, style and message, offering a unique insight into a range of issues that matter to the next generation. Some videos are made about concerns in other parts of the world, and others focus on issues closer to home. Some humorous, some minimalist, some complex and some simple…each video offers a unique message about issues of concern to children around the world.
For even more support with climate change or ecology activities, Adobe offers the Save the Ocean: Creative Climate Change Activity Project these downloadable educational resources supply educators with everything they need to write their own poetry assignments, lesson plan, and exercise the included files from Adobe's free resources.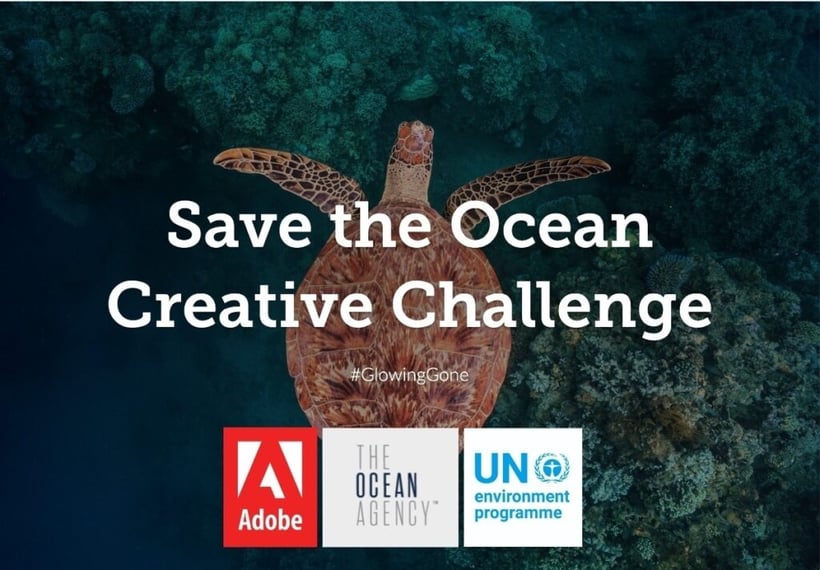 Adobe in partnership with Sky Media has also launched The Edit, a new digital programme for schools designed to improve the media and digital literacy of 30,000 young people across the UK and Ireland. This fantastic digital storytelling challenge, challenging students to create a report on climate change using Sky footage and Adobe editing tools to tell their story.

Register now for this fantastic digital storytelling challenge, perfect for media studies, English and distance learning, and a great way to improve the wellbeing of your learners – with a 'direct to student' offering and streamlined resources to better support educators teaching The Edit remotely.
Build Digital & Soft Skills – Every young person who takes part will build digital skills that are essential for the future workplace, helping you meet Gatsby benchmarks: communication, creativity, collaboration, creative problem solving and critical thinking.
Develop Media Literacy Skills – Students will make sense of the world around them by engaging critically with Sky News footage and other resources.
Meet Gatsby Benchmarks – Tips and tricks from Sky professionals.
Supporting educators – Tools and guidance to help you teach more creatively.
Be The Change – They will use their new skills as a force for good, unleashing their creativity and adding their voice to the climate debate.
Available to all – With professional Sky stock footage and free Adobe video editing tools available to use on a mobile, tablet or desktop, young people from all backgrounds can get involved.
Whatever you have planned for Fairtrade fortnight please do remember to share your students work via our Twitter or Facebook pages and use the event's hashtag #fairtradefortnight and we will help share your student's work to a greater audience.