Held every year on 21 March, World Poetry Day celebrates one of humanity's most treasured forms of cultural and linguistic expression and identity. Practised throughout history – in every culture and on every continent – poetry speaks to our common humanity and our shared values, transforming the simplest of poems into a powerful catalyst for dialogue and peace.

"Arranged in words, coloured with images, struck with the right meter, poetry has a power that has no match. This is the power to shake us from everyday life and the power to remind us of the beauty that surrounds us and of the resilience of the human spirit."

— Audrey Azoulay, Director-General, on the occasion of 2020 World Poetry Day
There is a range of LGfL Resources that can support World Poetry Day.
Reading Zone Live hosts the wonderful Michaela Morgan; she writes fiction, non-fiction and poetry and regularly visits schools to perform and to run story writing or poetry workshops. Her book – Reaching the Stars written in collaboration with the poets Jan Dean and Liz Brownlee, is a collection of poems about extraordinary women some famous, some anonymous, some individual, some representative, some historic, some mythic.
In the videos below you can see a celebration of poetry and how to get started with writing poems – great to share on National Poetry Day during an assembly or in lessons. The first is a short trailer and the second video explores what is a poet, how do you start to write a poem and does it need to rhyme? Just some of the questions answered by Michaela Morgan during this event celebrating all things poetry, and National Poetry Day, with pupils from Cheam Common Junior Academy part of the LEO Academy Trust.
Head to ReadingZone Live to see all the videos from the event and use interviews with poets as a starting point when looking at writing poetry and the themes within them. Zaro Weil one of the poets featured in ReadingZone Live explains how she begins writing a poem: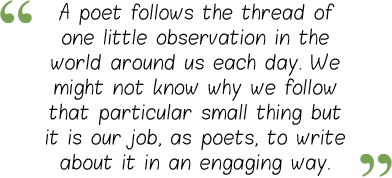 ReadingZone Live also features the poet Roger Stevens who founded and runs the award-winning Poetry Zone website, which encourages children to write and publish their poetry and offers guidance and ideas for teachers on how to make the teaching of poetry fun and rewarding.
J2e Toolsuite can be used for children to use any of the j2write tools to write their own poem on the theme of 'Choice' and why not use j2 vote to get the children to vote for their favourite poem?
Busy Things has a simple poem template to use, Write a poem. Draw a picture to go along with it. Make it about anything you like!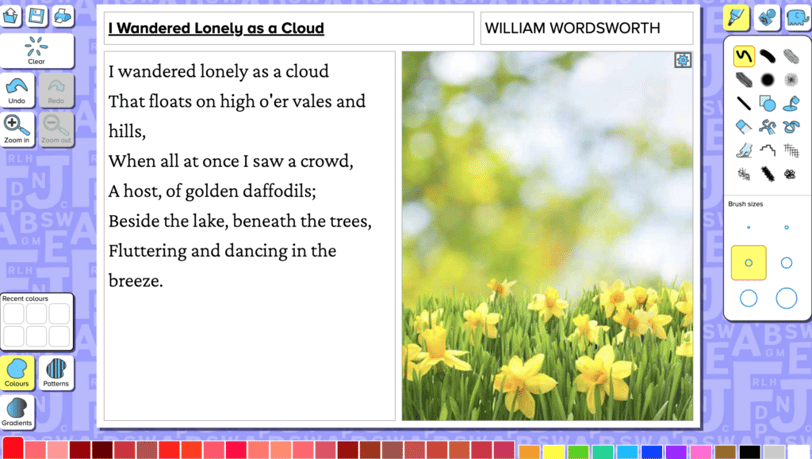 Adobe Creative Cloud Express has free "poem templates". whether you're sharing a stanza from your favourite poet, or publishing your own original prose for the world to read, Creative Cloud Express will serve as your creative guide. Create captivating graphics that are just as beautiful as your poem. Explore poetry templates that you can customise to perfection. Then, resize as needed to share on any social platforms or printed format. It's as easy as choosing a template, customizing, and sharing!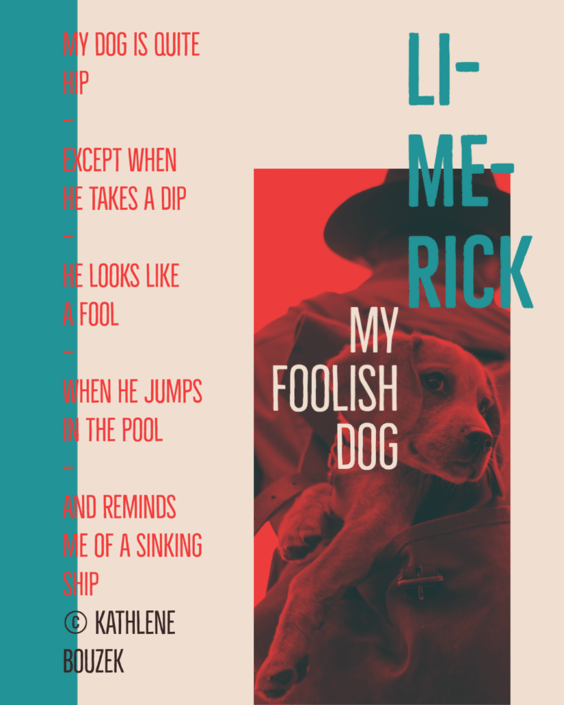 Non-LGfL Resources:
Poetry Roundabout is the go-to place to find anything and everything about poetry for young people. Poems do not have to be written specifically for young people to be accessible to them; content is however always suitable. This is a place of fun poetry, interesting poetry, lyrical poetry, poems in all different forms and shapes and sizes! Visit for interviews with the best children's poets, poetry news, how to write poems, poems of course, and poetry book reviews… and more besides! For teachers, young people's poets, and poets who are young people!
Places of Poetry aims to use creative writing to prompt reflection on national and cultural identities in England and Wales, celebrating the diversity, heritage and personalities of place. You can visit the archive of writing collected in 2019 from all ages and backgrounds and the many perspectives on the places and histories of England and Wales. They have a range of toolkits still accessible for both primary and secondary schools on how to run poetry sessions within schools.
The Royal Society of Literature (RSL) has launched the #WriteAcrossLondon Poetry Map – an interactive map of poems written by people who experienced lockdown in London. N.B Poems may contain references that may not be suitable for every reader including sexual references, swear words or other sensitive material. Teacher/reader discretion is advised. All poems have been published as they were submitted.
Or why not use the resources from BBC Live Lessons led by award-winning performance poet, author and National Poetry Day ambassador Joseph Coelho, poet and author Tony Walsh, and CBBC's Katie Thistleton, this lesson features poetry reading and performance and critical analysis of similes and metaphors. This is just one of many BBC Teach resources for both primary and secondary that can be used to bring poetry to life within the classroom, you can find the collection here.
Literacy Hive is a literacy resource signposting website designed to help teachers find resources to support the literacy curriculum quickly and easily. There are categories for Inspiring Writers and Poetry, as well as a calendar of events, literature festivals and competitions to help you plan your literacy year.
If you do use any LGfL content in your school to inspire your students do let us know by posting them on our Twitter or Facebook pages.