The British Nutrition Foundation (BNF) are once again holding a healthy eating week from June 10th - June 14th. Registration is open to all schools/nurseries, universities/colleges and workplaces and is a great way to show your commitment to supporting the health and wellbeing of your pupils, students and employees.
At the heart of BNF Healthy Eating Week are five health challenges:
Have breakfast
Have 5 A DAY
Drink plenty
Get active
Sleep well - NEW for 2019
Schools can choose to focus on one challenge throughout the week or take on all five focussing on a different challenge each day during the week. They have a range of resources for both Primary and Secondary schools including Powerpoints to introduce the week and the five challenges. You can also download a poster to advertise what you are doing in school throughout the week as well handing out certificates to those who take part.
They are also running a series of events throughout the week that schools can join in with:
Cook-a-long (primary schools) - Crunchy chickpea sandwich. Join the live cook-a-long on Tuesday 11 June 2019.
Cook-a long (secondary schools) - Mexican pockets. Join the live cook-a-long on Thursday 13 June 2019.
National Sleep Survey - the survey took place from 14-17 May 2019. We had over 7,500 responses! We will be sharing the survey results during BNF Healthy Eating Week (10-14 June 2019).
Sleep webinar - watch our sleep webinar and learn more about the importance of sleep for good health.
LGfL have a range of resources that can be used to support you in schools if you are having a Healthy Eating week.
The primary purpose of Cookit is to improve pupils' skills, understanding and enjoyment of food and healthy eating. The site provides support for the teaching and learning of a wide range of basic skills and processes. It encourages and inspires learners to explore cooking and to create and share their own recipes, using both the site and mobile devices.
The site also has strong cross curriculum links to History (Prehistoric to Modern), Citizenship, Sciences, Literacy (instructional writing), Maths (measures) and RE (celebrations), as well as a rich bank of modern recipes ranging from simple "no cook" recipes to complex, multi-step dishes.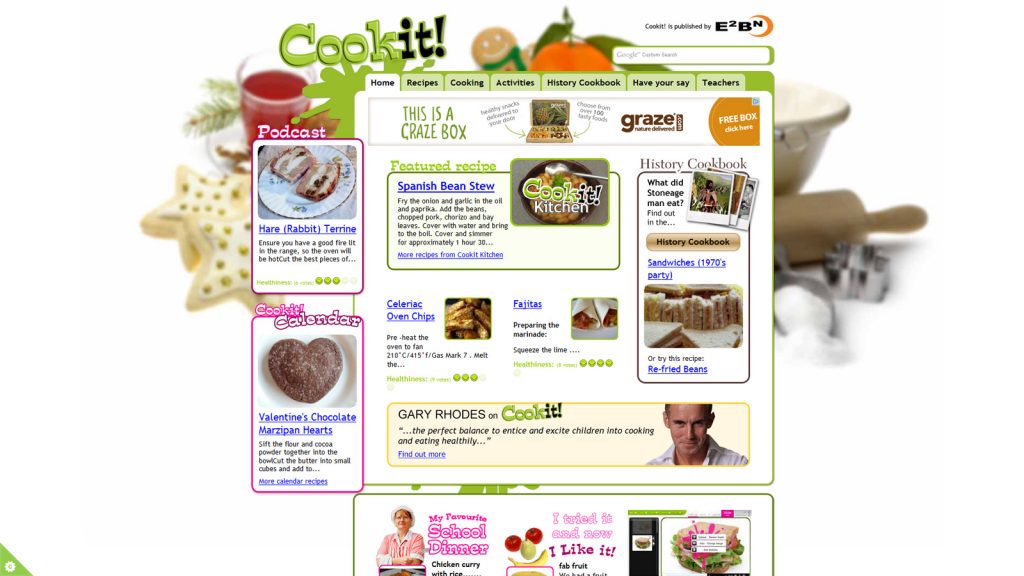 Healthy eating messages underpin the site. Cookit is well used by schools and is a cross-phase resource. There are recipes suitable for KS1-KS4, searchable by difficulty to encourage inclusion and to increase access for SEN learners and other groups.
BusyThings has a range of activities connected with healthy eating, from finding out where food comes from to designing a healthy meal there is something to suit EYFS - KS2. They have grouped them all within their special events button so that it is easy to pin the resources during the week or to dip in and out of the resources.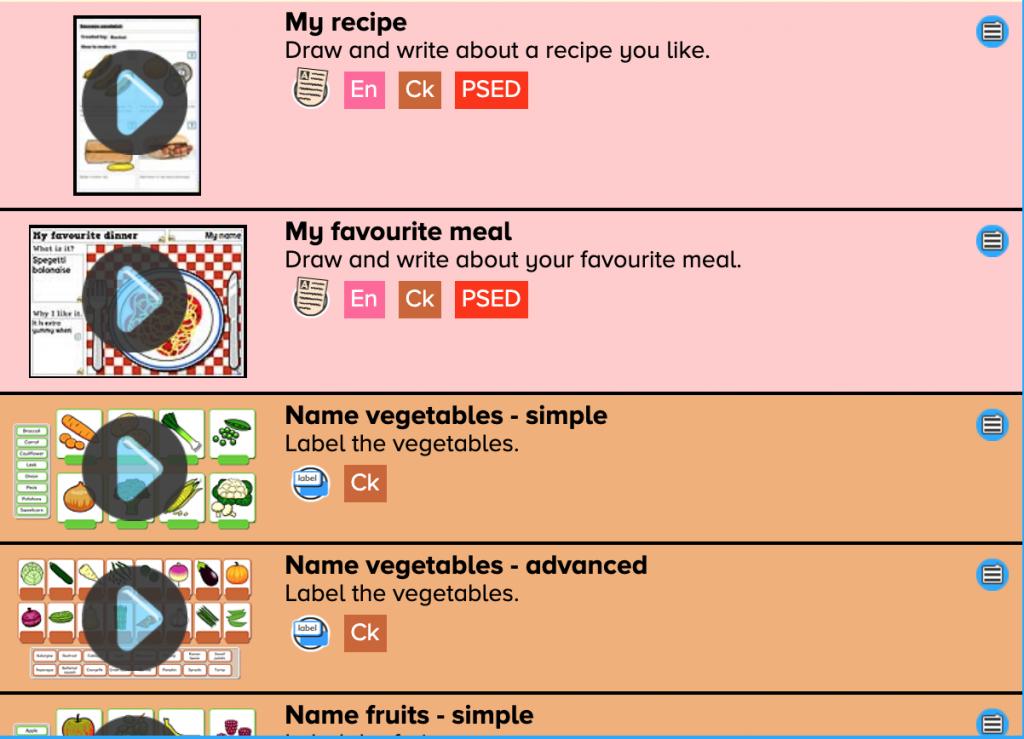 Switched on Science and Virtual Experiments
Both of these resources have units liked to healthy eating, food and movement. Switched on Science includes lesson plans, teacher guides and pupil assessments while virtual experiments enables teachers to repeat, slow down or vary the conditions of experiments
Team Marathon for KS1 and KS2 is a great resource to use when encouraging children to get active!
Each training session follows the same format:
Warm up
Stretching
Pace activities
Sustained run
Opportunities for children to reflect and make decisions about their progress and set targets for themselves
Through the video diaries, you can follow the progress of six children discussing their development through the training, in preparation for the Team Marathon event. There are also opportunities for children to take responsibility for planning routes, recording times and monitoring their progress.
There are many tools within the j2e suite that can be used within Healthy eating week. You could design a poster, collect favourite healthy breakfasts or even make a short animation to encourage people to stay healthy in JIT. Using j2e5 or j2write the children could write up their favourite healthy recipes for a healthy eating cookbook that could be shared with parents, or to design a poster to encourage children to have their 5 a day.
The interactive Eatwell guide from NHS, shows how much of what we eat overall should come from each food group to achieve a healthy, balanced diet. With advice on how to get your 5 a day as well on as on all the main food groups.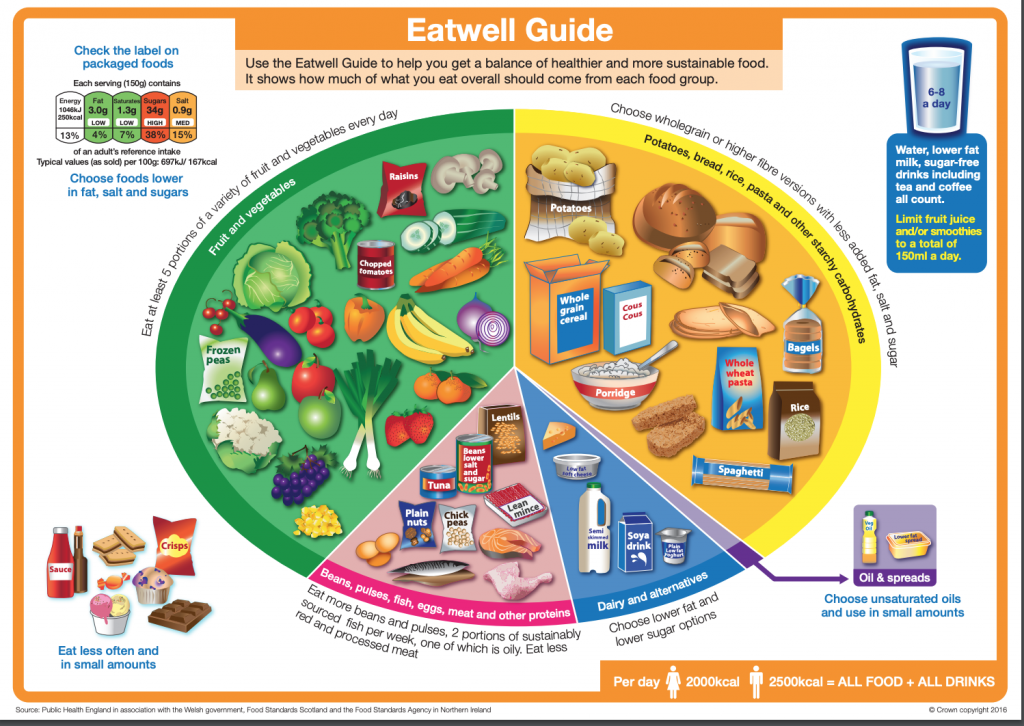 Public Health England have a range of flexible nutrition resources across different subject areas – designed for use throughout the school year to encourage pupils to build healthier habits for life. Develop pupils' literacy skills – including phonics, vocabulary, grammar, punctuation, and creative and persuasive writing – while exploring Sugar Smart World. These resources will help pupils learn how much sugar is in everyday food and drink, and find out about tasty, healthier swaps. There is also an engaging maths lesson exploring how much sugar is in everyday food and drink with the Sugar Cube Invaders taking over Sugar Smart World. You can search and download all the resources here, including printables and a take home pack.
A lot of schools are already registered for the London Healthy Schools award and this week would be a good time to look at the work that is taking place and undertake a review within the school. The Healthy Schools London website provides information about the programme as well as useful resources, examples of activities that schools might undertake as well as contacts for Healthy Schools Leads in each London borough. HSL is managed by the Greater London Authority (GLA) and supported by the Mayor of London.
Please let us know what you are doing for the week, you can share via our Twitter using the official #BNFHEW19 and on our Facebook pages.