British Science Week, run by the British Science Association runs from the 11th – 20th March 2022 and is a celebration of science, technology, engineering and maths.
The British Science Week website has activity packs for Early Years, Primary and Secondary students, the packs are designed to be your one-stop-shop for supporting teachers during the week. The theme of the packs, and this year's poster competition, is 'Growth', so the packs are full of fantastic activities looking at all sorts of growth, including buildings, eco-friendly behaviours, animals and even how we can grow plants on Mars! They have suggested the following ideas to introduce the theme and get them excited about the week ahead:
Share your brilliant activities, vlogs or images on social media! Join the conversation or see what's happening during the Week by tagging the British Science Association (@ScienceWeekUK ) and using the hashtag #BSW22.
Try a game, give an audio-visual presentation, explore a mystery or special object, or create a pop-up display which communicates the theme of 'Growth'. These are great to use as fun warm-up activities and are a fantastic way to start British Science Week.
Get pupils to dress up to personify 'Growth'. They could come to school as their favourite scientist, or perhaps as an innovation that drove growth. Invite them to share the story behind their costume with the class.
Encourage pupils to come up with an acrostic poem for GROWTH by asking them what comes to mind when they hear it. You can even turn their acrostic poem into a jingle which you can sing with them throughout the
Week
Engage pupils by discussing how growth is part of people, plants, animals, materials, countries and other things in their everyday lives. What are good examples of growth?
Invite a special guest or someone from the school community to share with pupils their own experience of growth (for example, how they started their career and gained their expertise), showing how great things can
start from small beginnings.
Launch the poster competition and let parents know about this. The deadline for entering the competition is 5pm on the 15 April 2022. The link to submit your entry and details on the prizes on offer will be available soon. Your poster could explore a tadpole's journey into a fully grown adult frog, or look at the ways population growth is affecting the planet. For inspiration on poster ideas, check out the 2021 winners here! (and image below)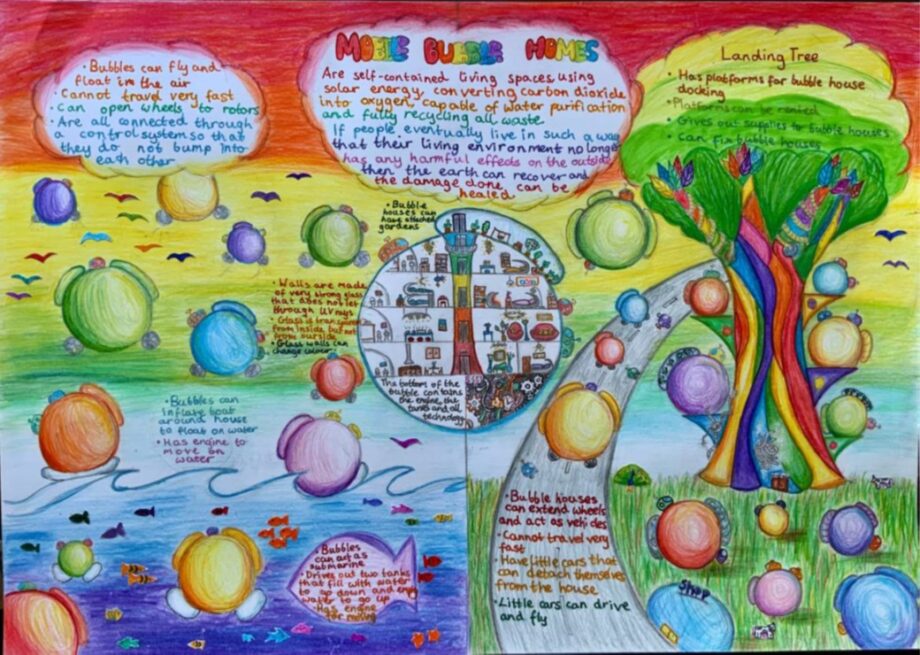 Senior winner 2021, Zoe, Withington Girls' School
There are several LGfL resources for the theme of 'Growth':
The entire Primary 'Switched on Science' scheme, offering full coverage across Key Stage 1 and 2 is available to all LGfL-connected schools. Switched on Science is a flexible and creative investigation-based programme with a clear focus on working scientifically. It is packed with best-practice CPD videos and supportive lessons to ensure every teacher can deliver the science curriculum with confidence. The package comes with all the additional resources teachers need to teach the entire Science curriculum, ranging from a video for each unit, teacher guide, interactive exercises, pupil workbooks, ideas for differentiation, and much more.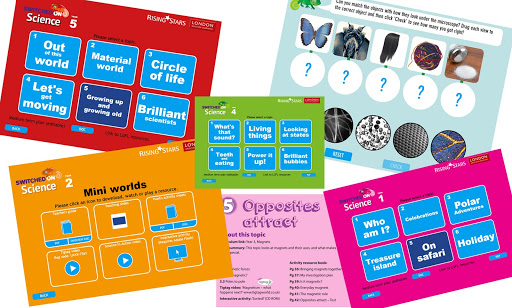 Busy Things has a wide range of resources and games for use in Early Years, KS1 and KS2 there are over 100 activities that are linked to the science curriculum that could be used during your Science Week. These include writing projects, interactive worksheets, graph projects and printables. Click on the "Special Events" tab where there are suggested activities highlighted for you to try: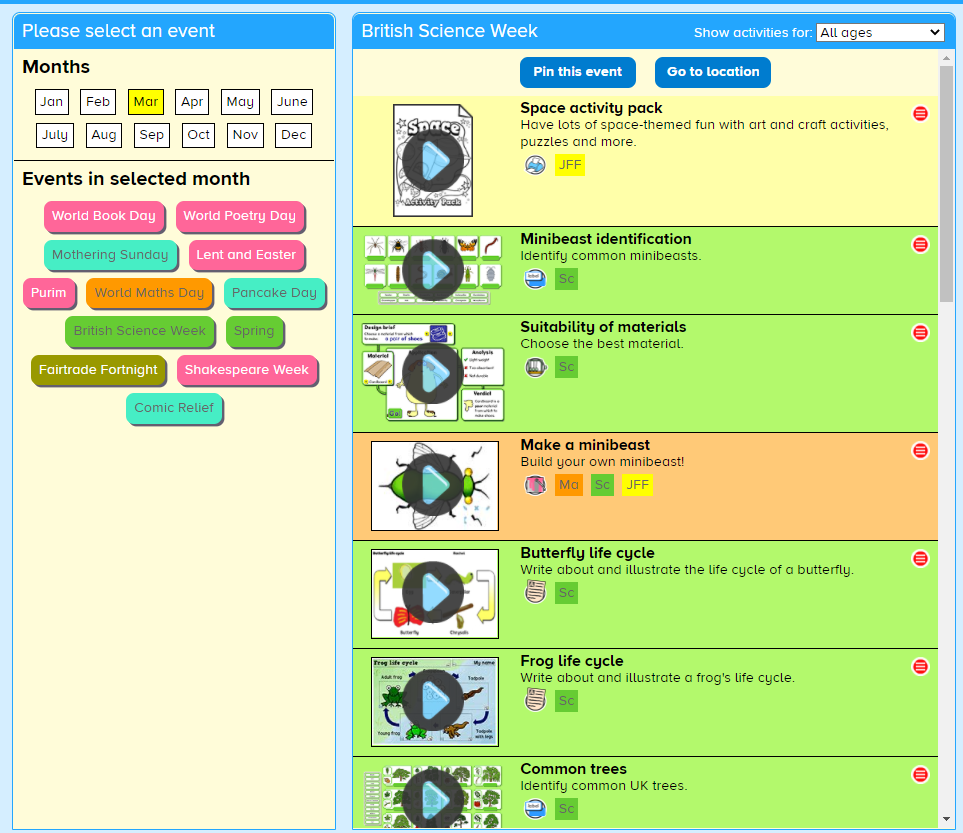 Widgit Symbols are simply drawn, colourful symbols designed to illustrate a single concept in a clear and concise way. LGfL's Widgit portal contains a searchable database of over 15,000 symbols as well as a large bank of ready made resource bundles. These include symbol supported books and a wide range lesson resources. Our science bundles include topics such as Characteristics of Materials, Changing State, Electricity, Forces and Movement, Rocks and Soil and many more.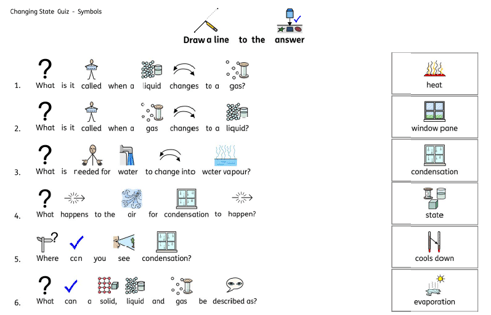 The ever popular j2e toolsuite can also be used during Science Week, for a range of activities. Why not get pupils to design a poster or create a book in j2e, or make an animation of growth; an example of this in j2animate is shown below:
If you are going to look at how we can grow plants on Mars (as suggested by the organisers of BSW) you may want to extend this by following the intrepid astronaut Tazz Anderson and her on board computer (MIC) on her journey to the moon to bring the valuable raw material 'Dysprosium' for use in smart devices on Planet Earth in Space Adventures – Mission to the Moon. This unique and engaging cross curricular resource is based around an original story commissioned by LGfL by the award-winning author Cath Howe. The resource features a comprehensive set of resources for Maths, Literacy and Science and a Computing unit created by Max Wainewright.
Other Resources:
What or who do you and your pupils envisage when asked what a scientist looks like? Are you all picturing lab coats, goggles and conical flasks? How about the person? Are they a white man with grey hair, who resembles someone like Albert Einstein? If that's who you pictured – you are not alone. But it is something British Science Week wants to change. They are encouraging schools to get involved by "Smashing Stereotypes" and the campaign hashtag #EverydayScientist.
To get involved with this, why not download the collection of STEM role models posters celebrating women innovators illustrated by women artists, there are 8 in the set and each poster is accompanied by a short biography of the women featured, not only raising awareness of their achievements but also hopefully inspiring a new generation of women to work in STEM (and if you celebrated Internation Women's Day this year, you can make further links to the #BreaktheBias campaign. Read our blog on this here)
Terrific Scientific from the BBC is a set of curriculum-linked primary science resources for Key Stage 2 aimed at encouraging scientific enquiry. The resources focus on a series of practical classroom investigations linked to the curriculum, so teachers can use each one as a stand-alone science project, or as part of a bigger topic. For each investigation, there is an introductory film, fronted by well-known figures relevant to the age-group; a 'How to …' film which demonstrates the investigation, a downloadable teacher resource (including curriculum links) and student worksheets. Perfect for using in Science Week and beyond.
Explorify is another great site for free science resources. The Explorify activities are bitesize prompts for discussion and investigation, their high-quality image, video and hands-on activities are sure to spark curiosity and get your class thinking like scientists. Choose from a wide range of curriculum-linked, low-prep activities that will set young minds whizzing and whirring.
Adastral Park are delighted to be offering Virtual British Science Week to you all! From 14th – 18th March they will be launching one topic each day. These topics are all focused around STEM (Science, Technology, Engineering and Mathematics) and they'll be looking at how they influence us in our everyday lives. There will be bite-sized videos, 'have a go' activities and live Q&A sessions – all of which you can get involved in for free. The content is ideal for years 6 – 13 (ages 10 – 18). This is their second British Science Week. (The content from their first week will continue to be available on their British Science Week 2021 site, where they explored the subjects of cyber security, smart cities, creative media, drones and health & sports science). Luke from Adastral gives an overview of what their British Science Week 2022 will consist of here.
Reach out CPD is free online science CPD for UK teachers, developed with Imperial College London. There are 30 courses for teaching 5-11 year olds covering everything from plants to planets. Each one provides teachers with concise topic knowledge and a whole raft of resources to use in class, including captivating short videos, practical activities and experiments, whiteboard visuals and more. Well worth checking out and sharing with colleagues.
Primary Science Teaching Trust (PSTT) is a charitable trust and their ultimate aim is to see excellent teaching of science in every primary classroom across the UK. They have a network of outstanding and award-winning primary science teachers who are working to develop and disseminate excellence in primary science across the UK. They offer free advice and support to teachers wishing to improve primary science and many of their resources are free.
Whatever you are doing for British Science Week, we would love you to share your work on our Twitter or Facebook pages tag with #BSW22 on @ScienceWeekUK